Hawkesbury River fishing with students
Had a good morning fishing with Wenjie and Bo in the Hawkesbury.
Launched at about 7am.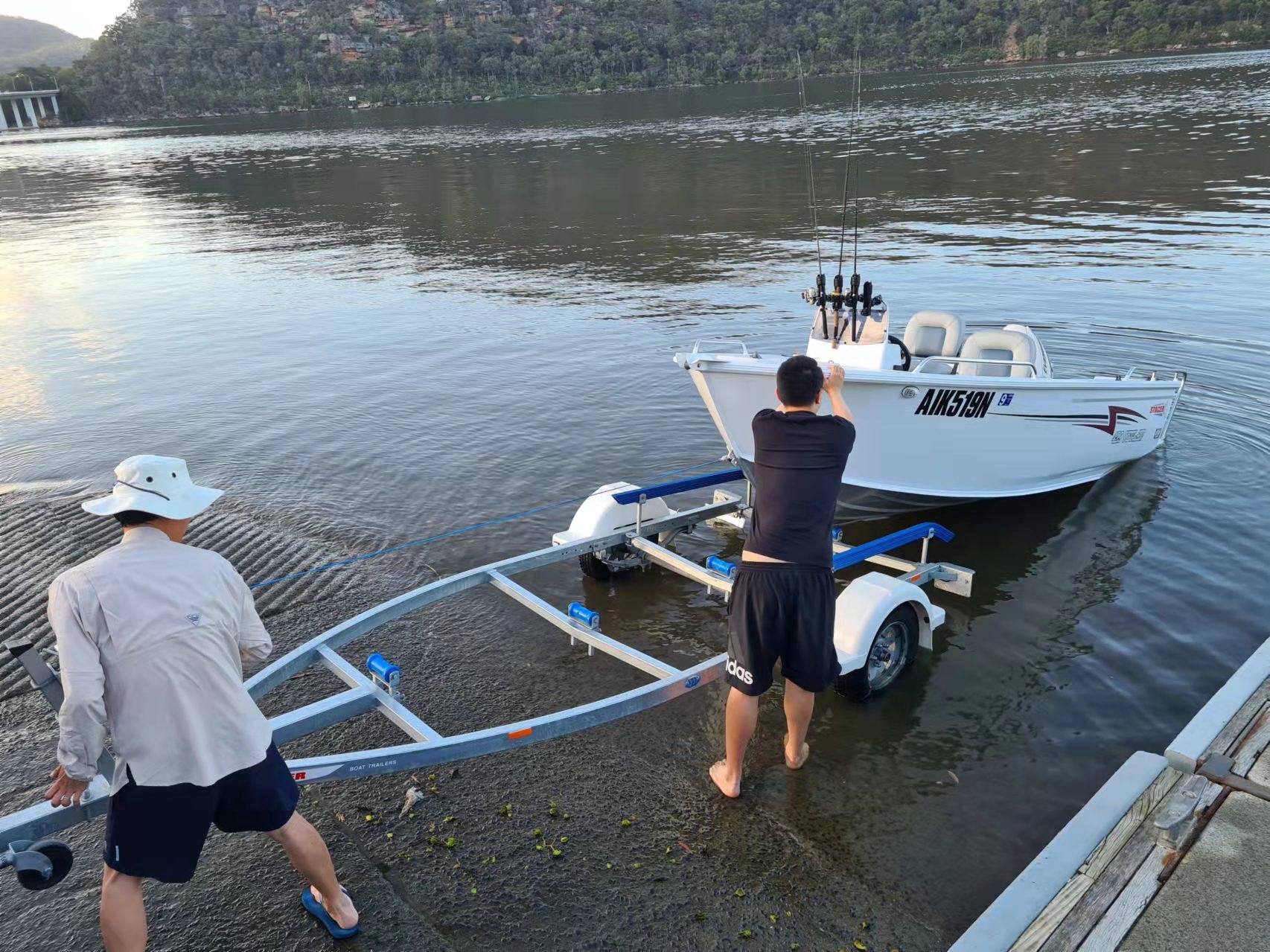 Bo and Wenjie driving the boat.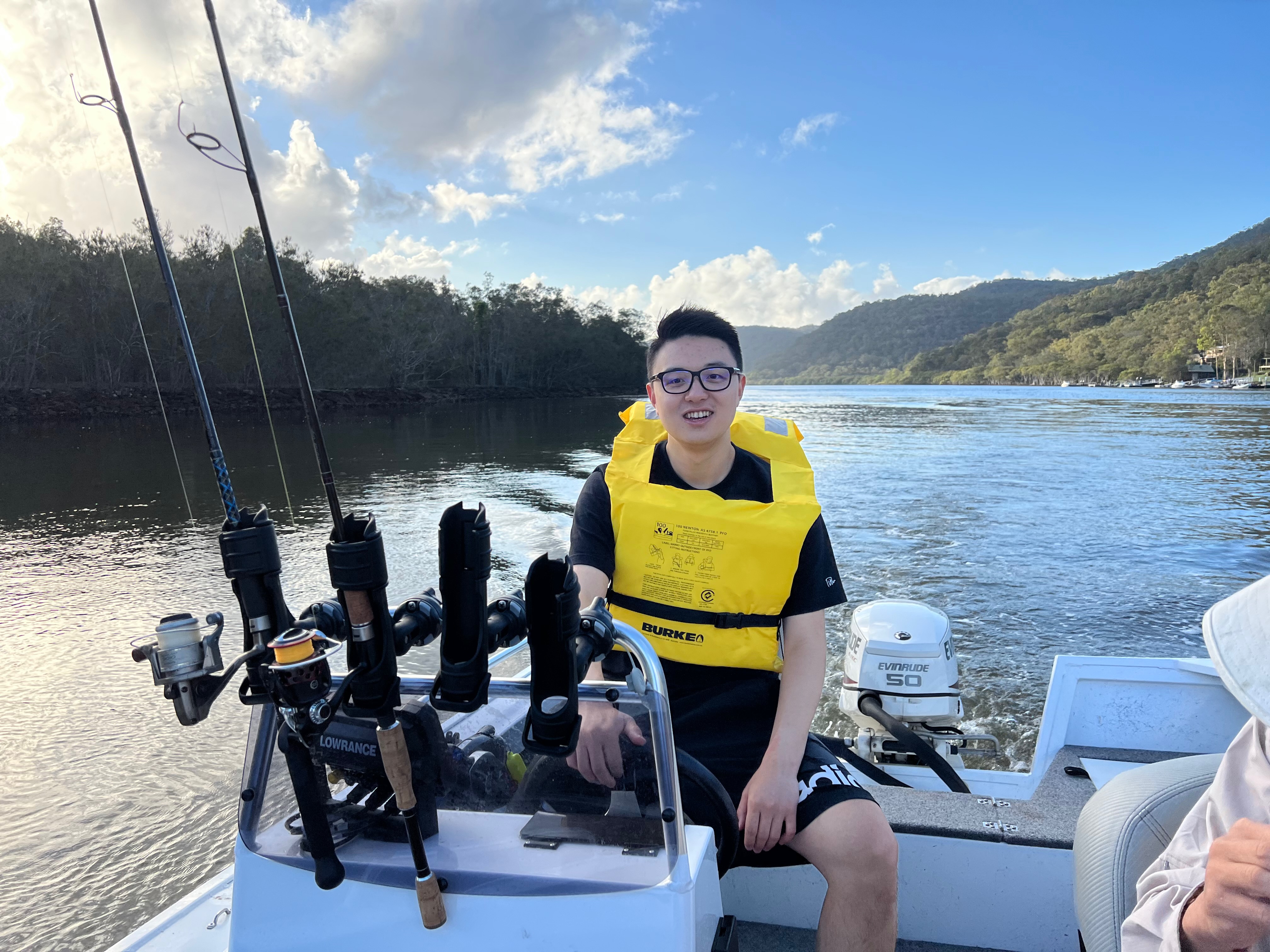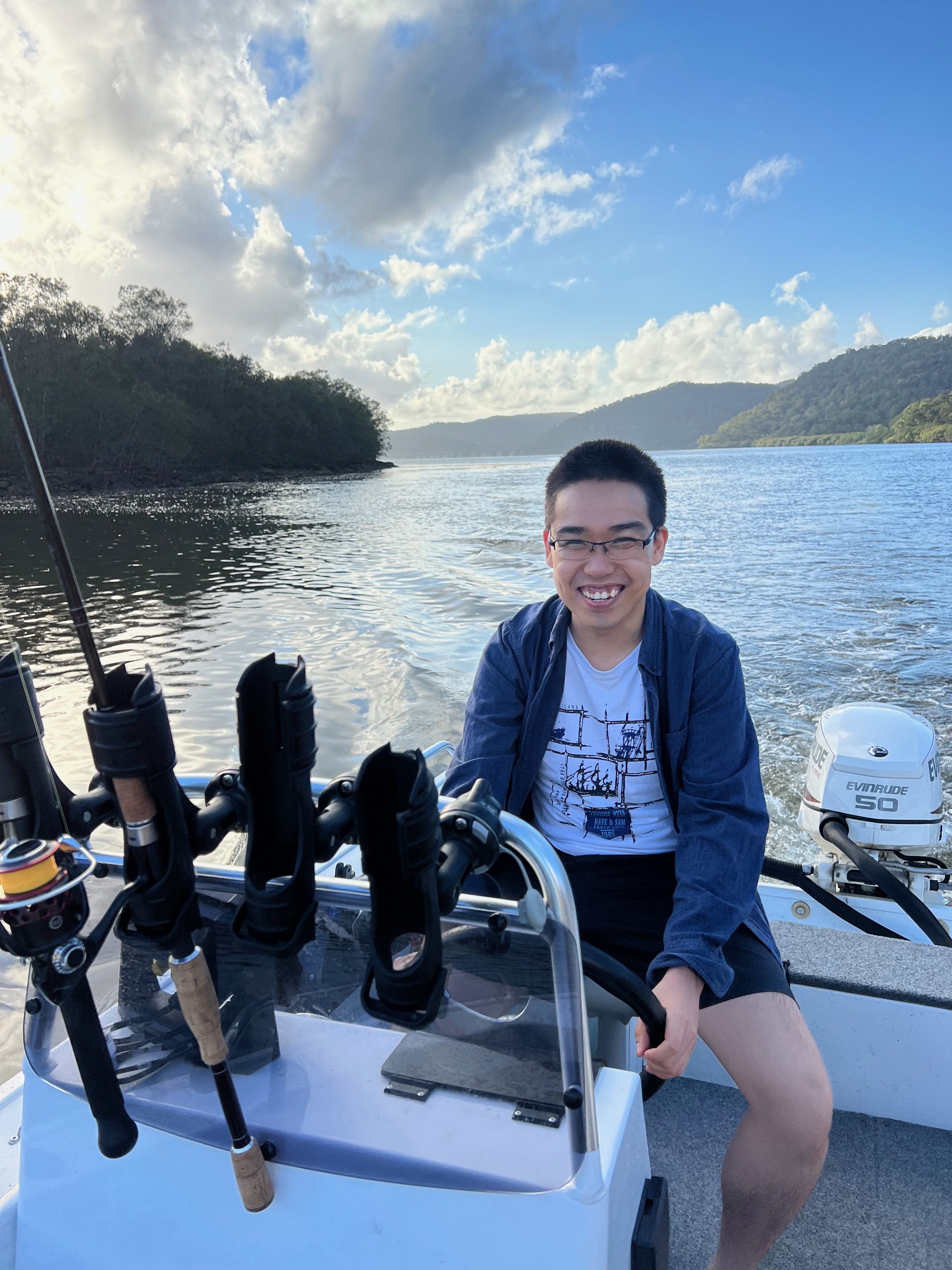 Group photos. This is the last photo of that rod in the holder. Shortly after, I cast it out and left it on the deck while making coffee. Next time I looked it had disappeared. Note to self: use the rod holders.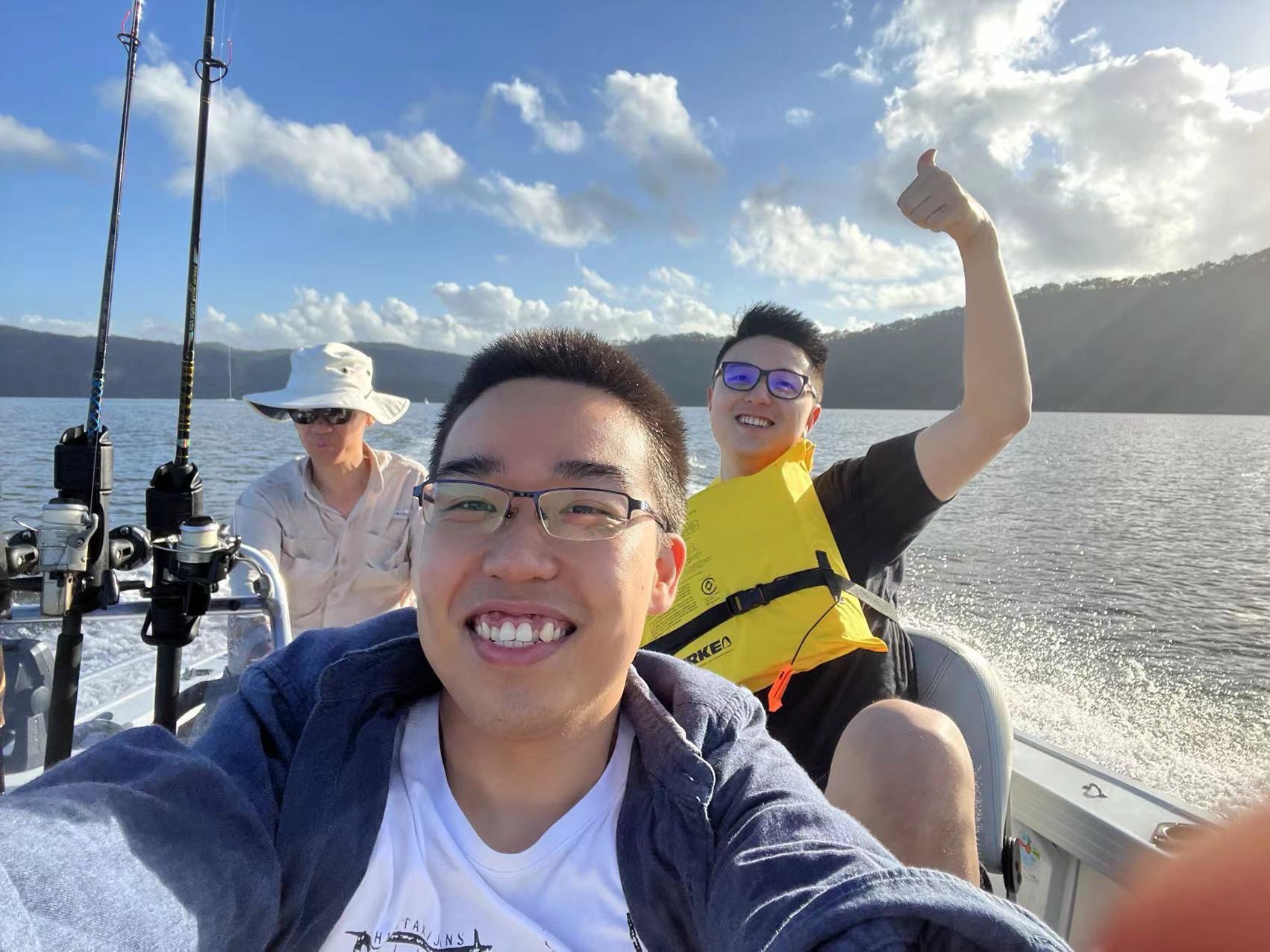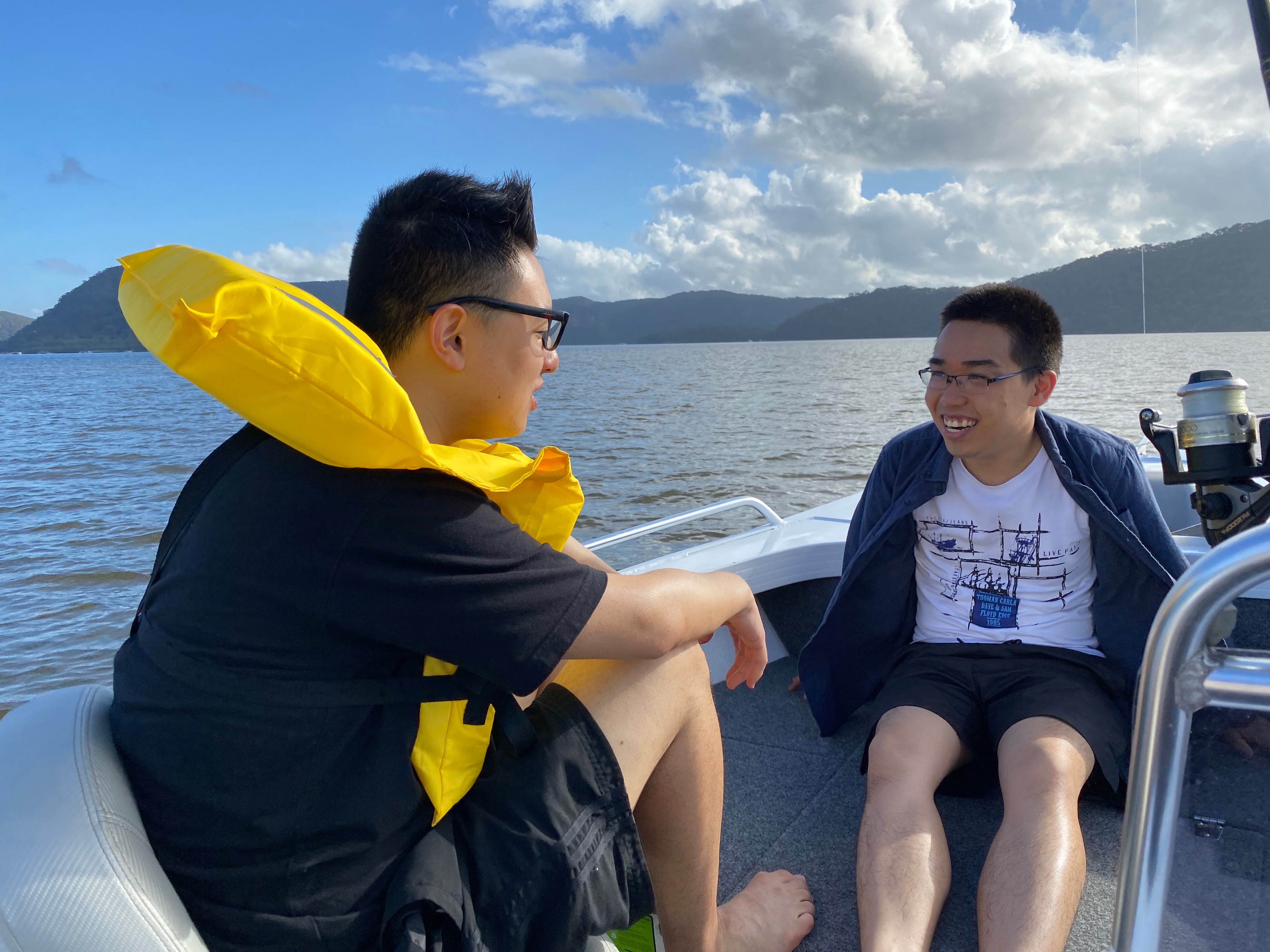 Twin Beaches.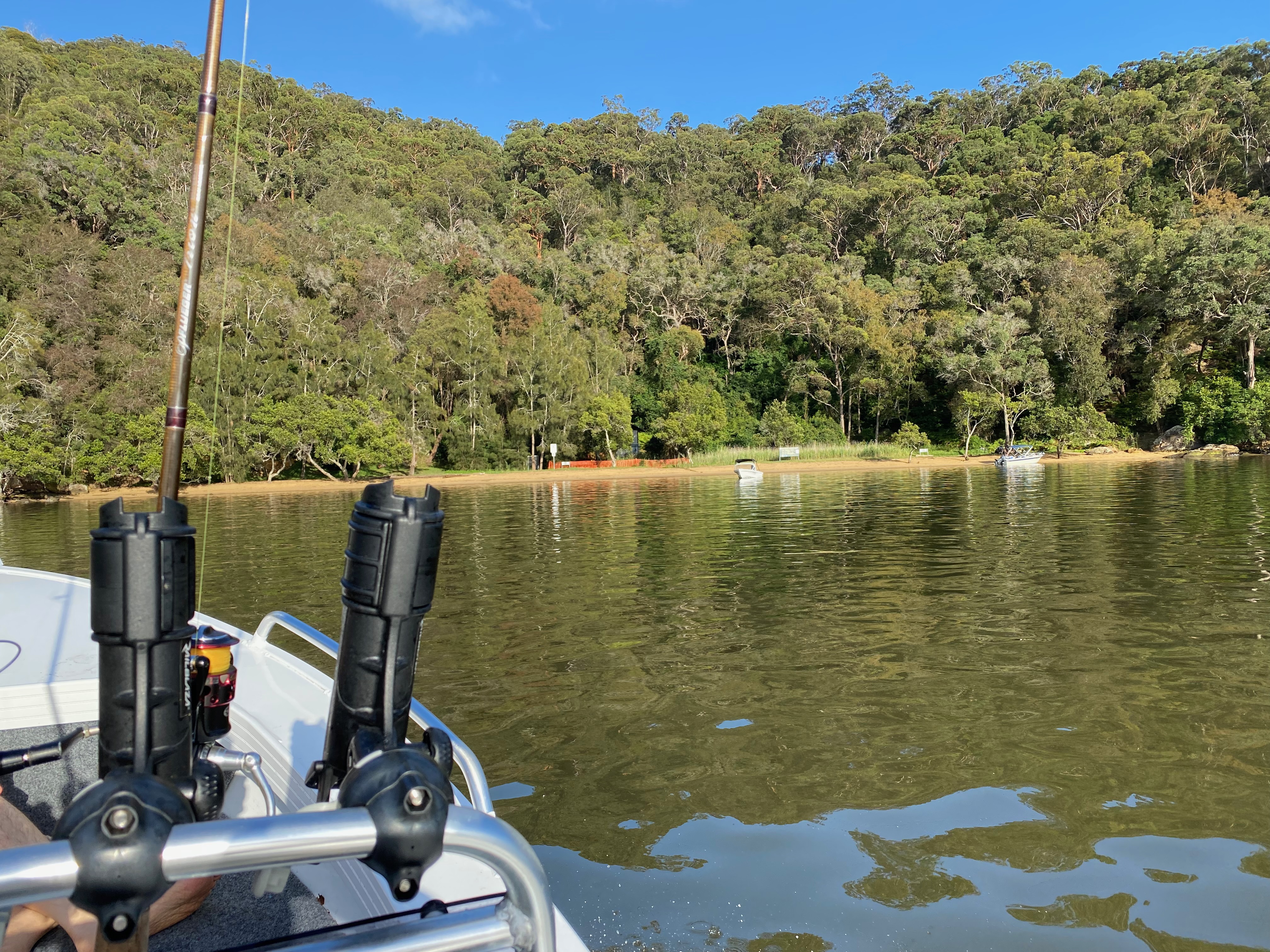 Helped these guys with their jetski which got blocked with something.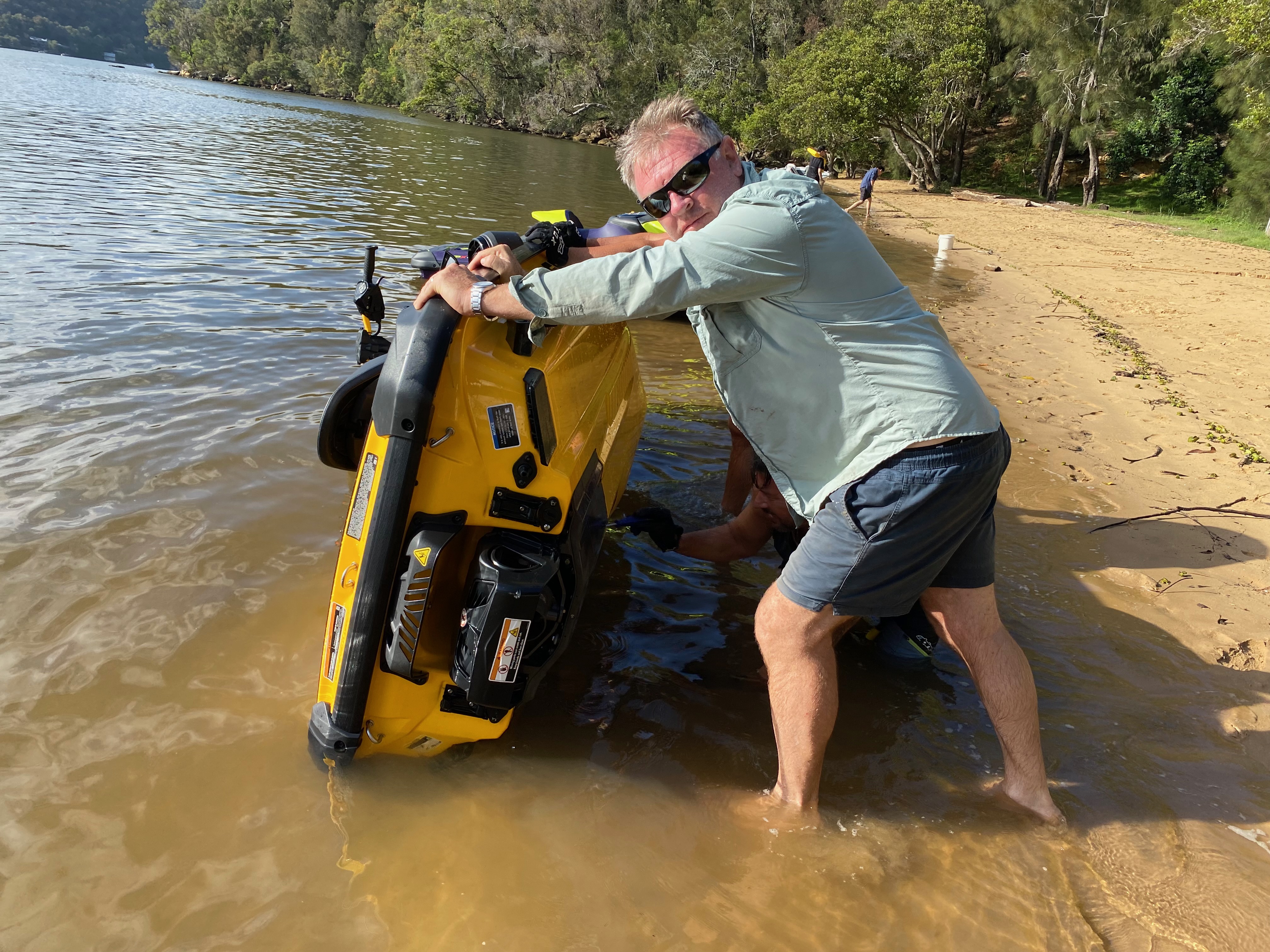 Didn't take long for Wenjie to catch a bream.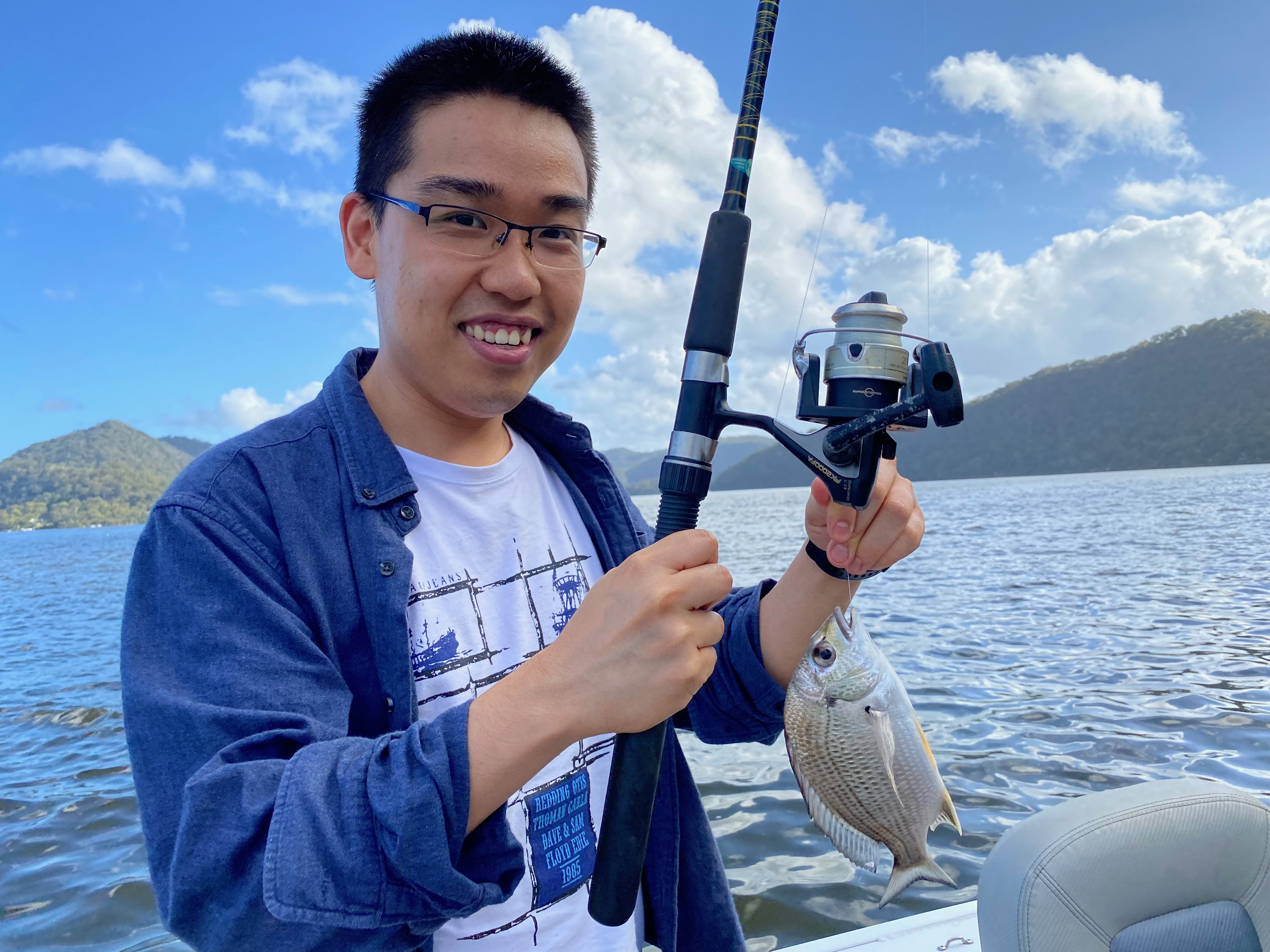 Then a catfish.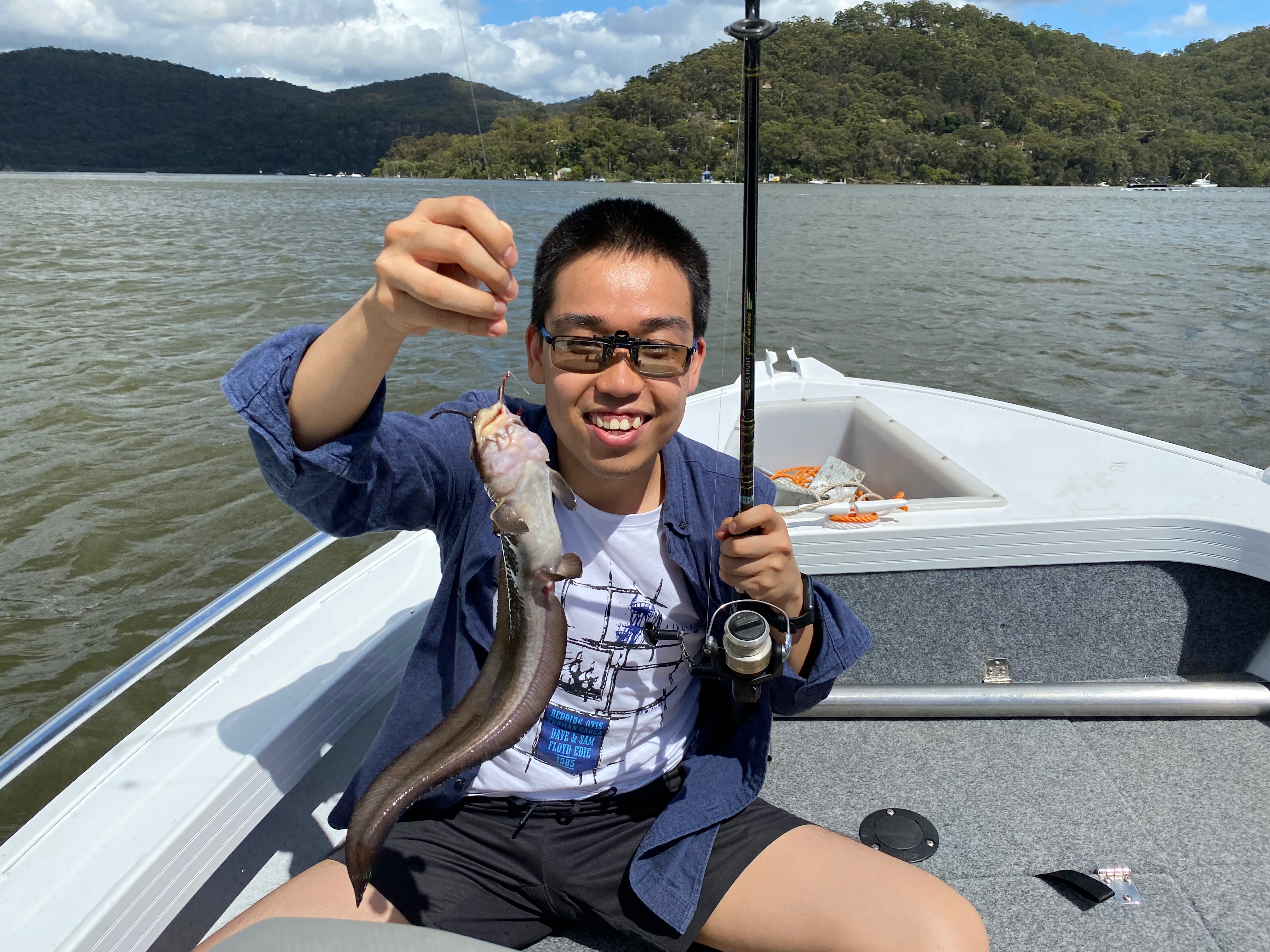 After the tide started running out we caught a couple of mulloway.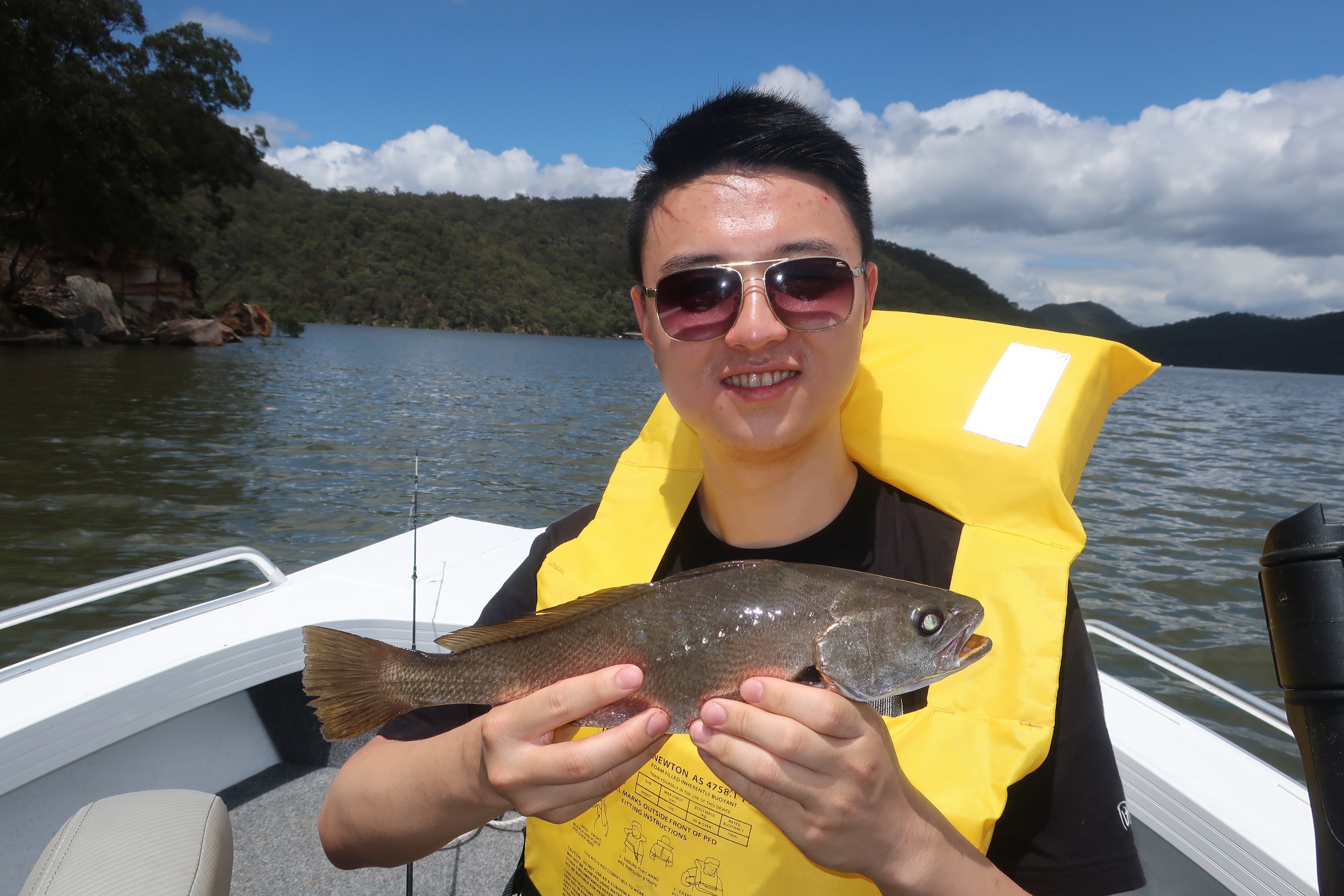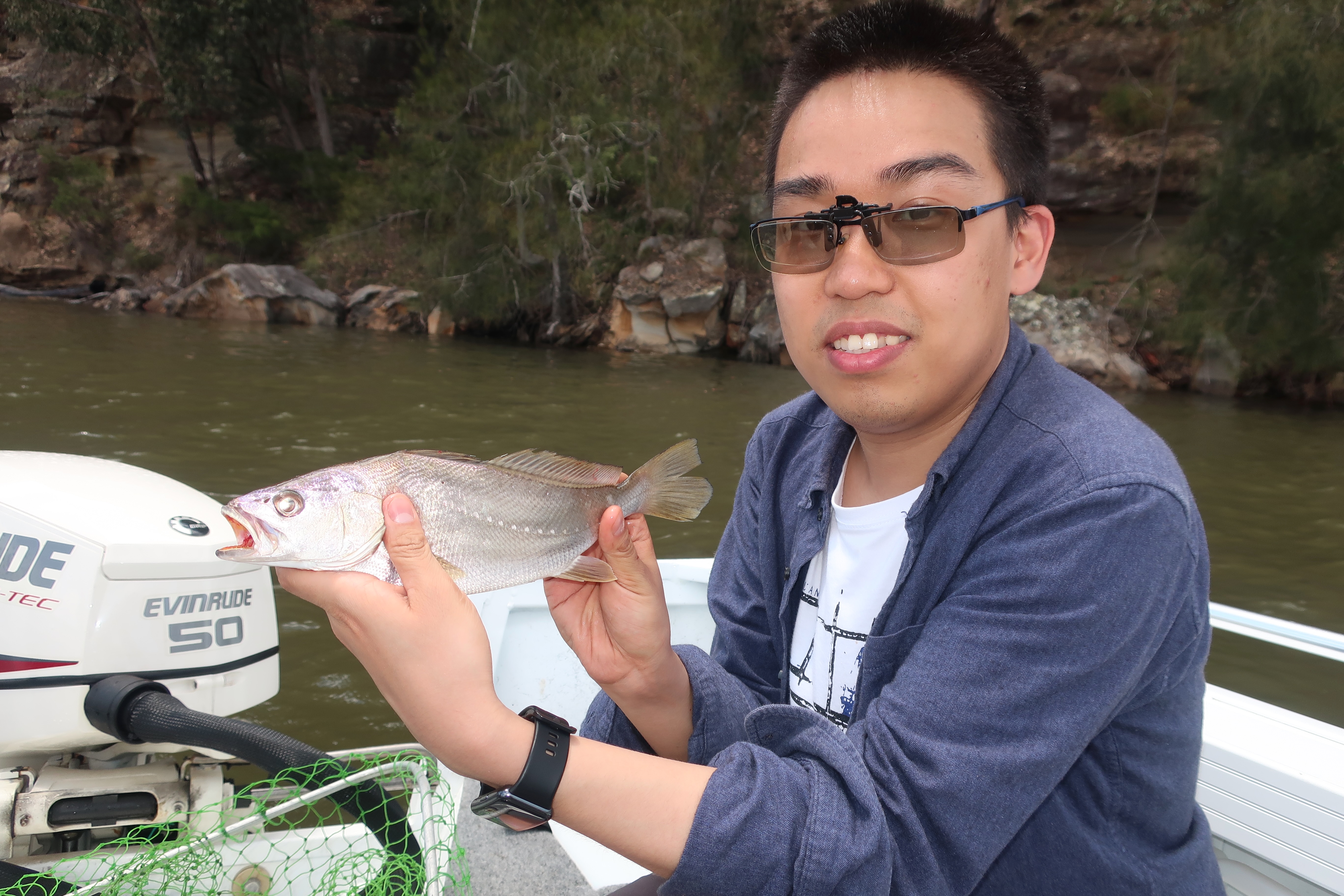 Fun trip for all.