This was planned as a family trip but Nicole was a COVID close contact the day prior to departure so couldn't participate.
Eden is on the New South Wales Sapphire Coast and it is easy to see how it got its name.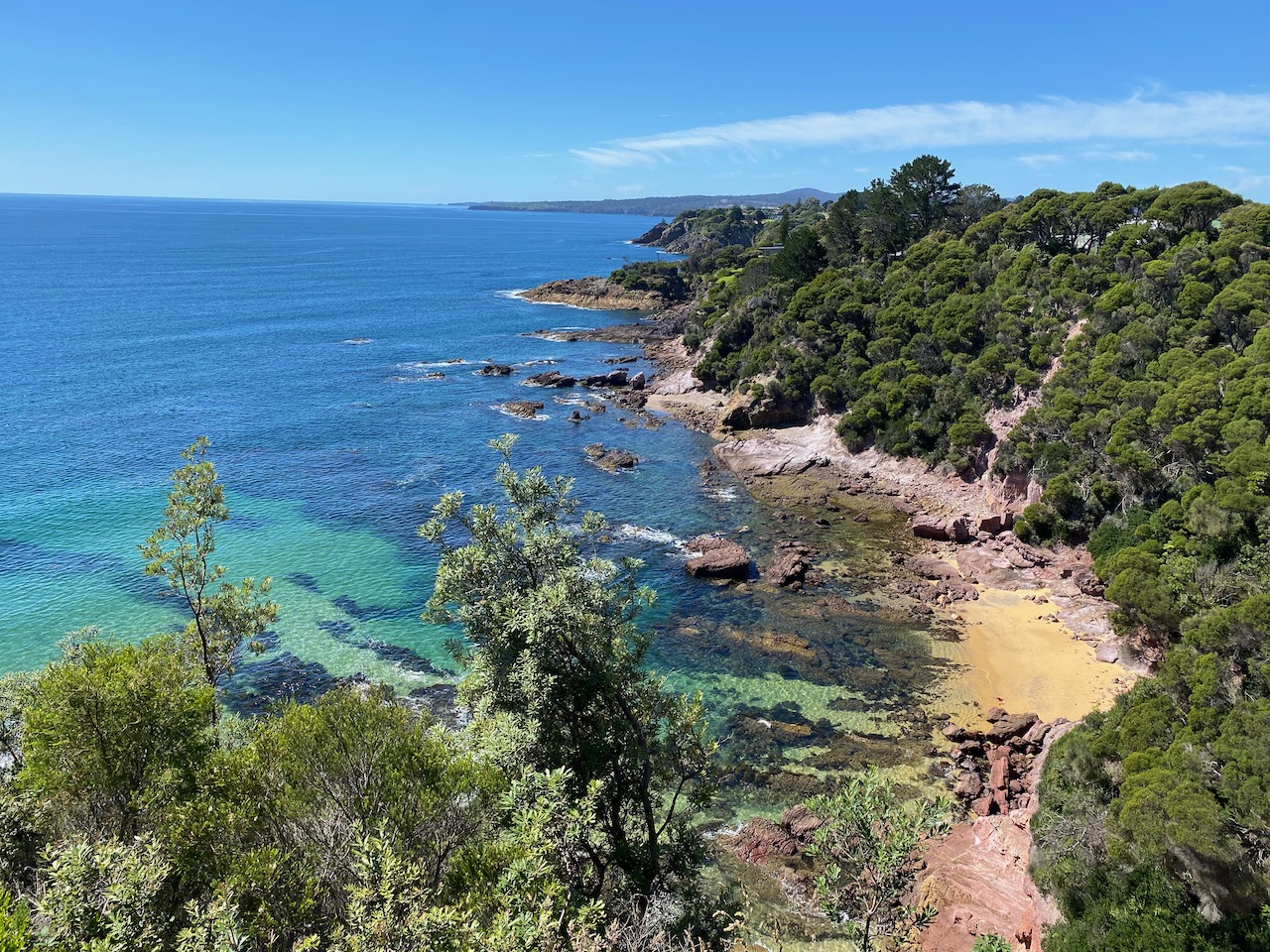 Had oysters at Merimbula Gormet Oysters. It is right on the oyster farm and they are very fresh but not much else to eat there.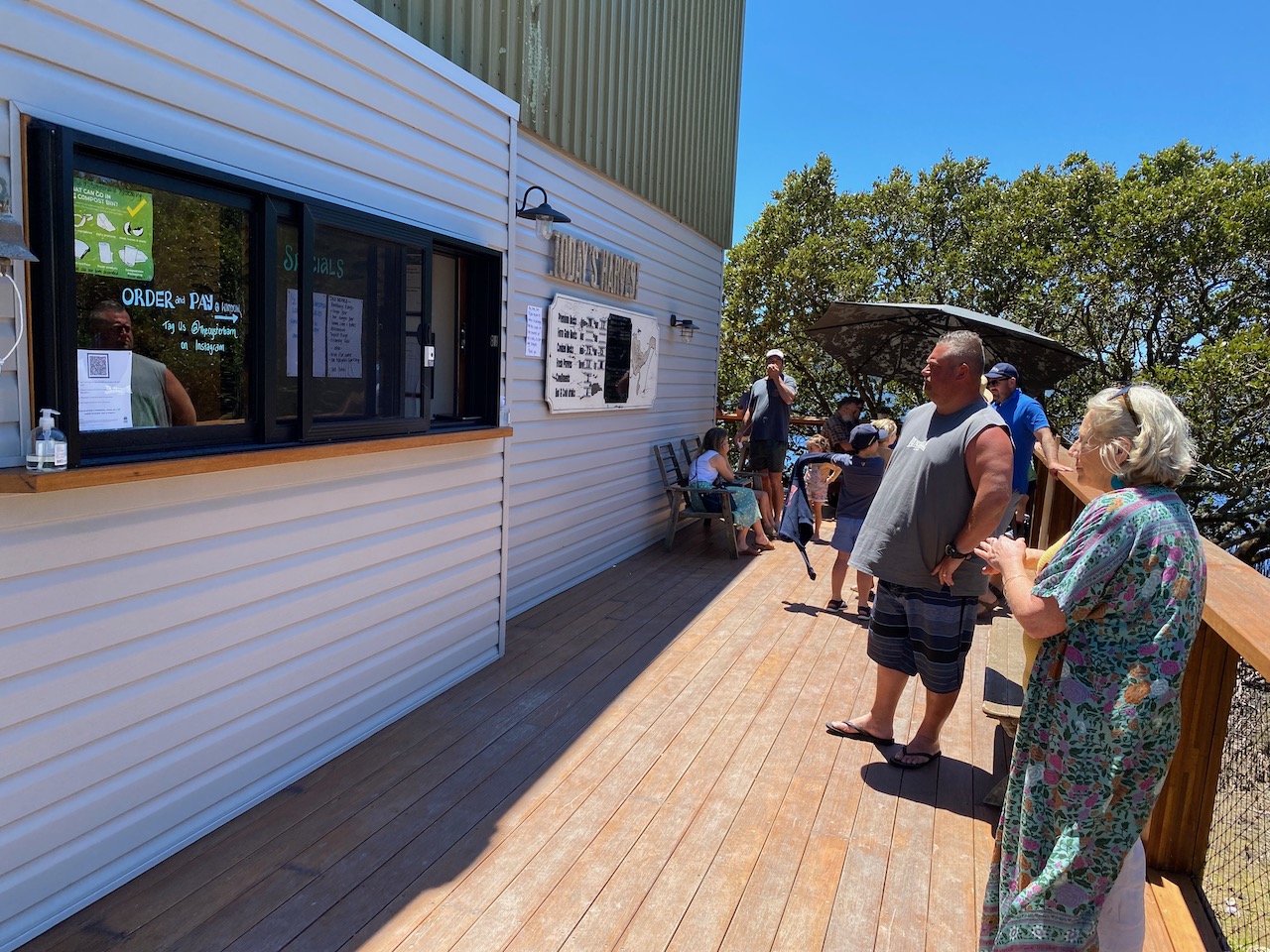 You can see the oyster racks in the background.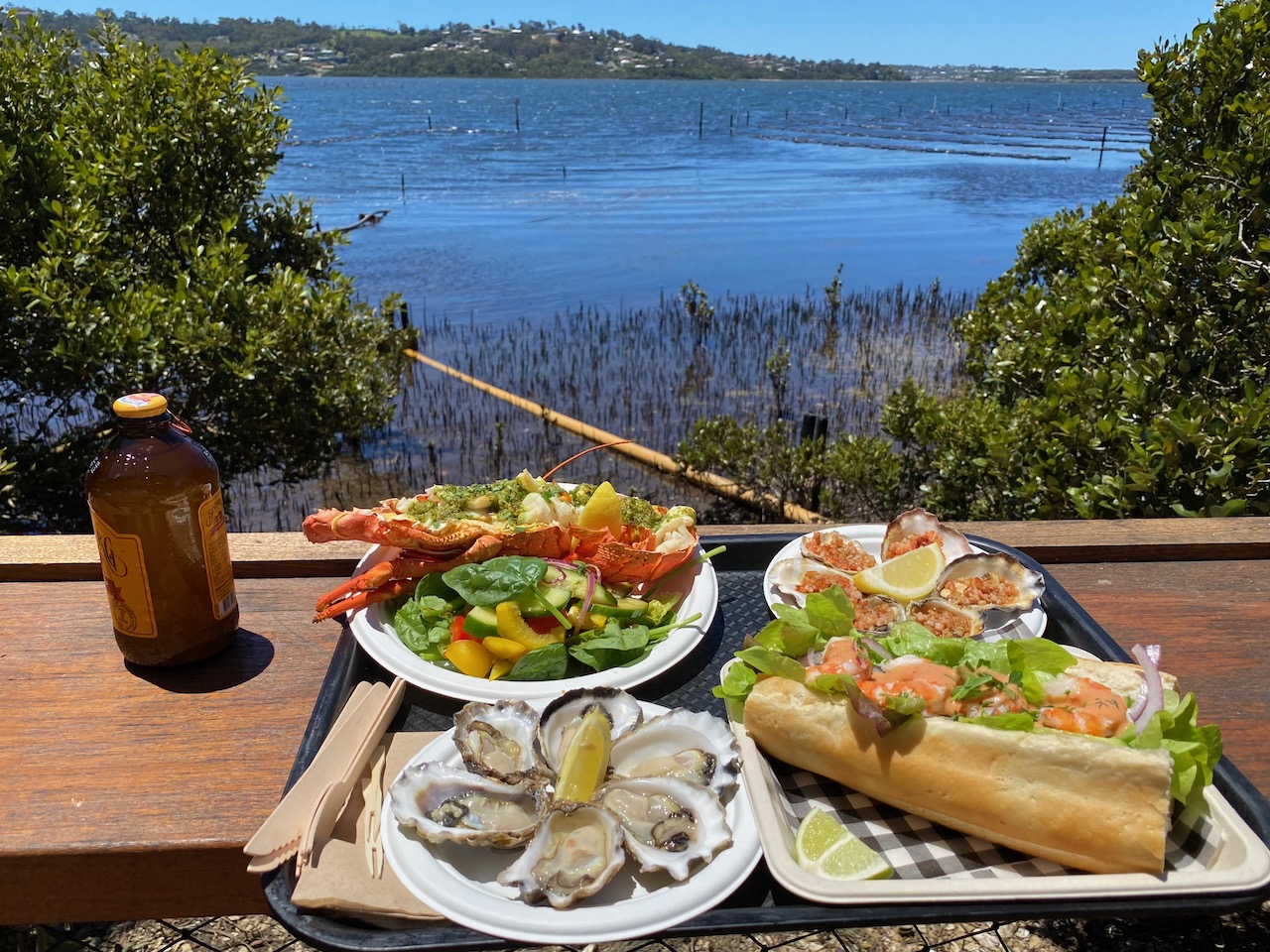 Wheelers Seafood Restaurant in Pambula is much better. The fried scallops were excellent.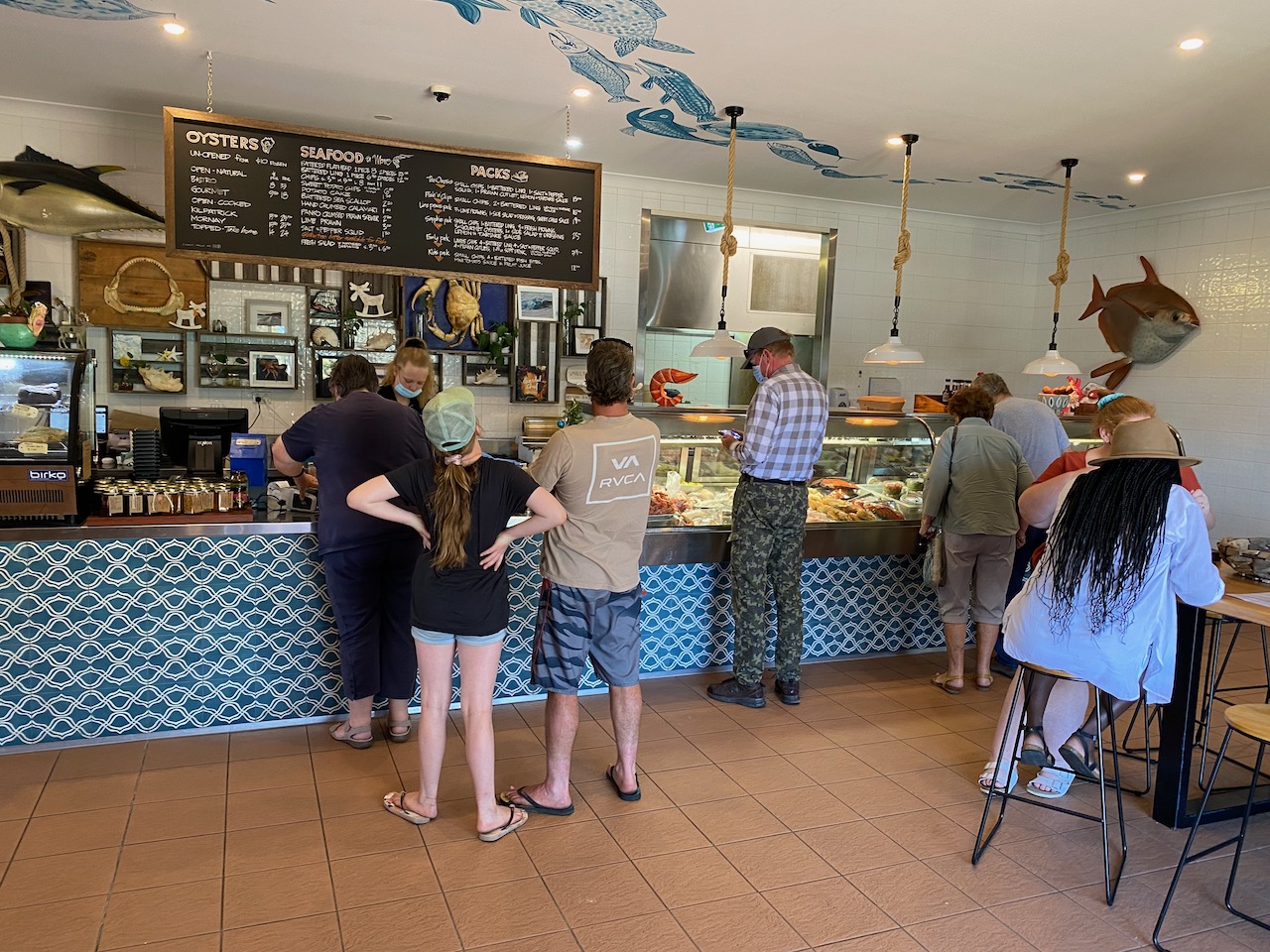 This is the Nullica River near the mouth.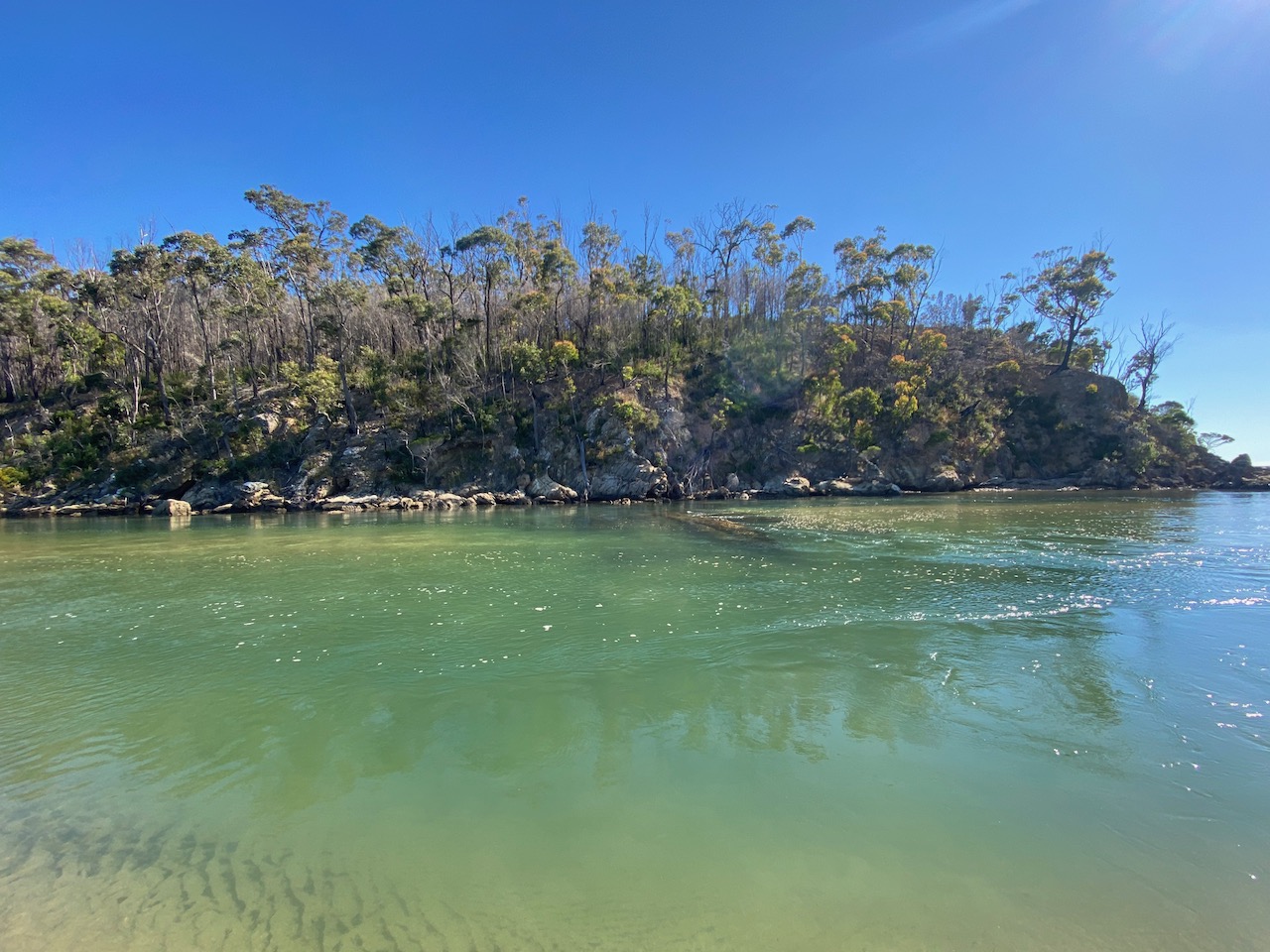 On New Years Eve, we went to Merimbula.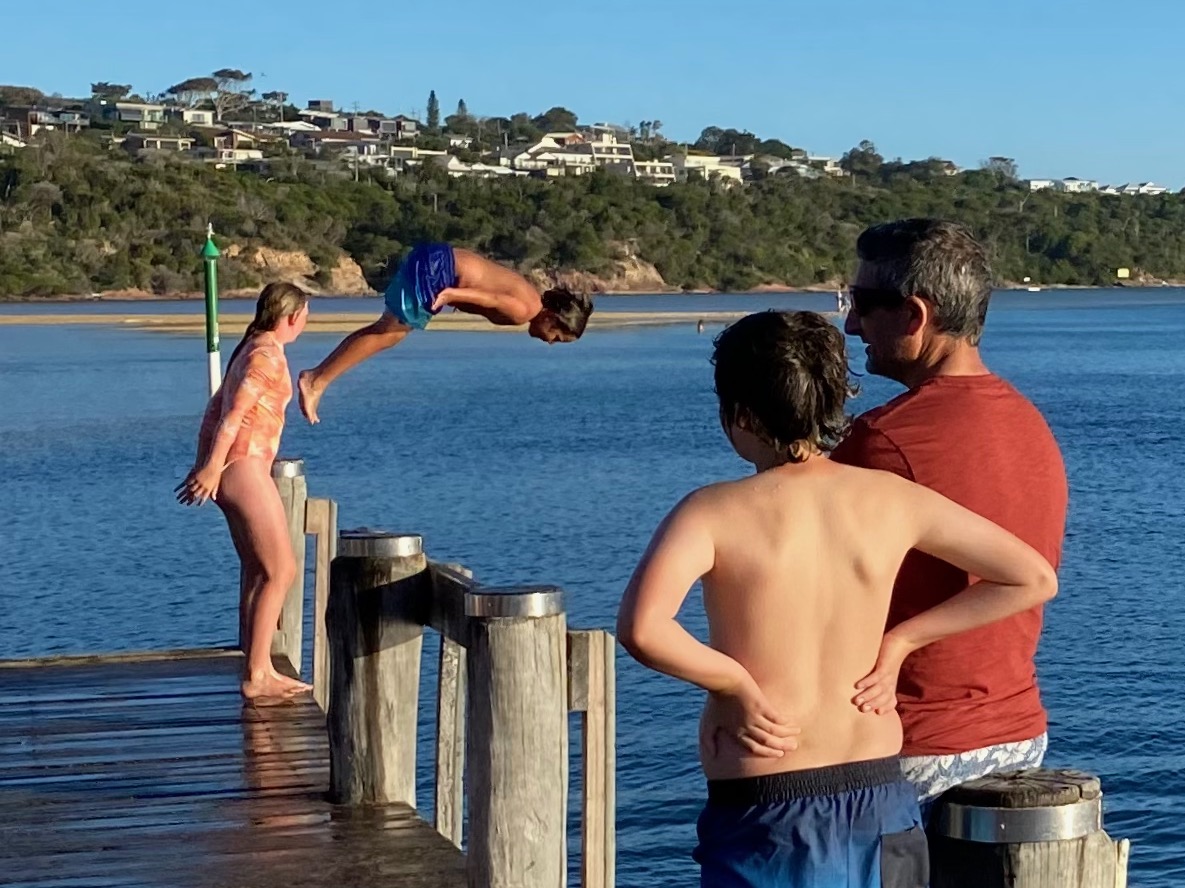 Went to Quarantine Bay which is appropriately named for the COVID-19 pandemic.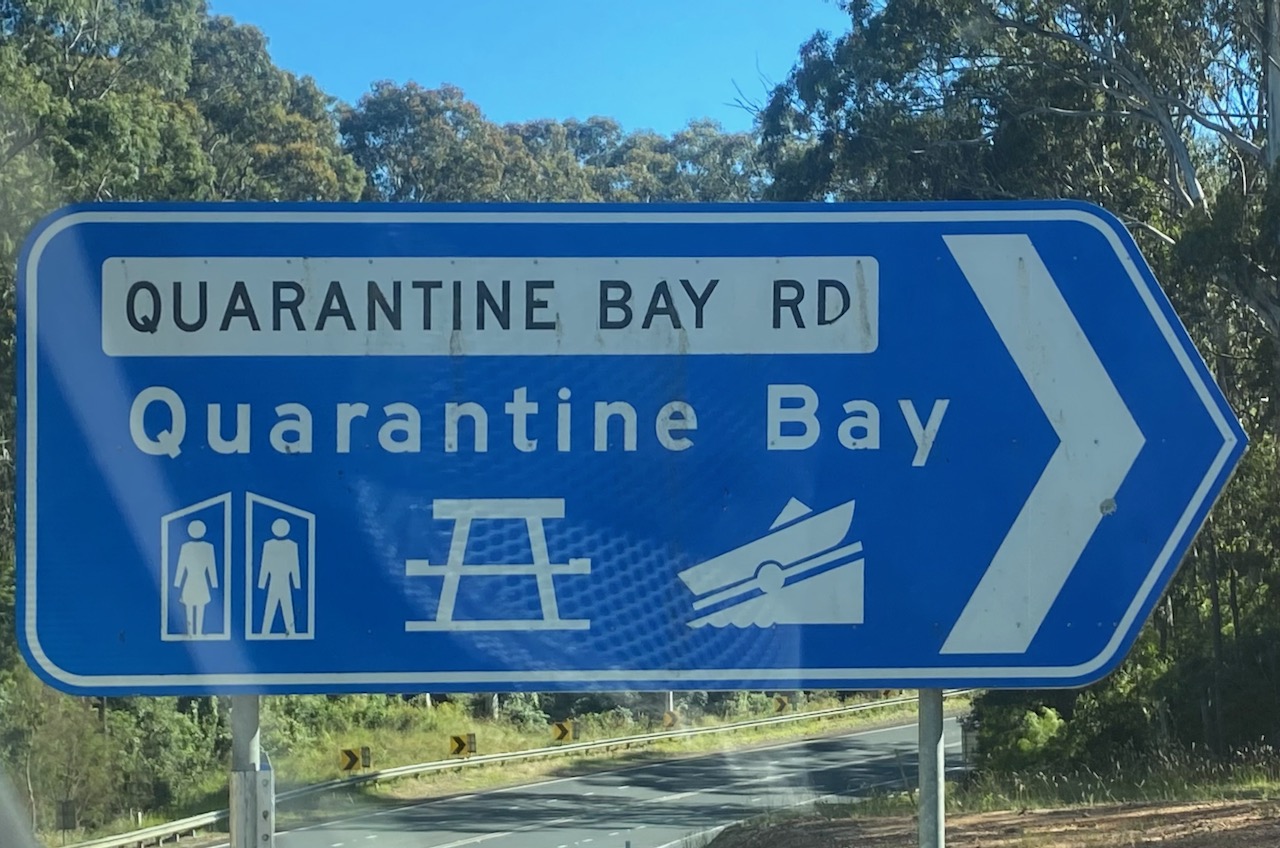 Tested our new Terravent Kayak. It fits easily in the rear footwell of our car and this photo shows the entire package, with 4 piece oars and life jacket in the dry bag.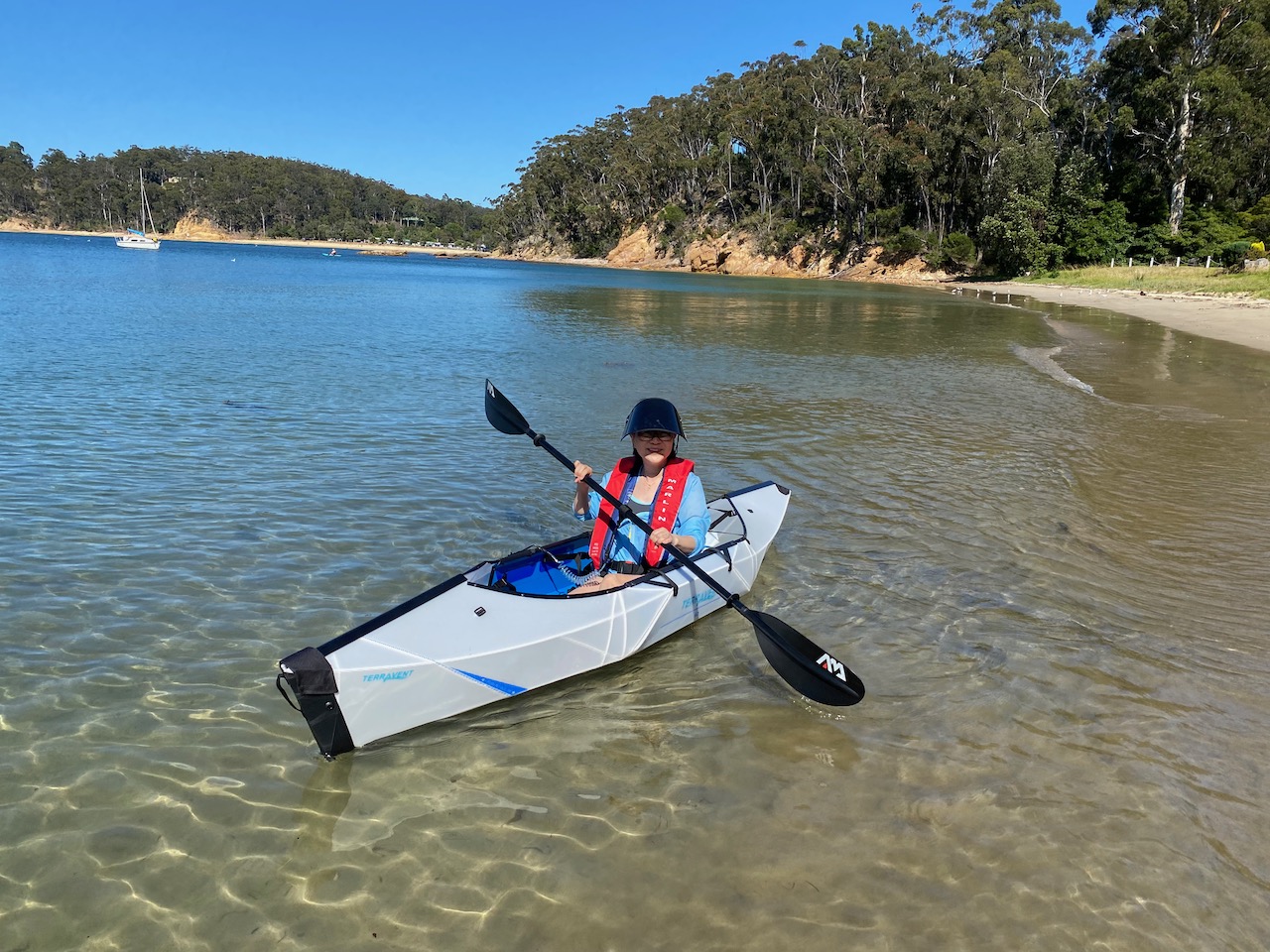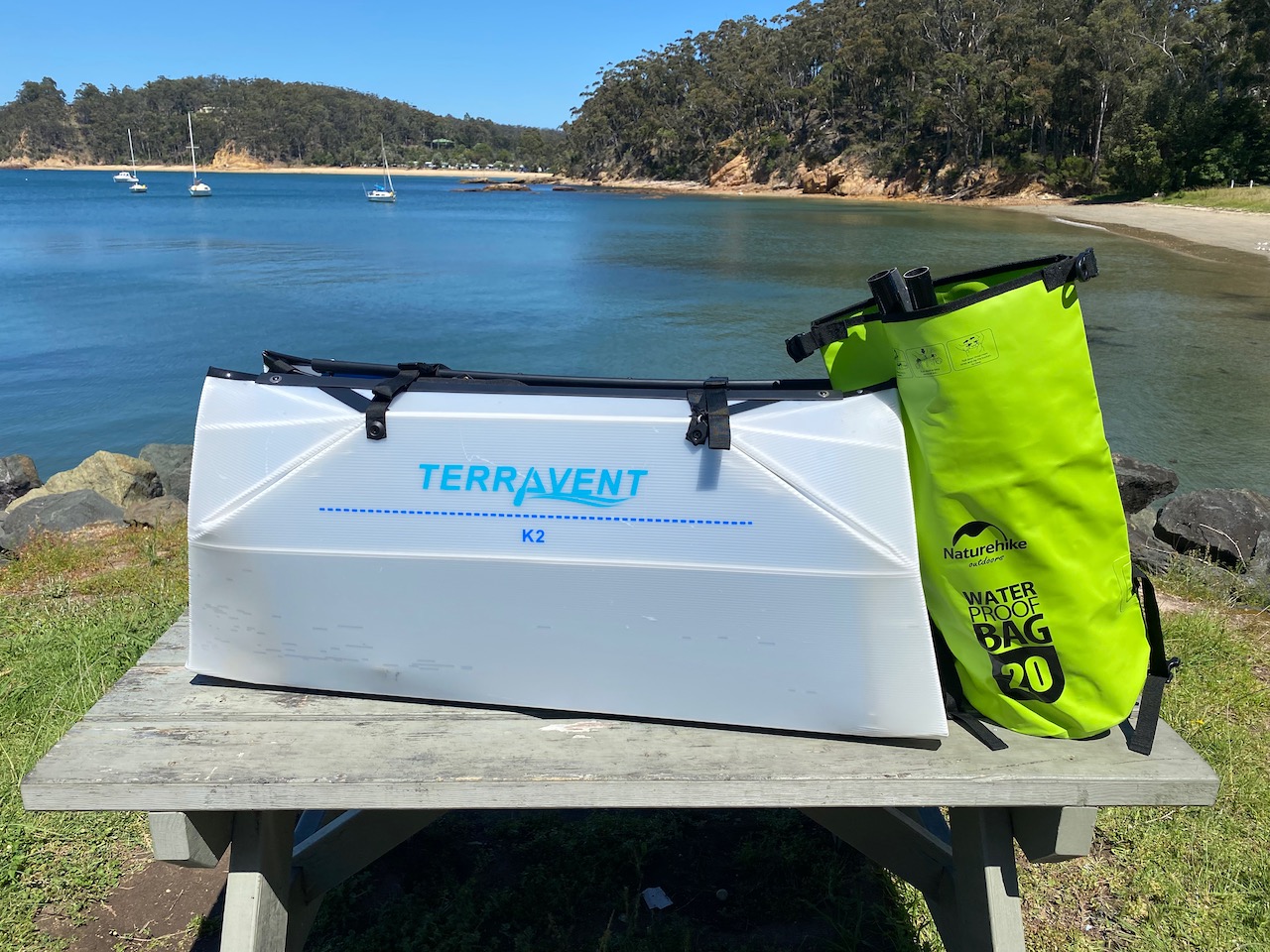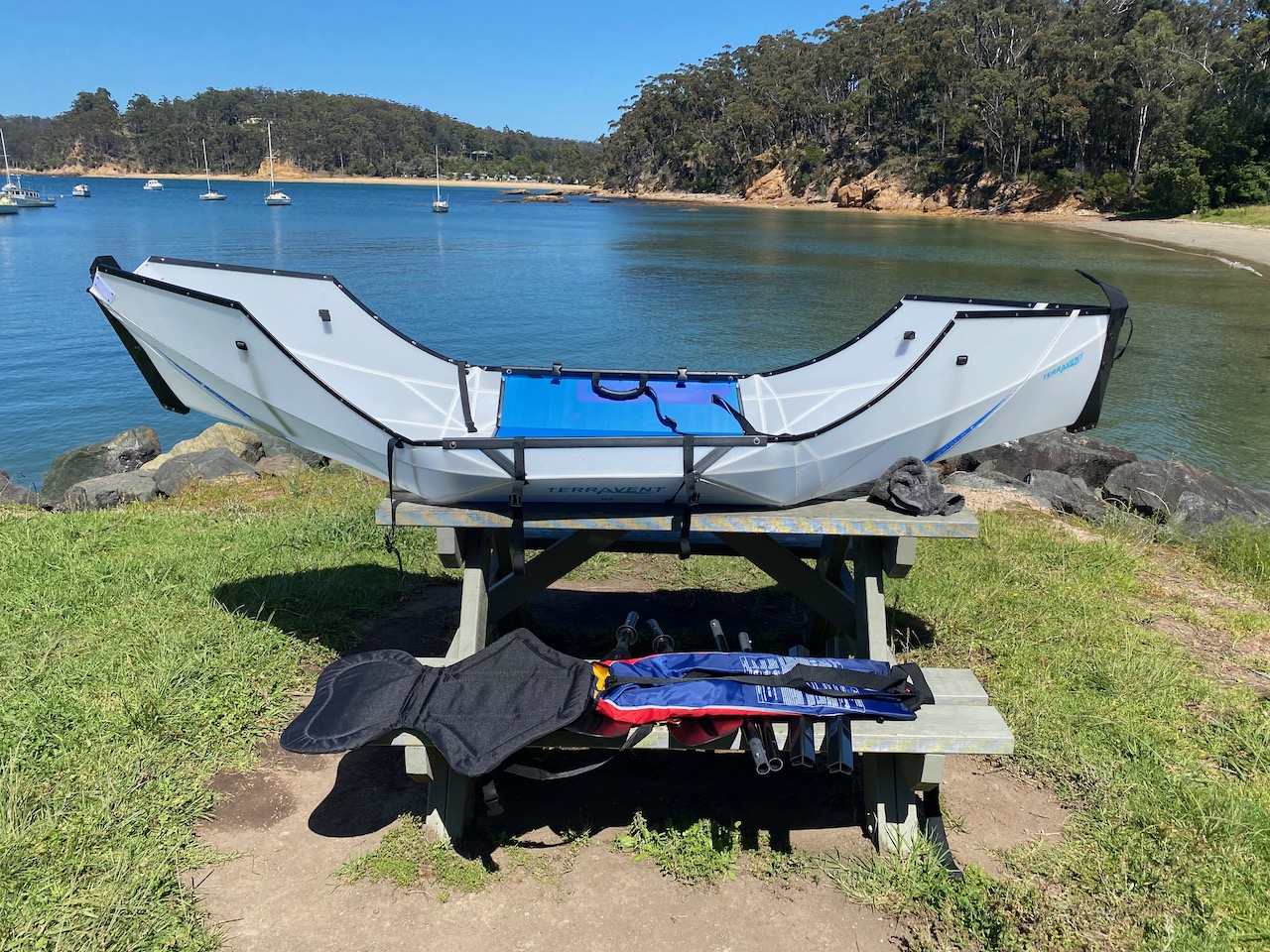 Kayak is pretty stable and fast for a short and stable kayak. I think much of this comes from its light weight.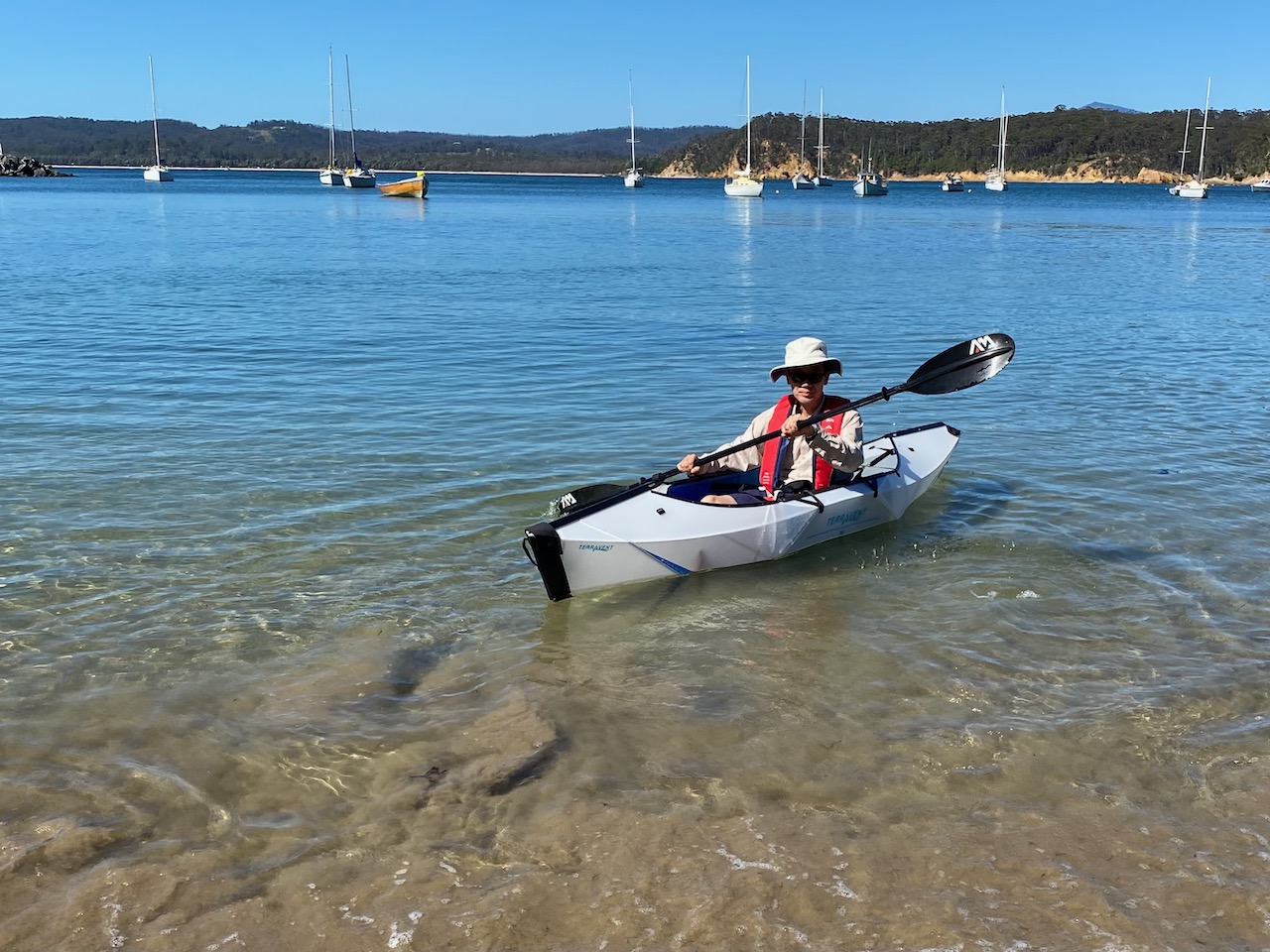 Went for a fish at Eden Wharf and got quite a mixed bag, clockwise from top left: snapper, flounder, stingray and pike (all released).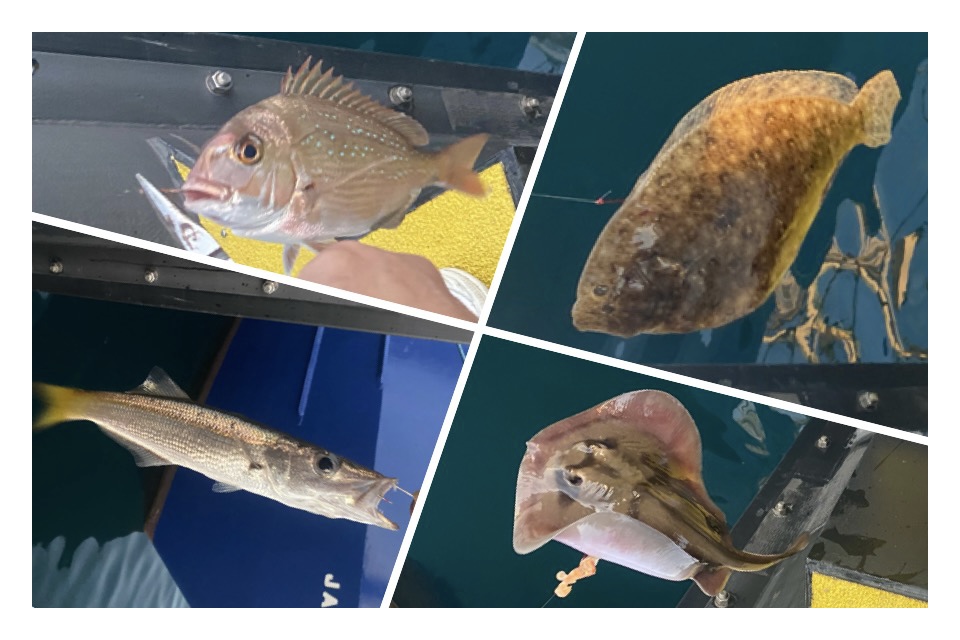 Sat through a massive traffic jam on our return trip. Here's the car that was involved.