Pittwater with Beard and Carol
In this summer of fishing, went to Pittwater with Beard and Carol (my student).
This is us heading out in the morning from Rowland Reserve. It was nice and overcast in the morning.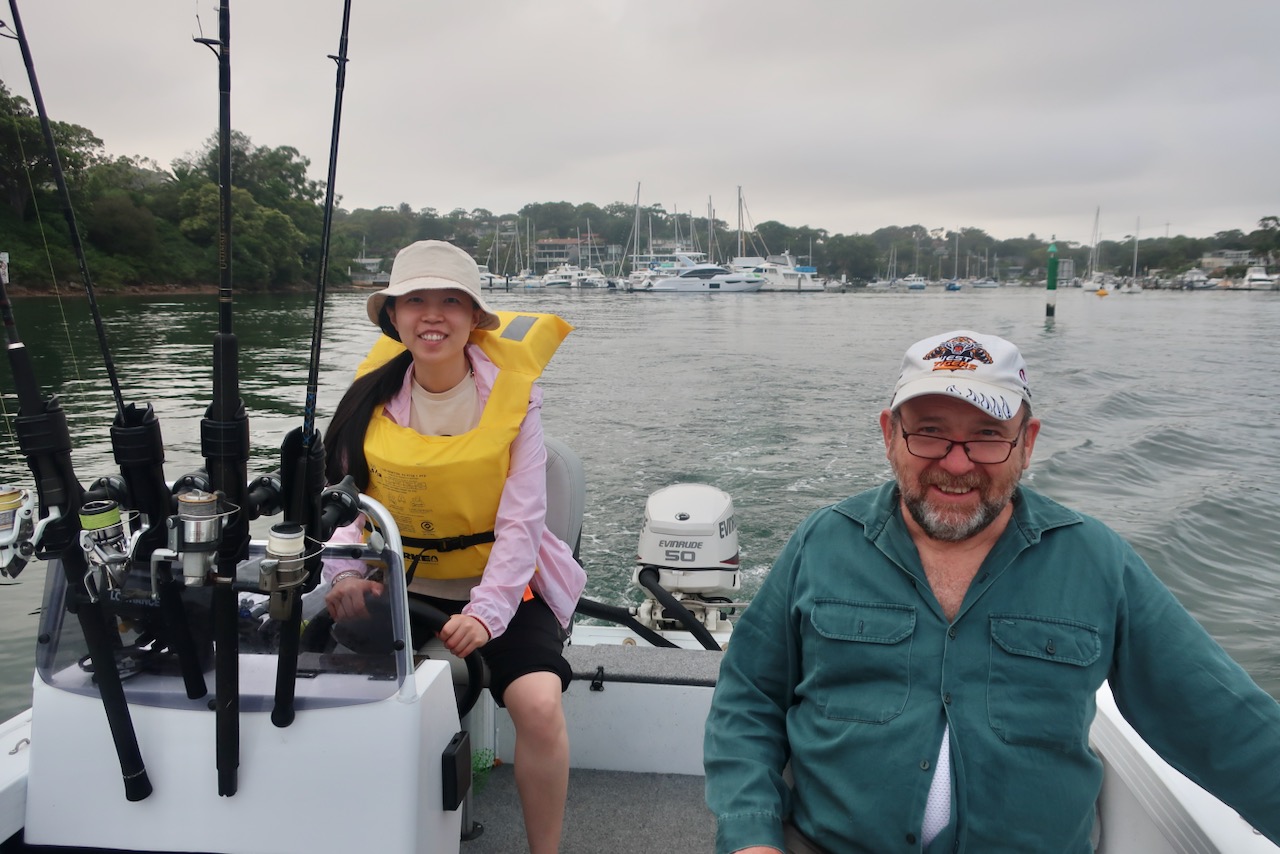 The morning was pretty quiet with the only action being my losing a flathead right by the boat. We met up with Dr Phil for an early lunch. This is his photo of our boat.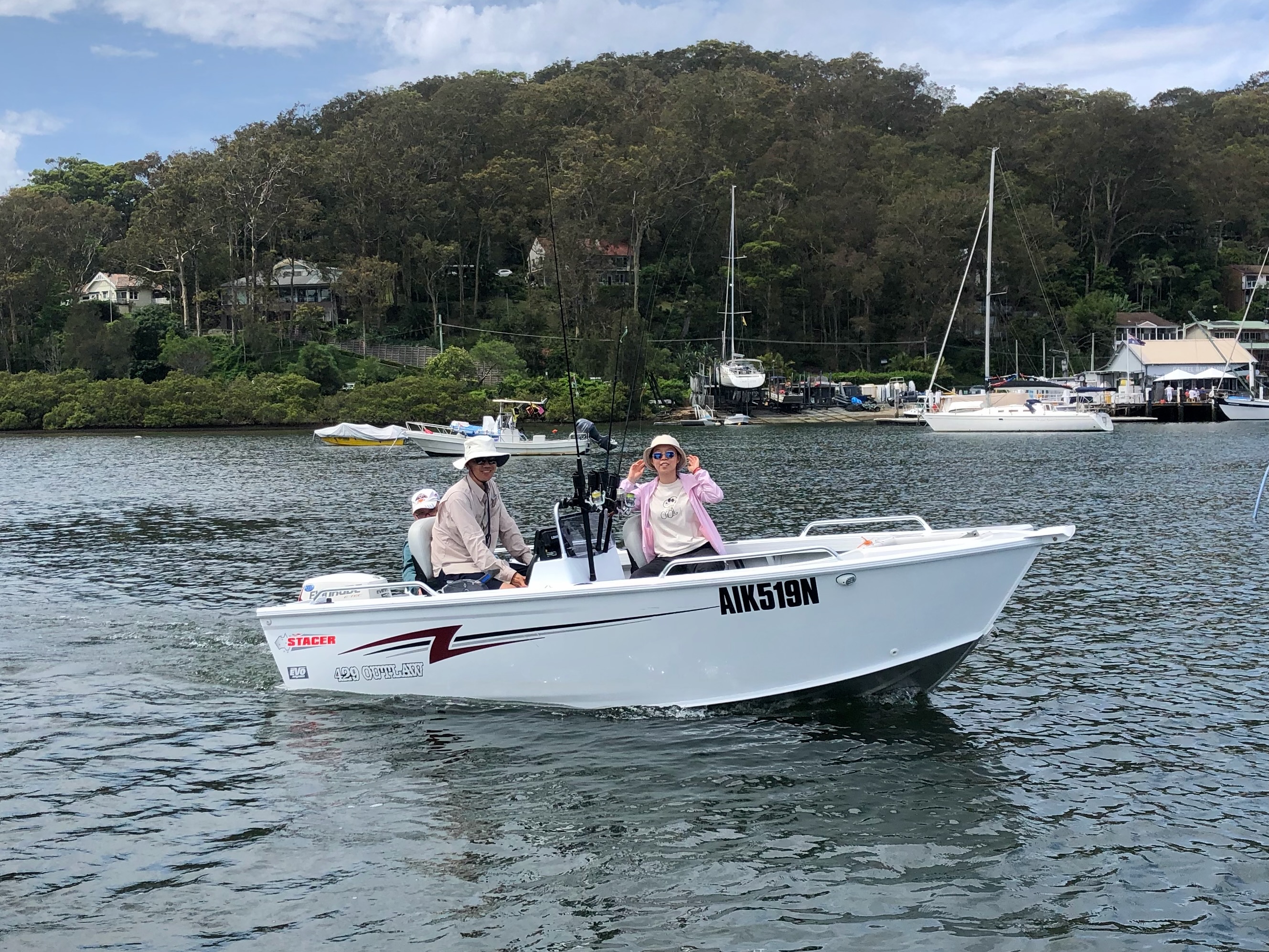 Things picked up a bit after the low tide. We caught a pike and flathead. Then this tailor.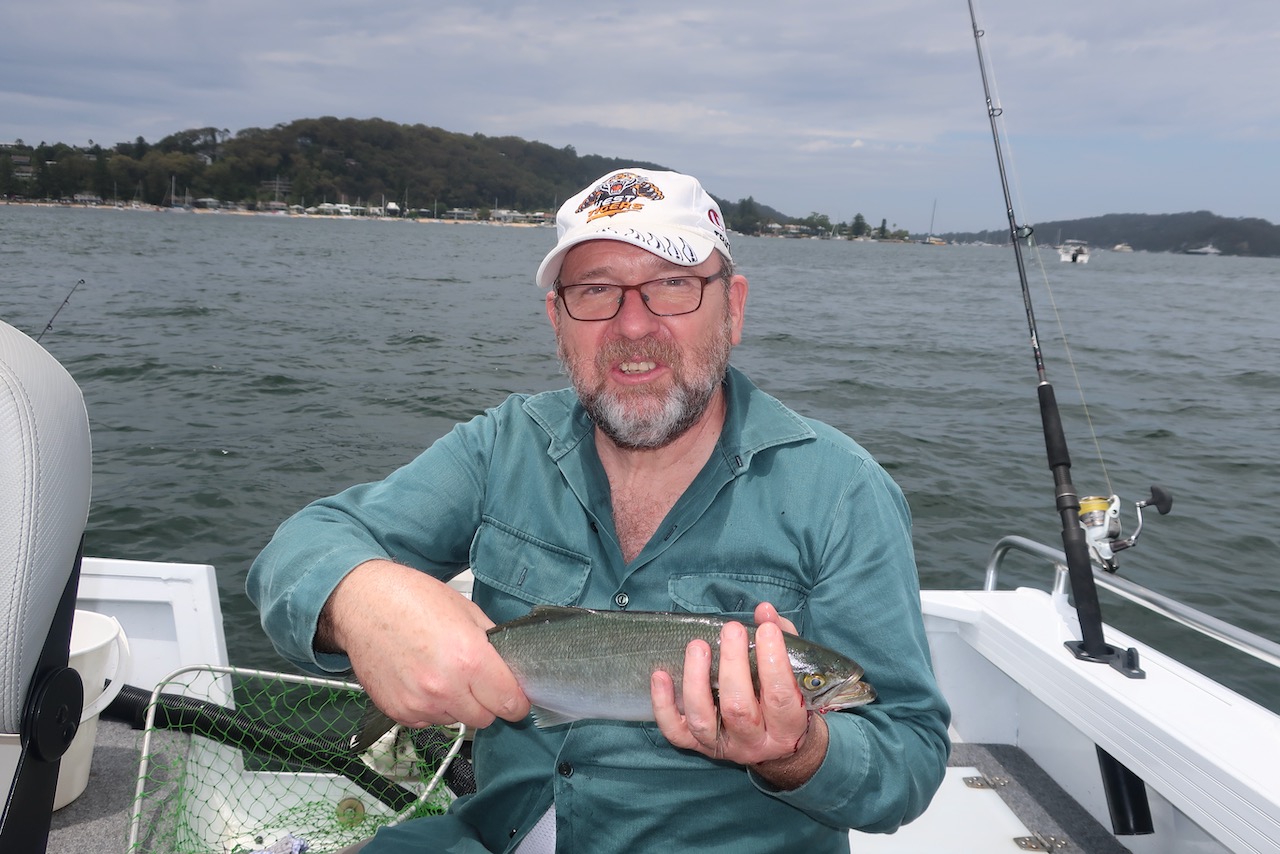 Prior to the trip, I told Carol that if she hooked a kingfish, she would need to be assertive or else it would cut her off. A kingfish took my soft plastic, I wasn't stopping it so locked up the drag, and it cut me off. It was all over in about 5 seconds. Fishing there with 5kg line wasn't a great idea.
This is still the holiday period so even though it was a weekday, many boats were on the water.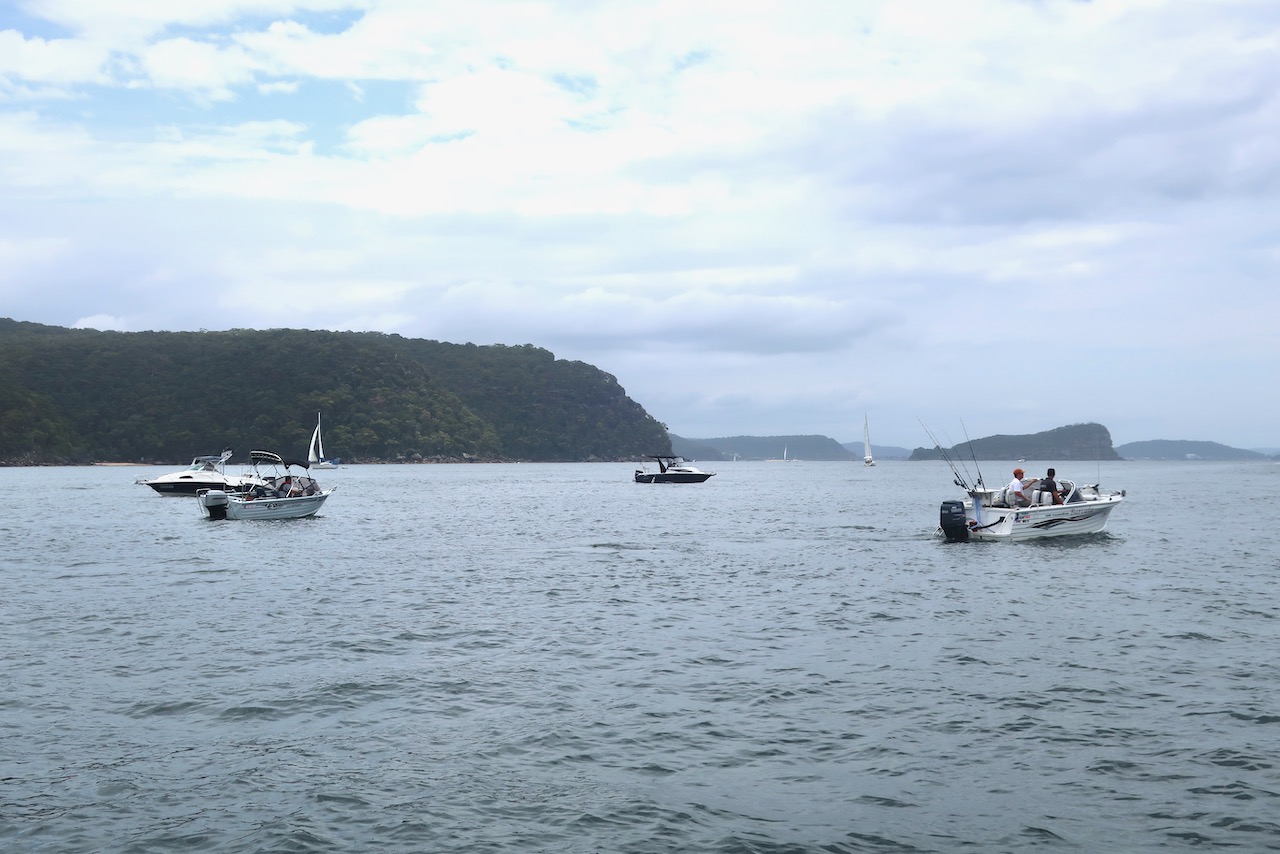 Photos with Beard and Carol.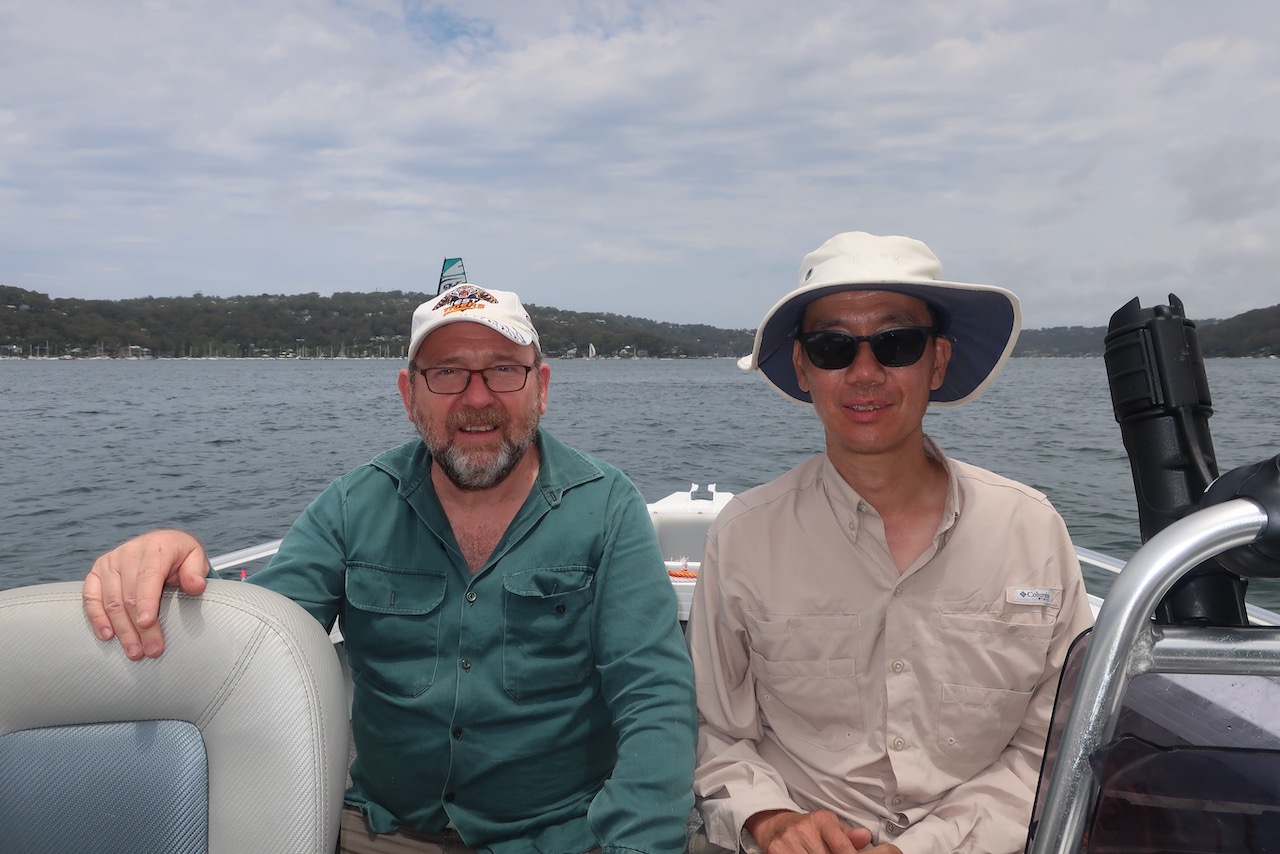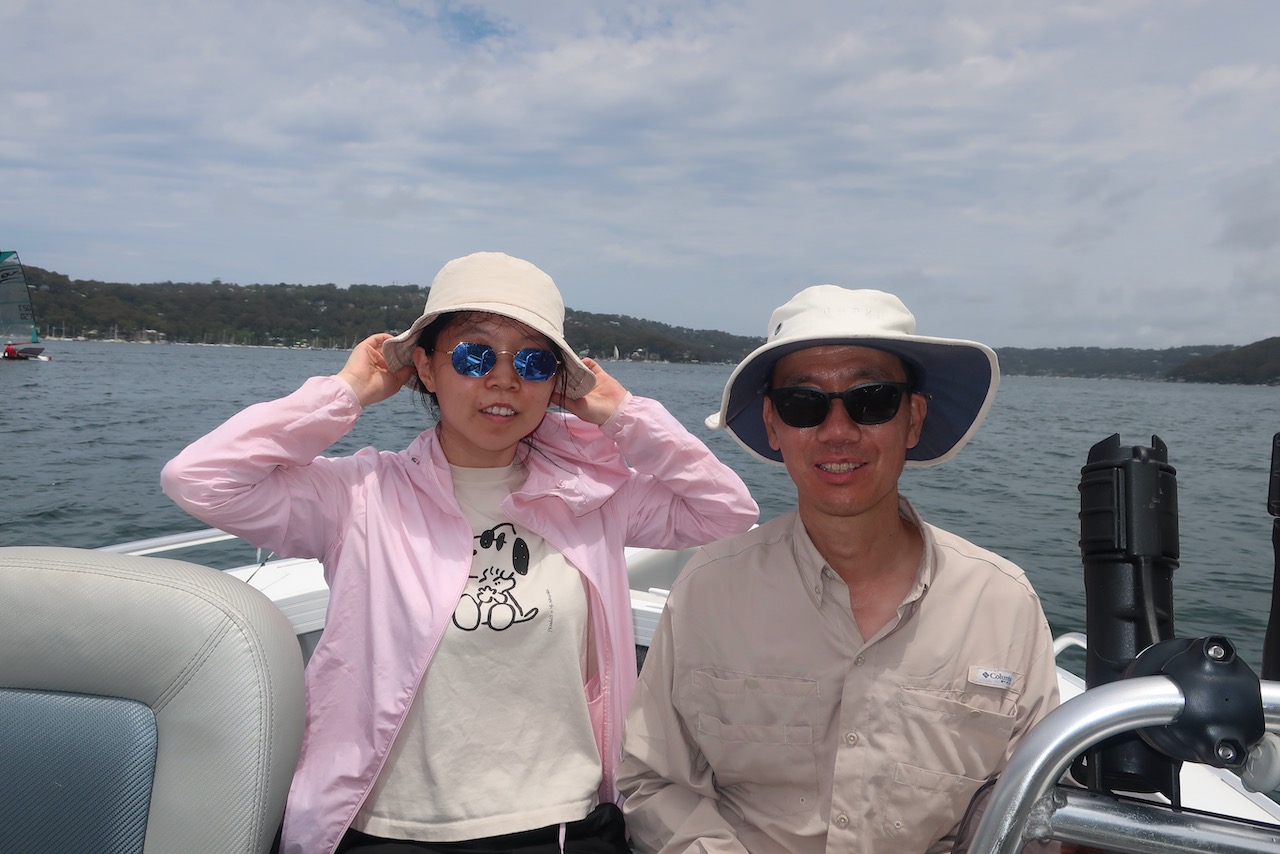 Heading back to the boat ramp.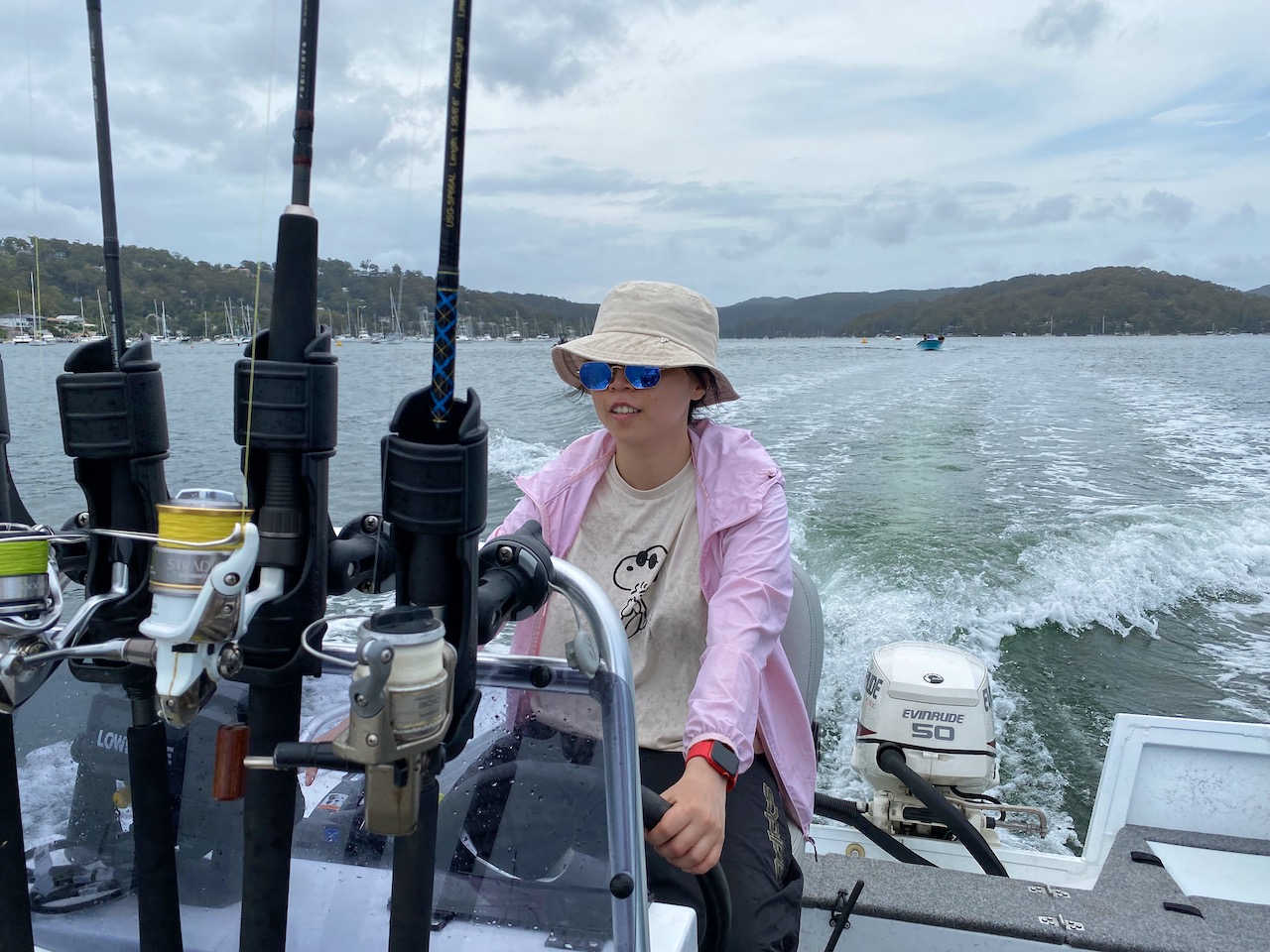 Here was the catch for the day.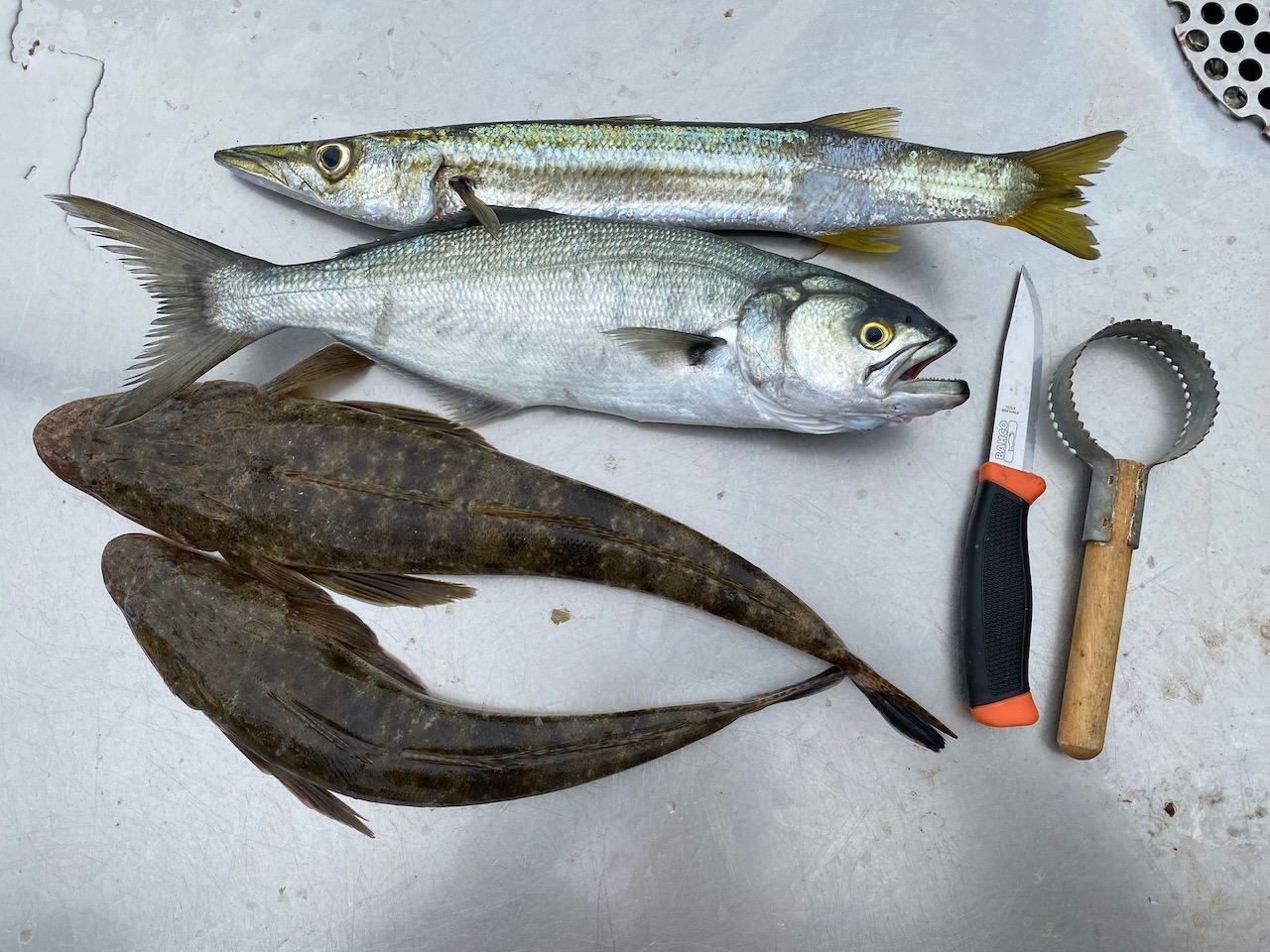 Three dinners. Which do you prefer?
P's cooking not mine. With perfect timing, we ran out of gas and had to move indoors.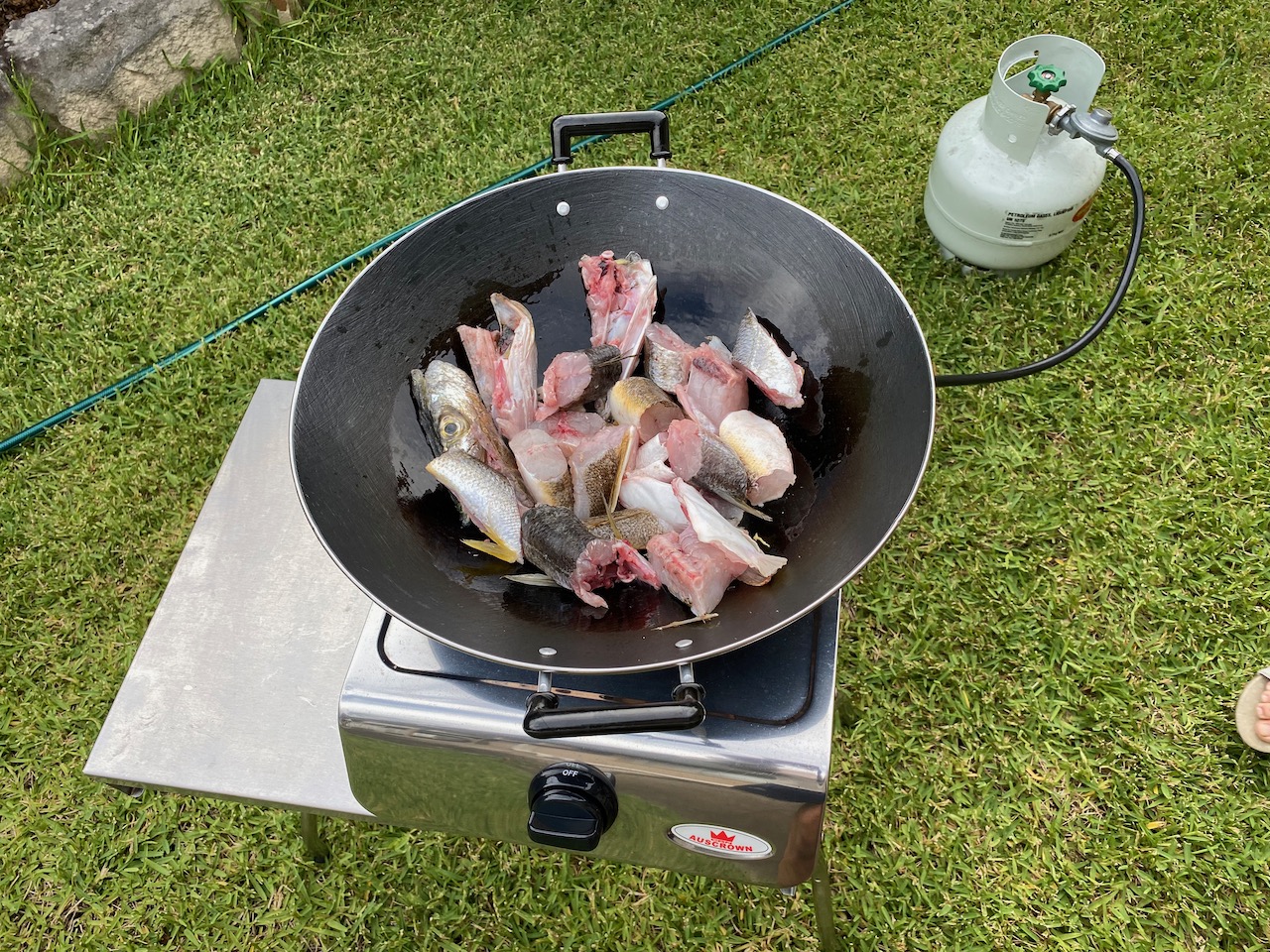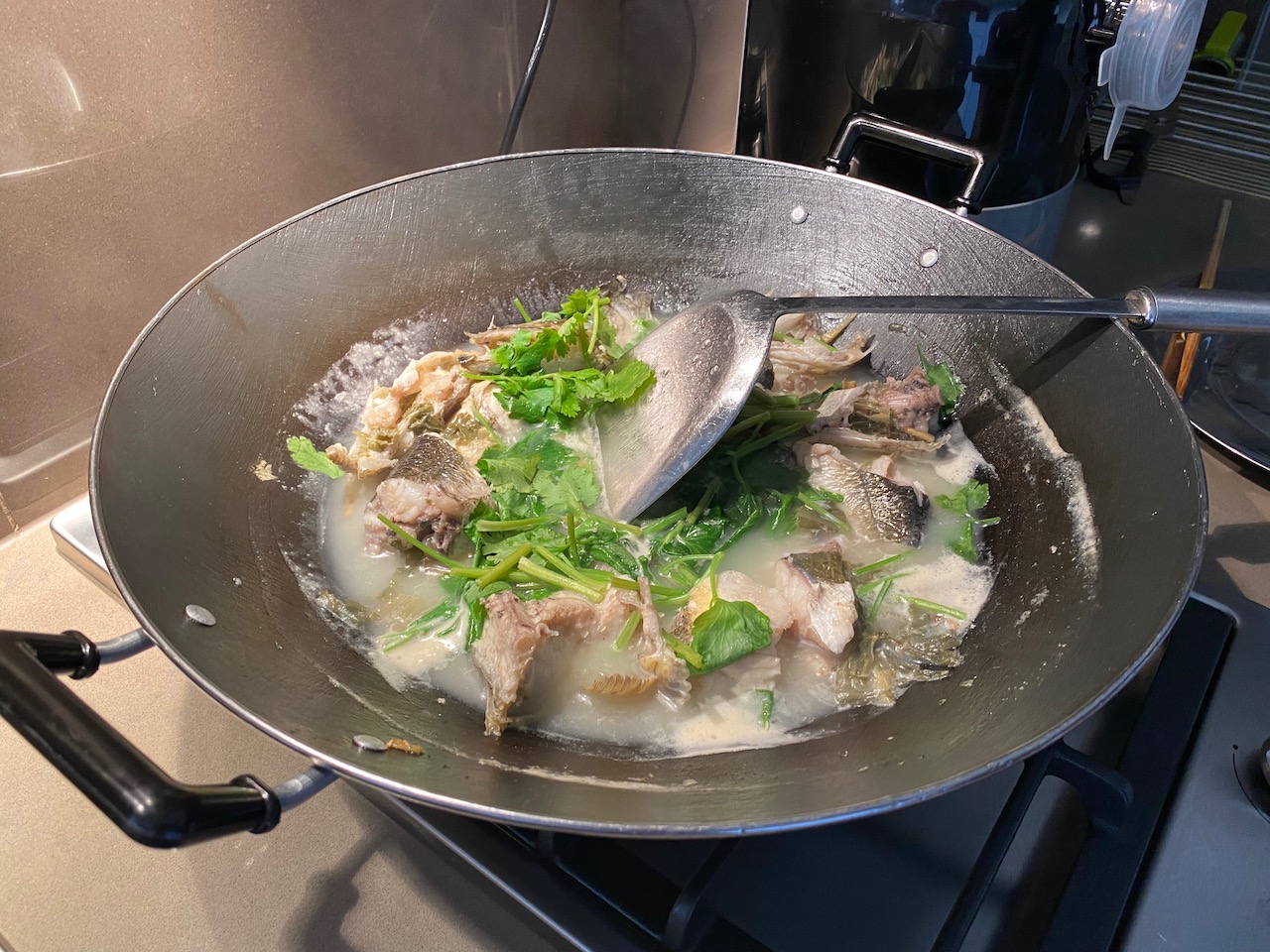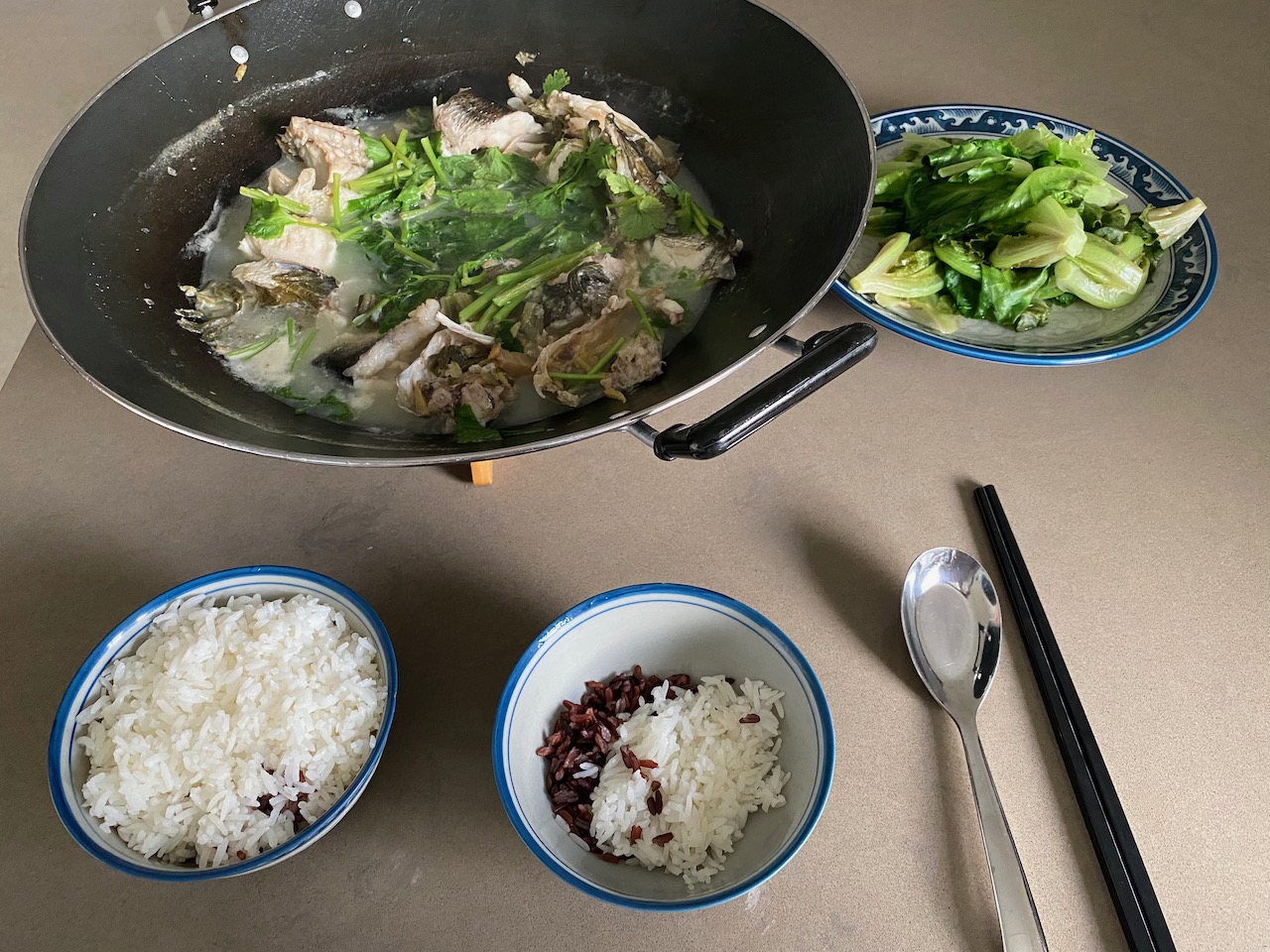 Carol's.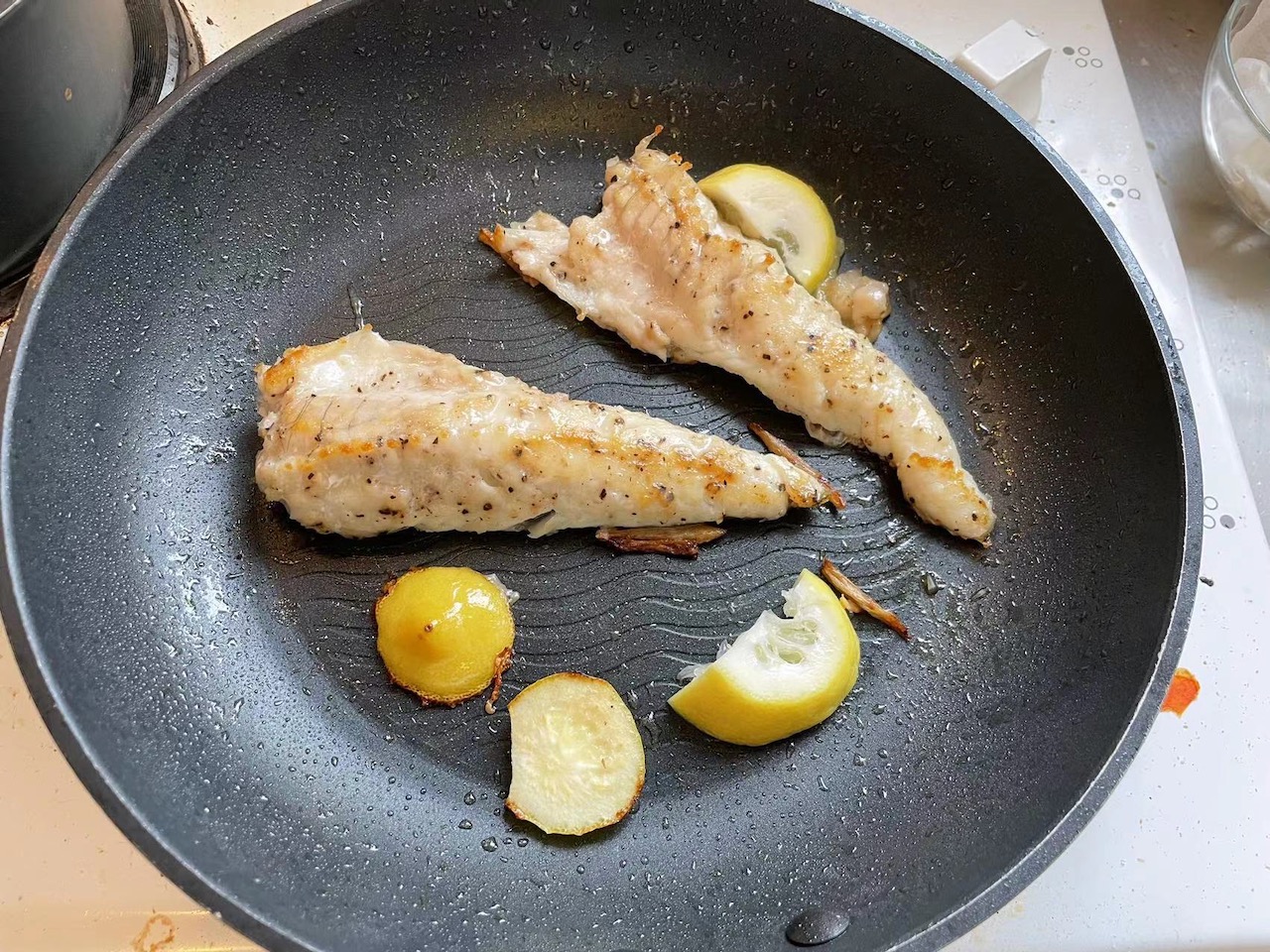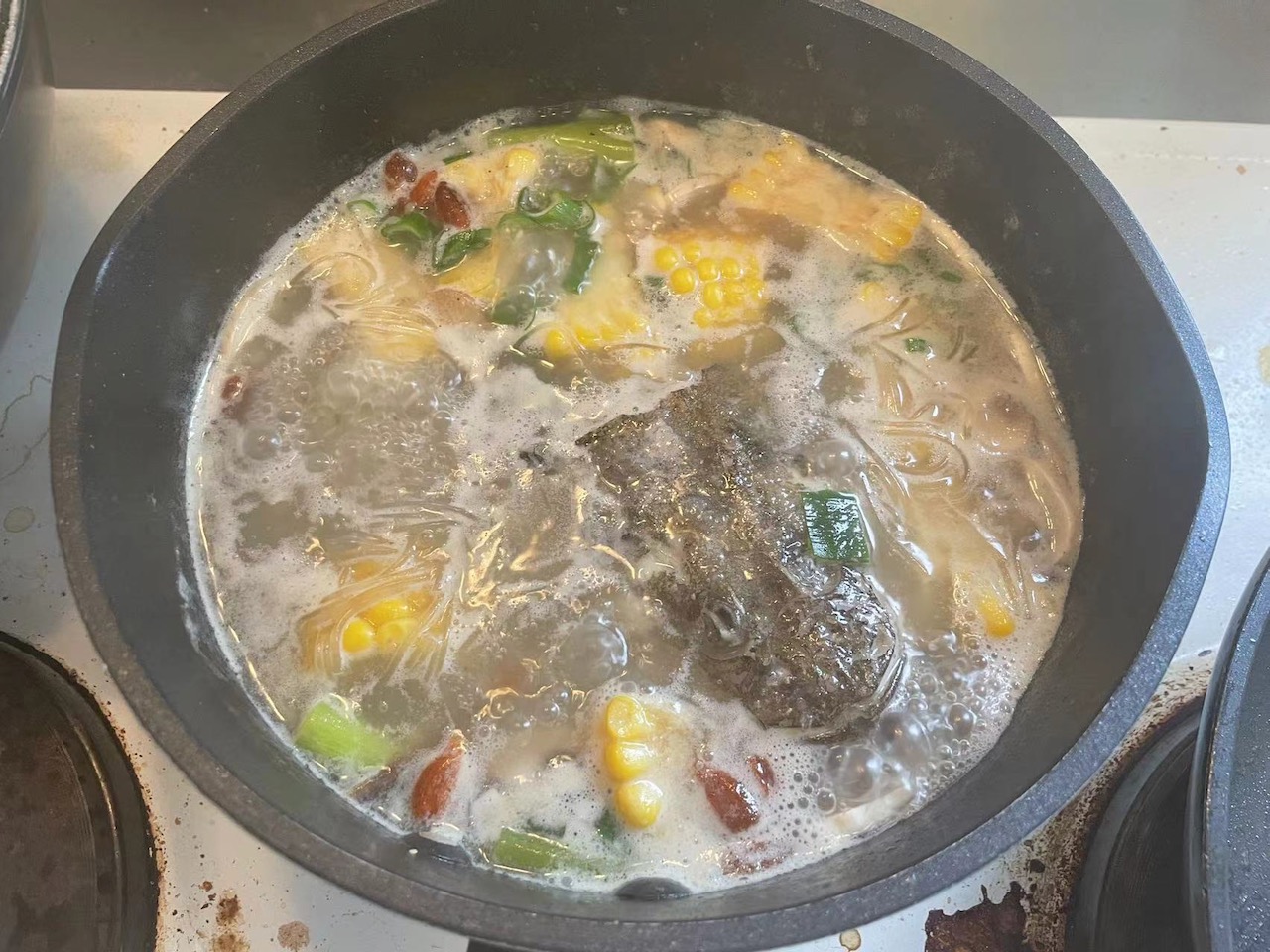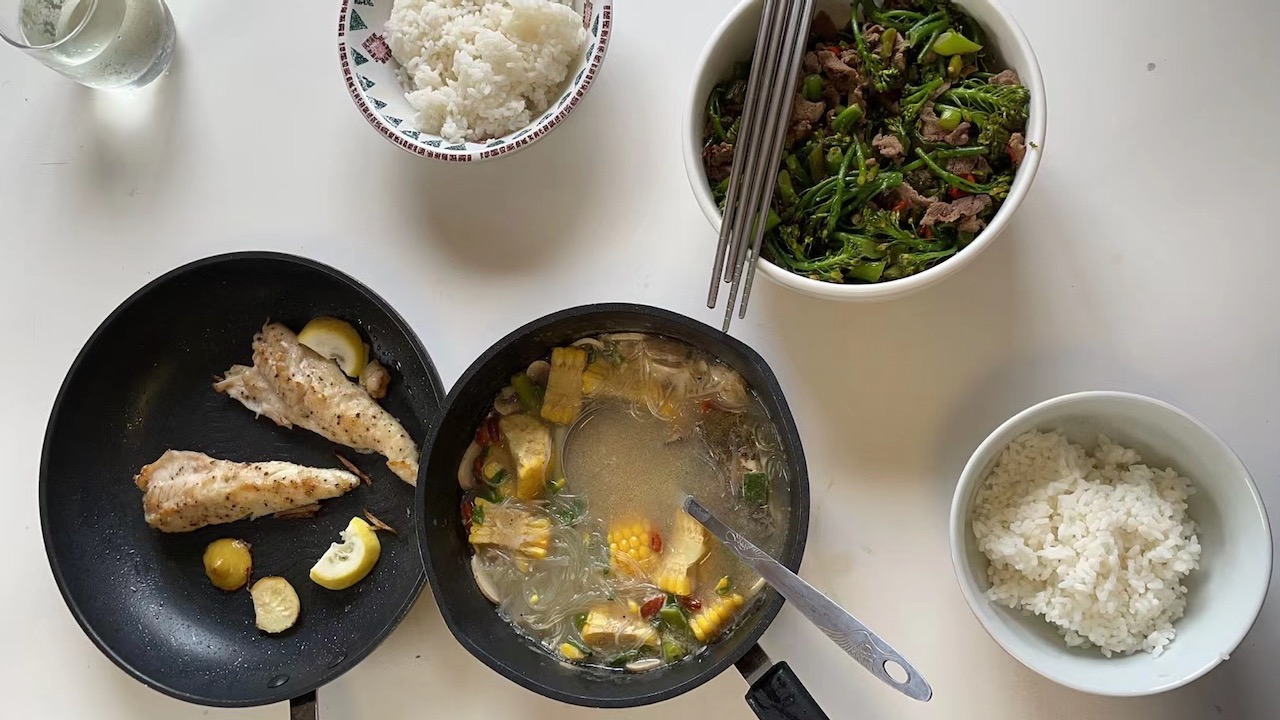 Beard's.