Lake Wallace Smoked Rainbow Trout
Went with Beard for a day trip to Lake Wallace in the Blue Mountains. It was a rainy day but fortunately not too windy.
Fishing
I started spinning with a Celta lure in the brown trout pattern.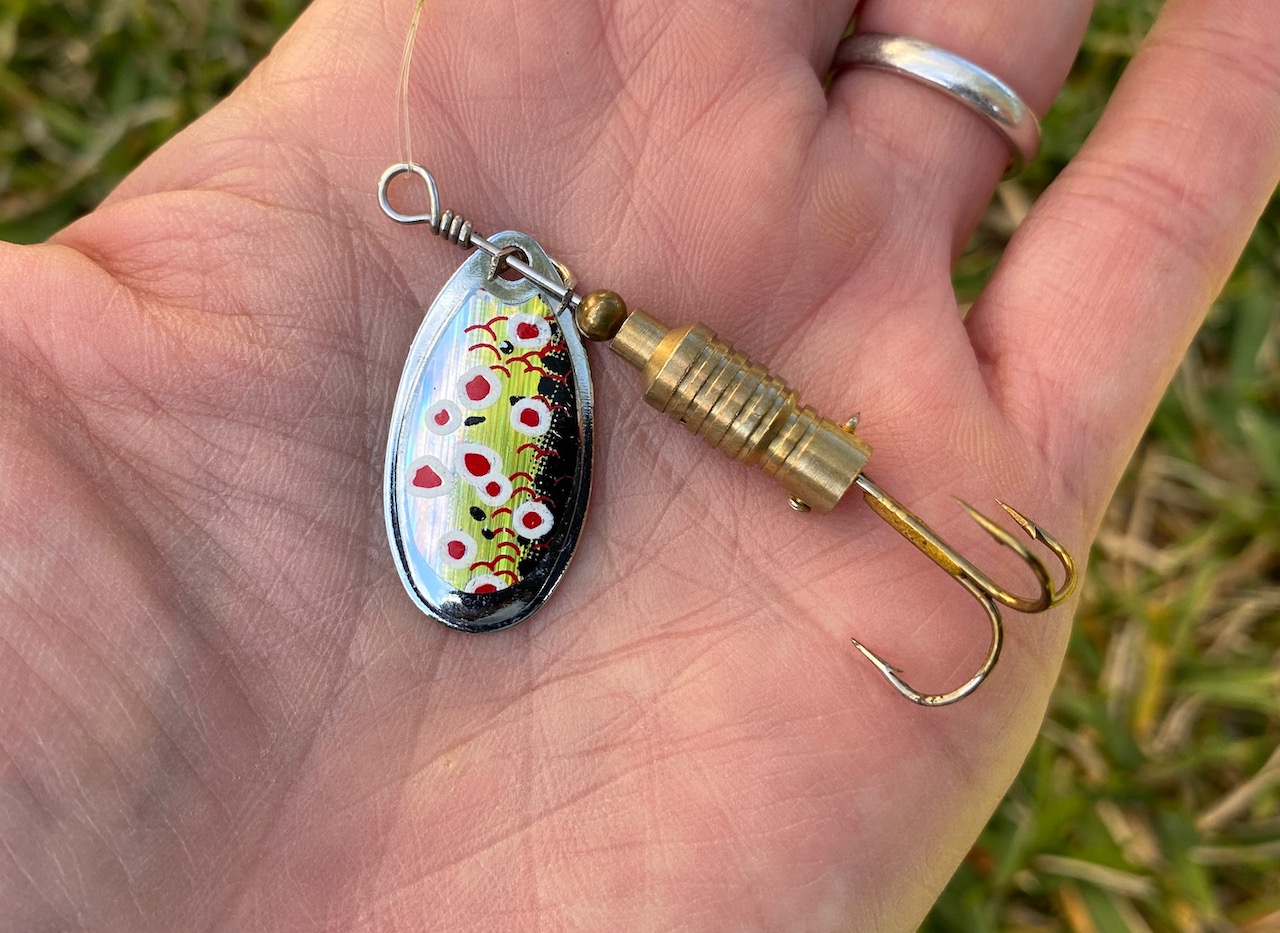 The first rainbow trout took my lure very deep down its mouth (and I left my pliers in the car) so decided to keep it.
The next came on the following cast, and shortly after I caught a third, smaller one which was let go. After 15 minutes of action, the wind changed direction and not much else happened that afternoon.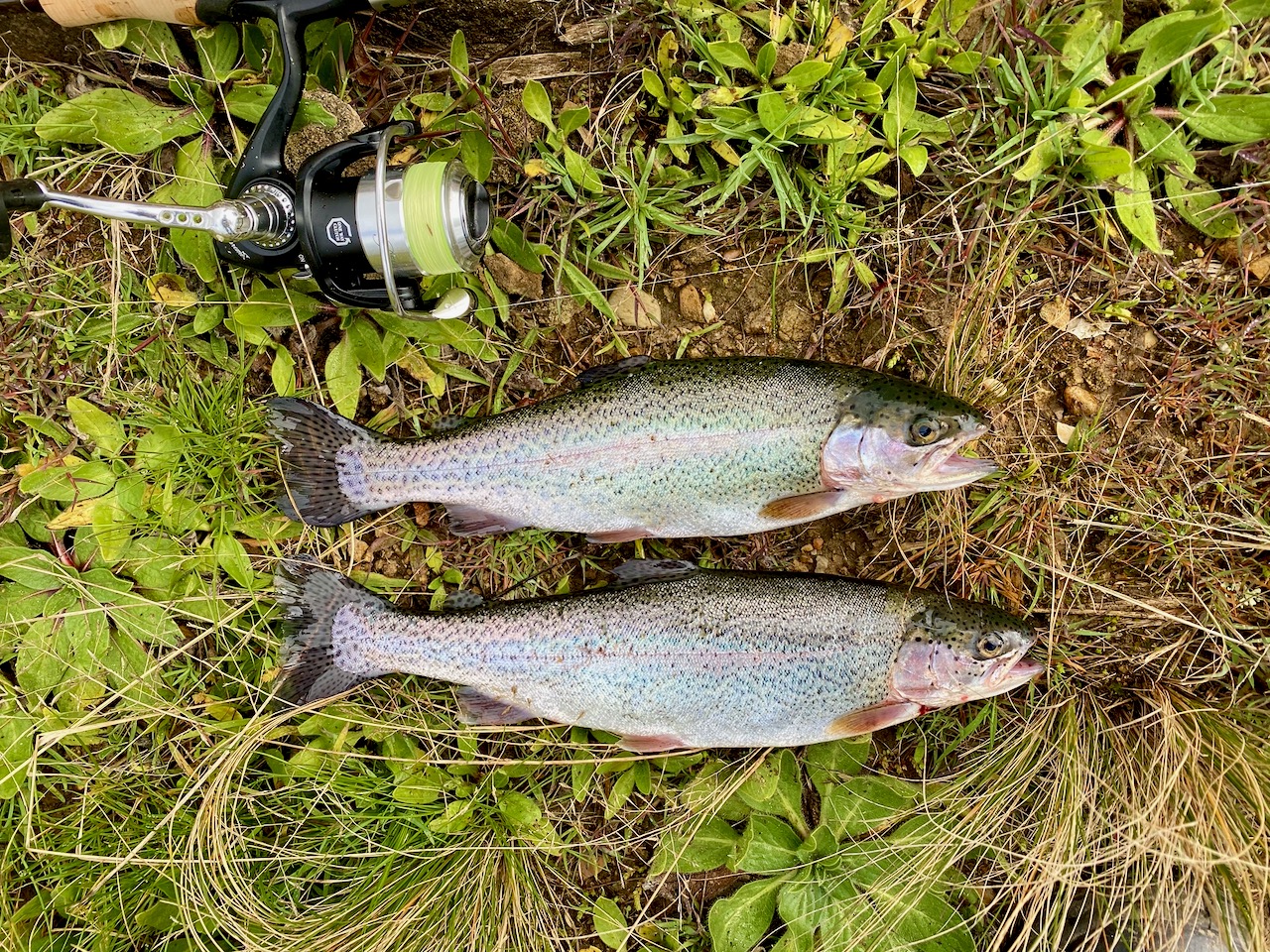 I also had a good chat with an arborist who was locking one of the gates. He, along with other volunteers, were planting trees along the lake shore.
Beard casting near the dam wall.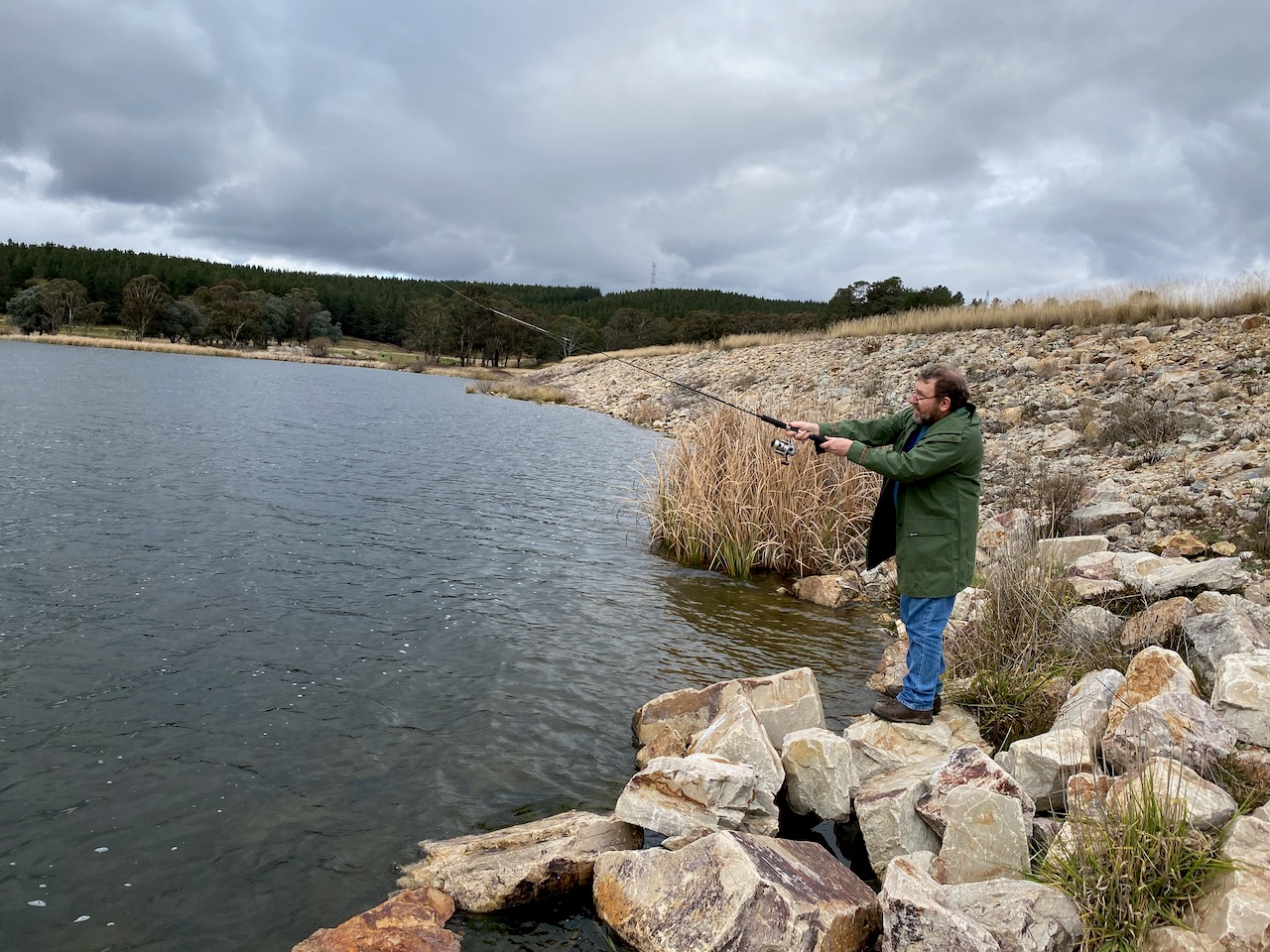 Blue Mountains Bushfire Damage
On the way back, took photos of the bushfire damage from 2019 near Bell.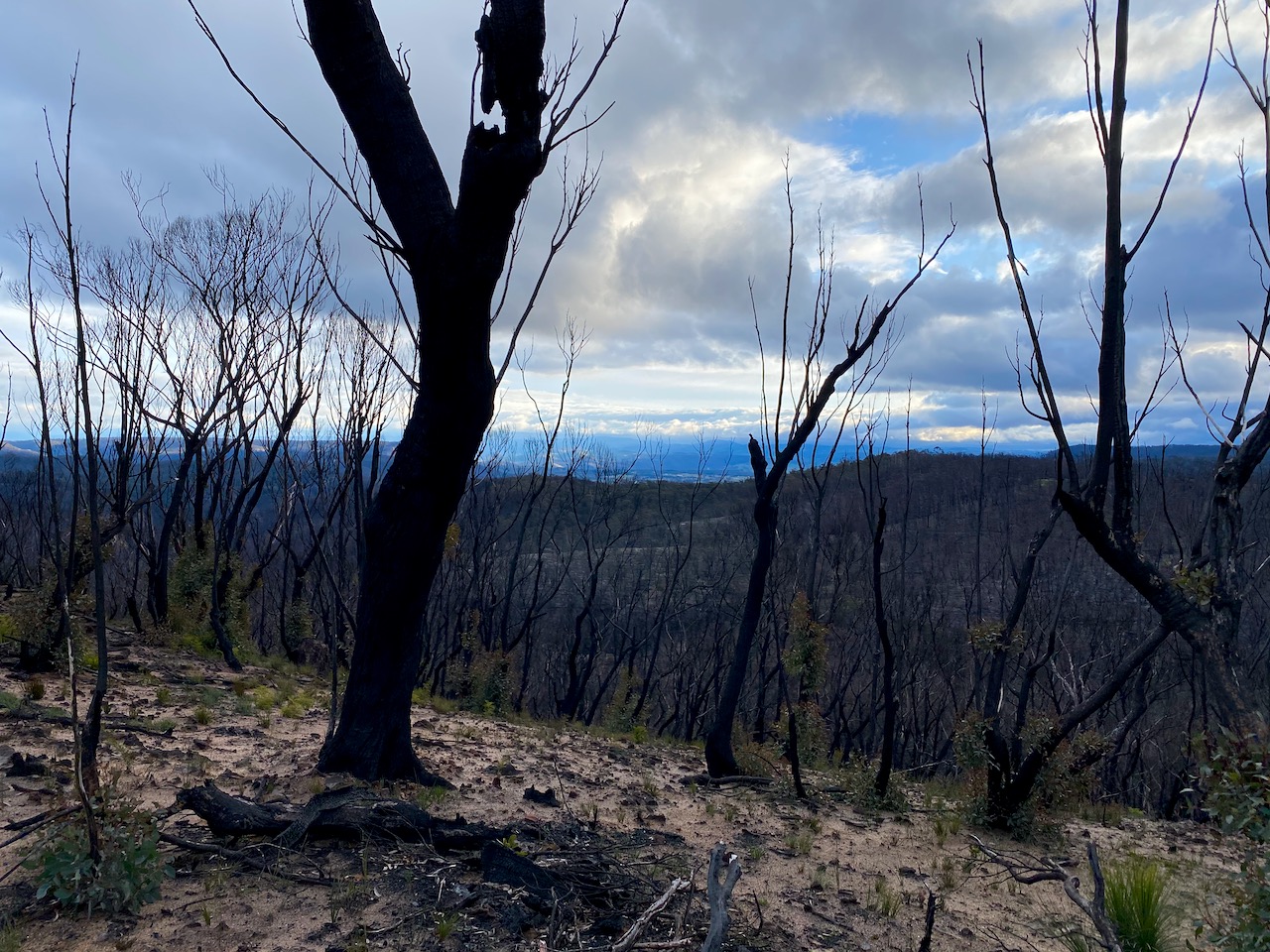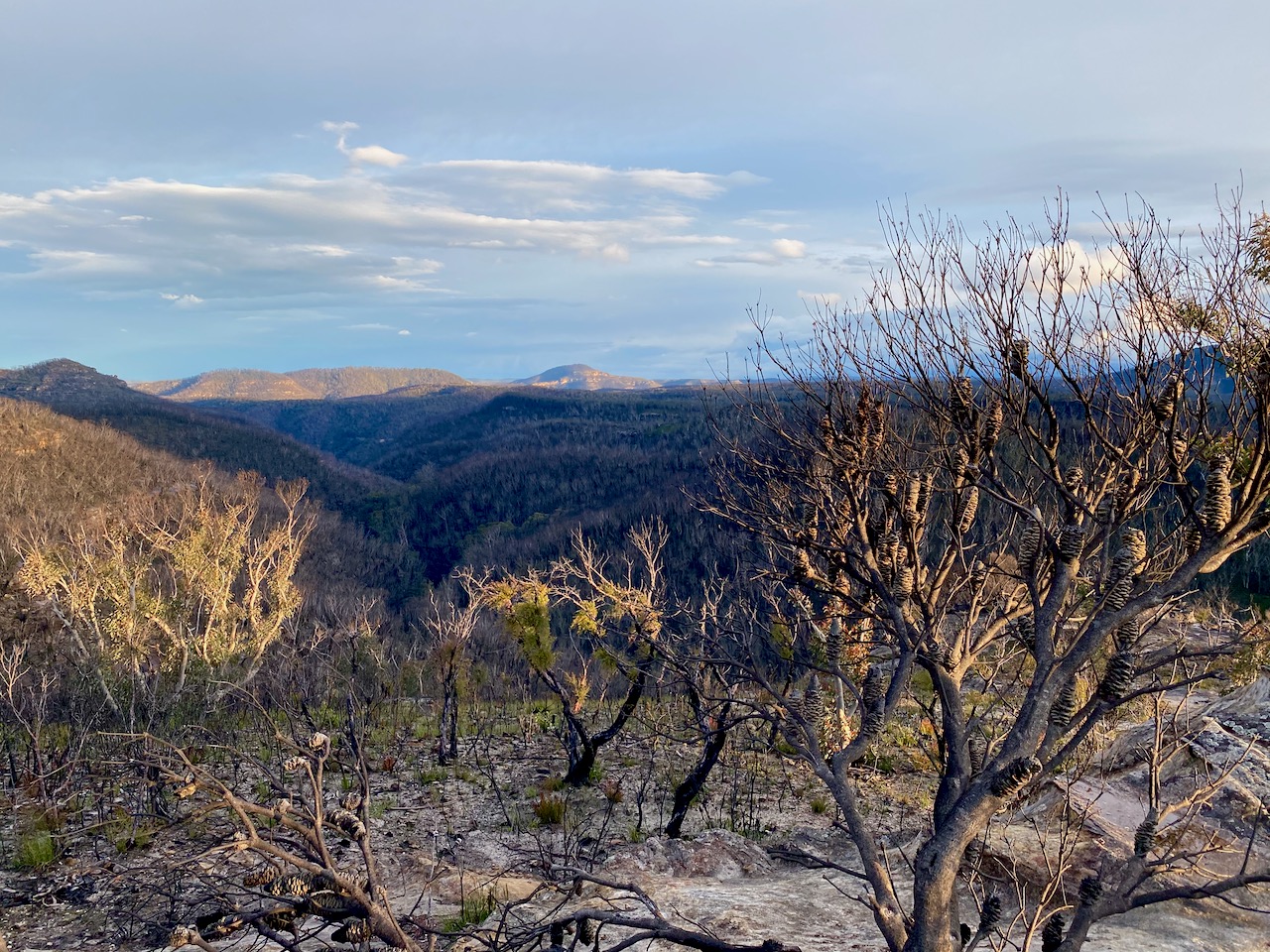 Smoked Rainbow Trout
It was only the next day, while preparing the fish, that I noticed both were tagged (sometimes, I'm not very observant). These were reported to the Department of Primary Industries Tagging Program. One was 30cm and the other 31cm.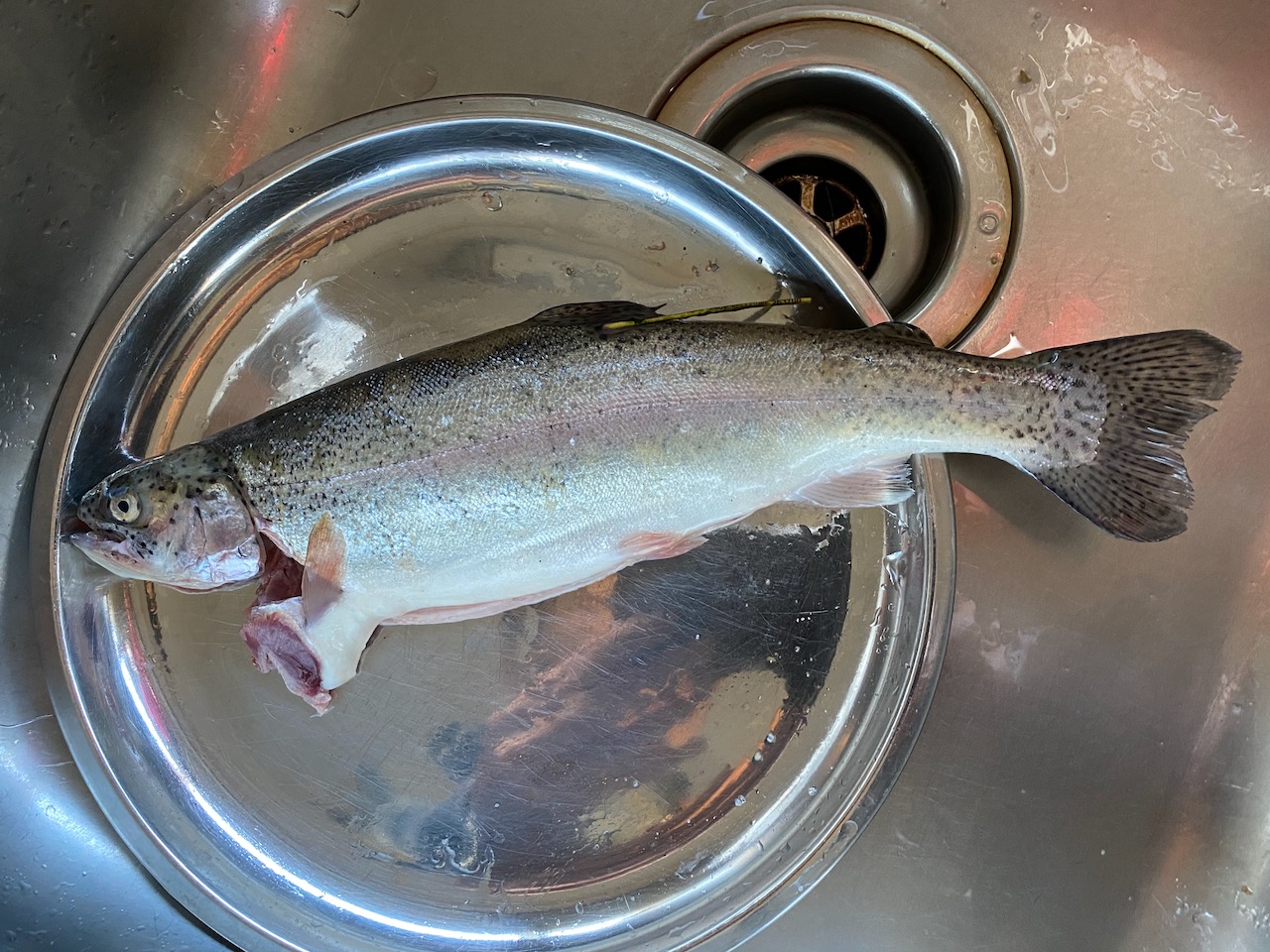 Dried the fish and covered them with salt, including the cavity. On the bottom of a foil-lined wok I added: 1/2 cup rice, 5 tablespoons of tea and 6 bay leaves.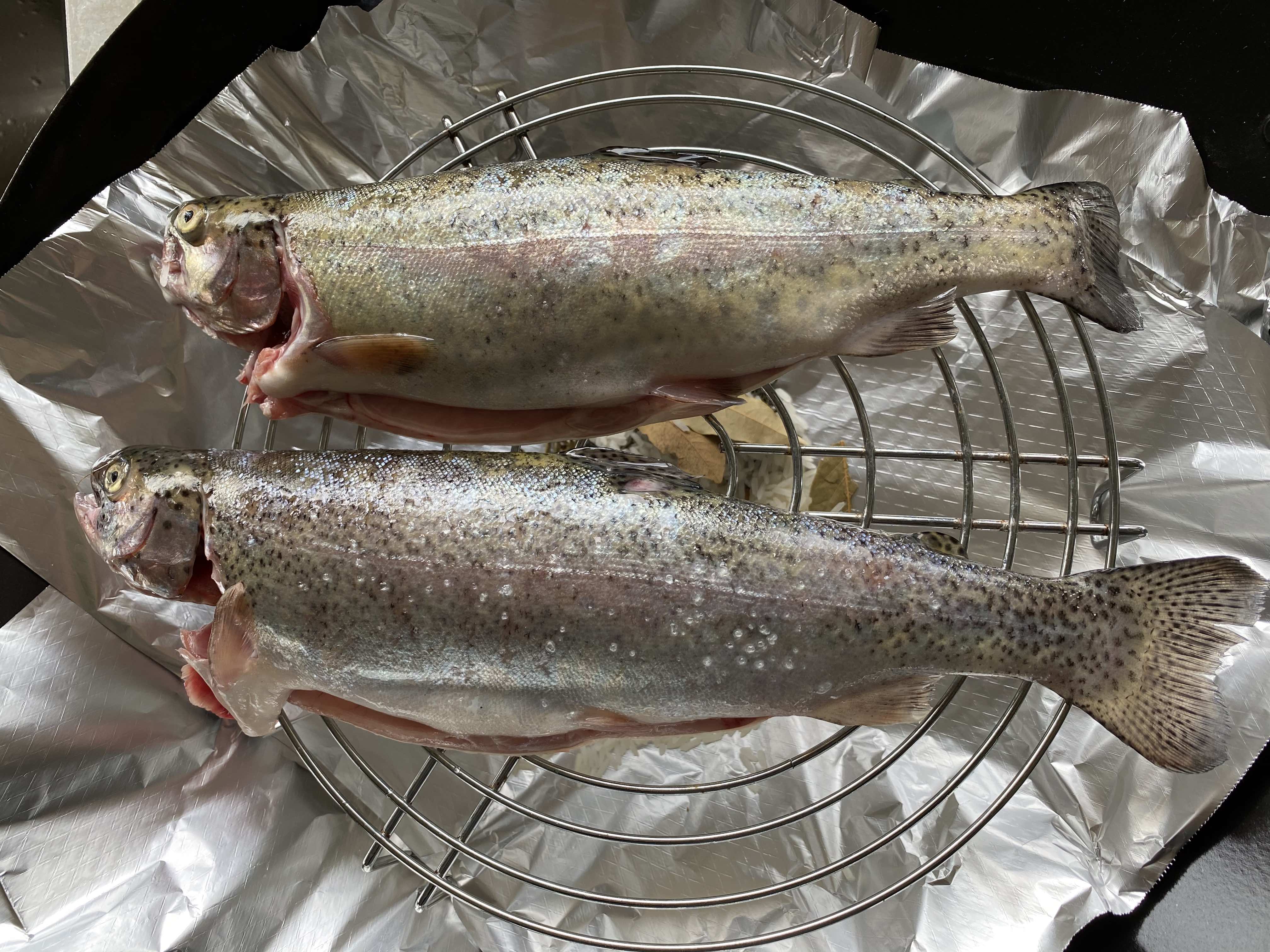 The fish was hot smoked for 30 minutes, turning it over once as it was a very windy day and it wasn't cooking evenly. Don't use your good wok as it will be ruined. We have an old one dedicated to this.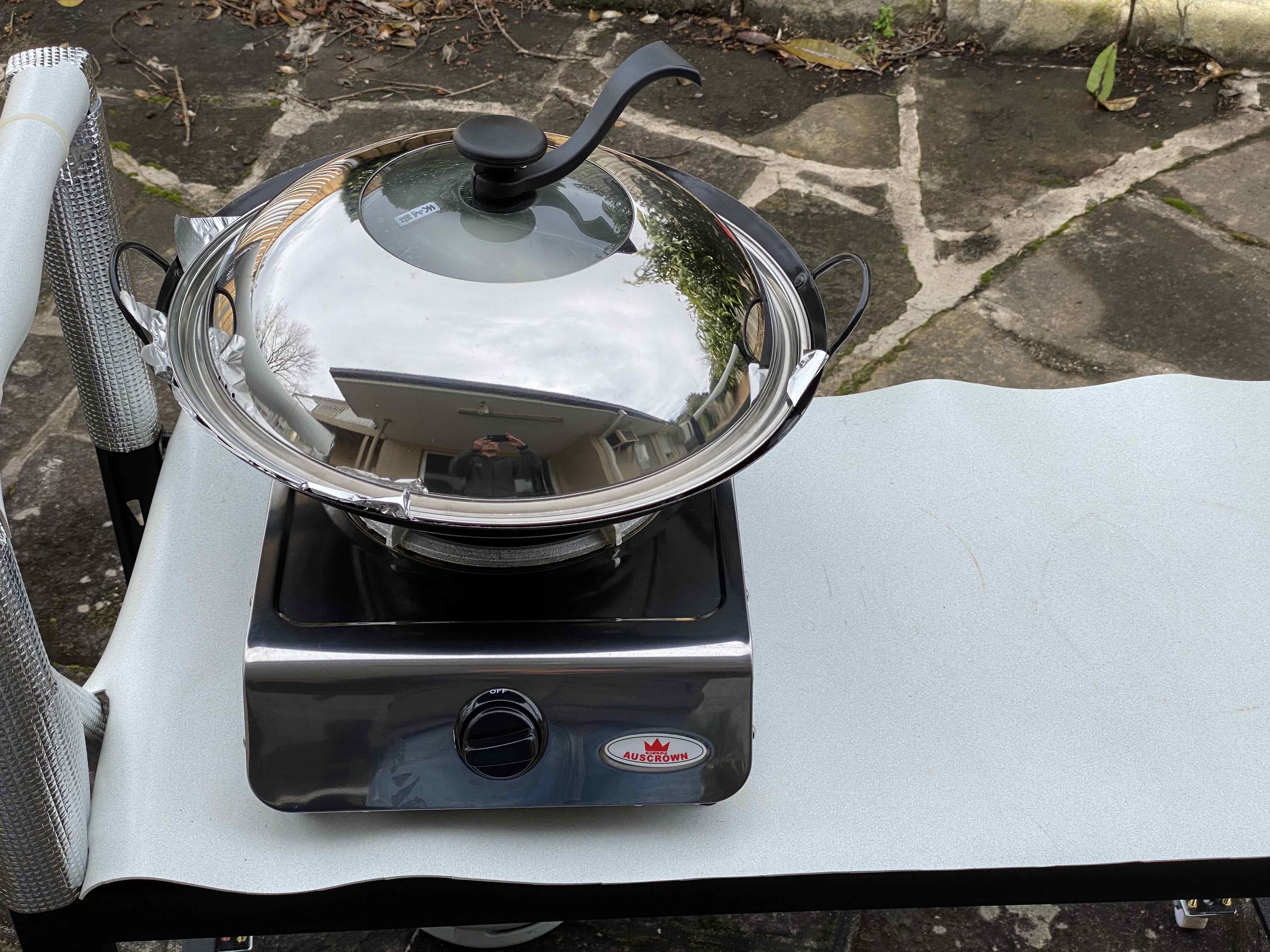 Very tasty!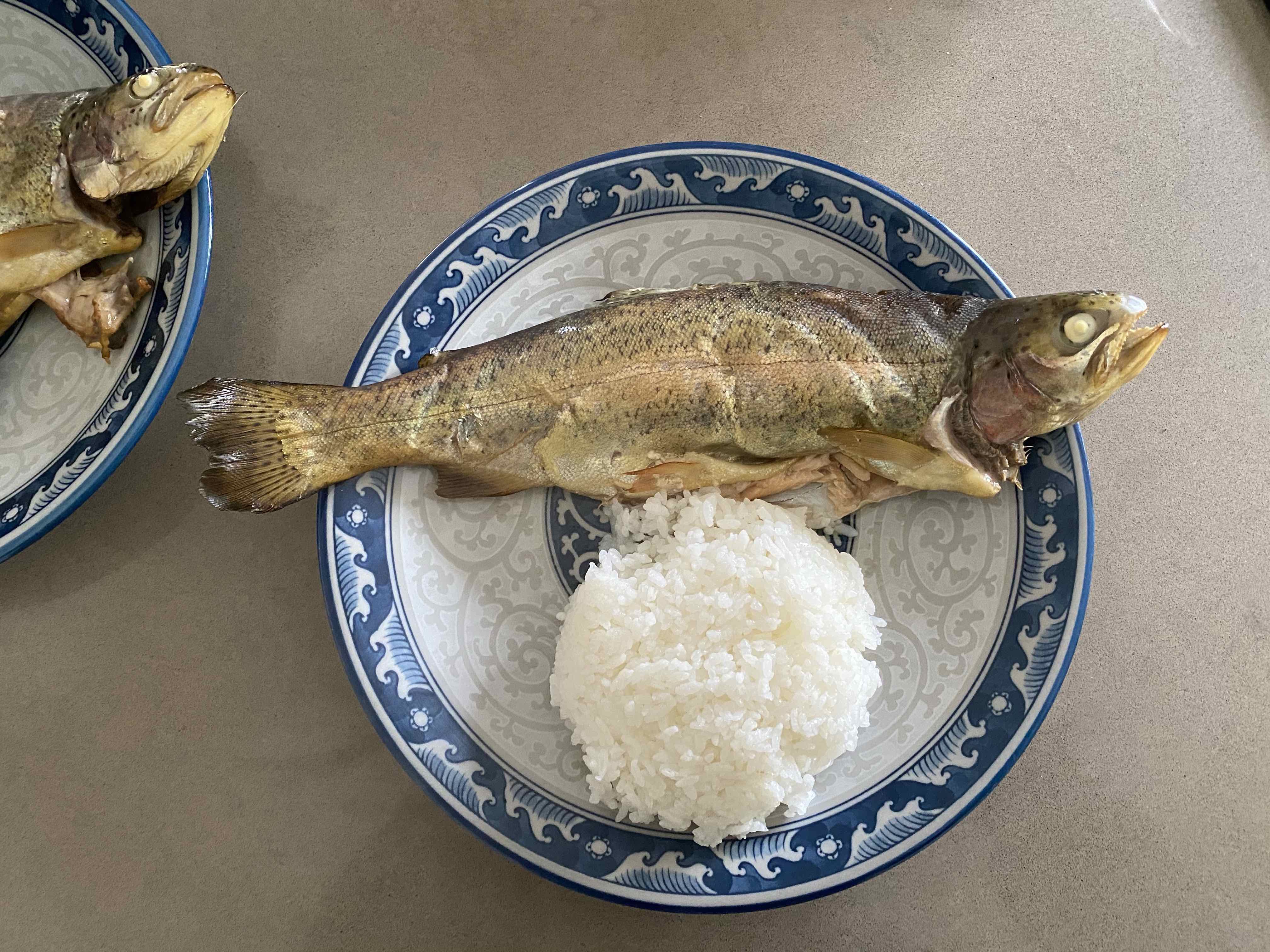 Postscript
27/8/2020 Doing the right thing had its rewards. Fisheries sent me a couple of custom lures in return for reporting the tagged fish.