Went for a drive to Lightning Ridge in the central north of NSW. It is an opal mining town and the major source of the rare black opal.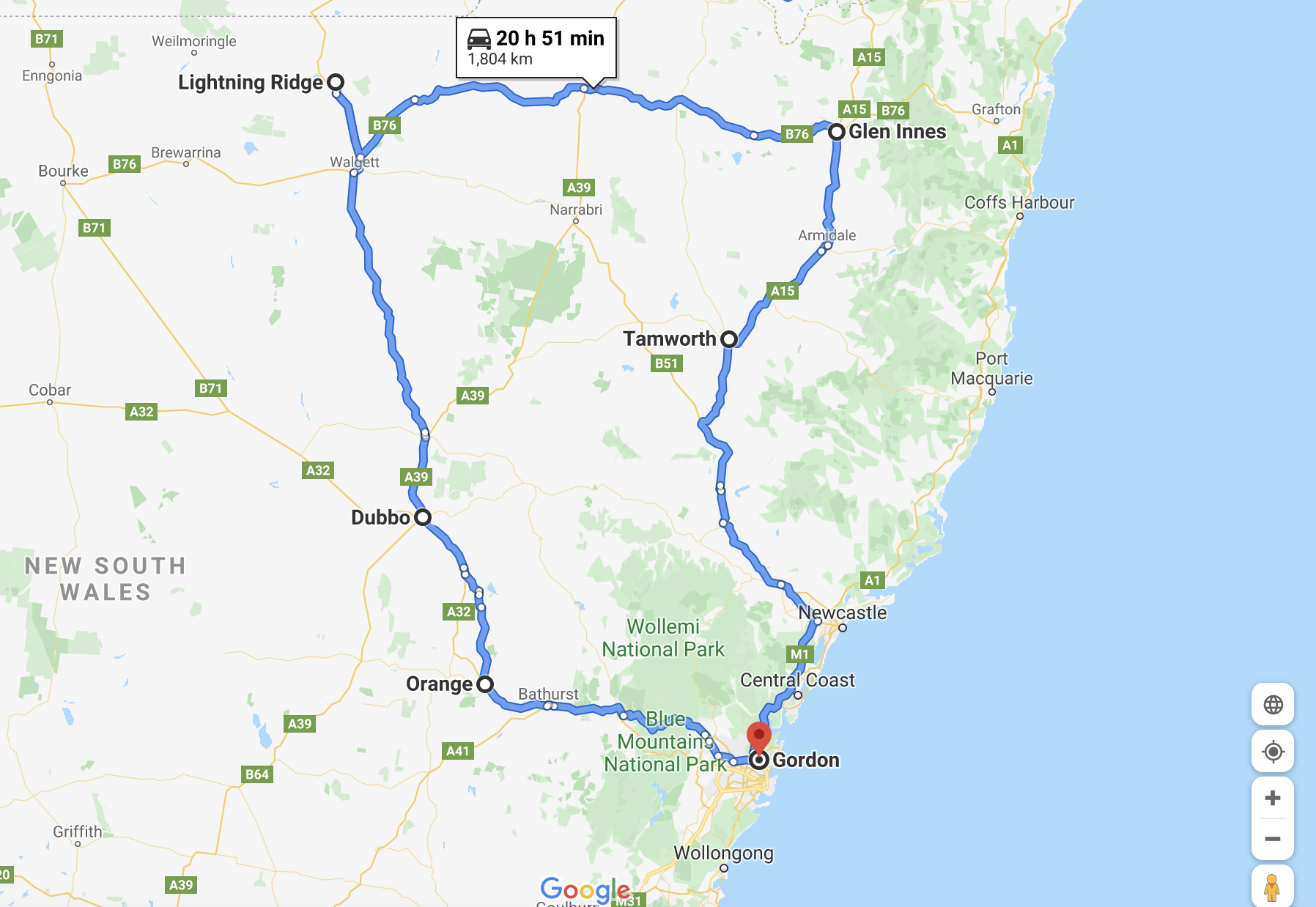 Day 1 Gordon to Dubbo
Rather uneventful, drove through the Blue Mountains to Dubbo.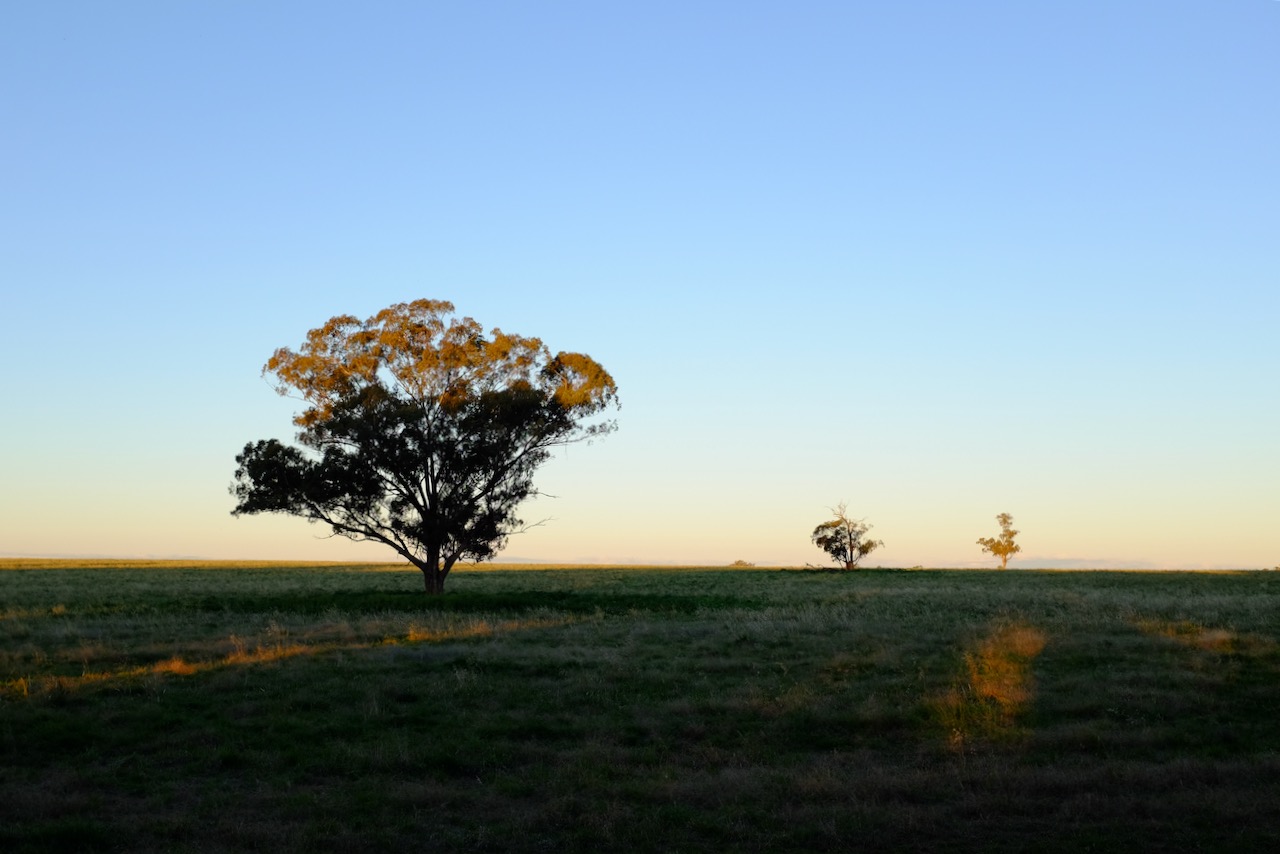 Day 2 Dubbo to Lightning Ridge
Funny sculptures at Gulargambone.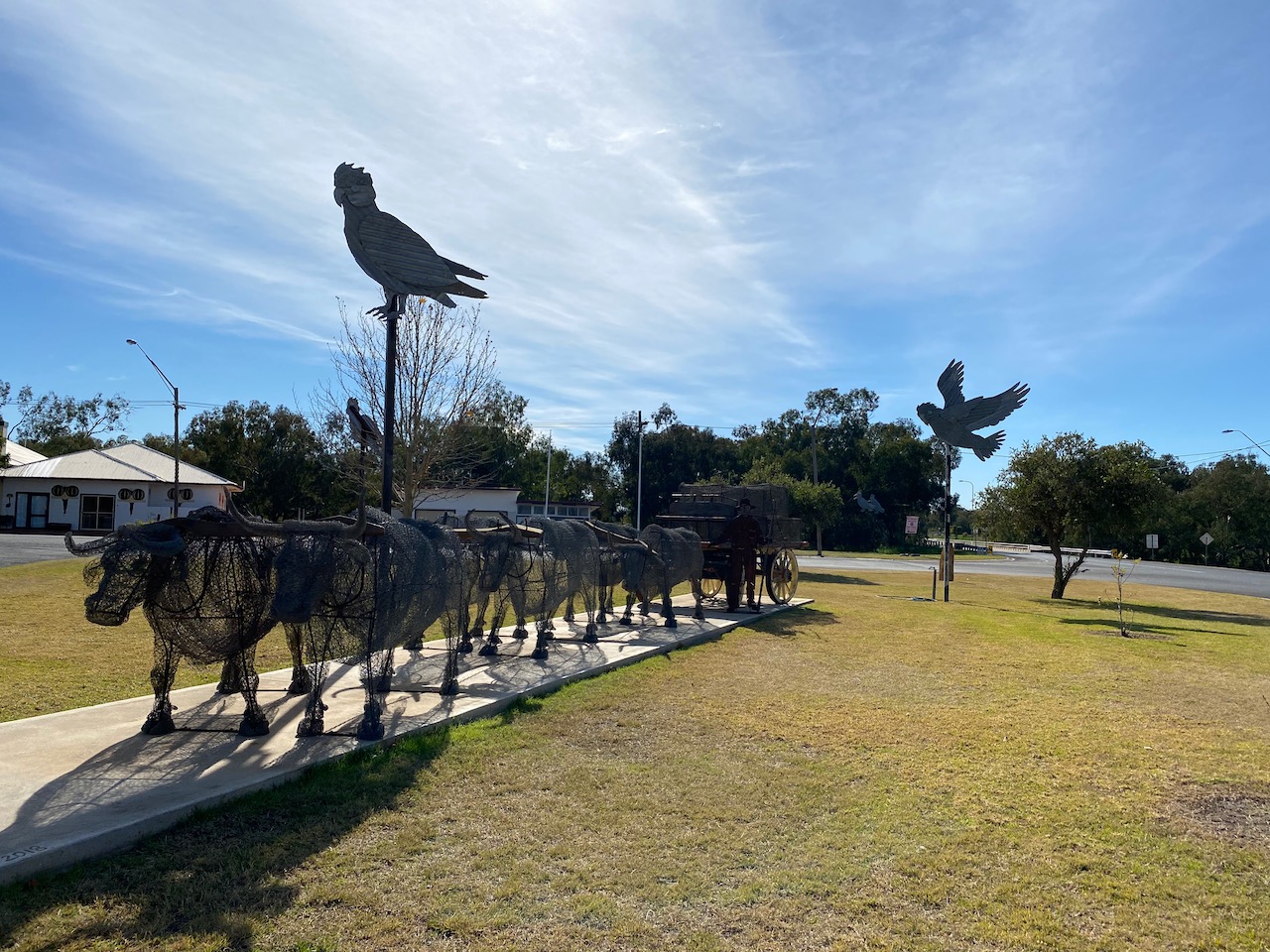 Had lunch in Walgatt.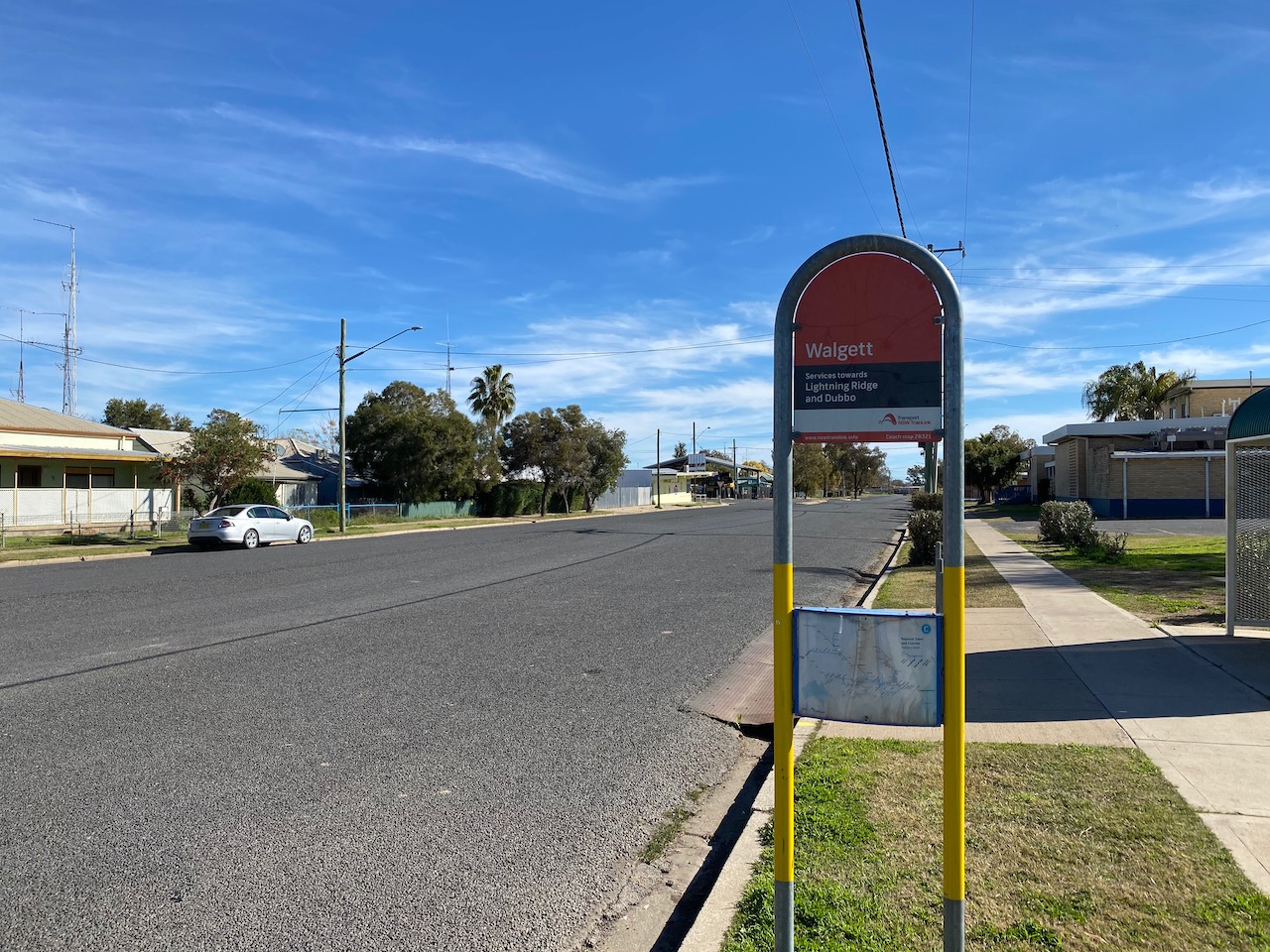 Finally made it to Lightning Ridge.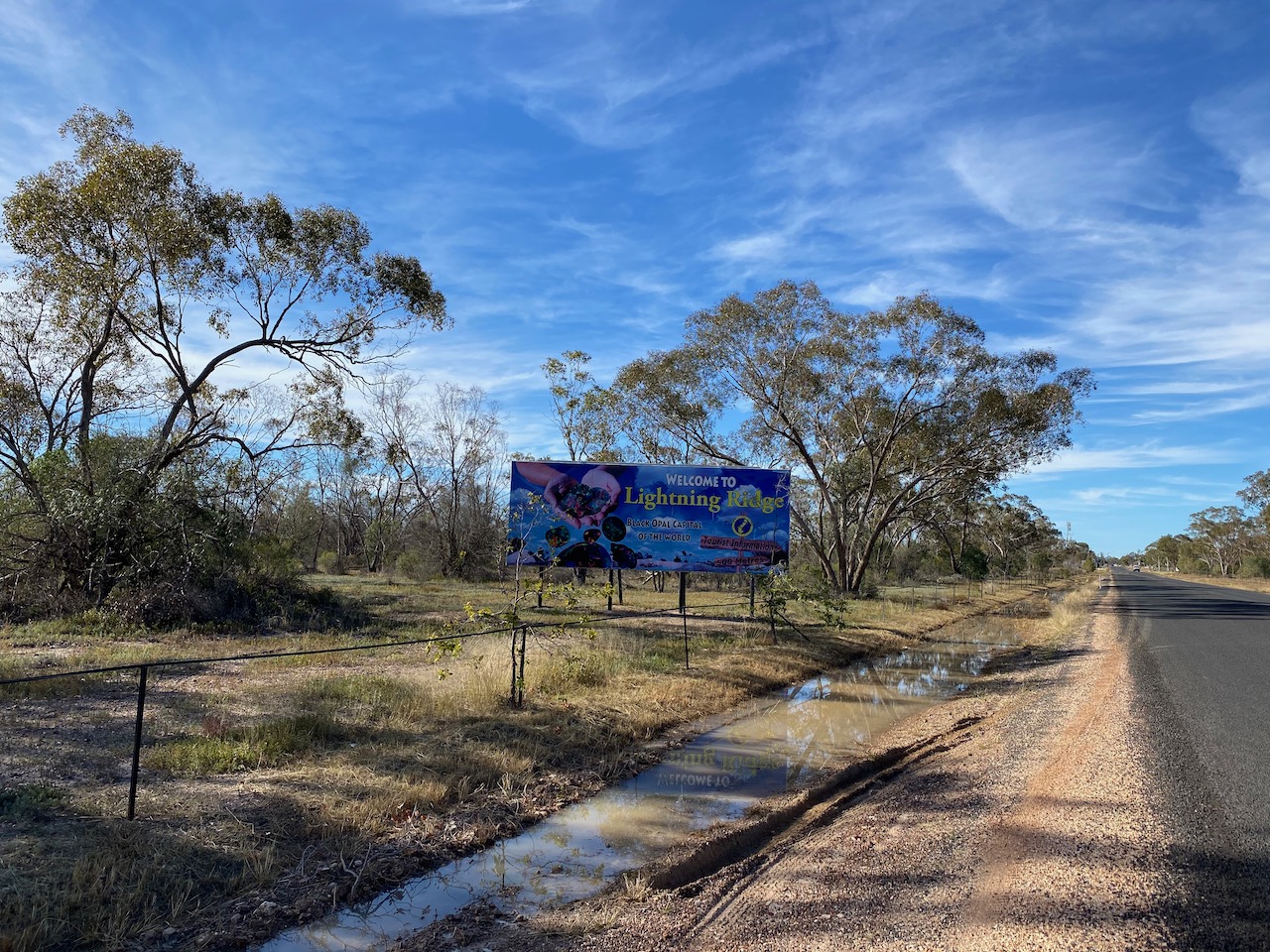 We stayed at the Lightning Ridge Outback Resort.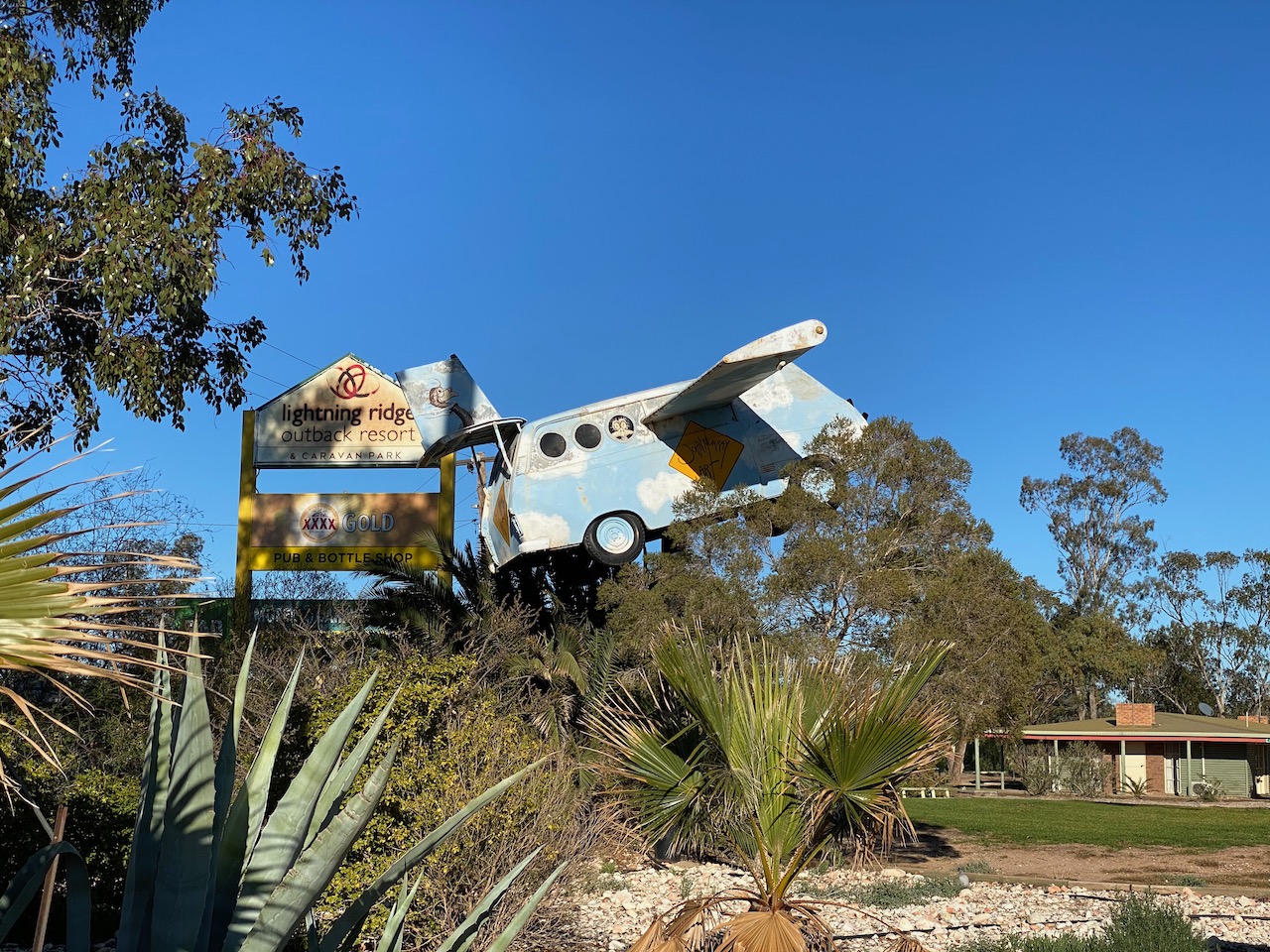 COVID-19 social distancing was being enforced at the Artesian Bore Baths. Water comes from the Great Artesian Basin, about 1km underground.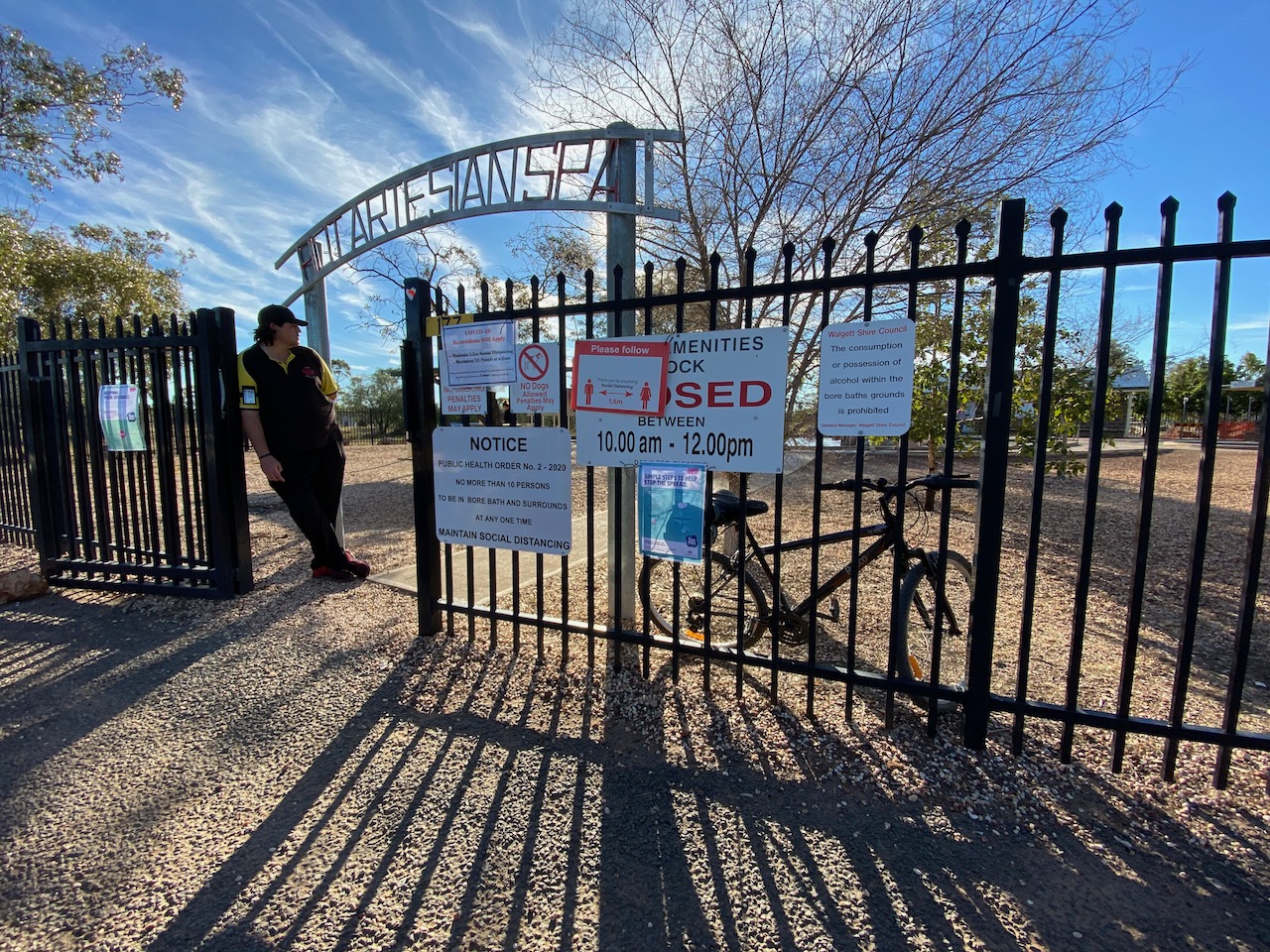 Great to soak in the baths after 1000 km of driving.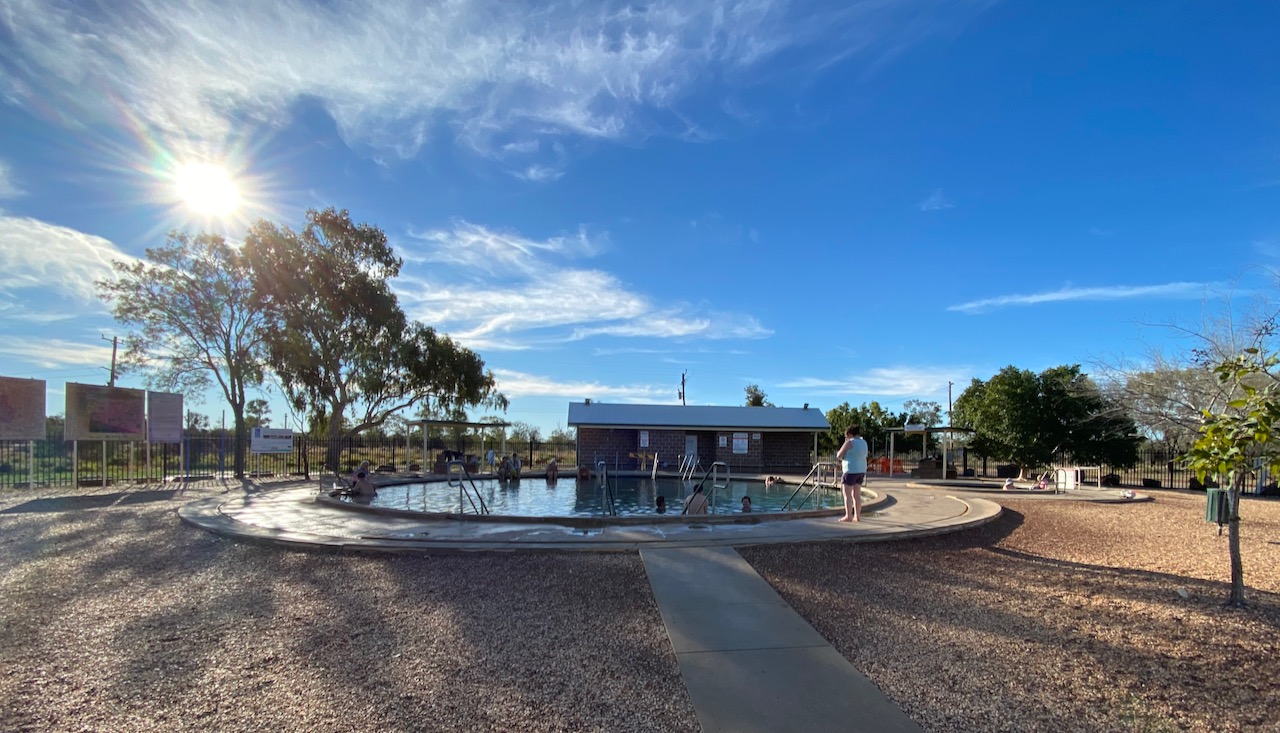 Nettleton's First Shaft Lookout.
This is the site of the first opal mine in Lightning Ridge made by Charlie Nettleton in 1903.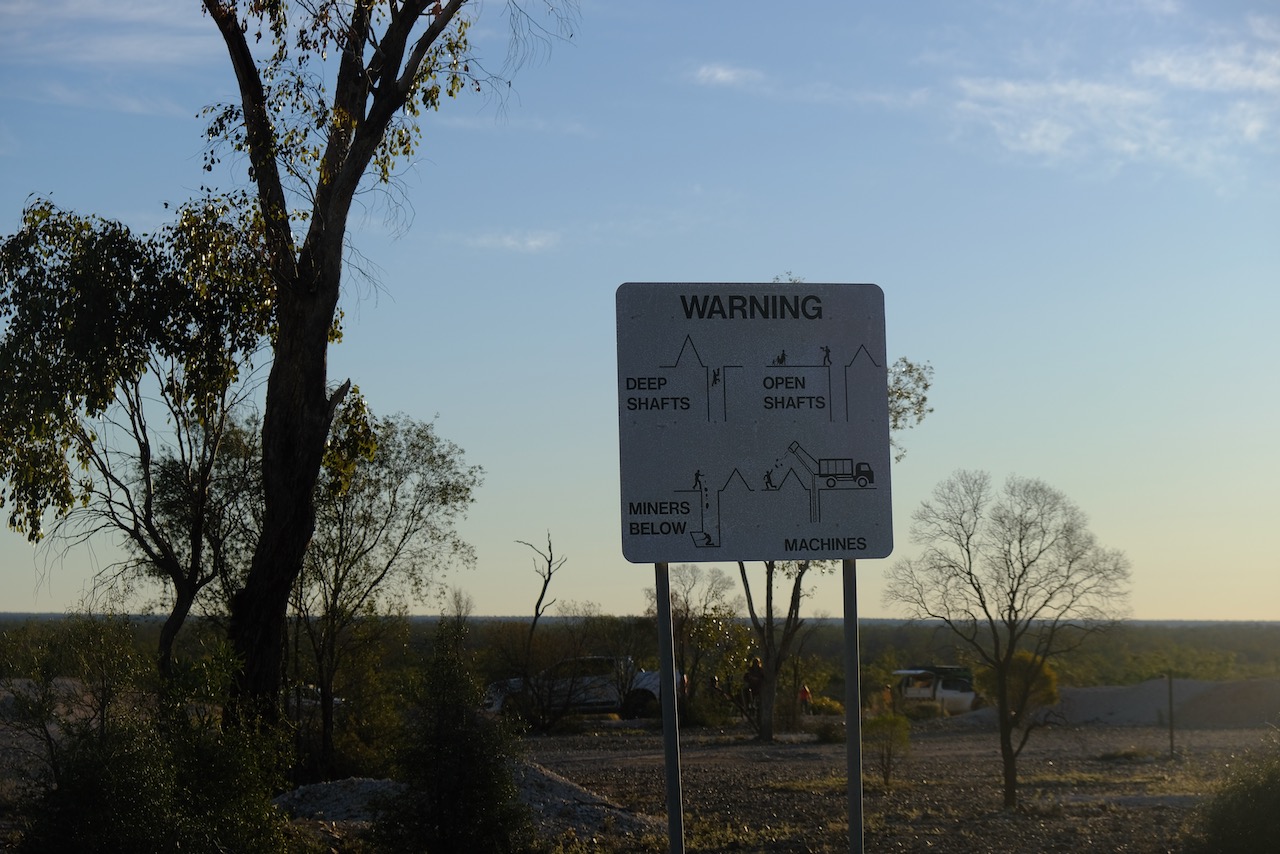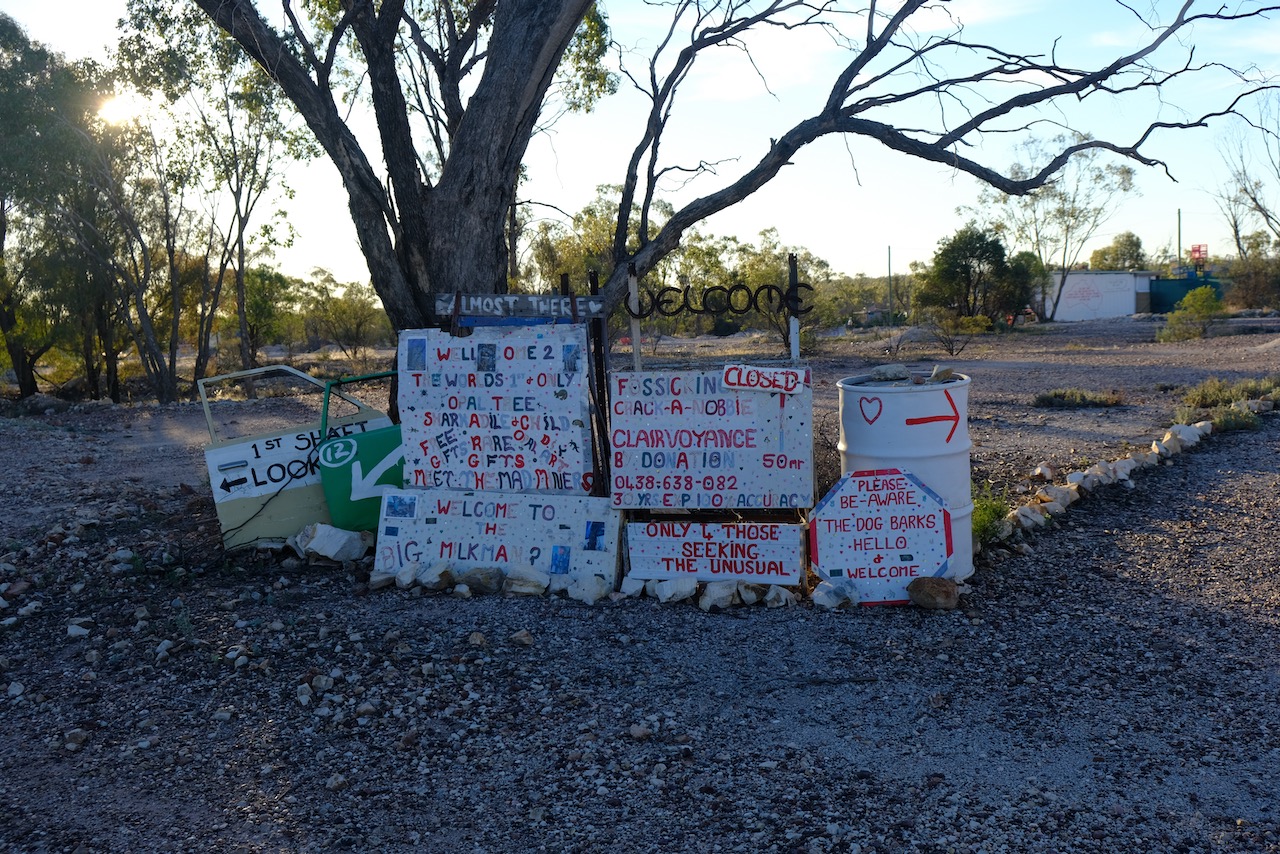 Beer can house. Quite a few were consumed to get the inspiration.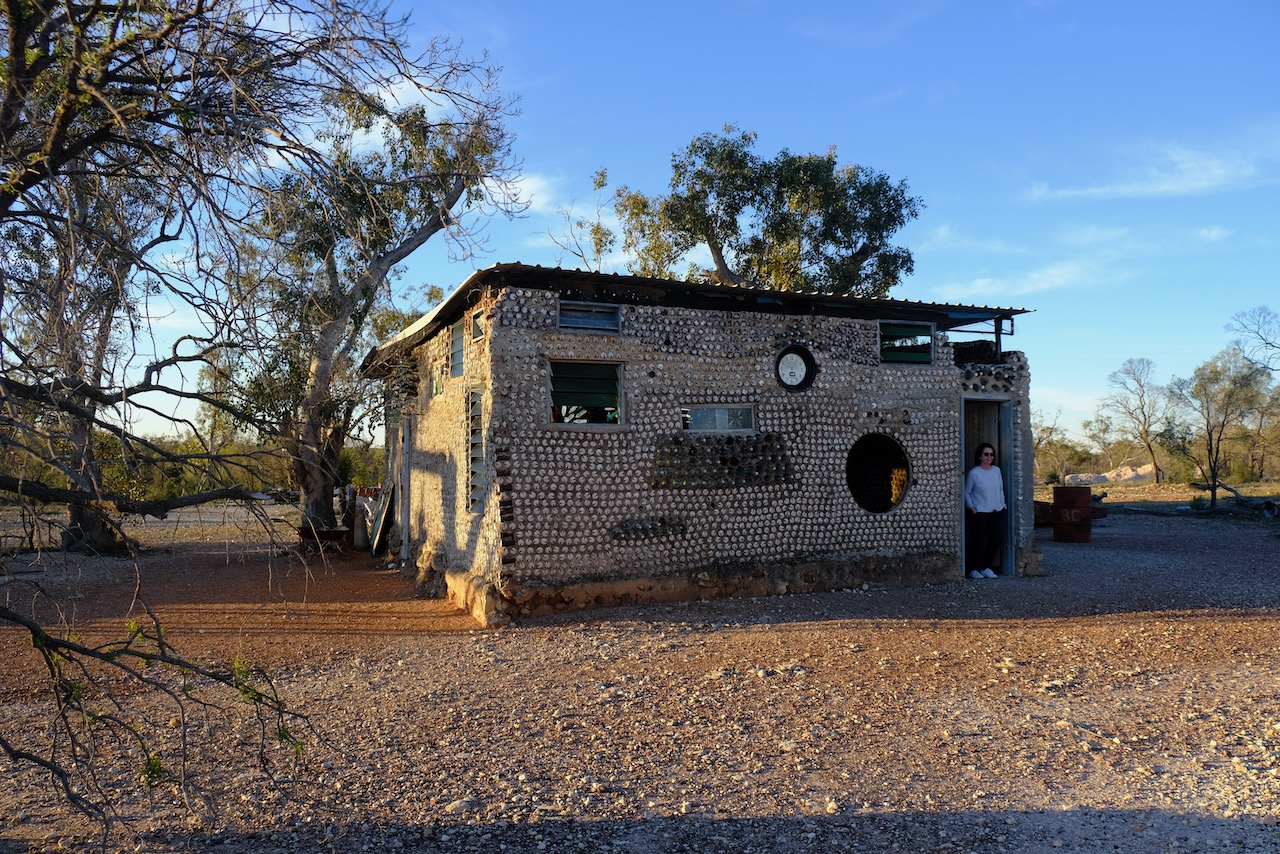 Keen miner.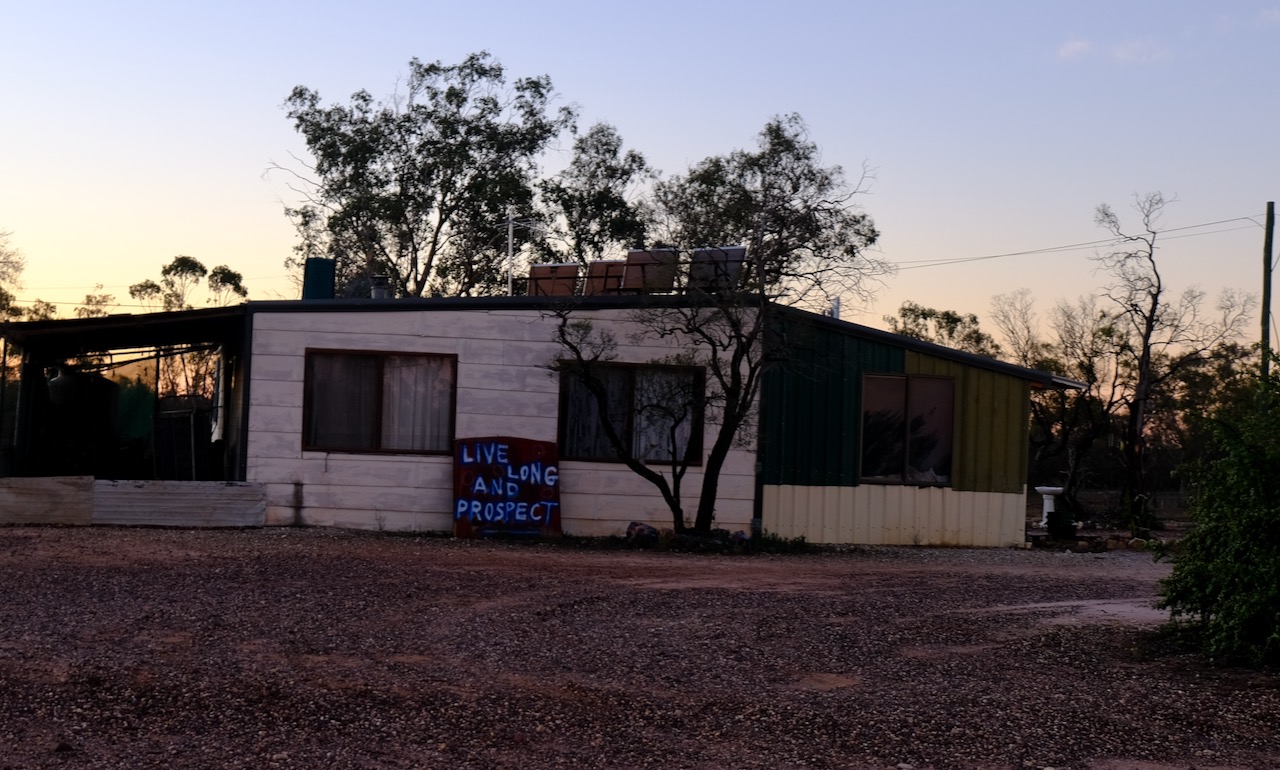 Sunset at Nettleton's First Shaft Lookout.
A good view from the lookout.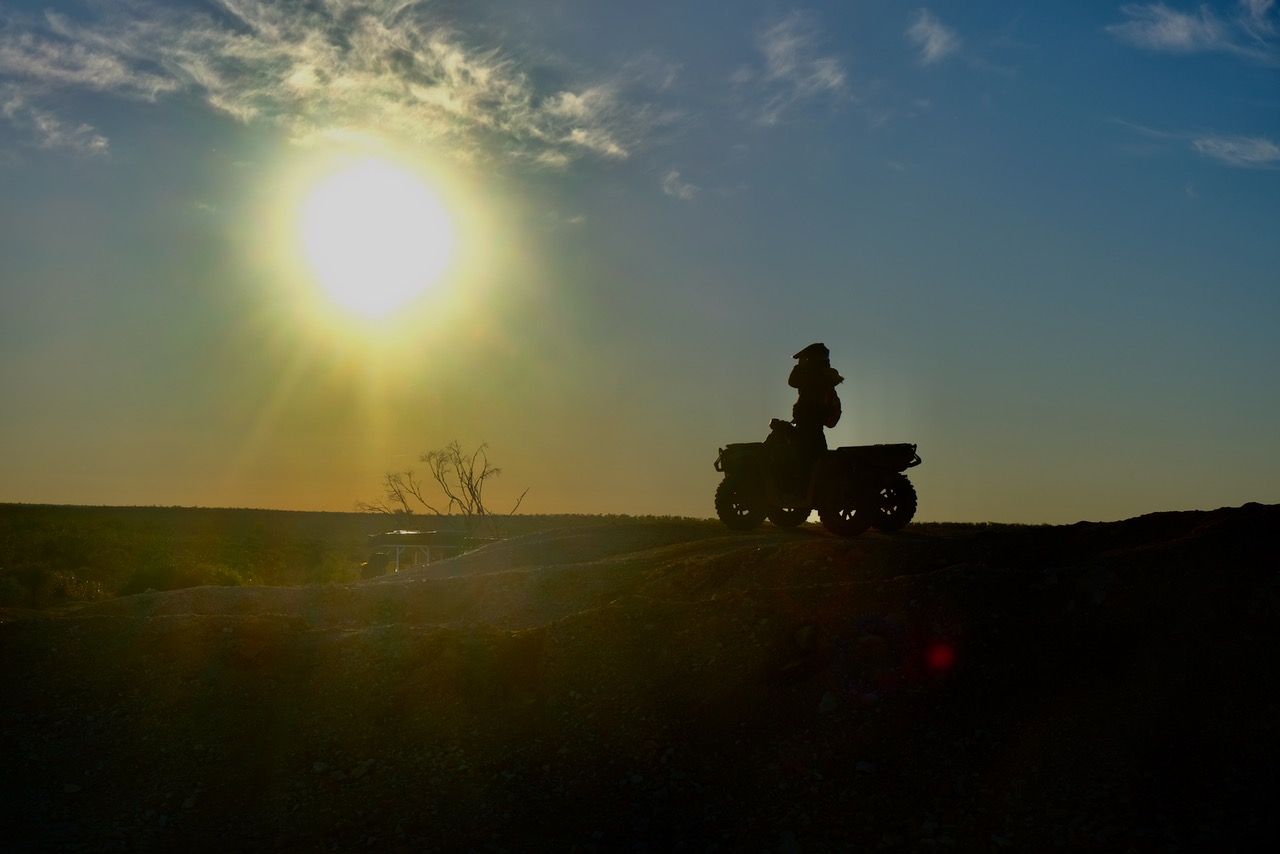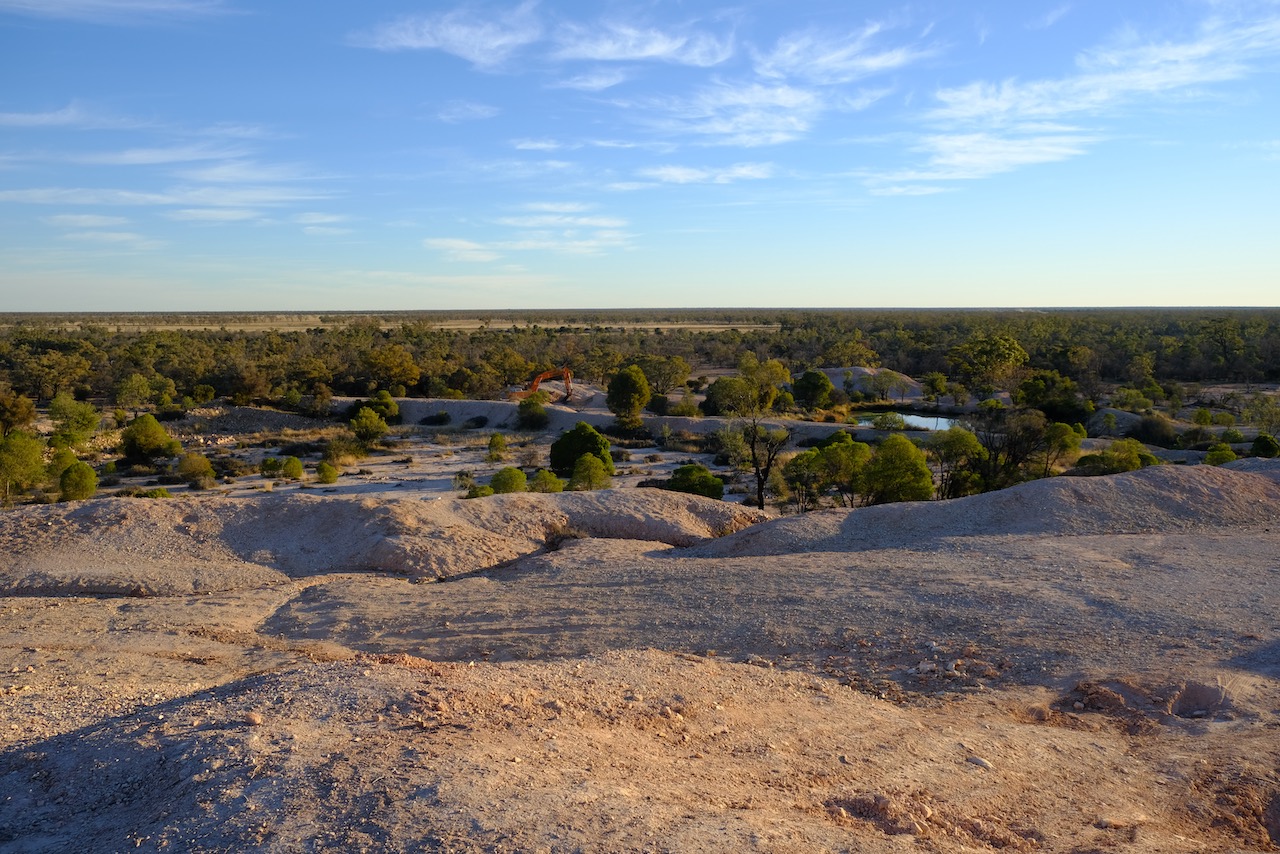 Stone labyrinth.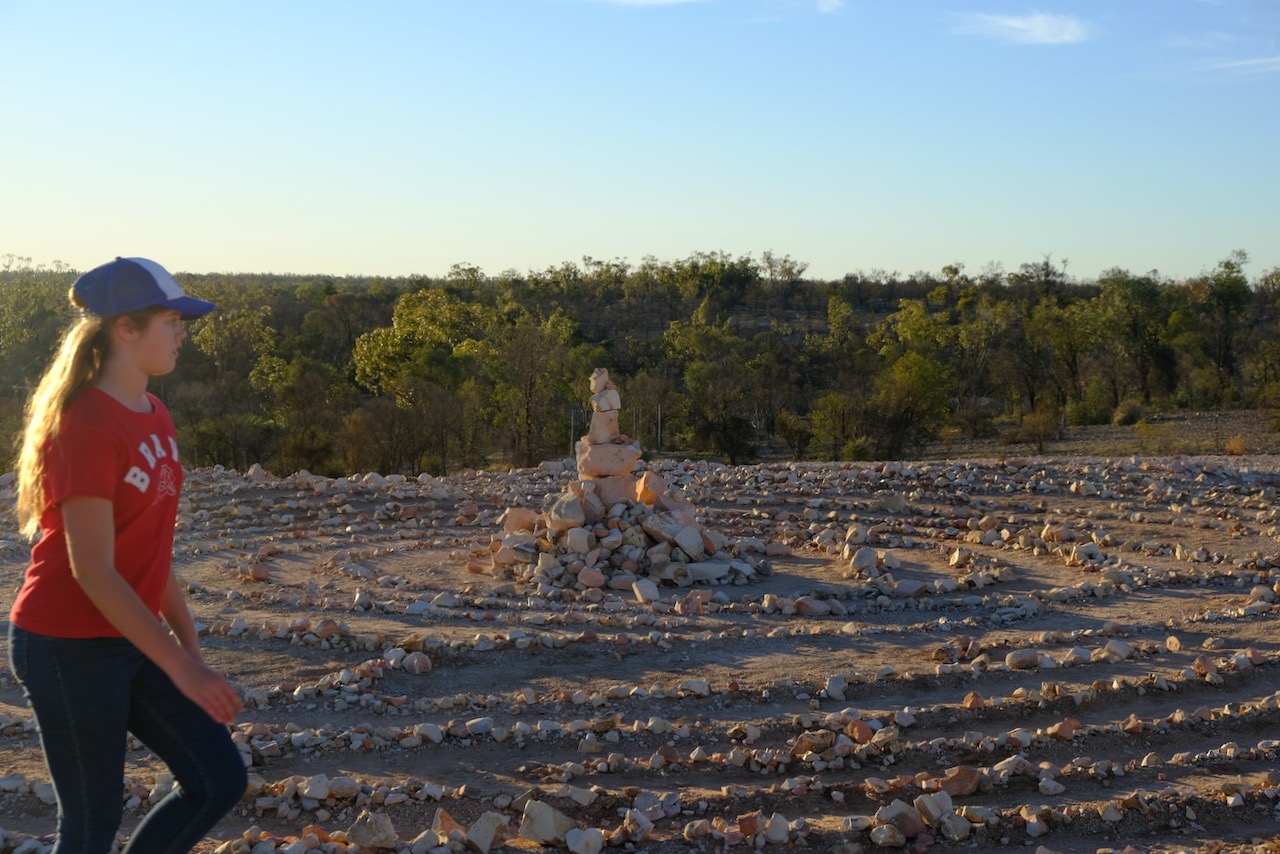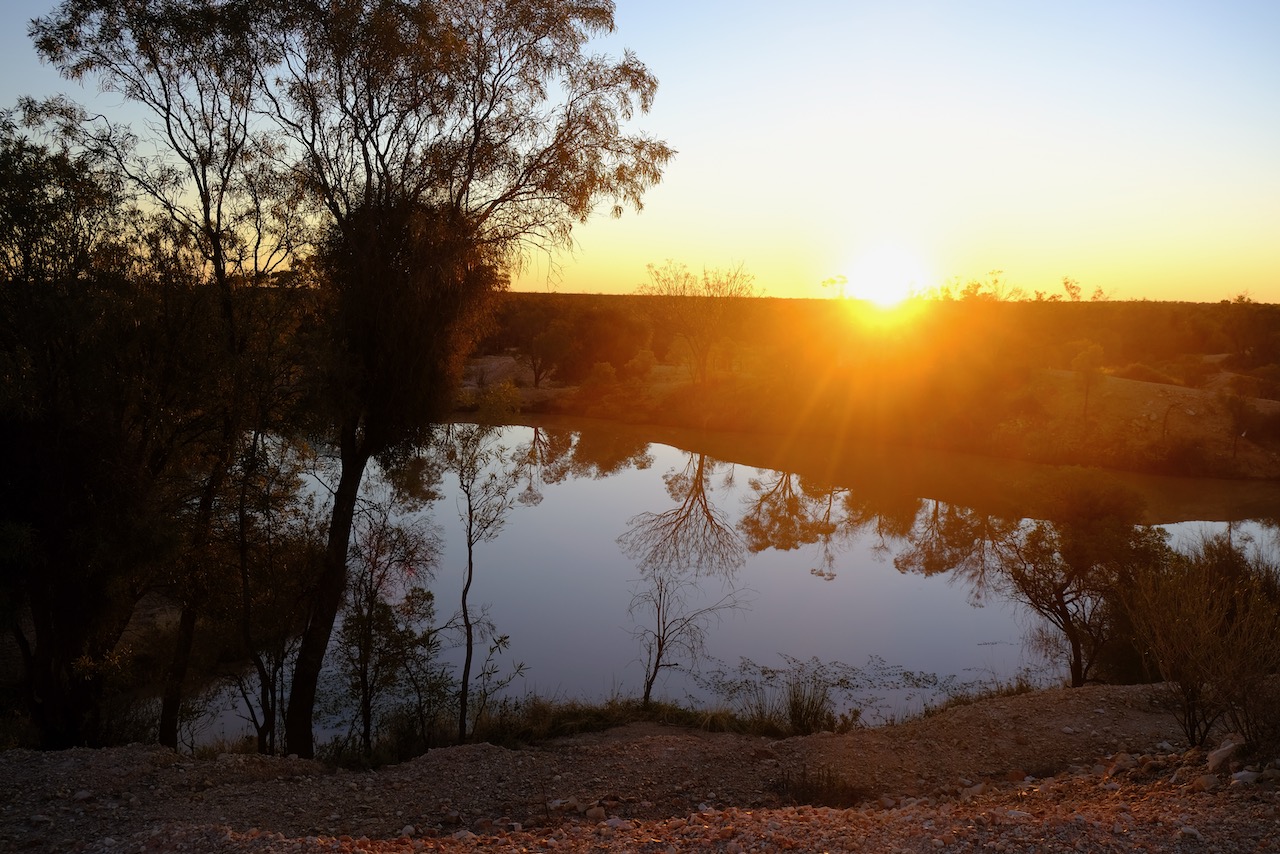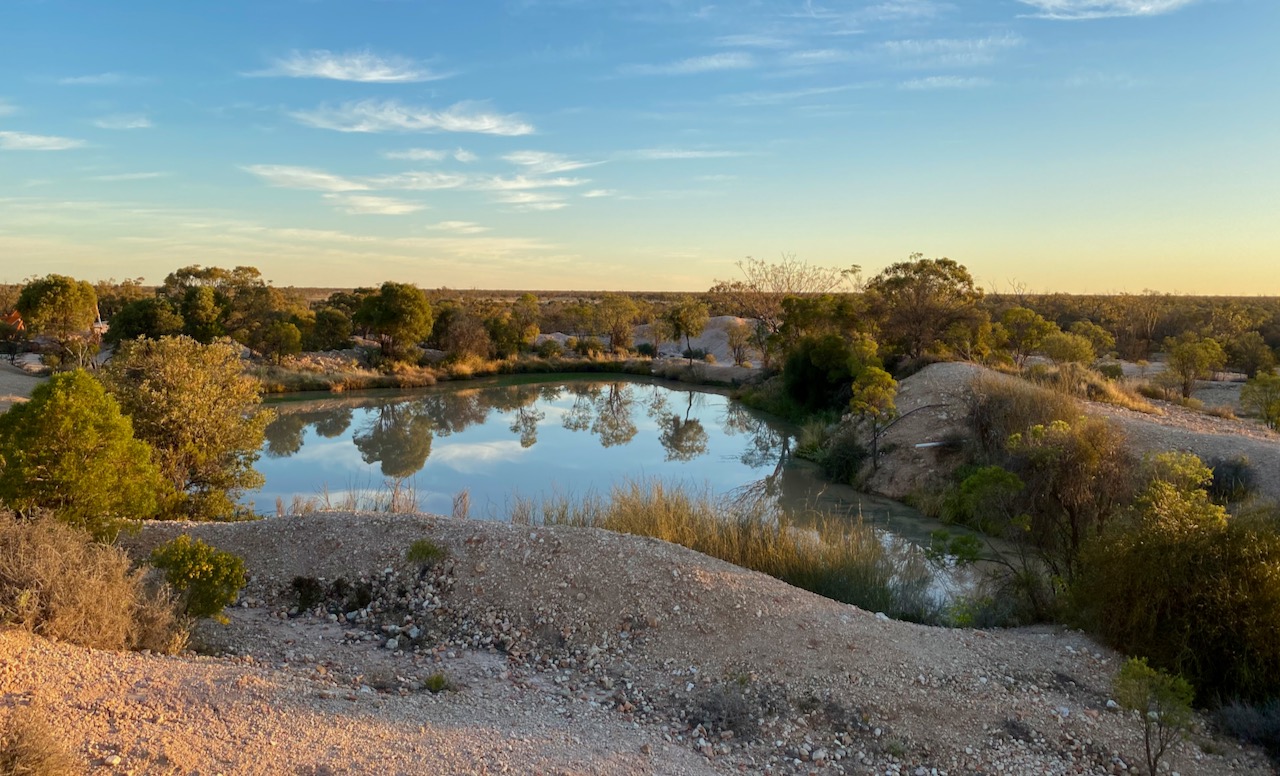 The view looking back up to the lookout.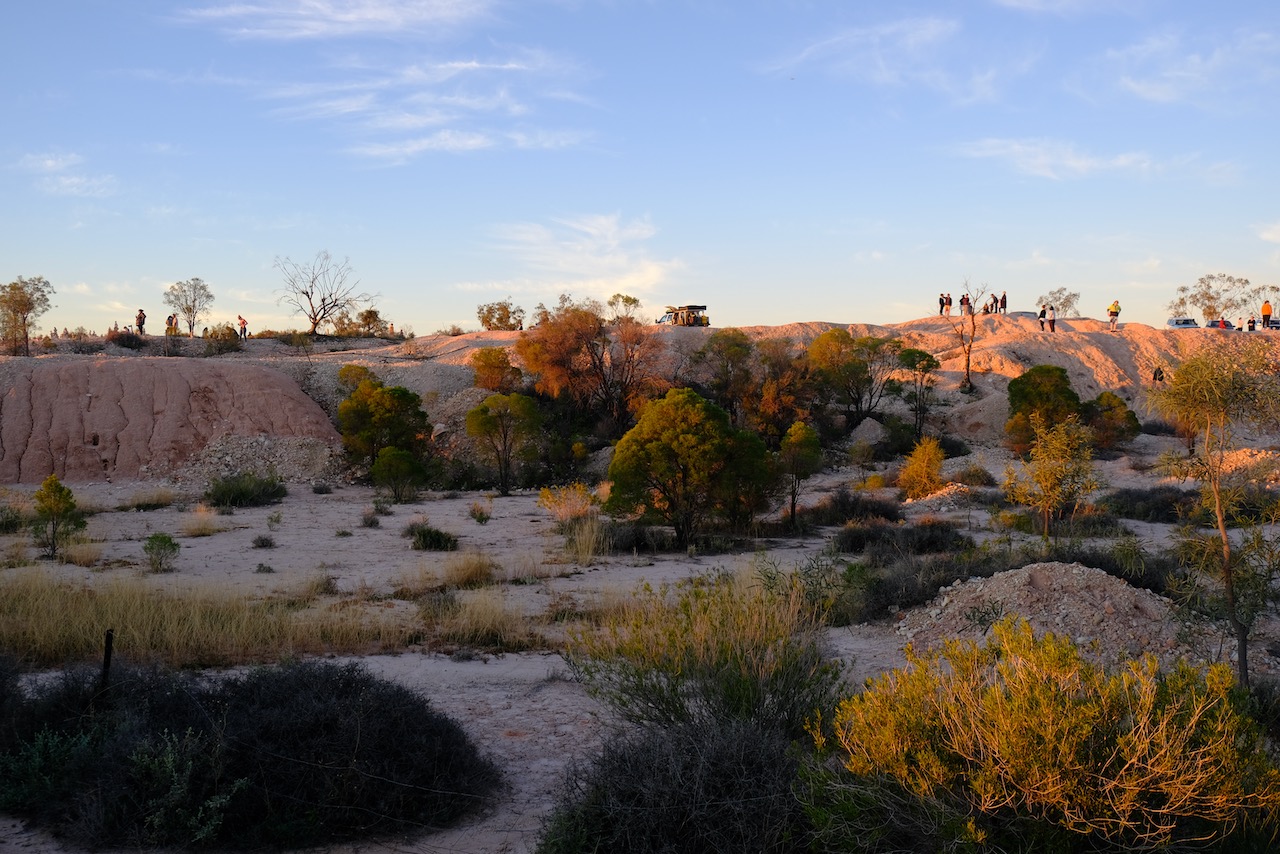 Filled in mines are indicated by a pile of rubble but there are plenty of open ones in which to fall.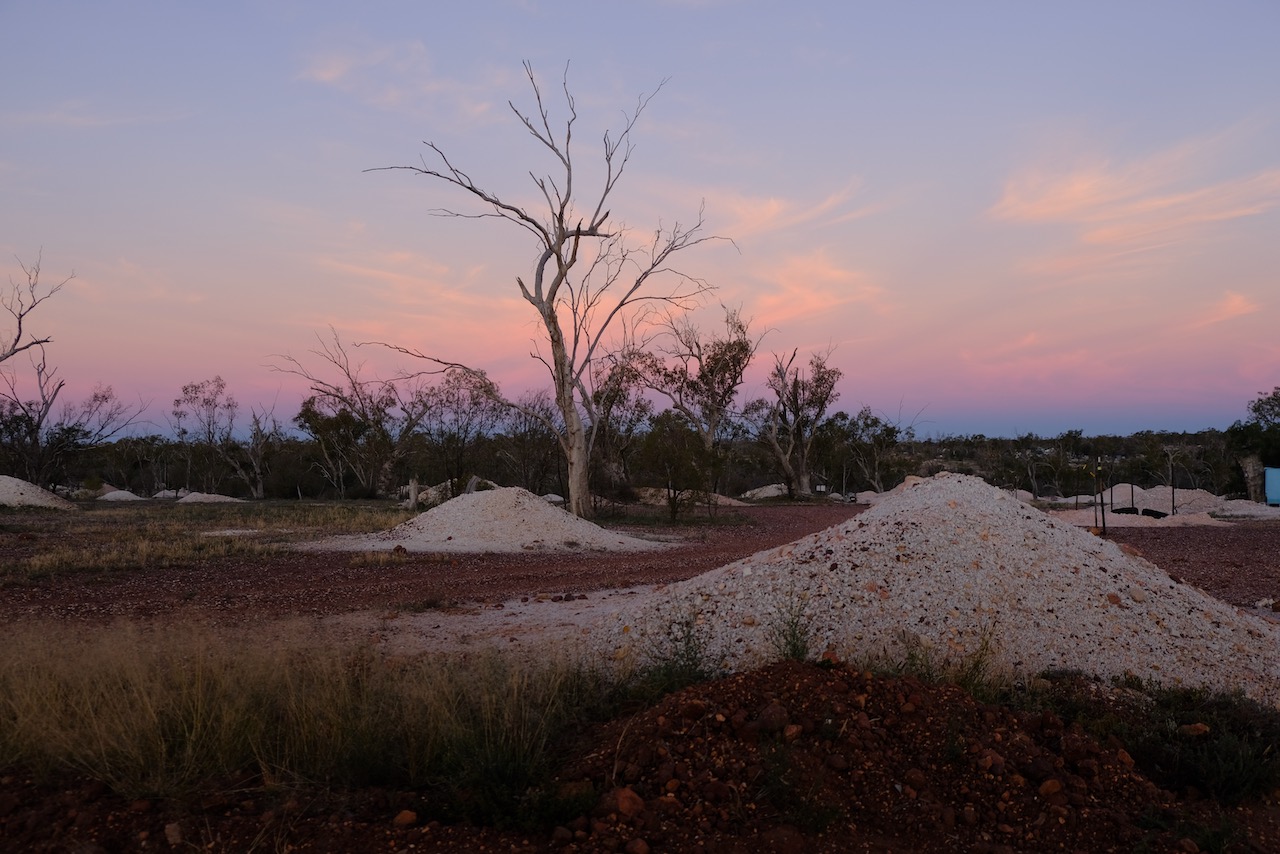 Day 3 Lightning Ridge
Went for a walk on the Sunday morning. This is Cooper's Cottage on the main street of Lightning Ridge (Morilla St). It was built in 1916.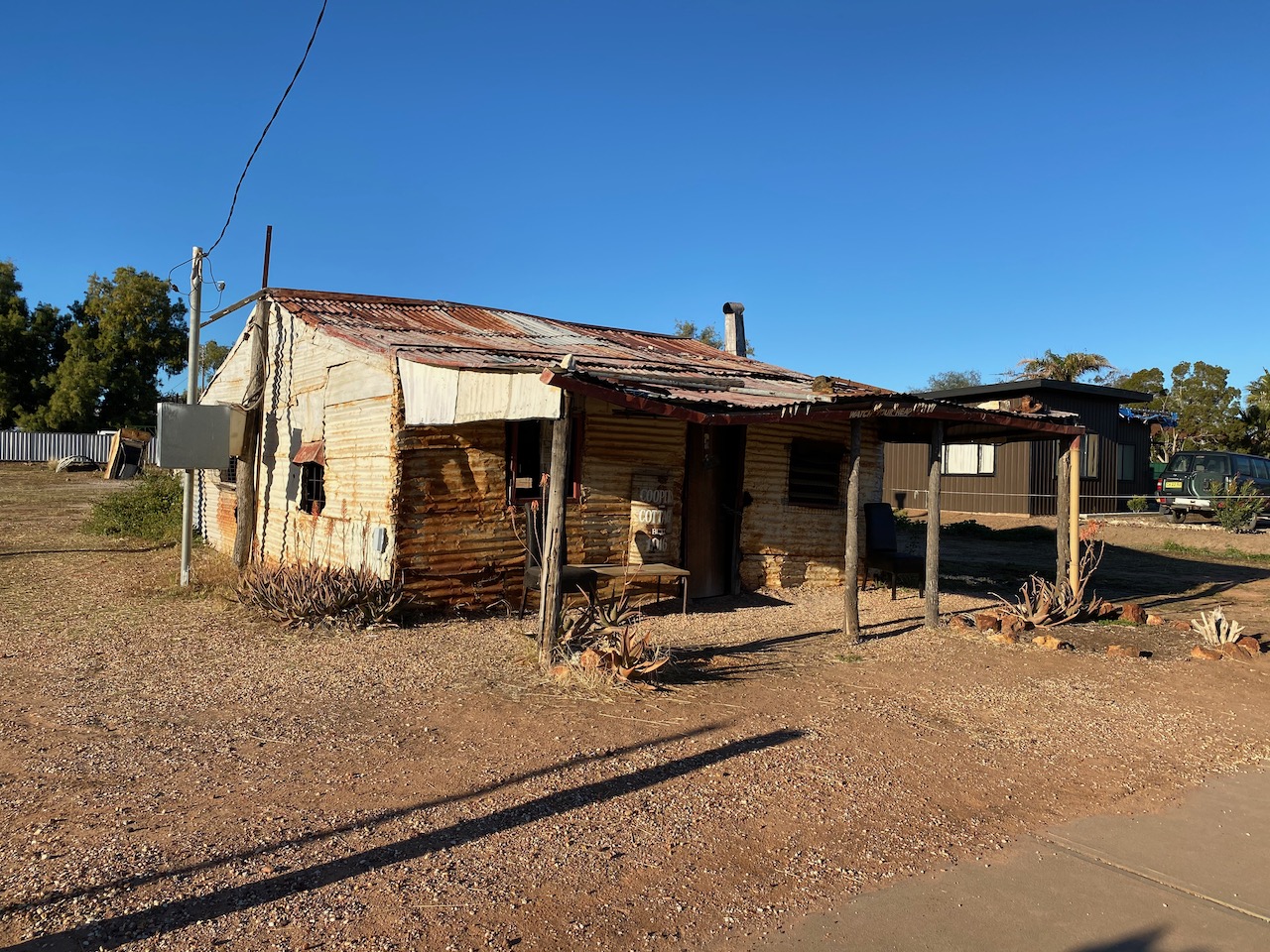 The Morilla St wasn't too busy.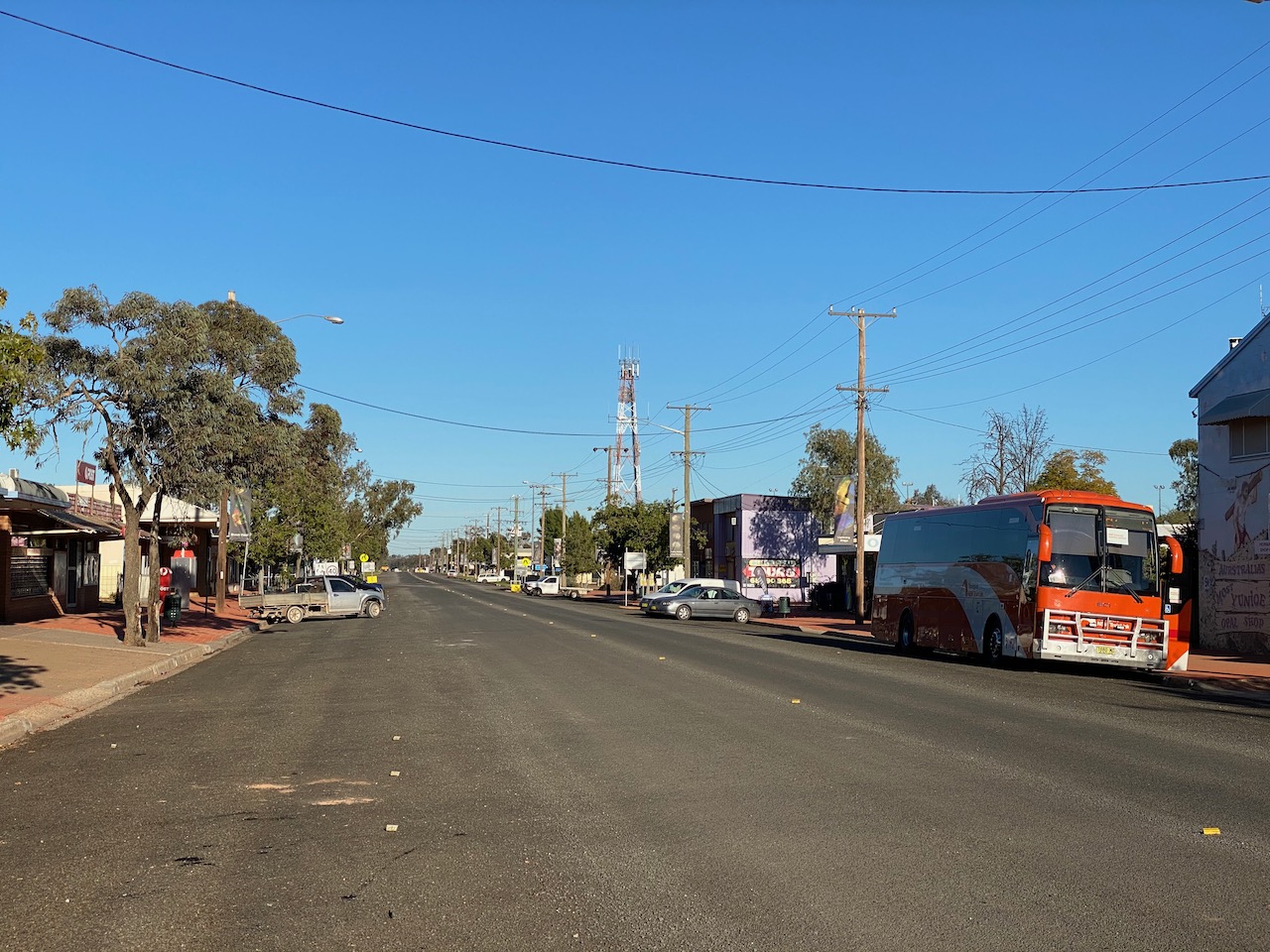 Cranky people here.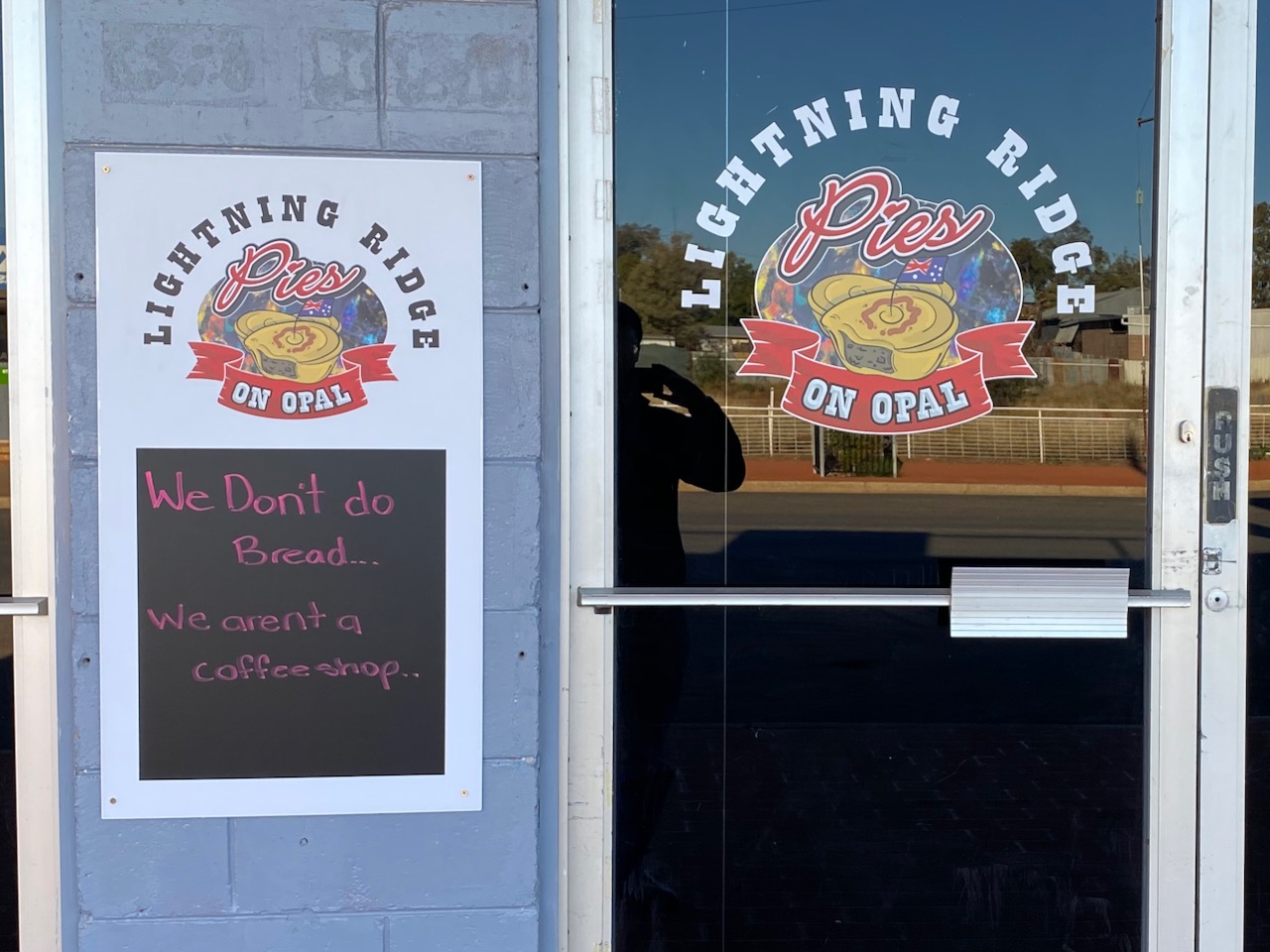 Went to Lunatic Lookout.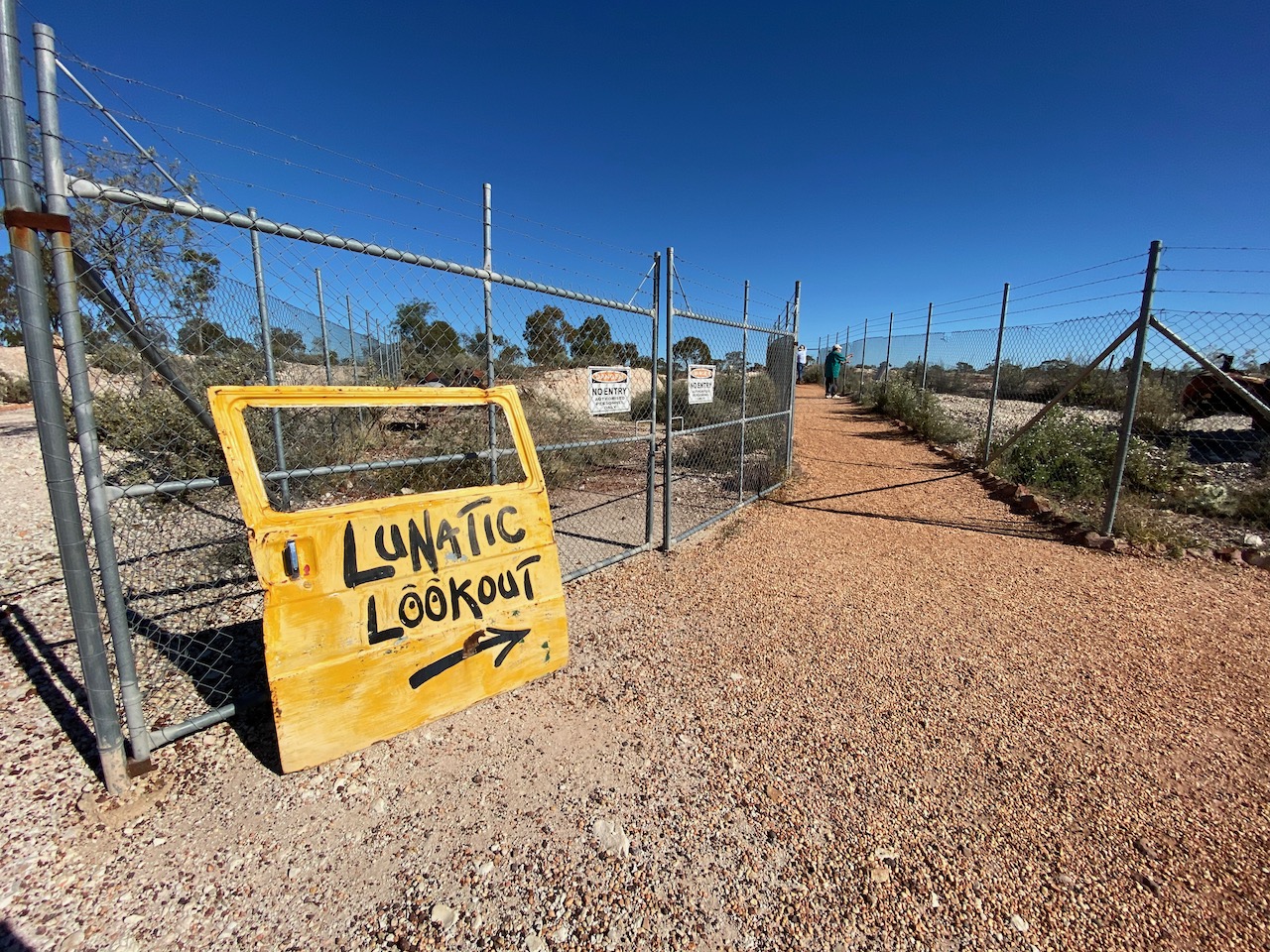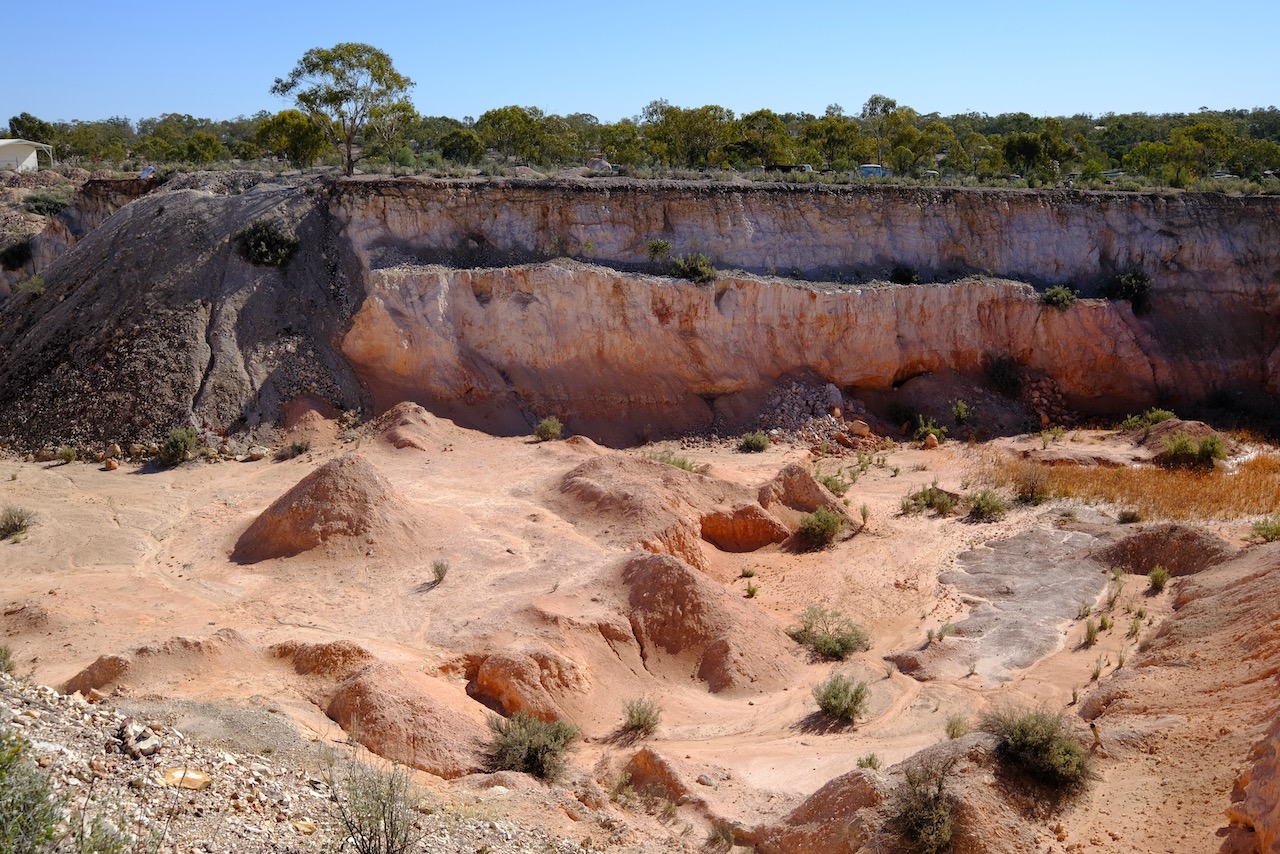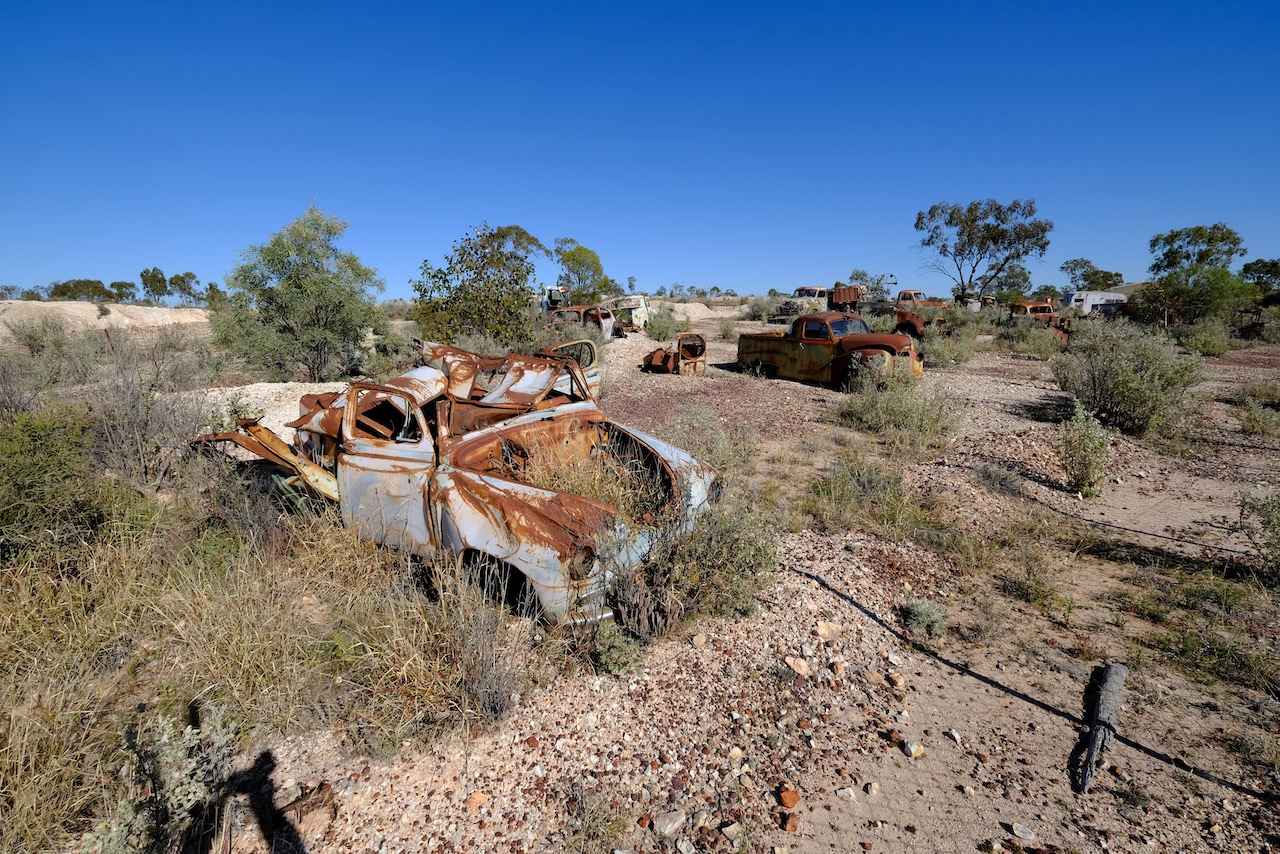 Cactus tequila growing outside this house.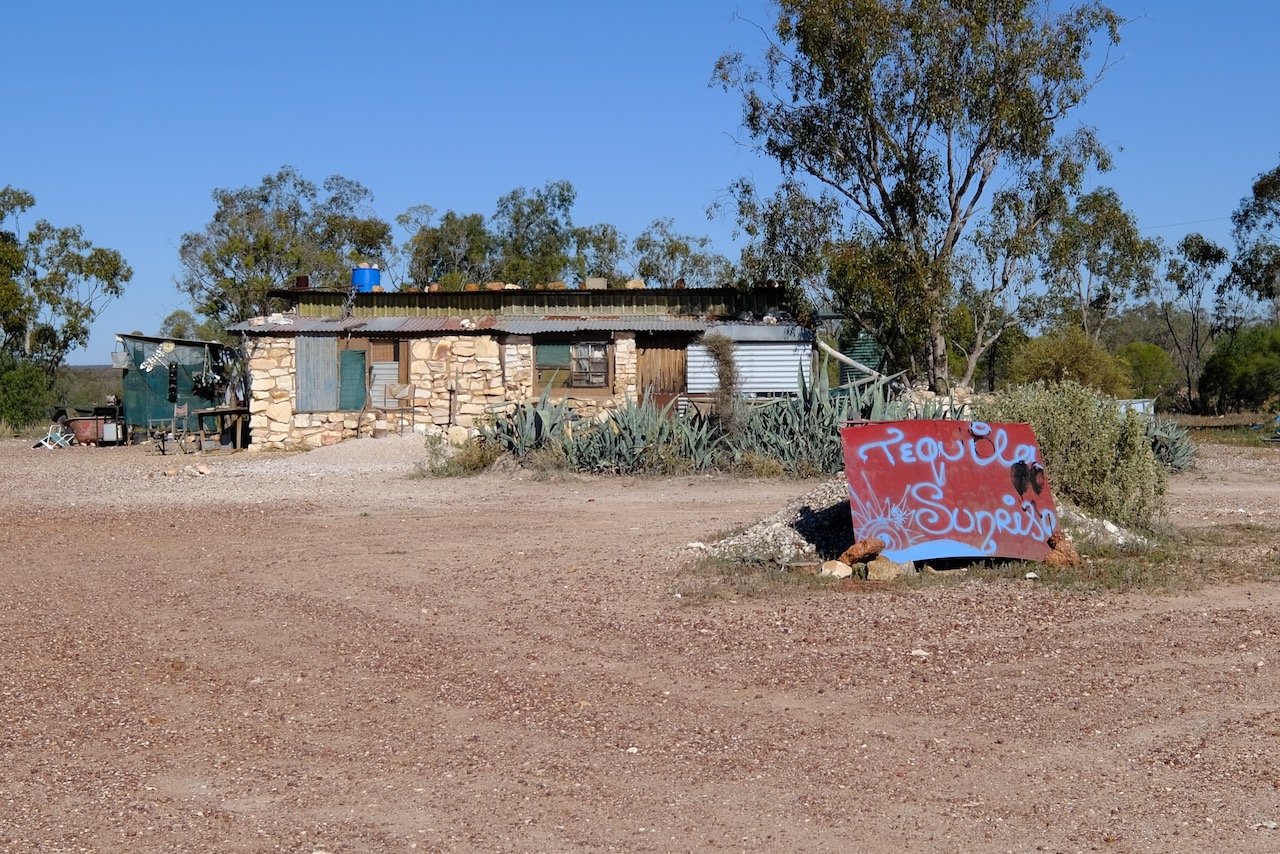 This is Stanley the Emu. His body is a car.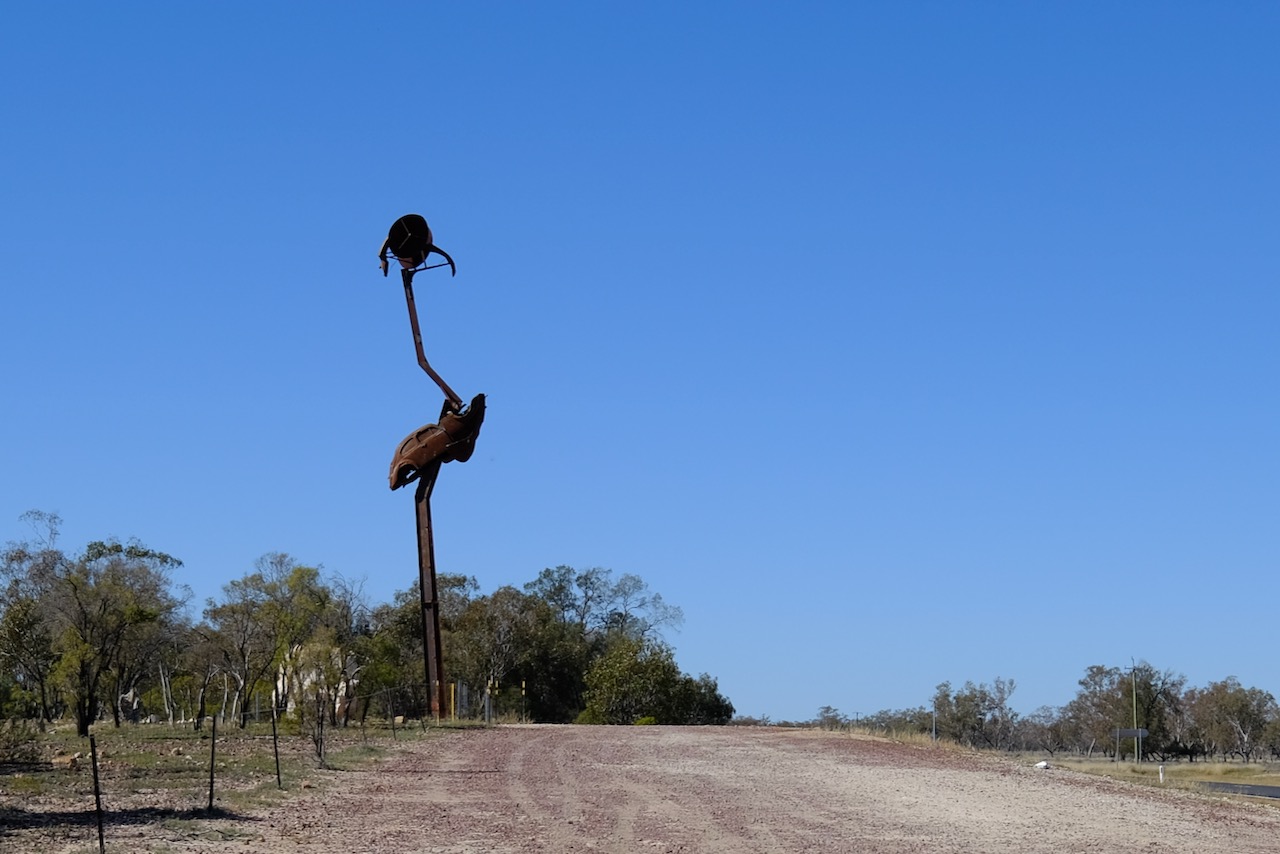 Black Opal Tour.
We took the Black Opal Tour.
This guy makes sculptures including a time machine.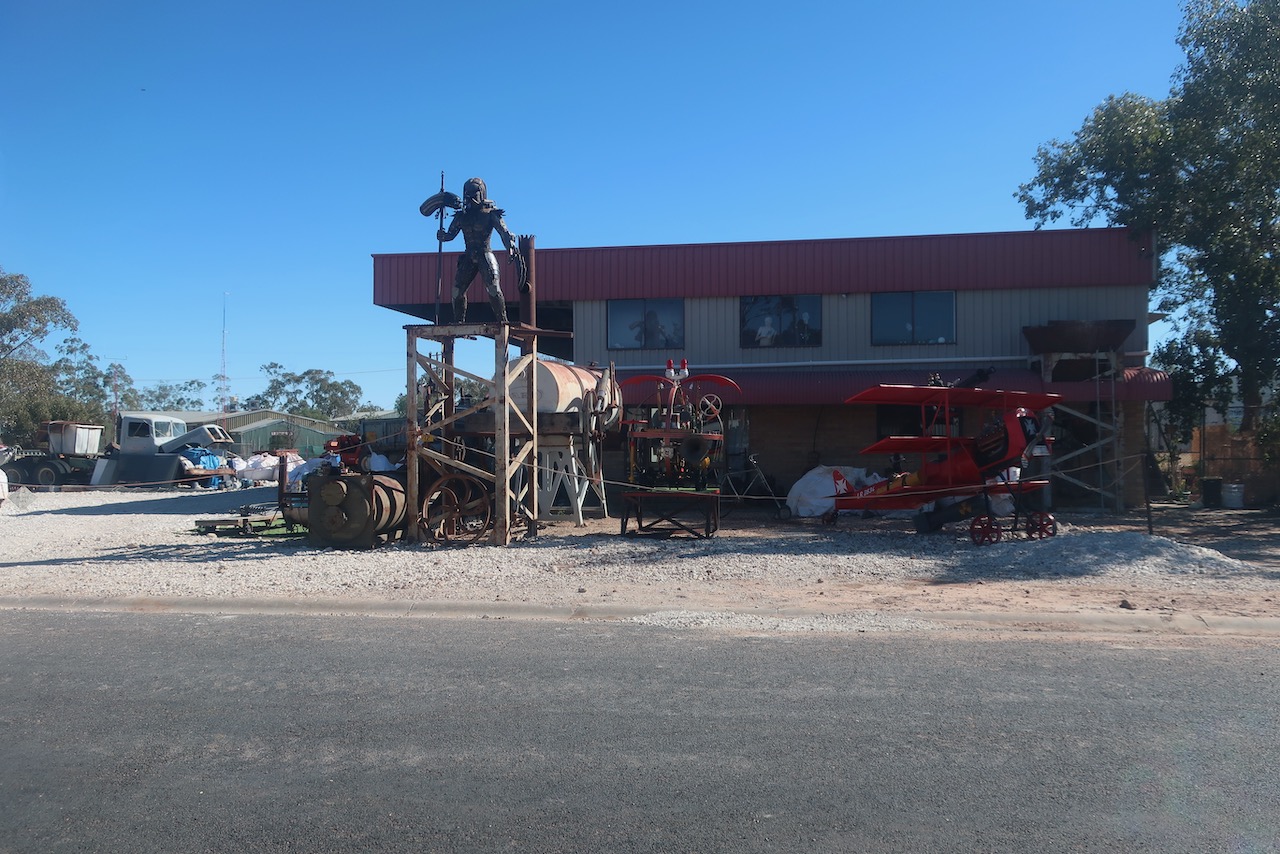 This Hudson pear cactus is a menace. Will go straight through shoes and car tyres.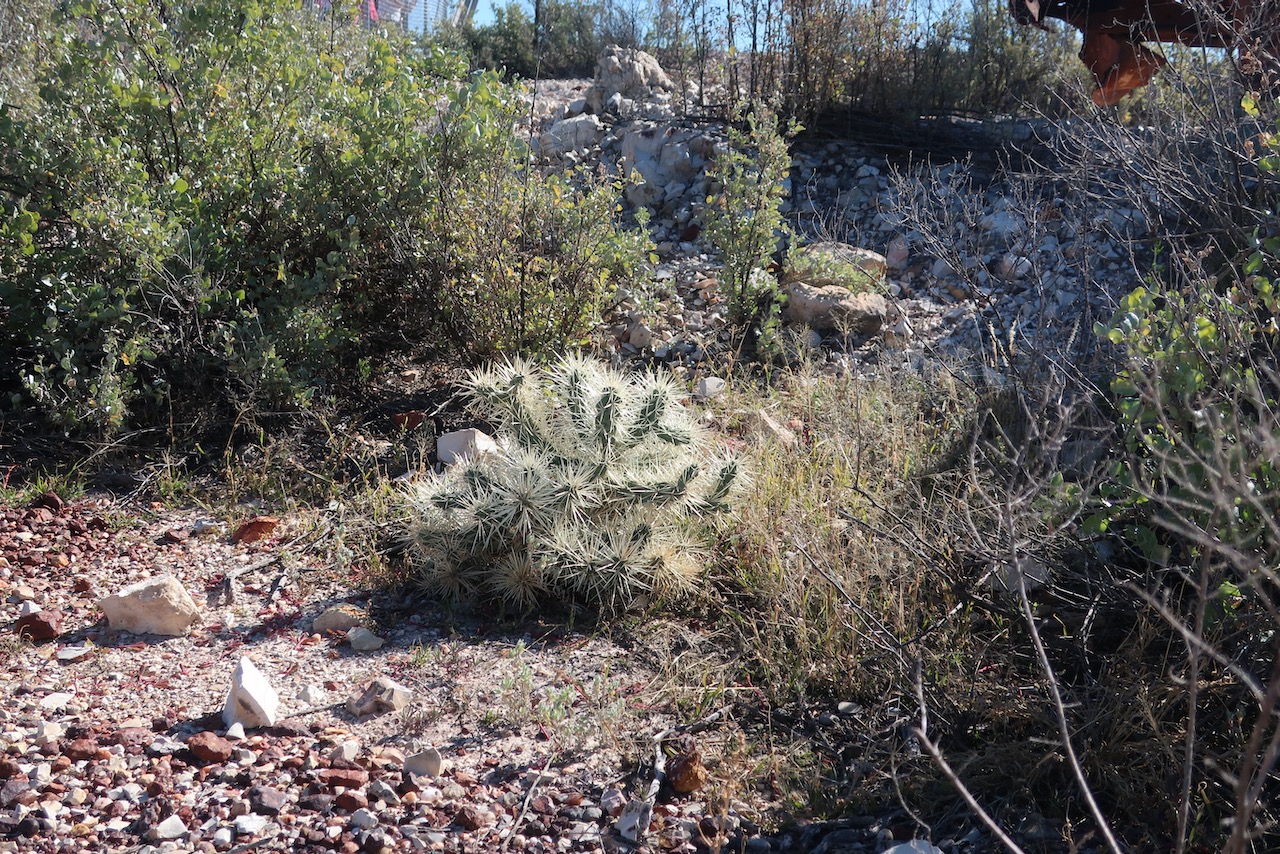 Miner's camp.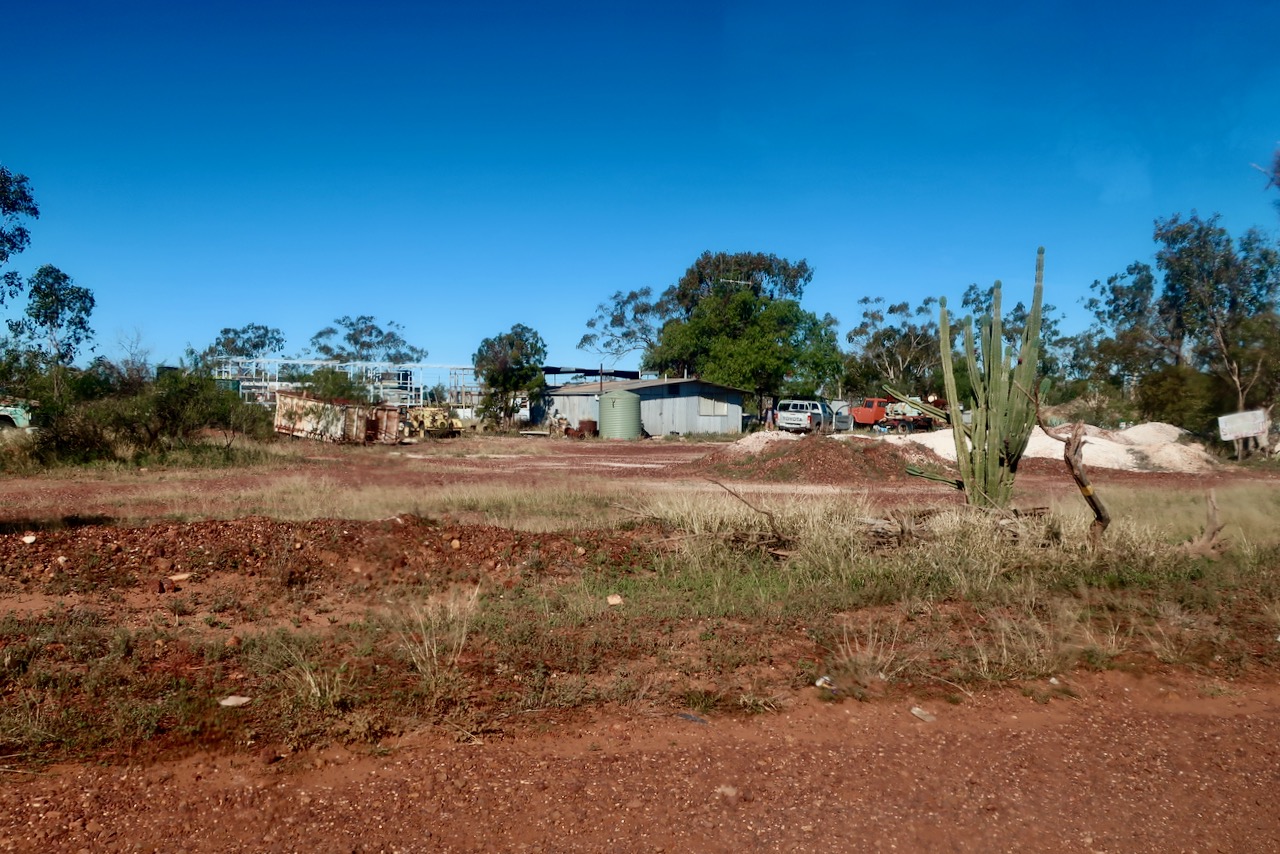 Amigo's Castle, built single handedly by a crazy person (there are quite a few of them in Lightning Ridge).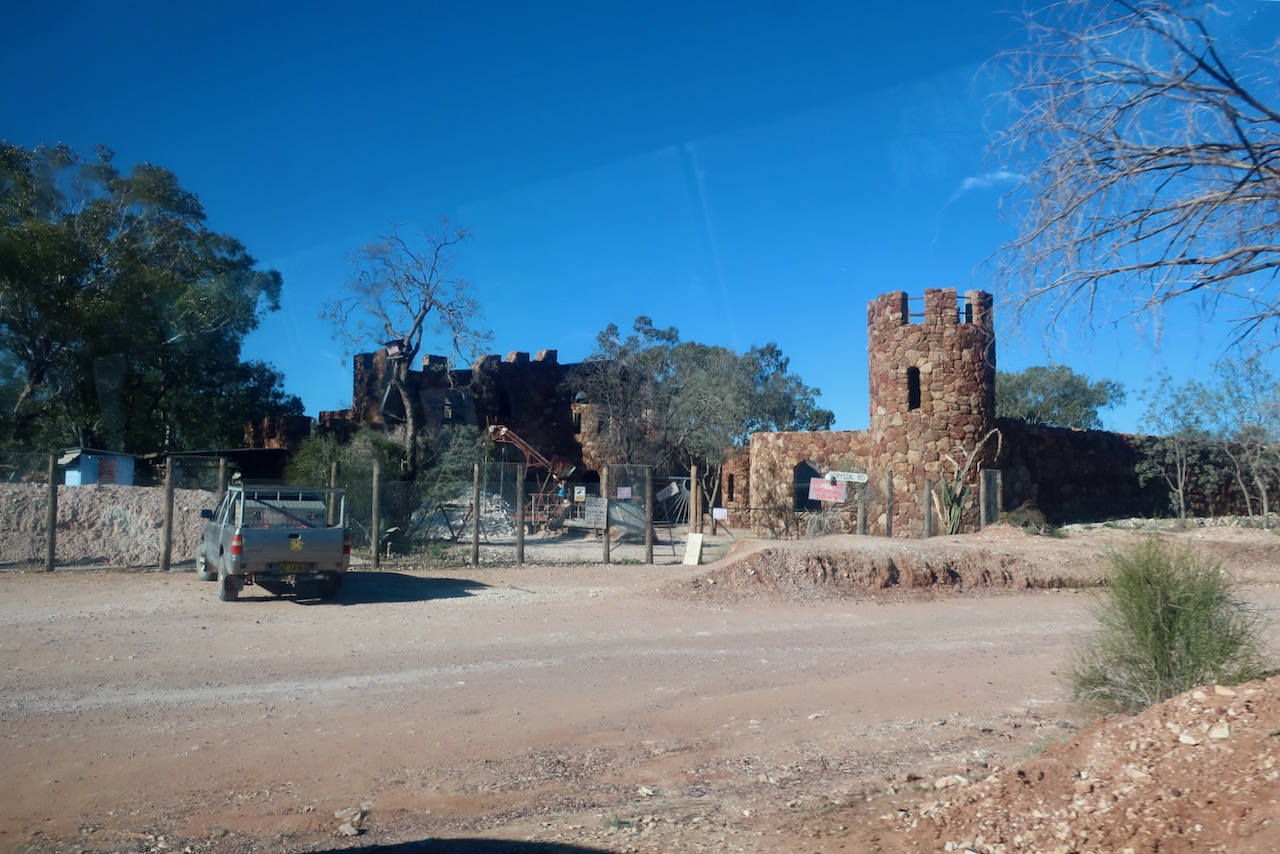 This is the Bottle House Mining Museum.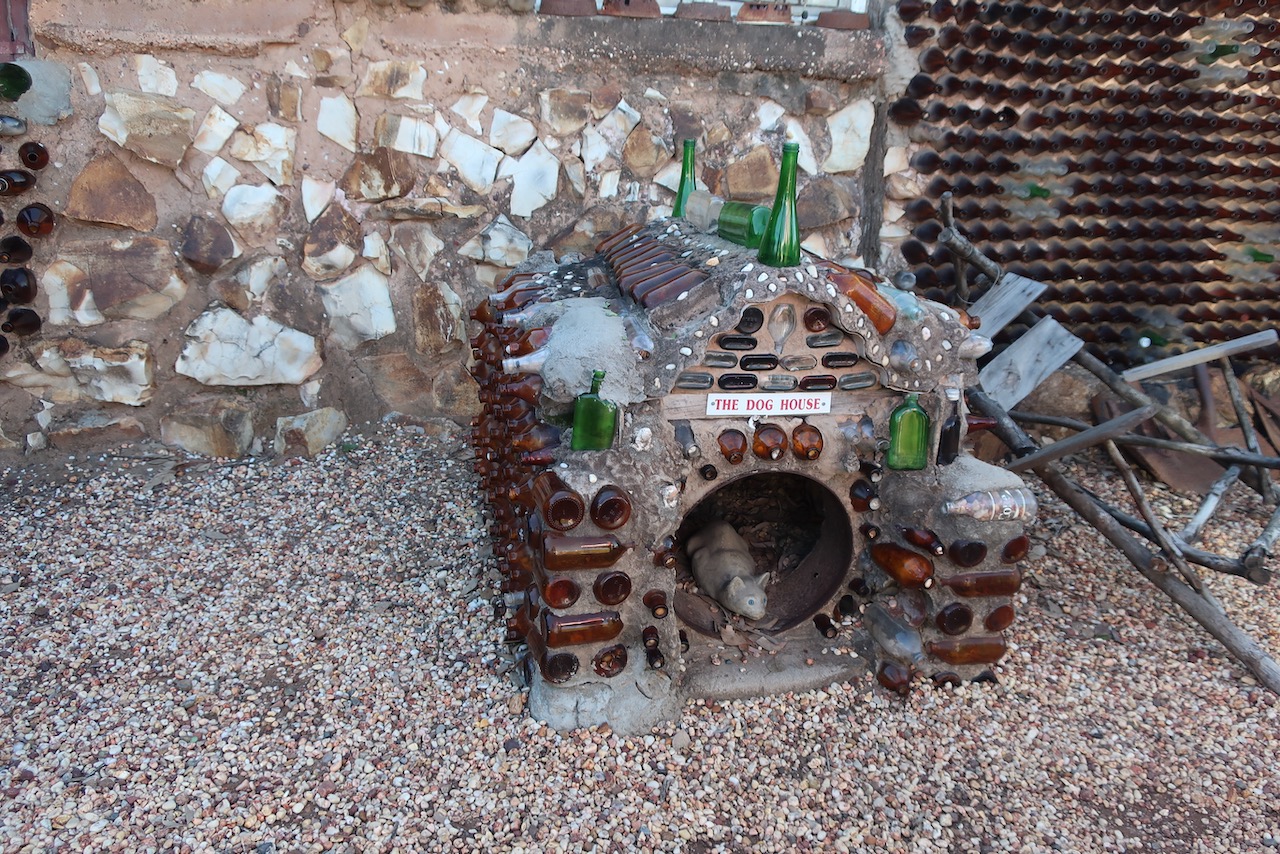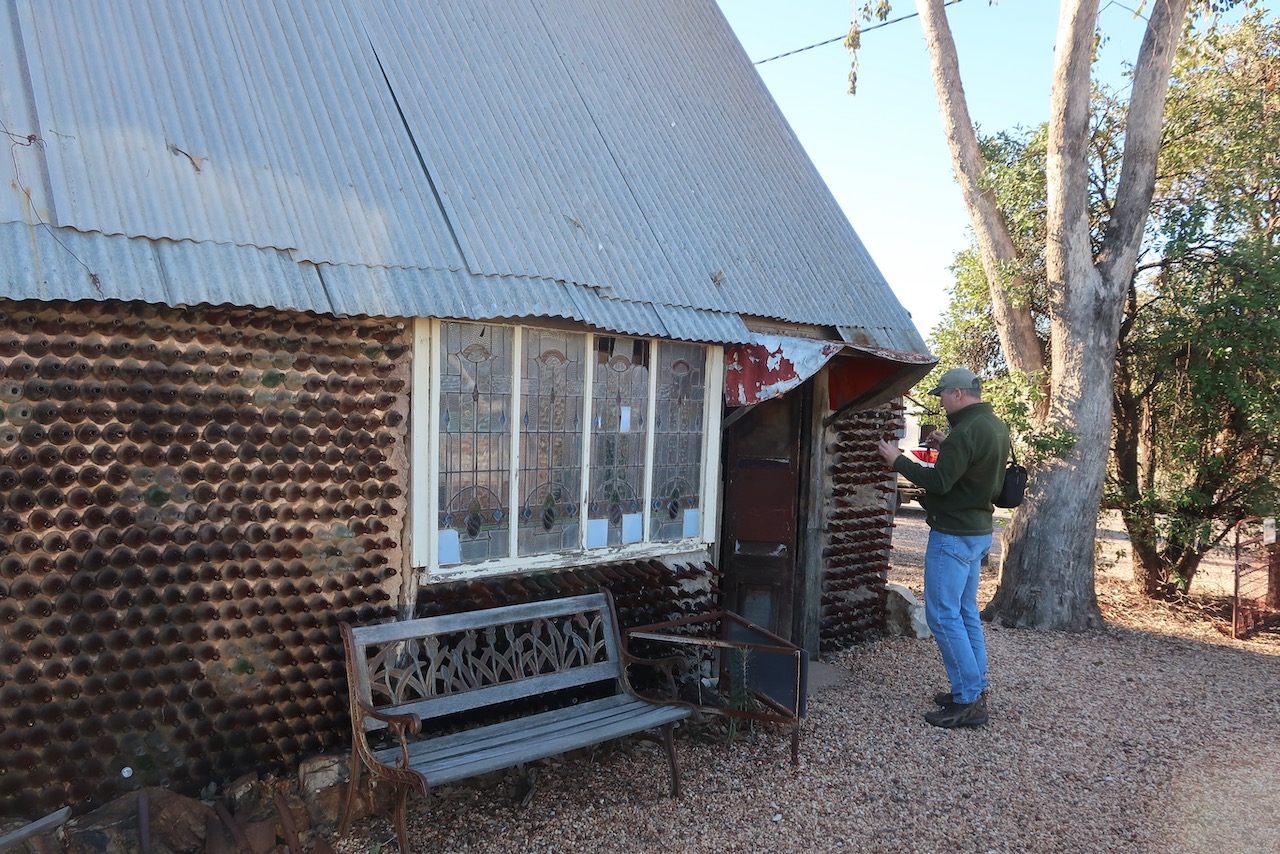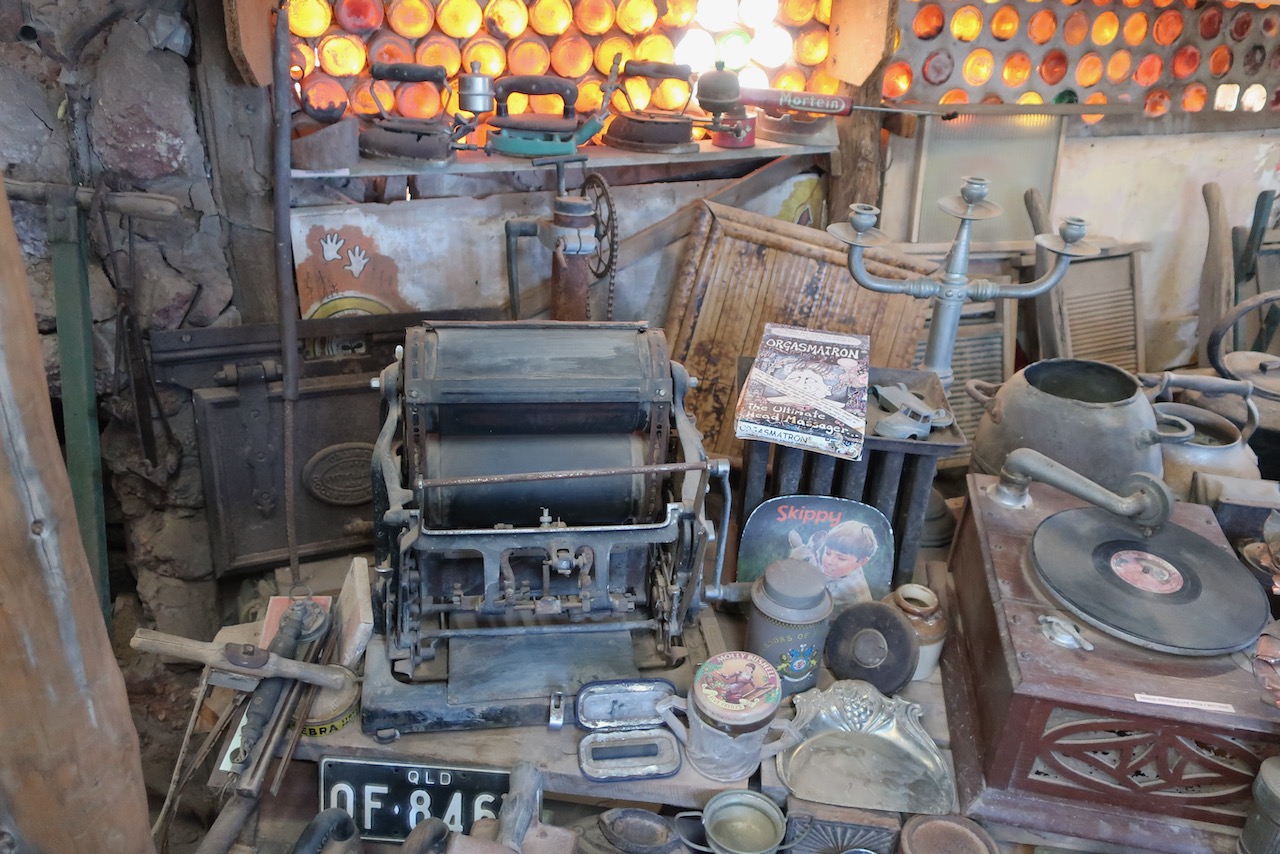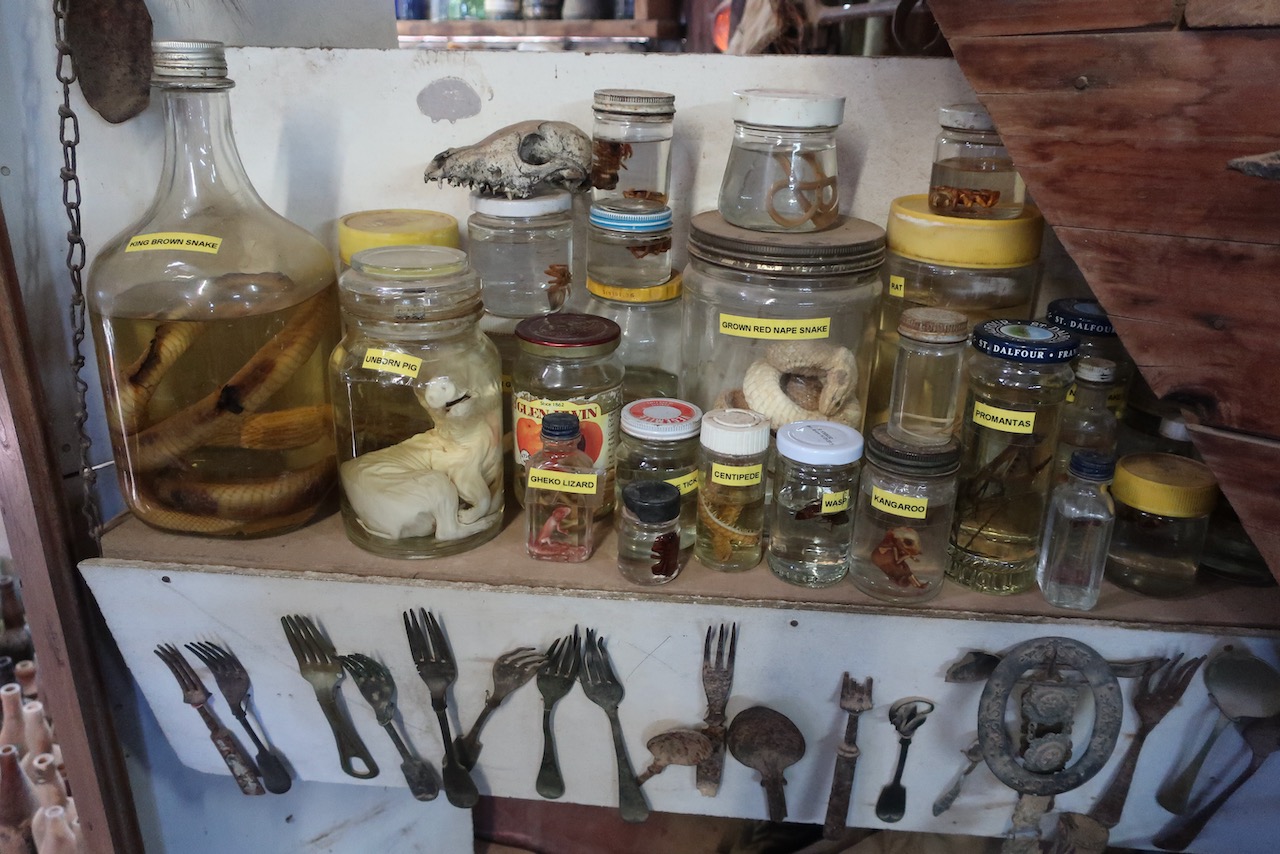 A miner's shack.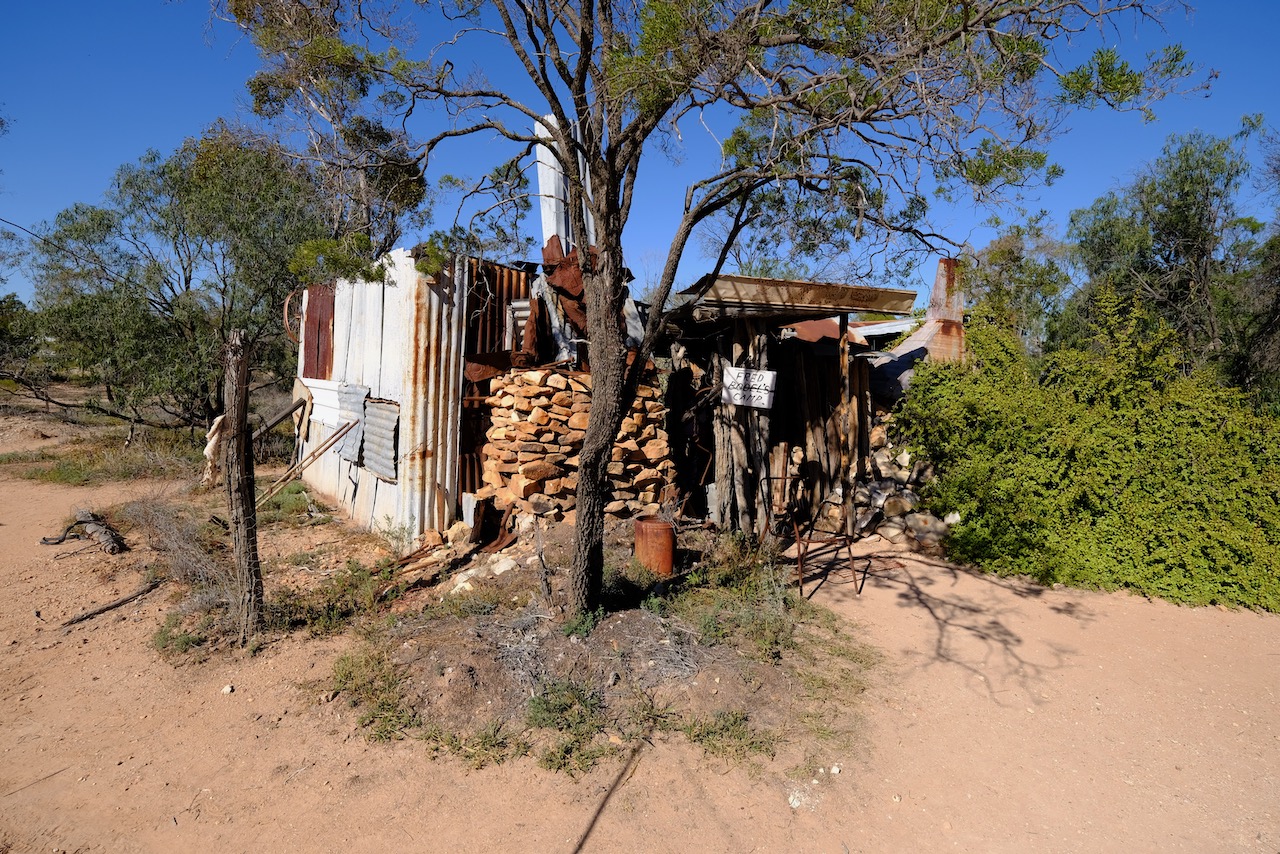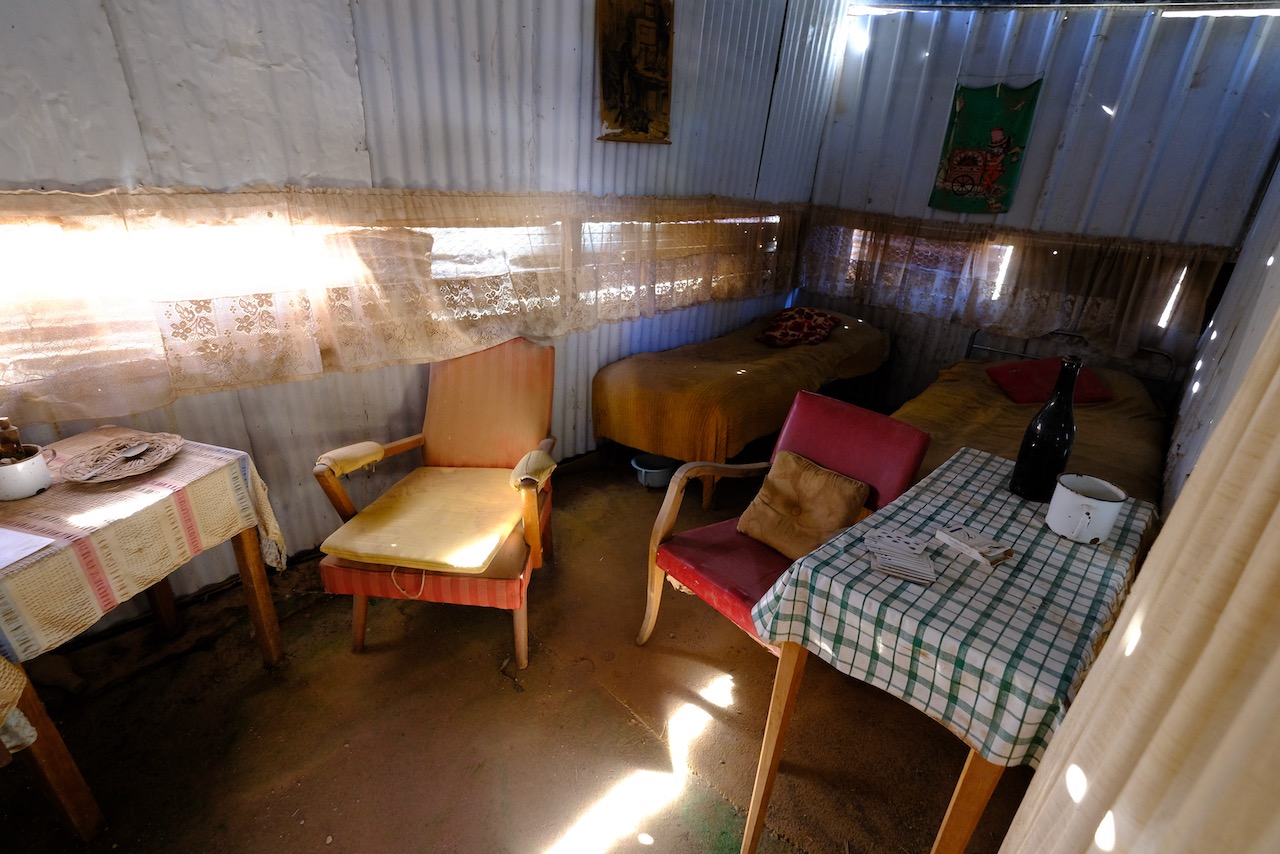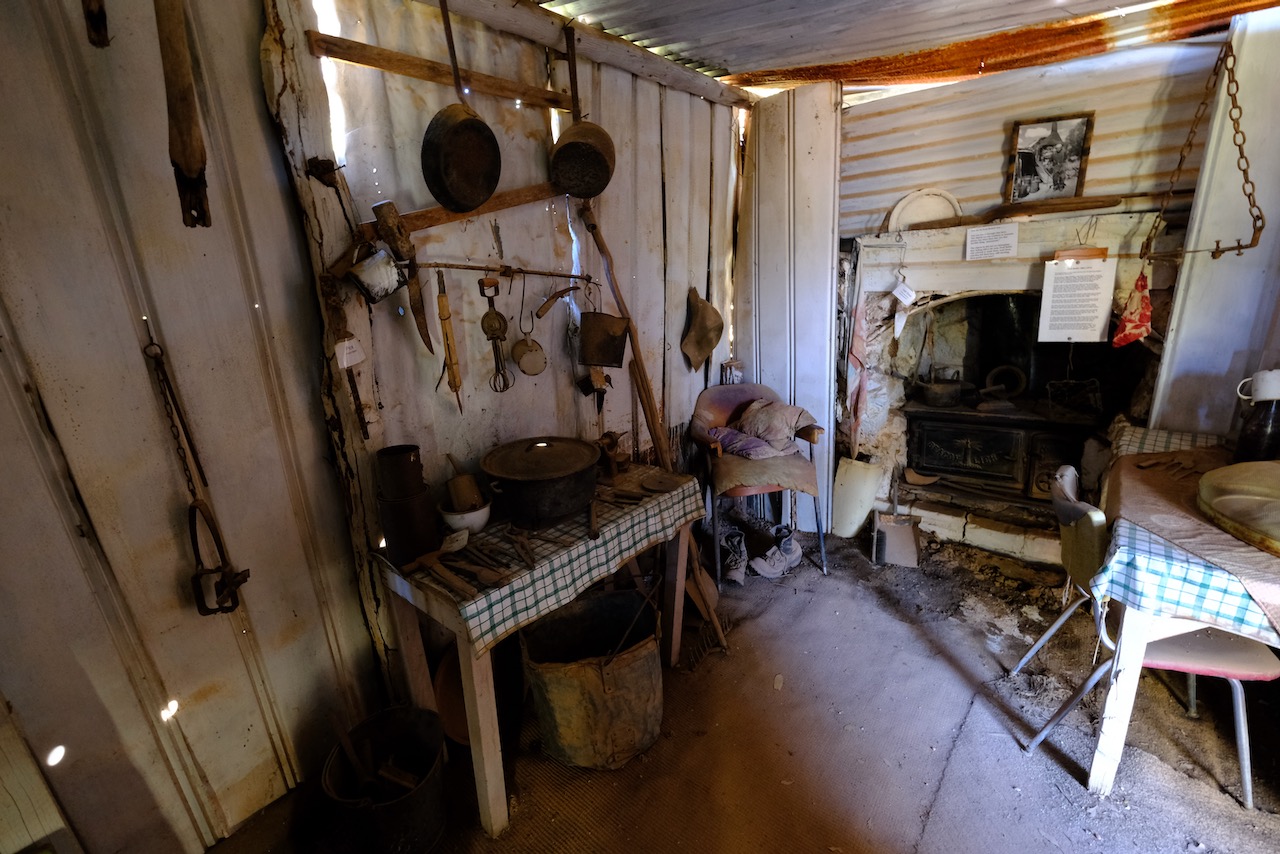 Trevor our guide at the entrance of a mine.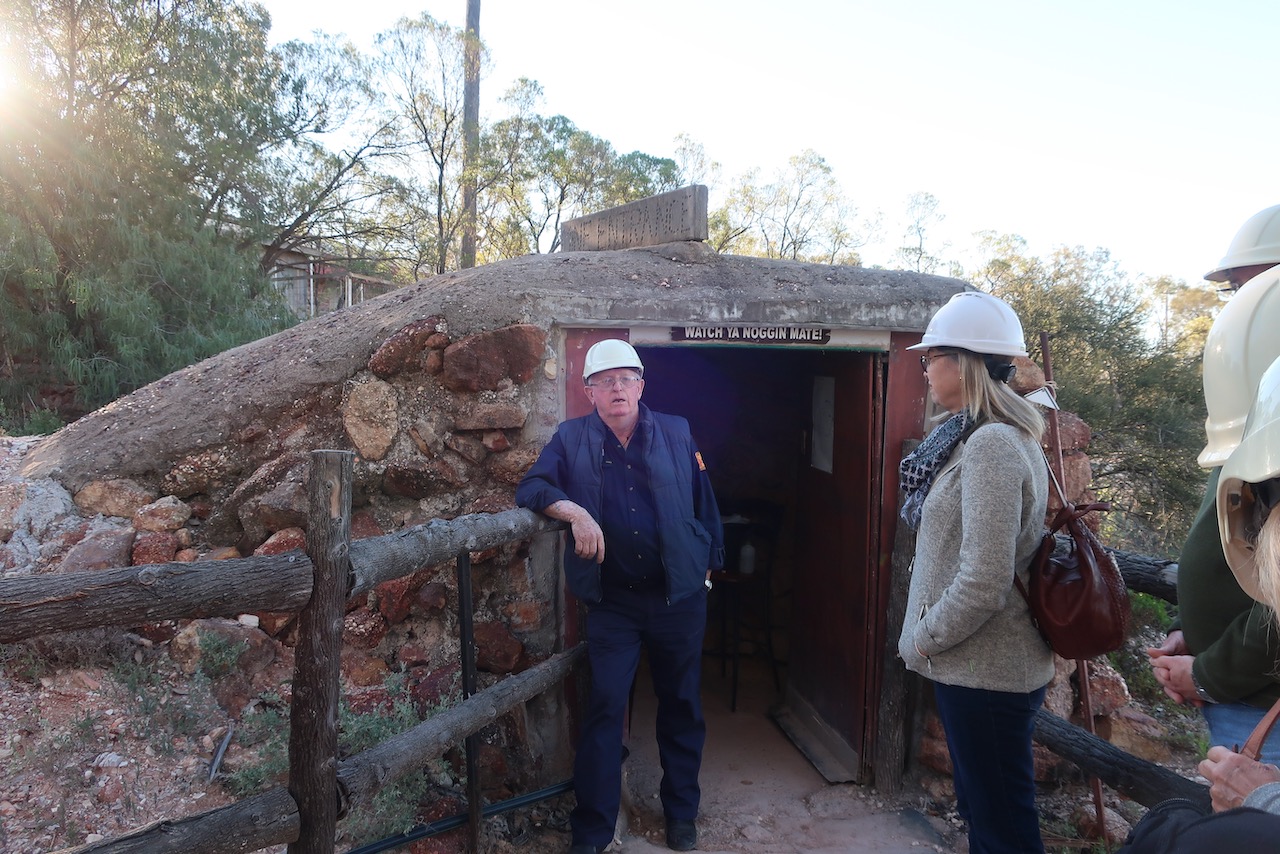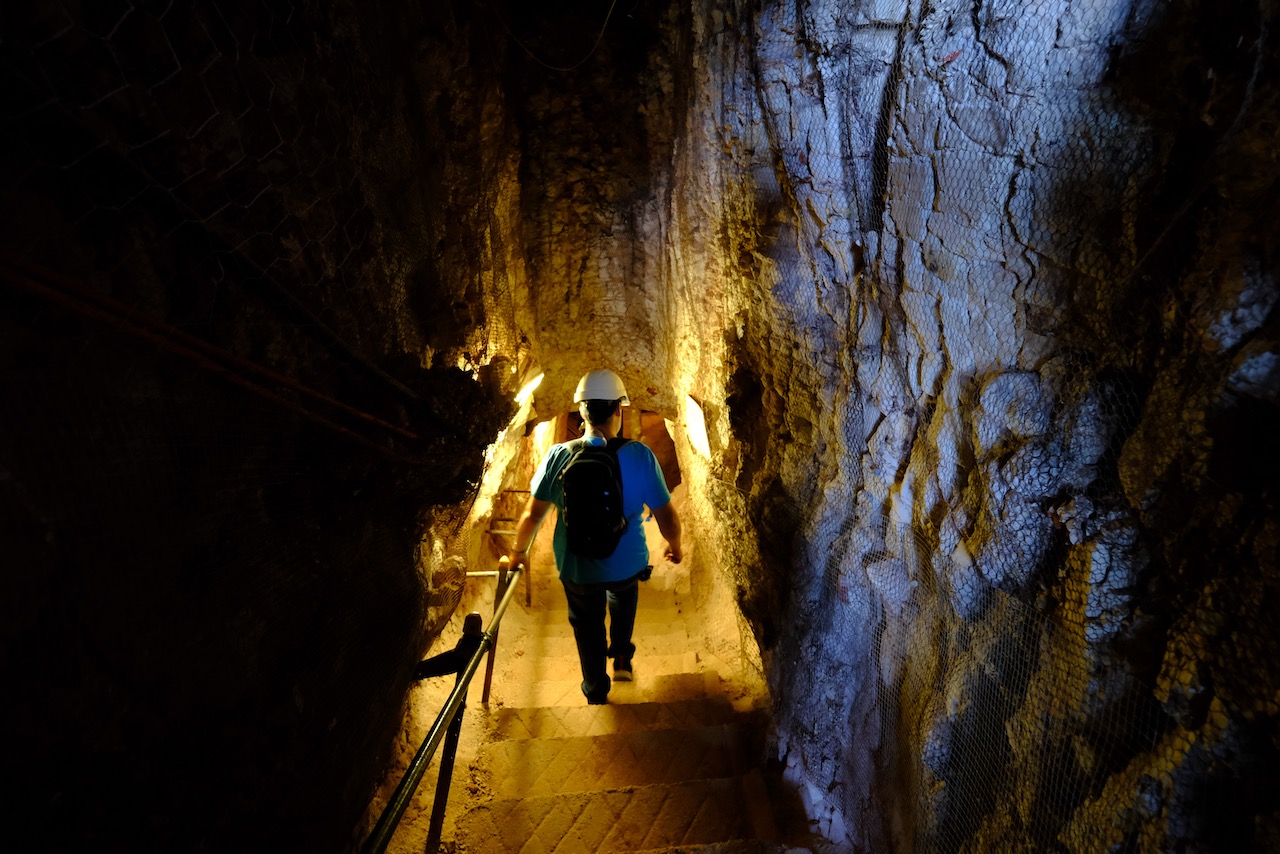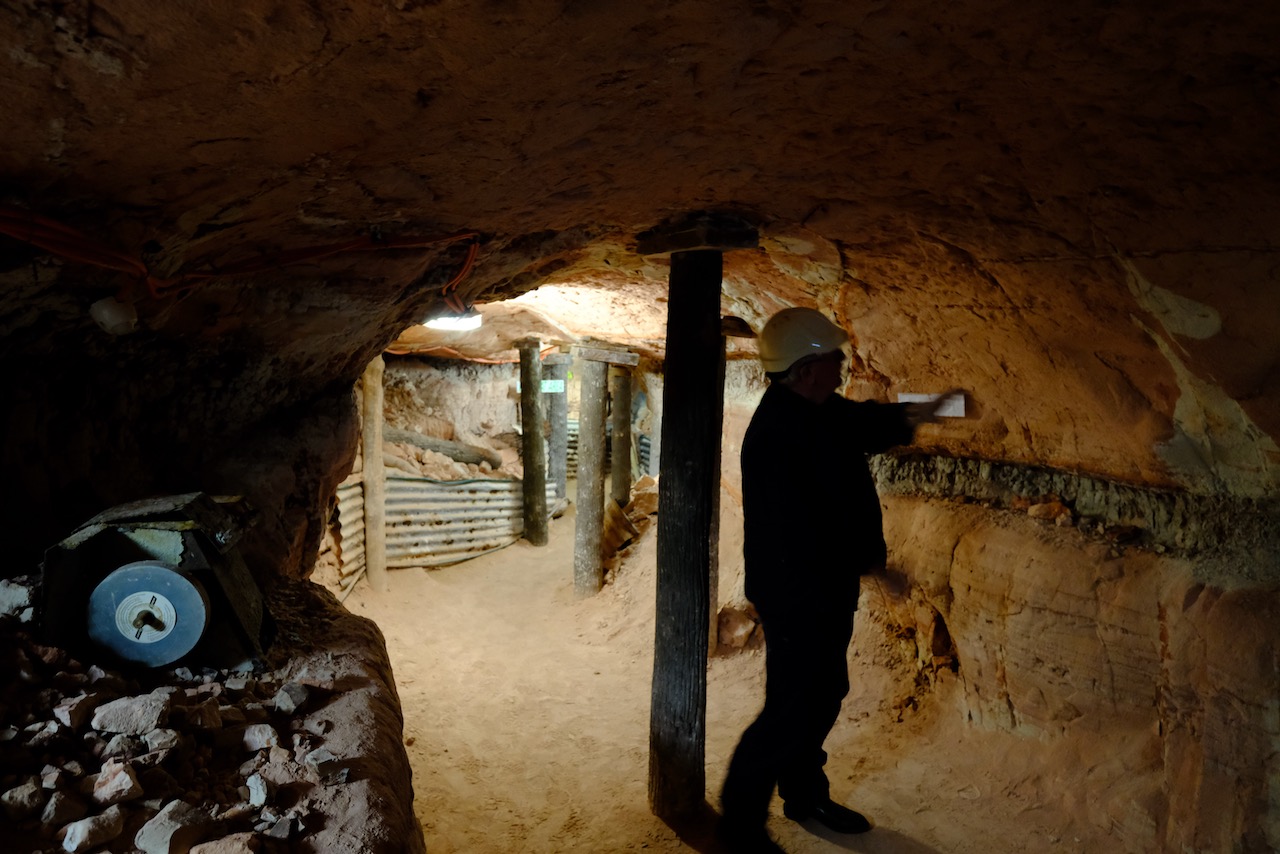 "Hobby miners" drink more than they work.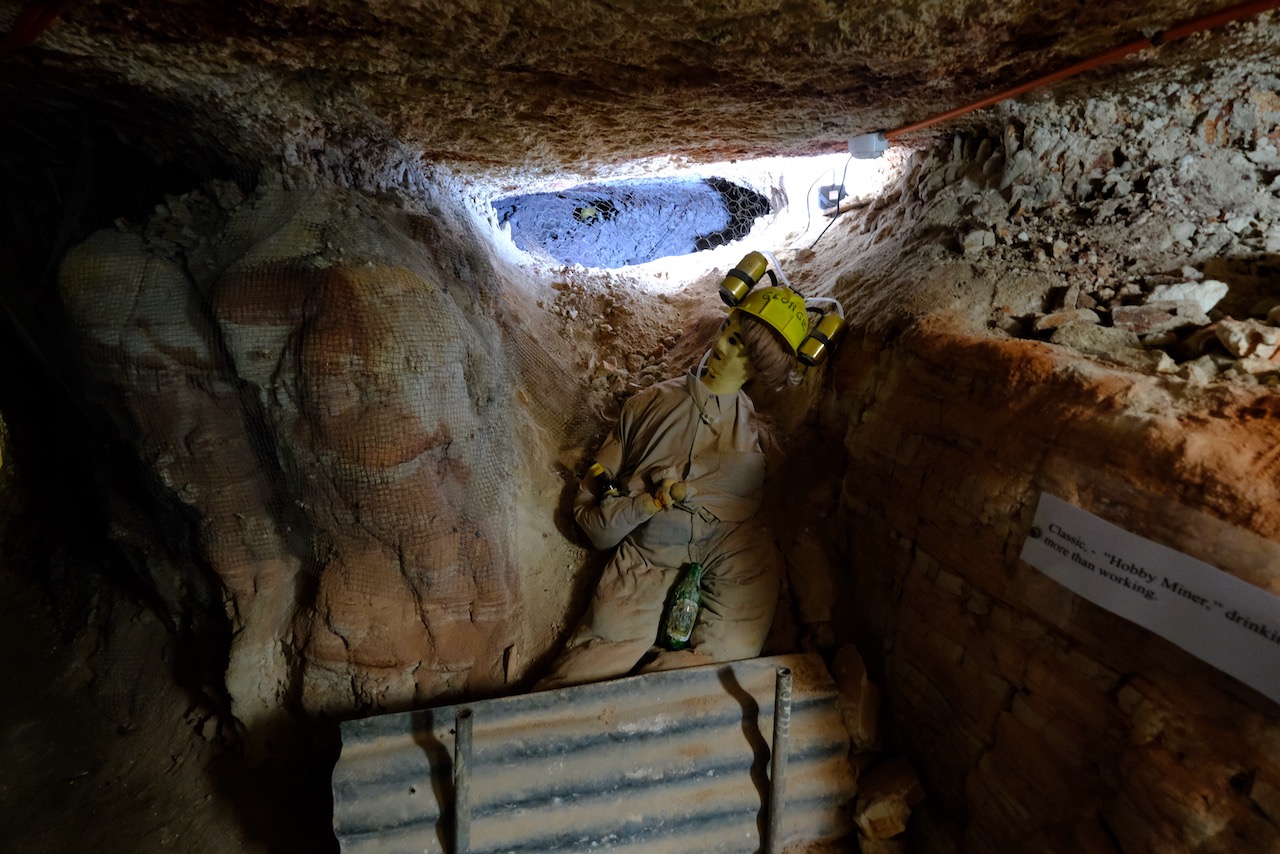 Day 4 Lightning Ridge to Glenn Innes
Near Matheson on the Gwydir Hwy.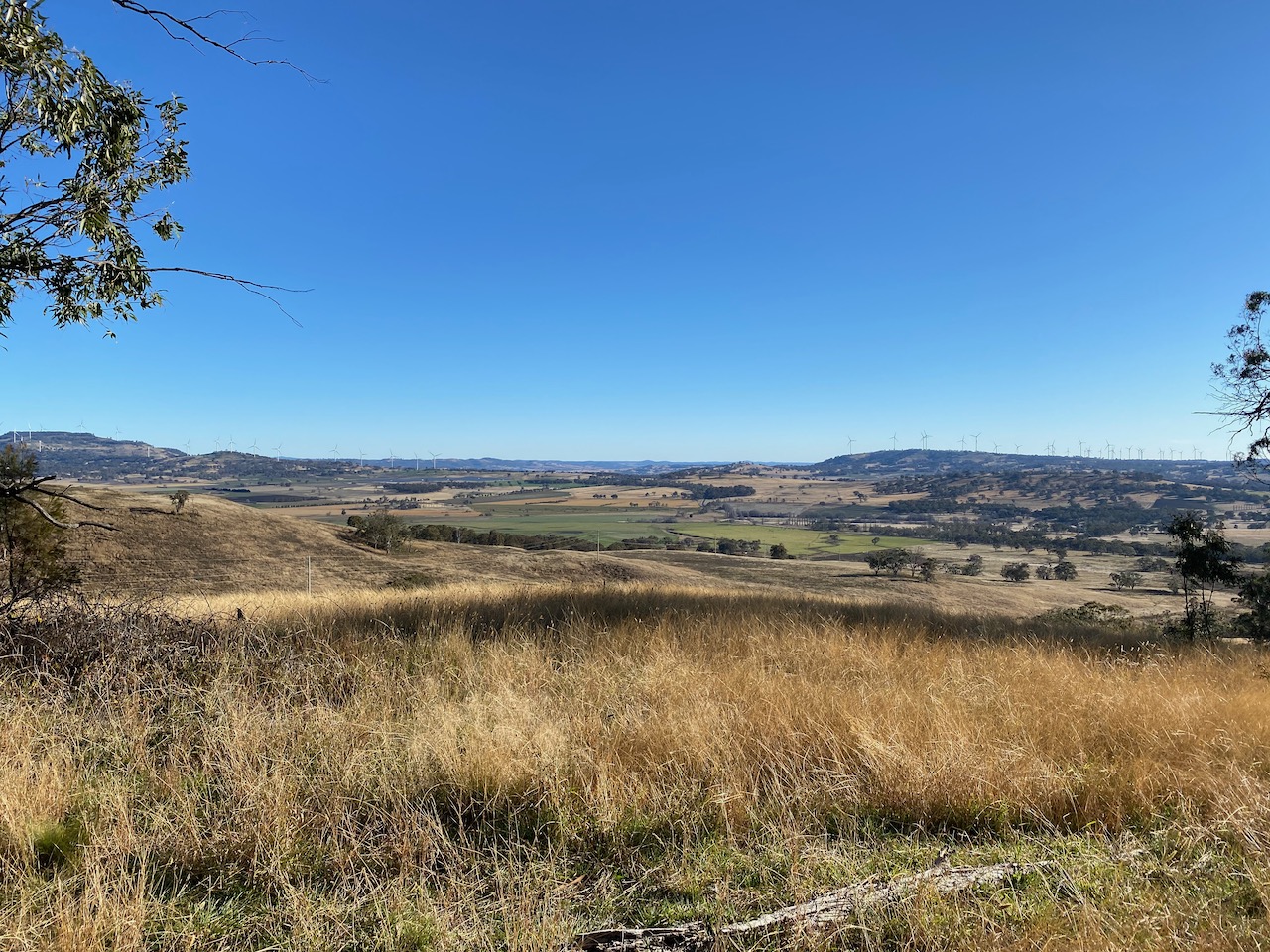 Glenn Innes.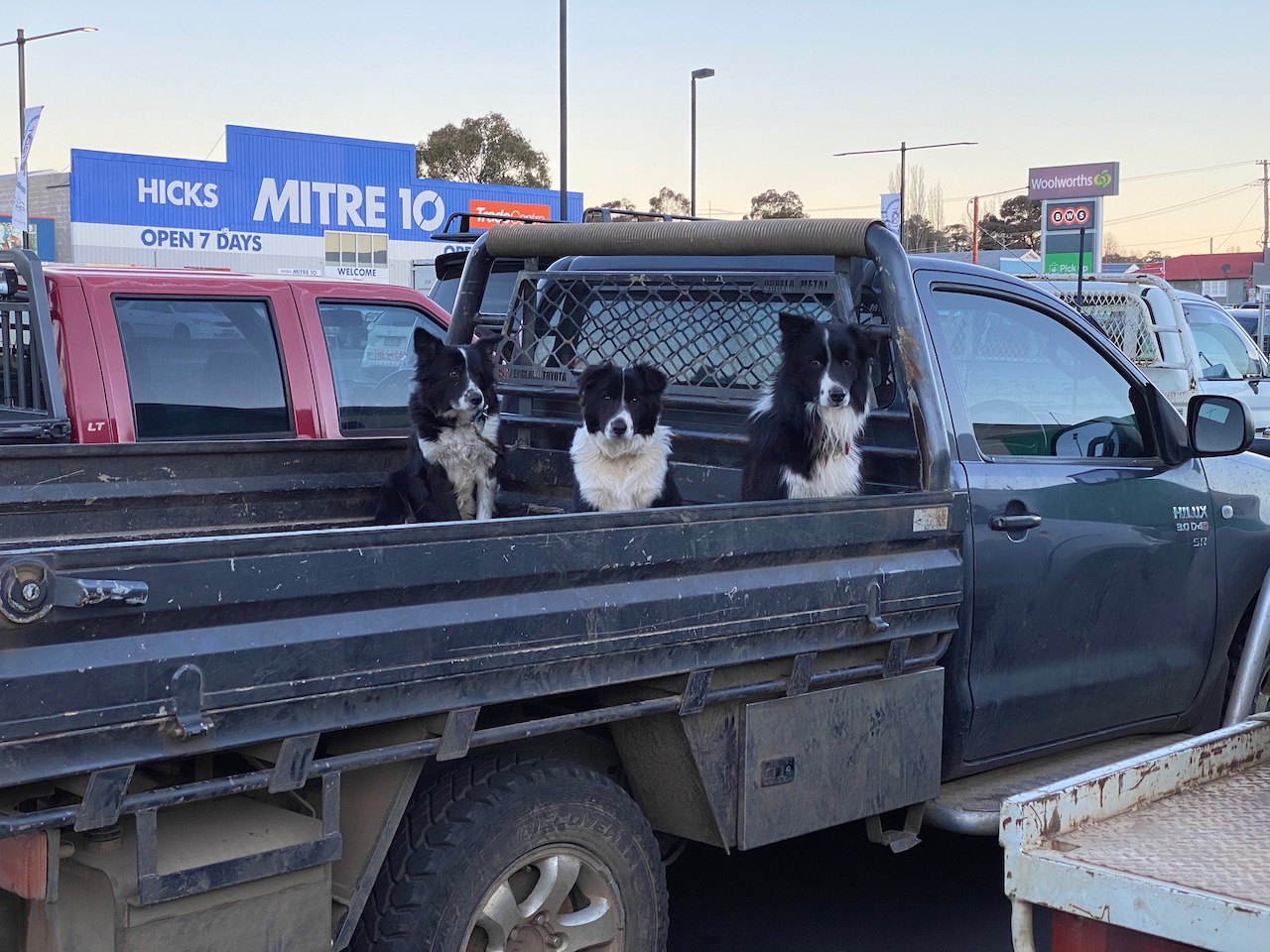 Day 5 Glenn Innes to Tamworth
First decent cup of coffee the entire trip was at the Goldfish Bowl, Armidale.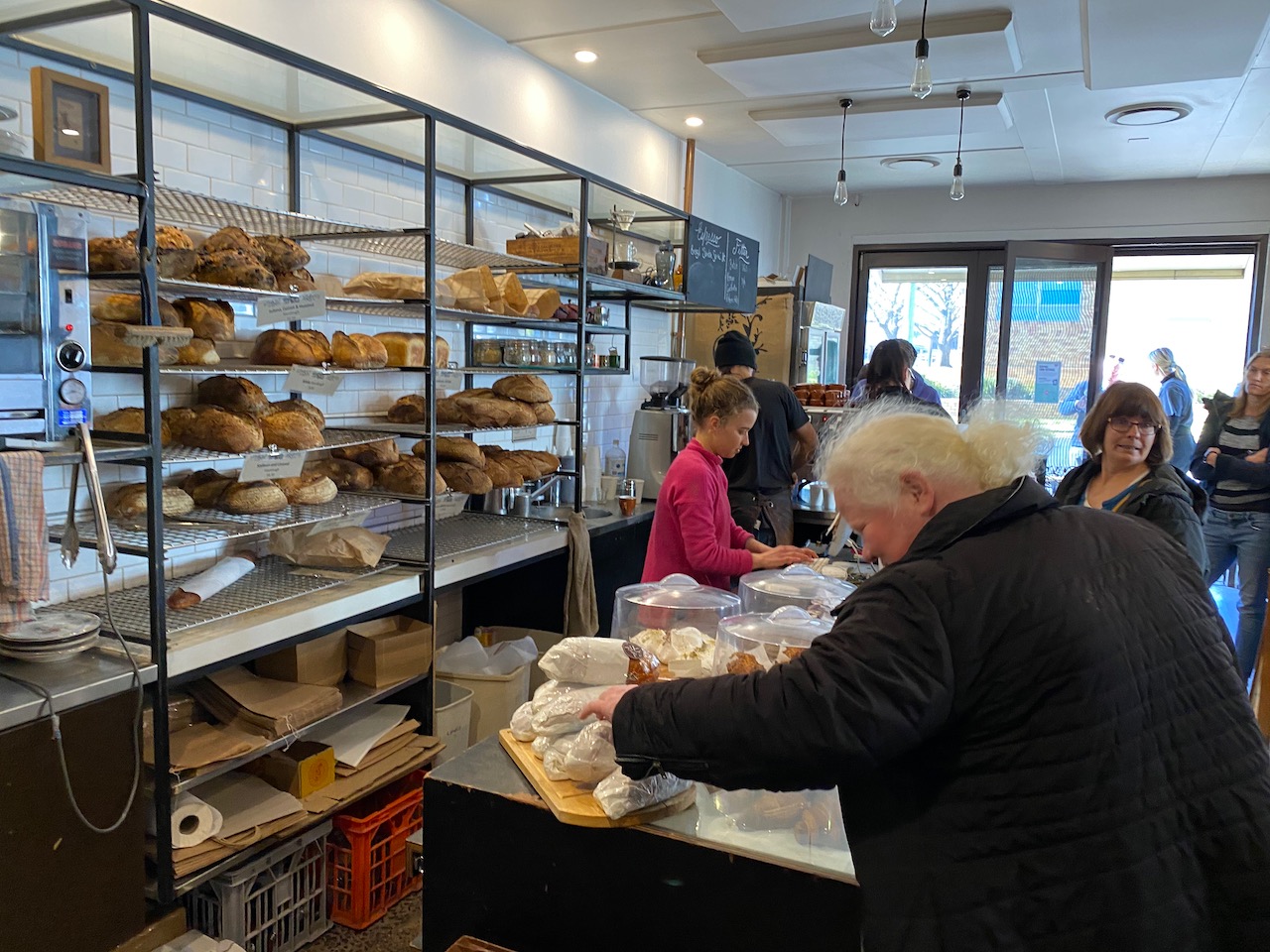 Big guitar, Tamworth.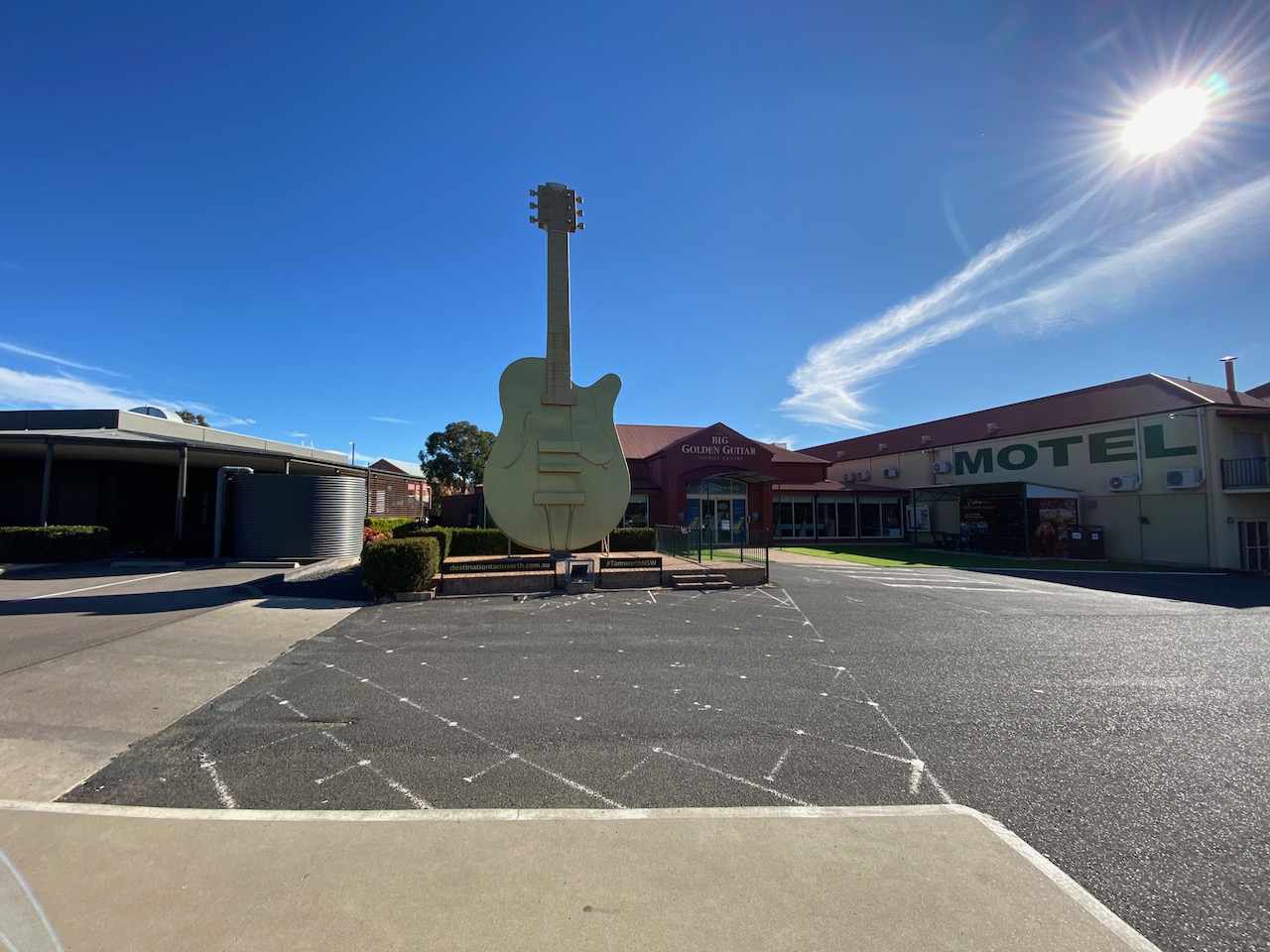 Impressive view from Oxley Lookout, Tamworth.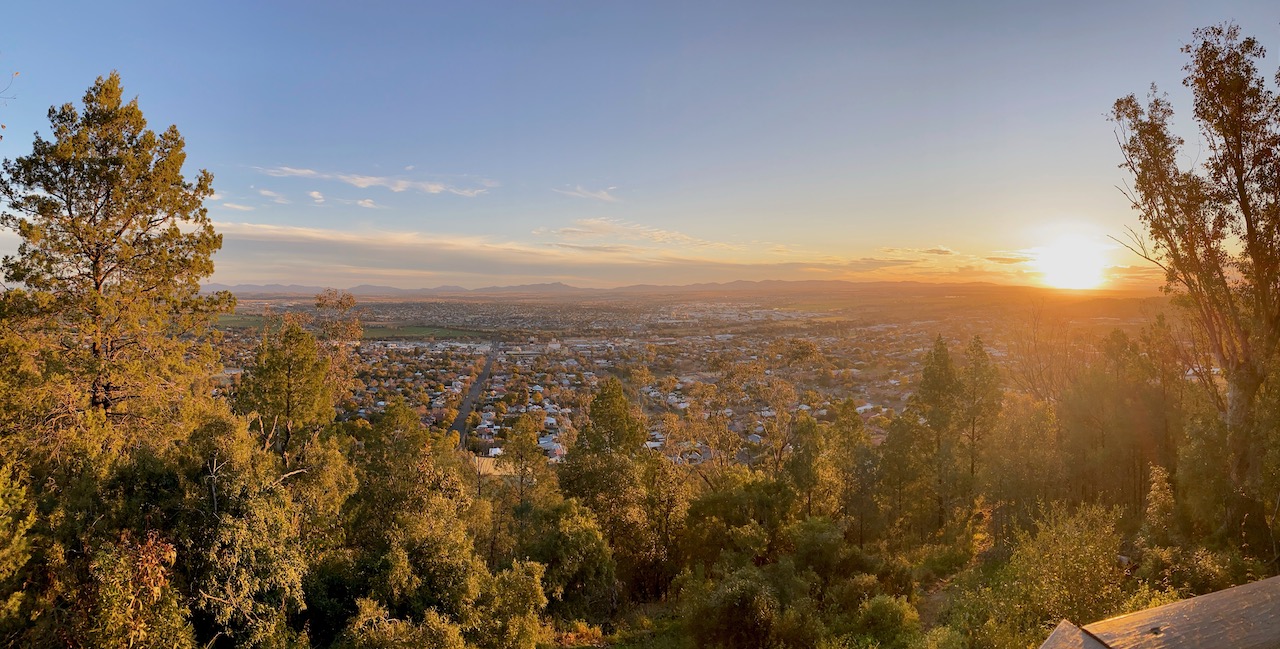 DAY 6 Tamworth to Sydney
Came back via the Hunter Valley, stopping in Singleton for lunch.