Sydney University Electrical Engineering Graduation Ceremony Dec 2021
Congratulations to our graduating students this semester. This was the first time I've had 3 PhDs in the same ceremony.
Why so many cough drops?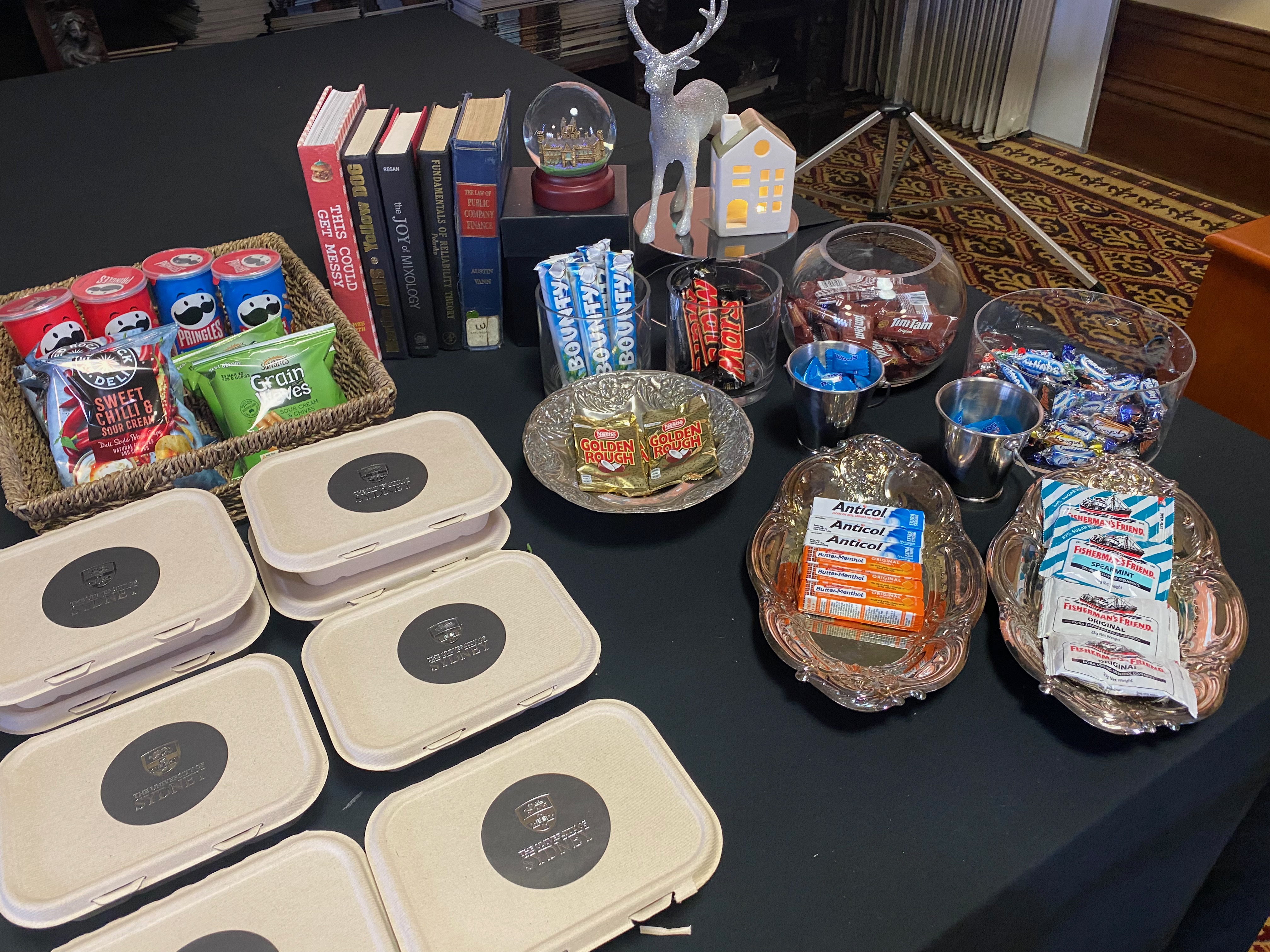 Academics are being told to be on their best behaviour.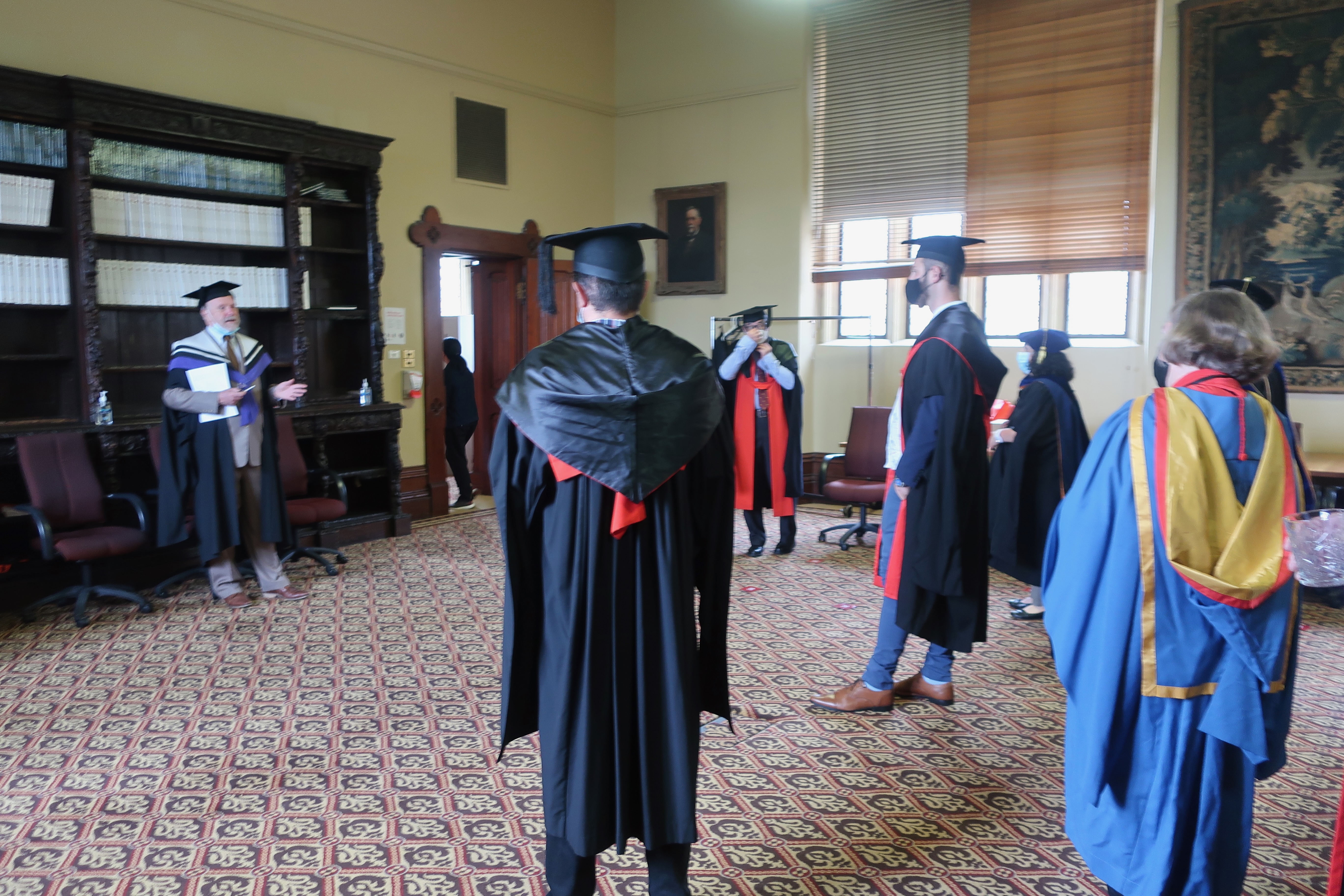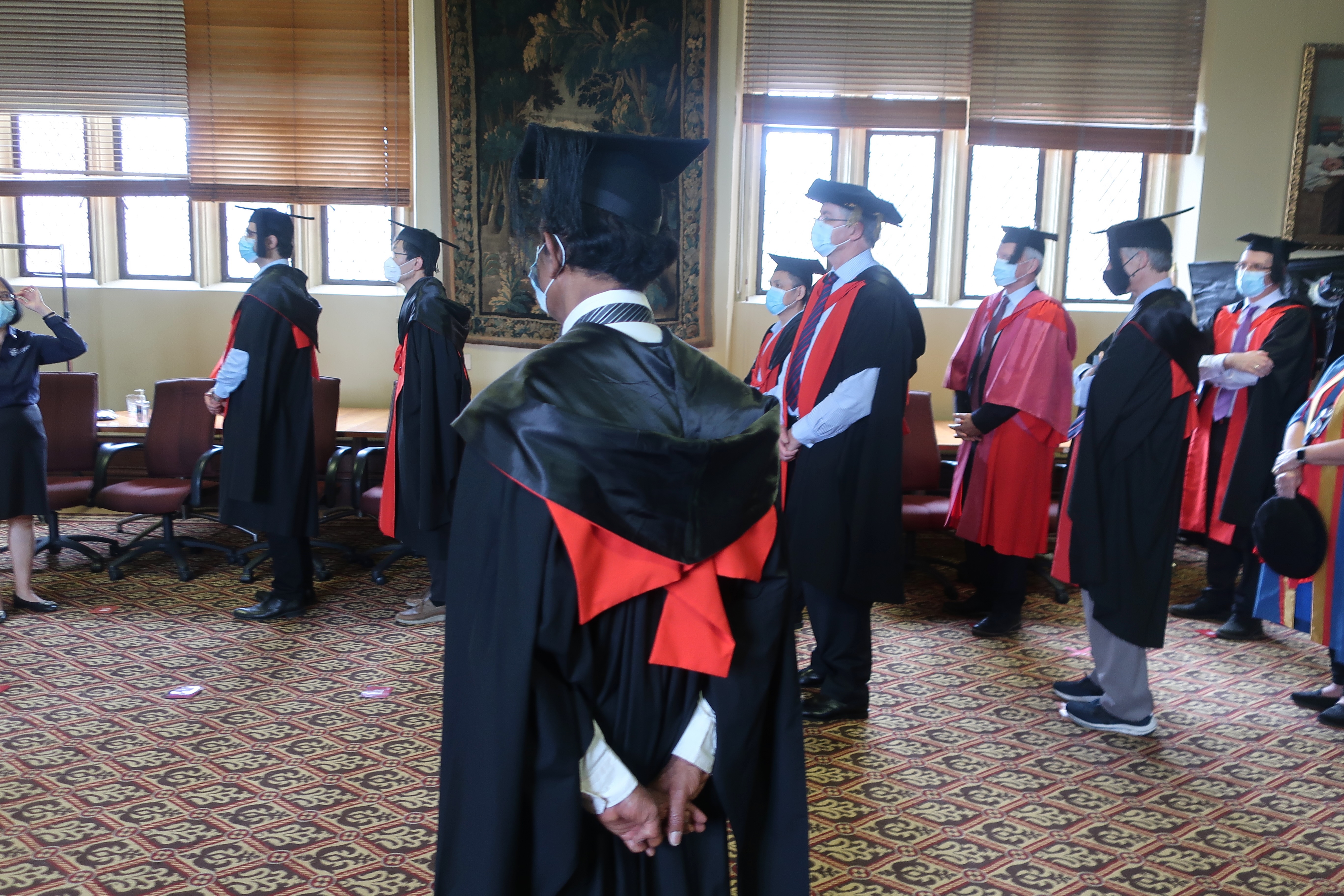 Academic procession seems very strange with all the masks.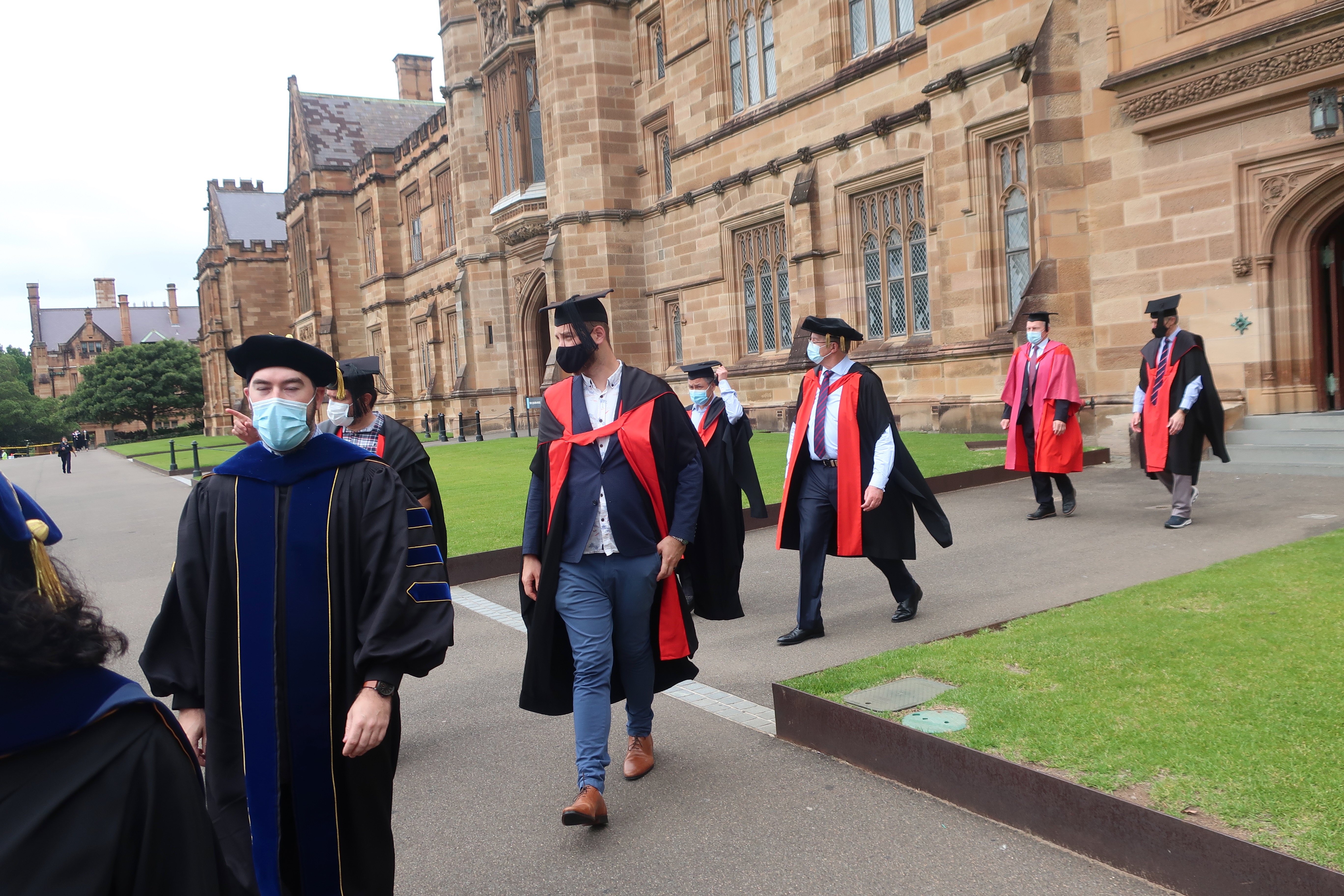 I was way back in the 4th row.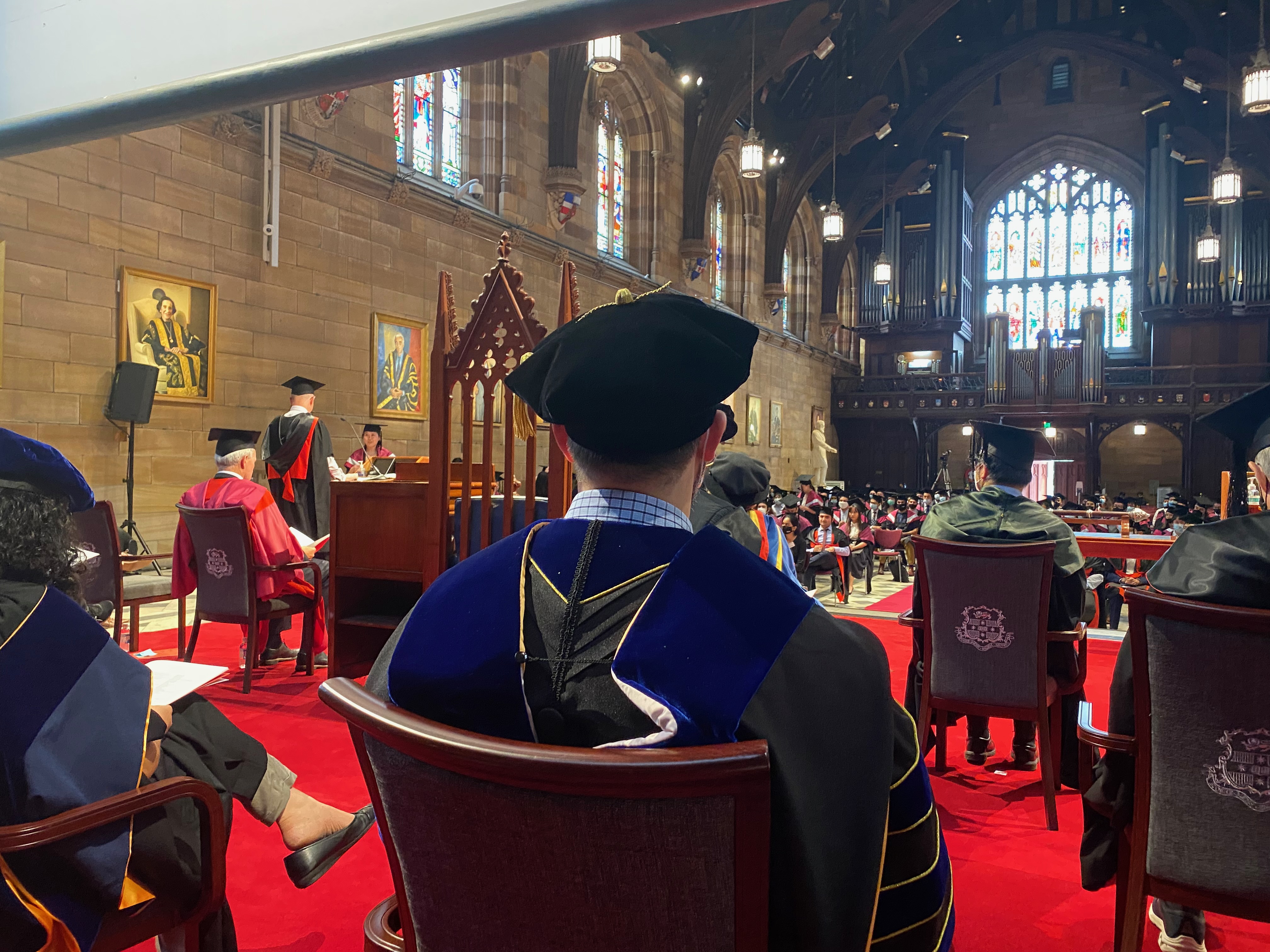 School of Electrical and Information Engineering Faculty that attended.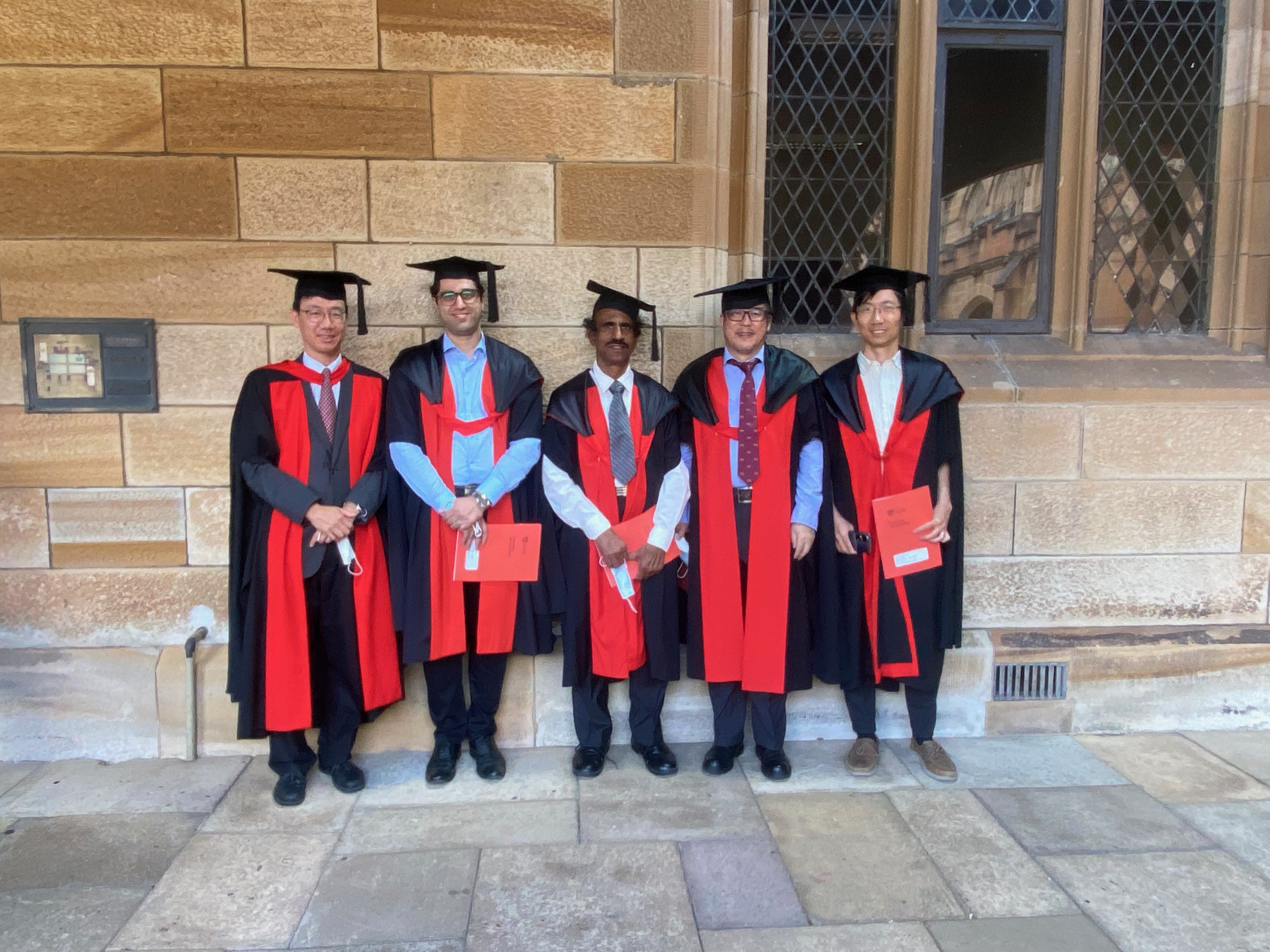 From left to right, Mr Bo Peng (B.E hons 1), Dr Julian Faraone, myself, and Dr Rui Tang. Dr Sean Fox graduated in absentia.