Here are some photographs of Hong Kong.
Kowloon and Hong Kong from the Lung Cheung Rd lookout at dawn. Festival Walk can be seen in the foreground, Parc Oasis in the middle and the tall buildings of Hong Kong Island in the background.

Taken from the Sky Lounge, Sheraton Hotel in Tsim Sha Tsui.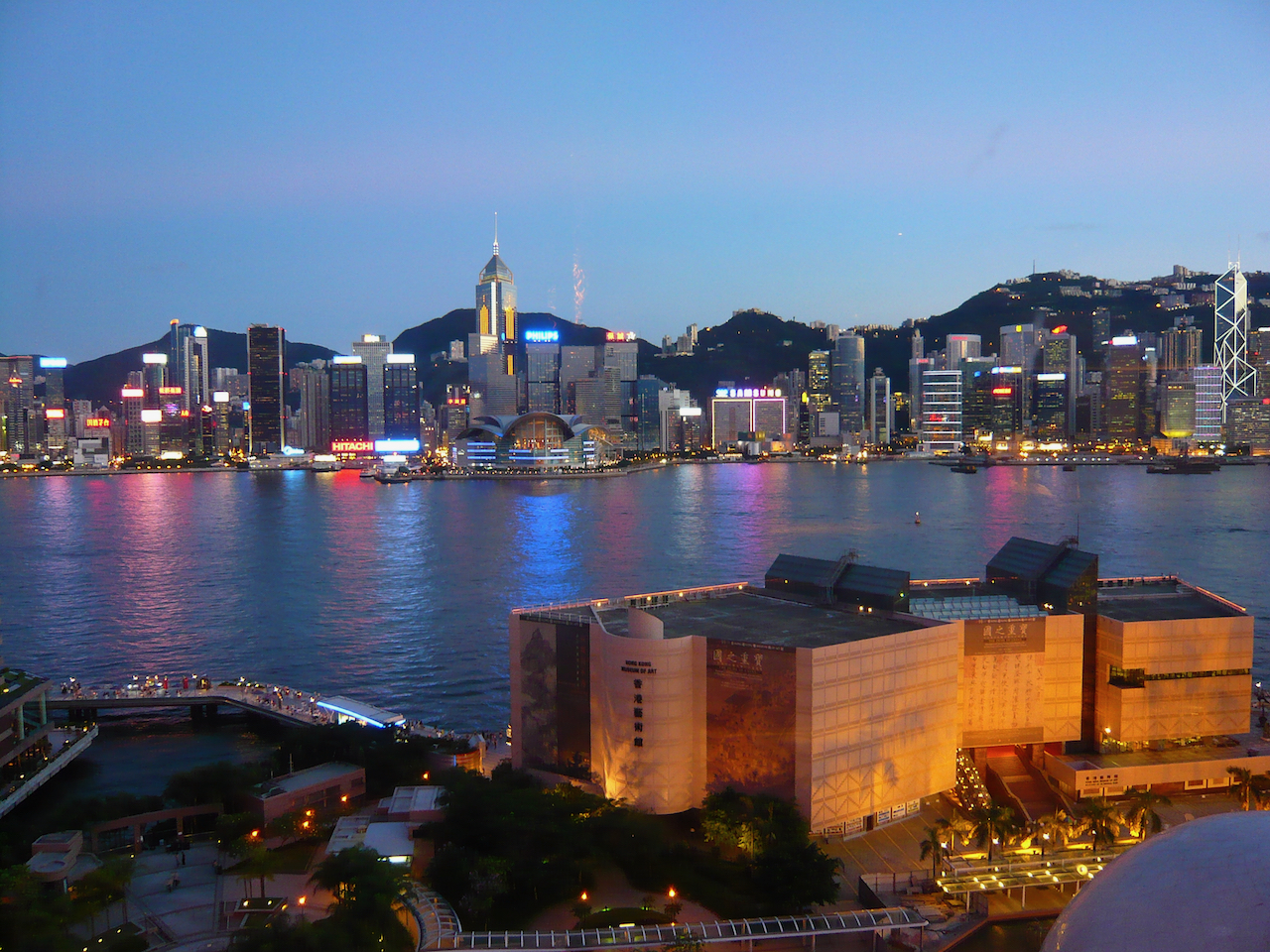 This was taken from the window seat of a plane landing.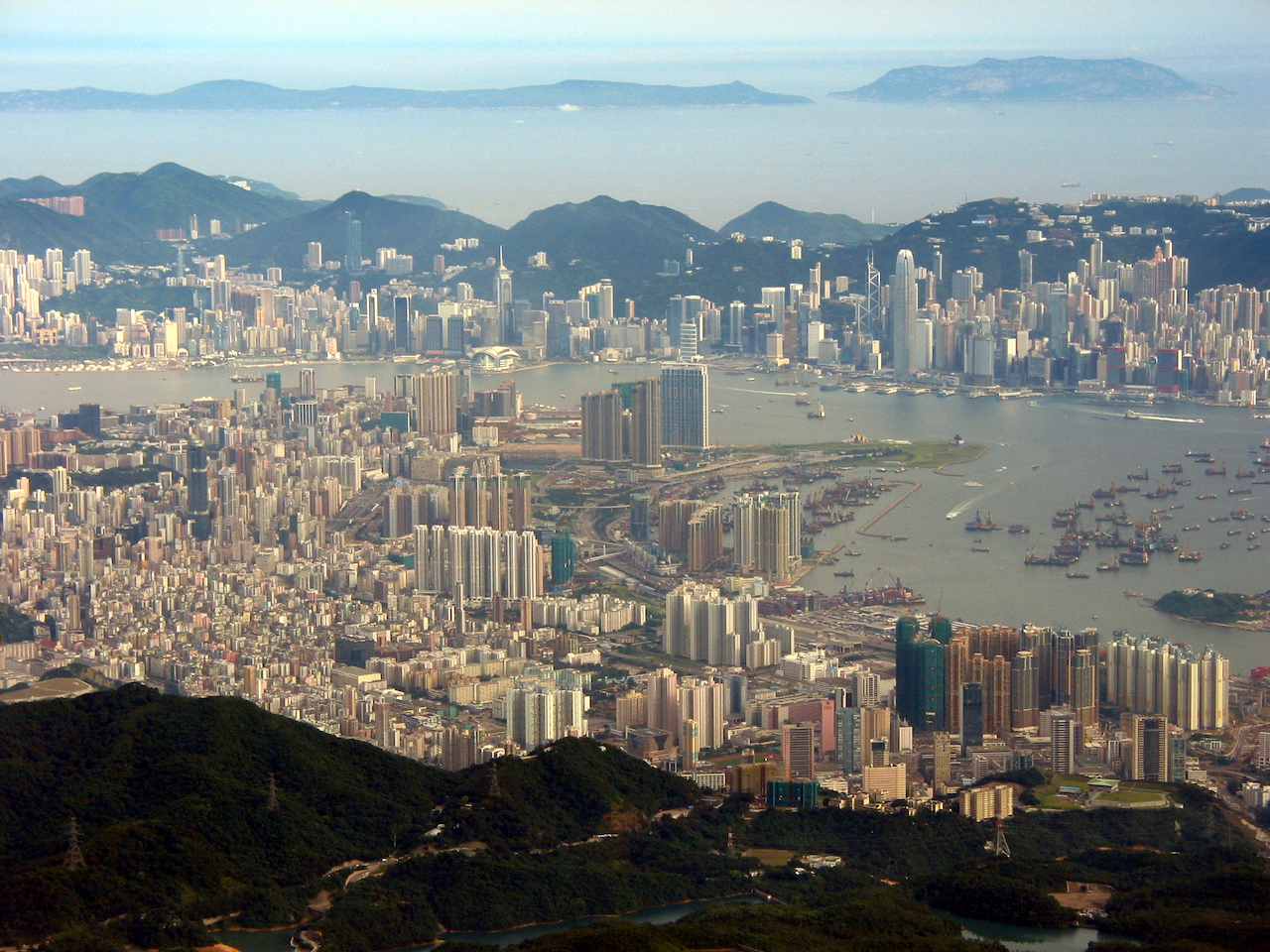 Finally, this is the Hong Kong Convention Center taken from the Star Ferry just after a storm.