South West Rocks (Michael Zhu)
An awesome fishing report that Michael Zhu sent to me via Facebook Messenger.
Dear Phil, our group of four people boarded Brain's chart boat (big boat licensed for 15- standard package of 8 person) at Jerseyville, South West Rocks. We had one Aussie, two Swedish men and me. Here is a photo of us at 6am this morning.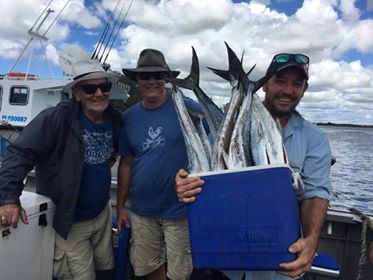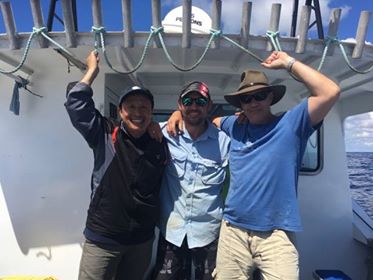 We collected  Slimy mackerel at the bait ground - while we catching bait fish I got two striped tuna. Boat traveled along the coast line to near grassy head adjacent to continent shelf with water depth ~30m.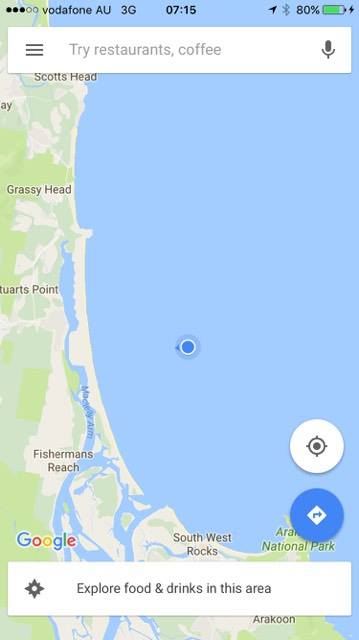 Live slimy mackerel was very effective. In 10 minutes we managed to catch our 1st big mackerel and within one hour we caught average 3 mackerel each. We lost a couple as well. One Swedish guy took a little long time fish getting it in, this resulting in a "haircut" by a shark!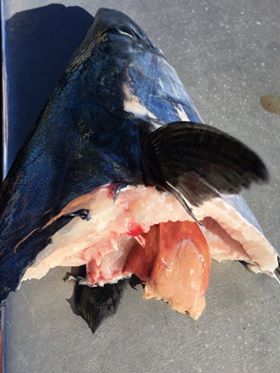 At 10am we moved to a depth of 55m for bottom fish but we didn't do much good …2 Sergeant Bakers a couple of ocean flathead and a red rock cod. I caught a school mackerel.
When we returned to jetty at noon, another chart boat that was targeting Jewfish caught two…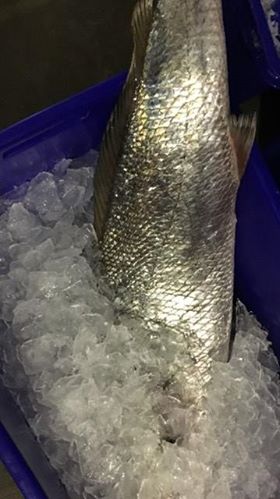 South west rock - we shall go for a trip together. I'm still on bus returning Sydney. and fly back to HK Sunday. Again, I'm so sorry missed out our appointment n hope we catch up next time - Michael.