This was the first time I attended Wyong Field day 2021 "Mayham".
It wasn't too hard to tell I was at the right place.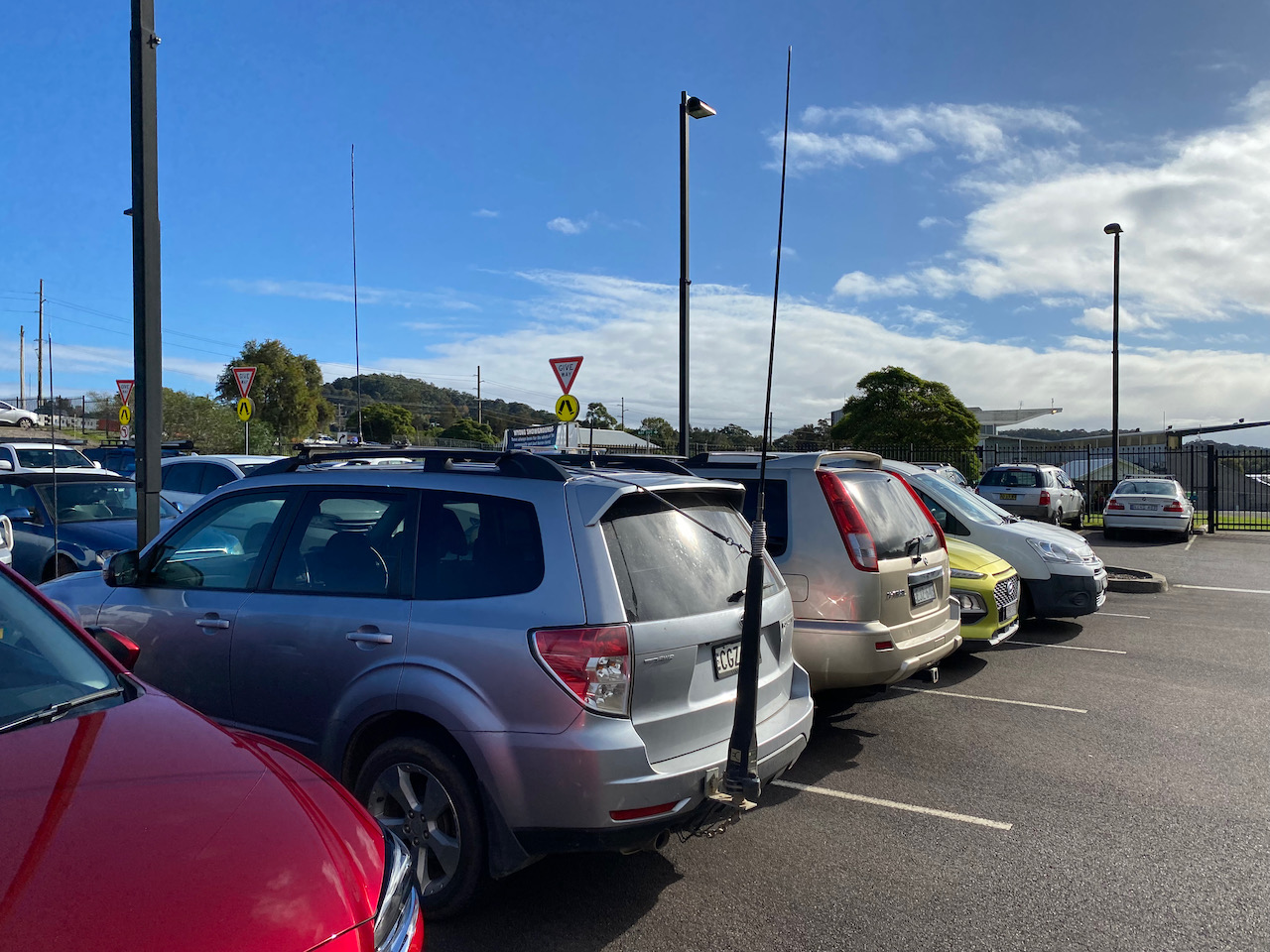 Although I was told numbers were well down on what they were in previous years, there were more people there than I expected.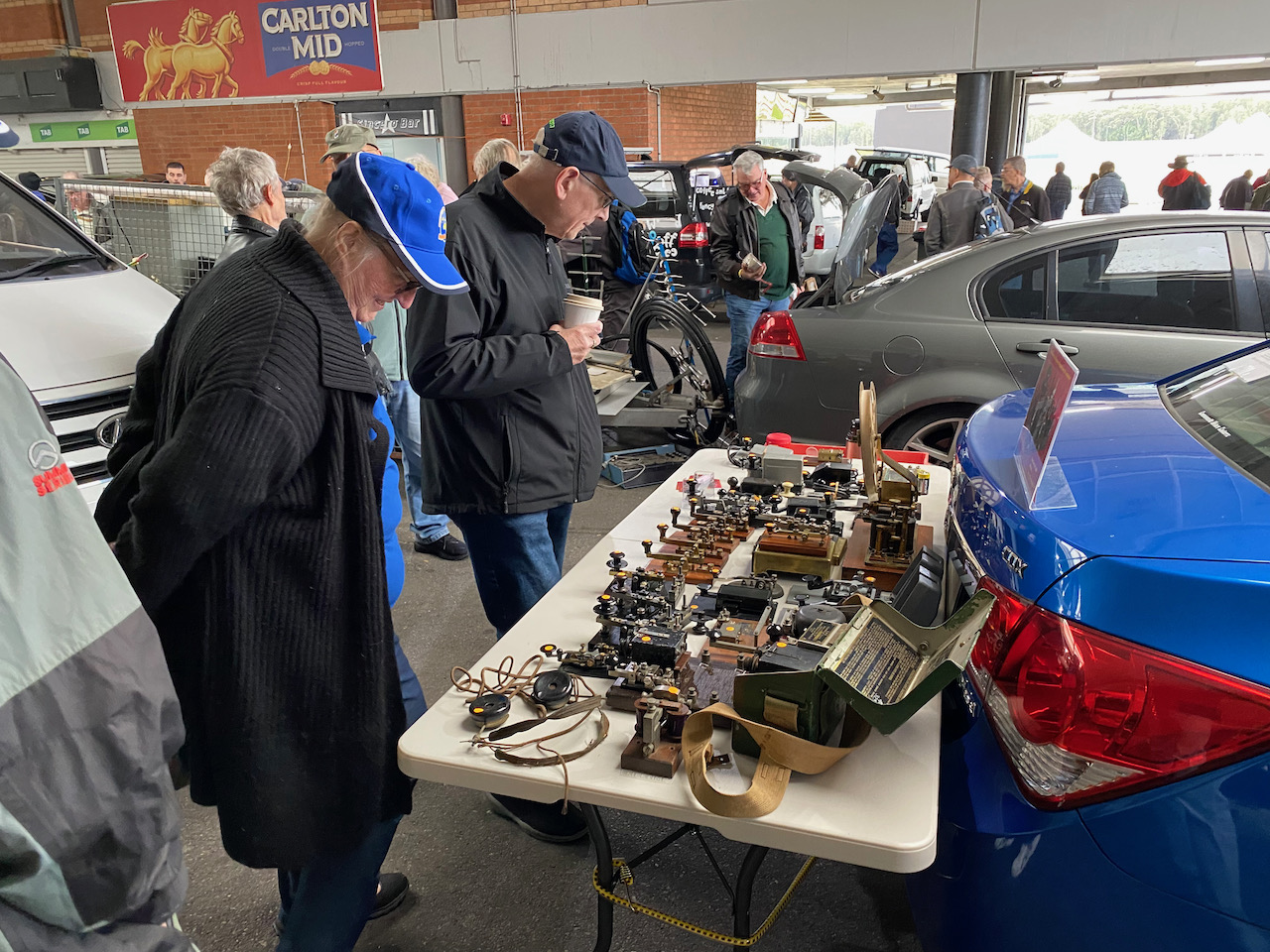 My favourite item was this RF Termination in the back that looks like a file cabinet.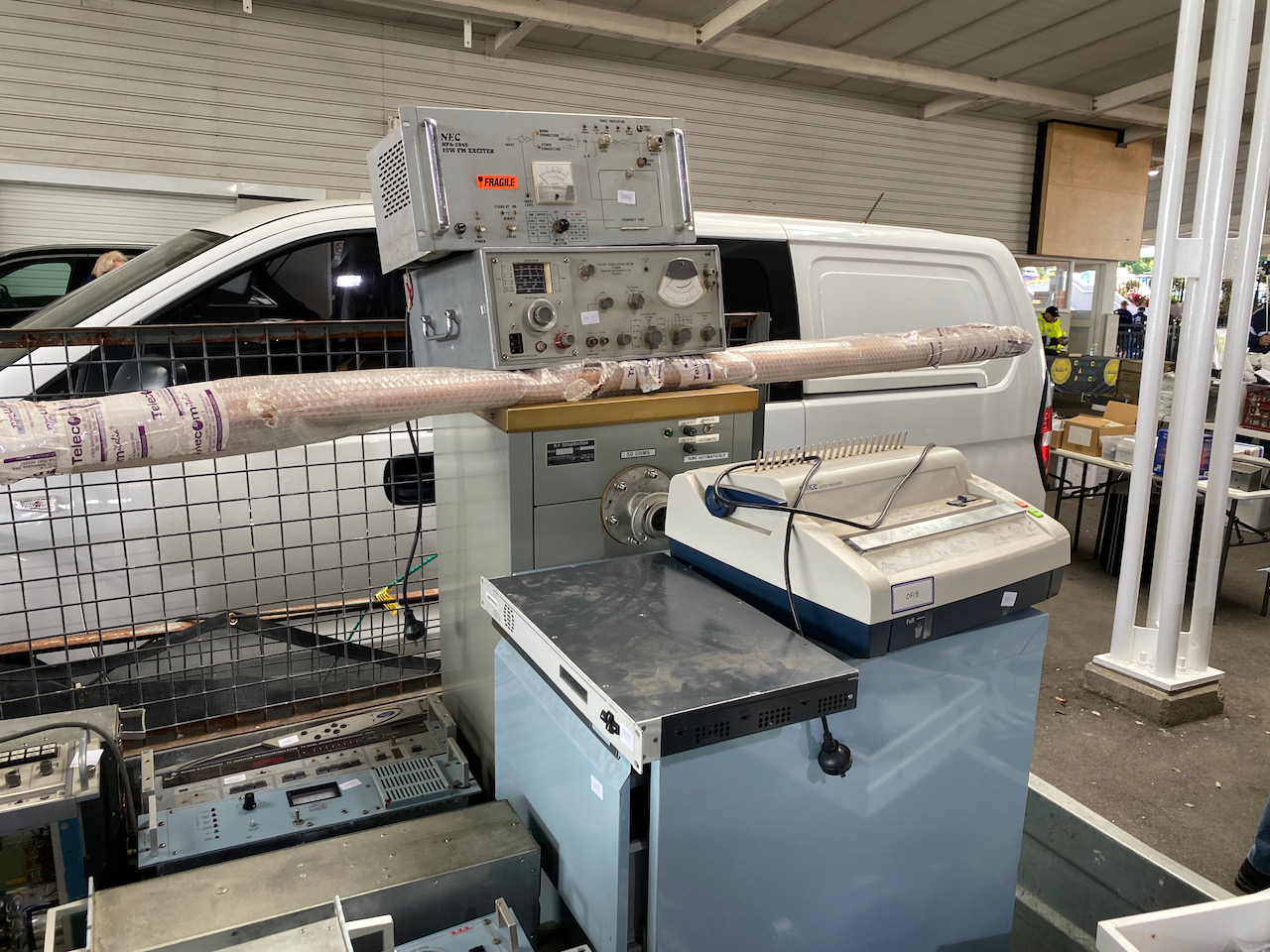 Car boot sale.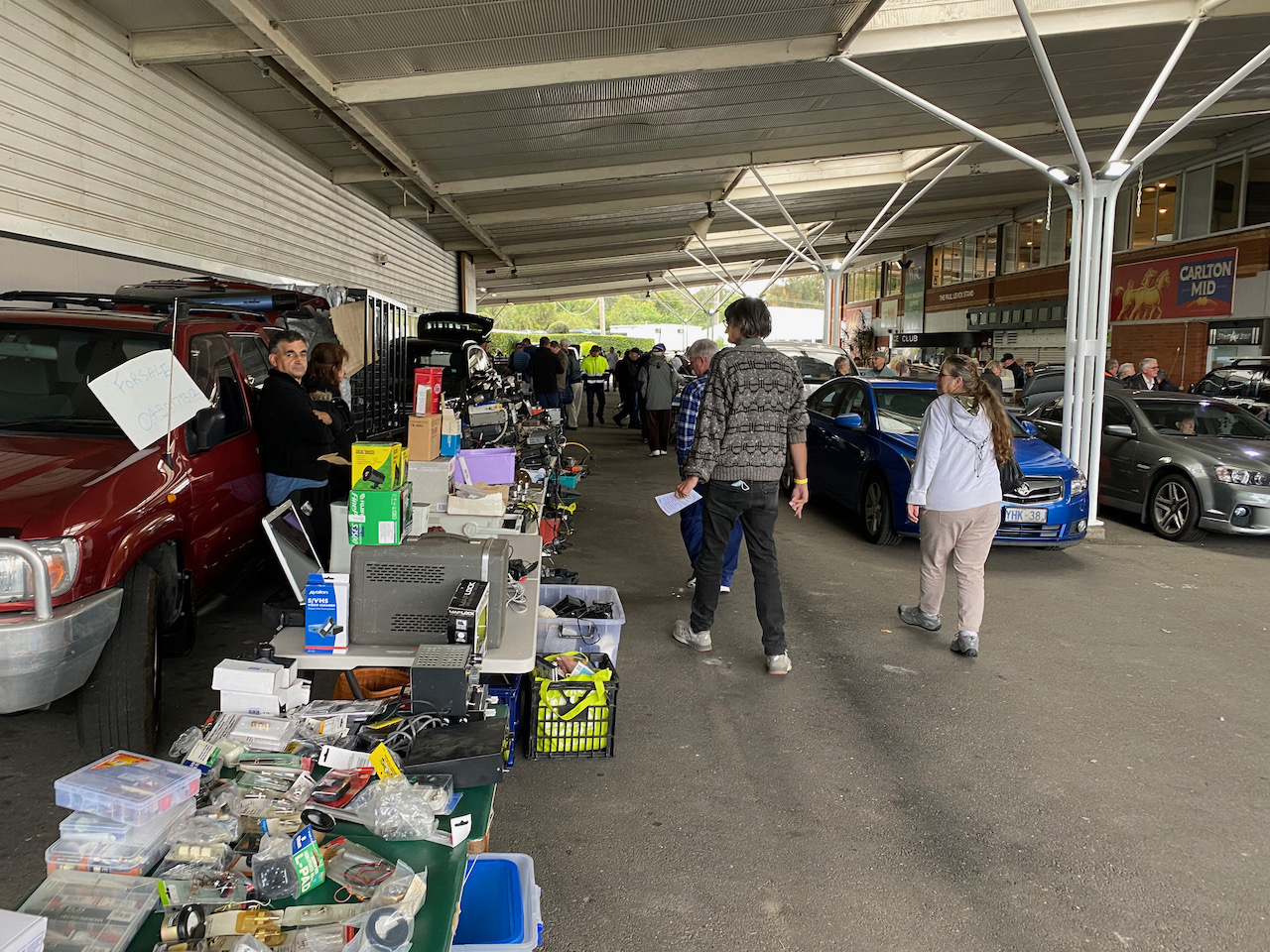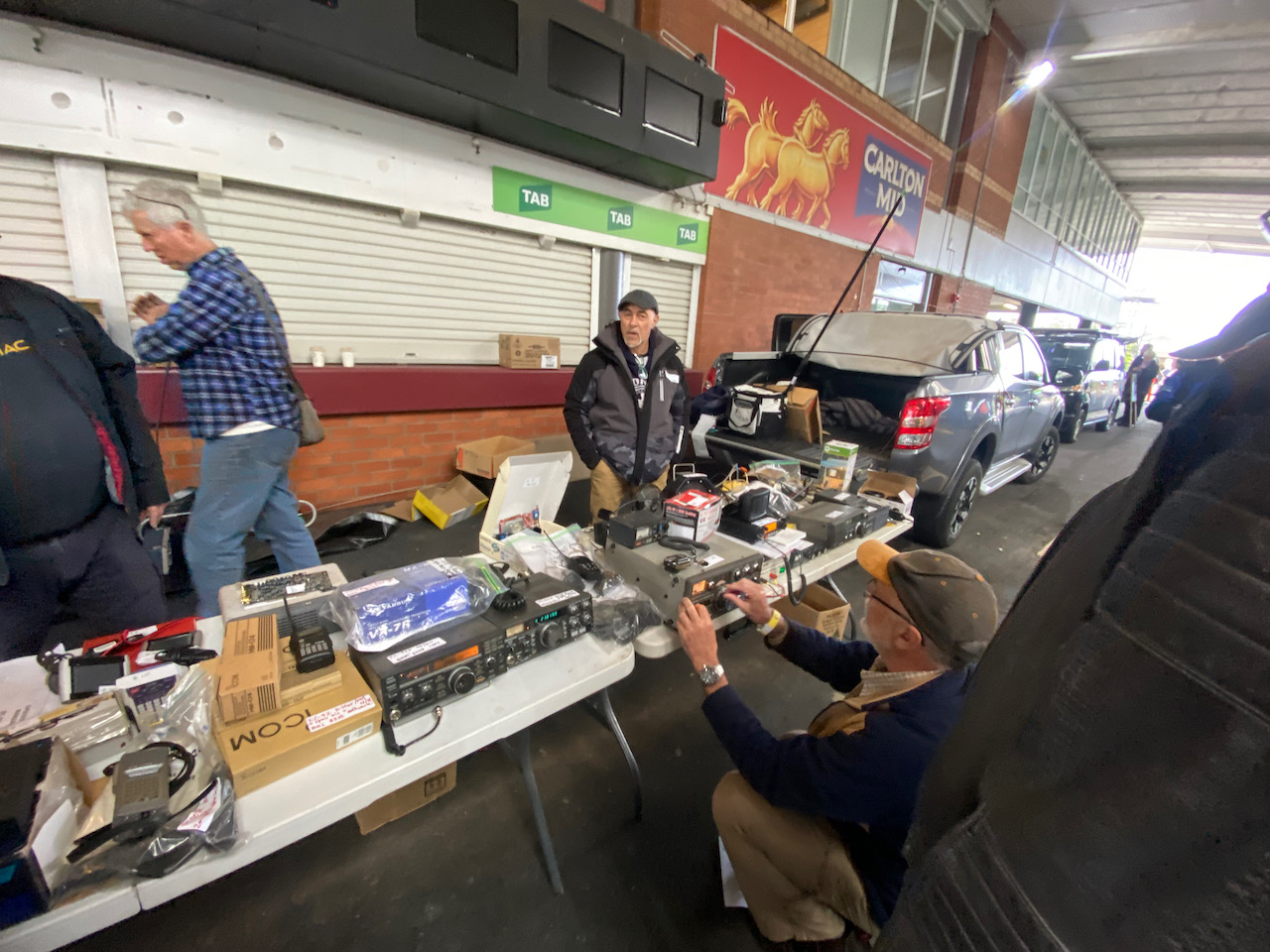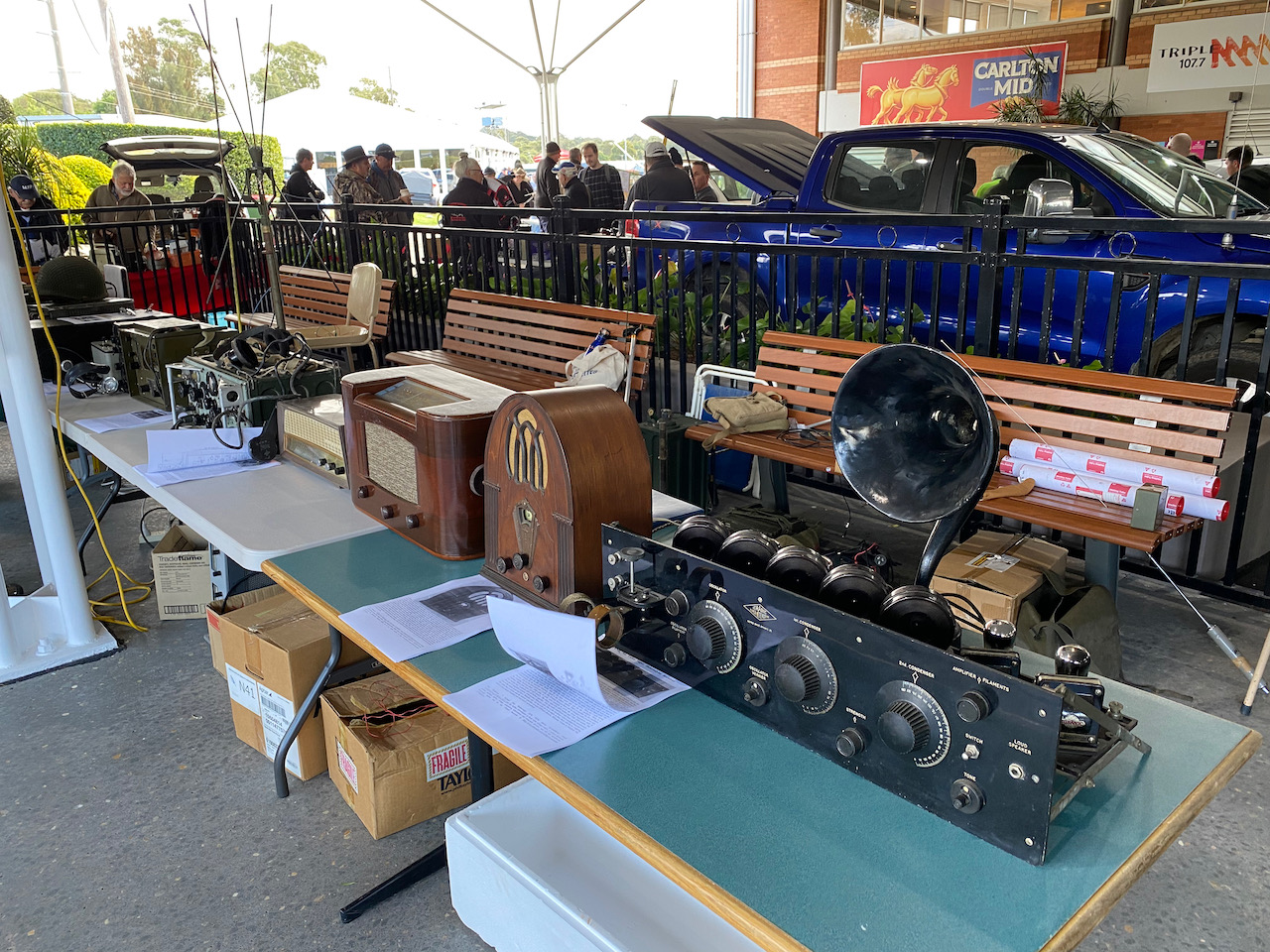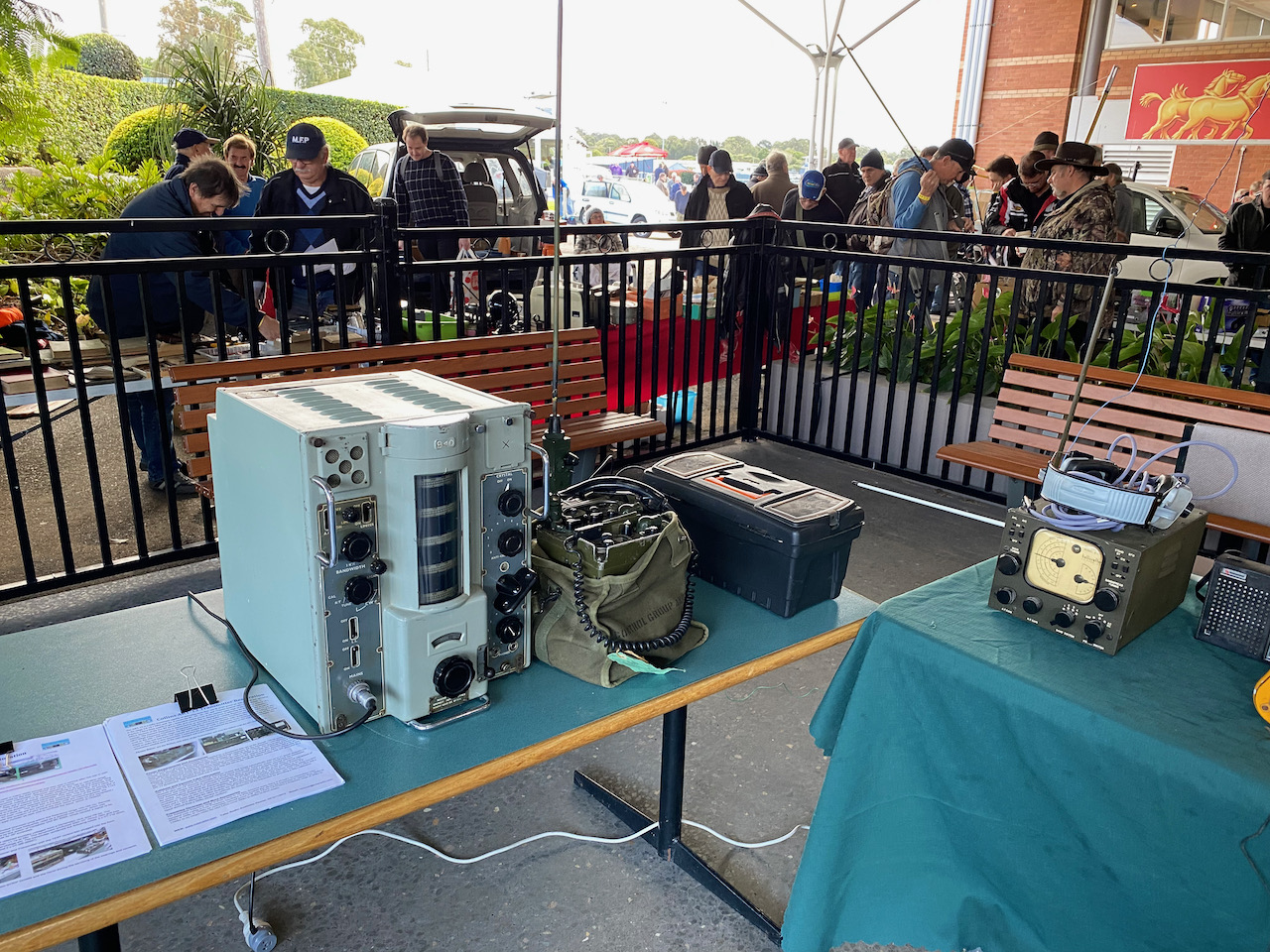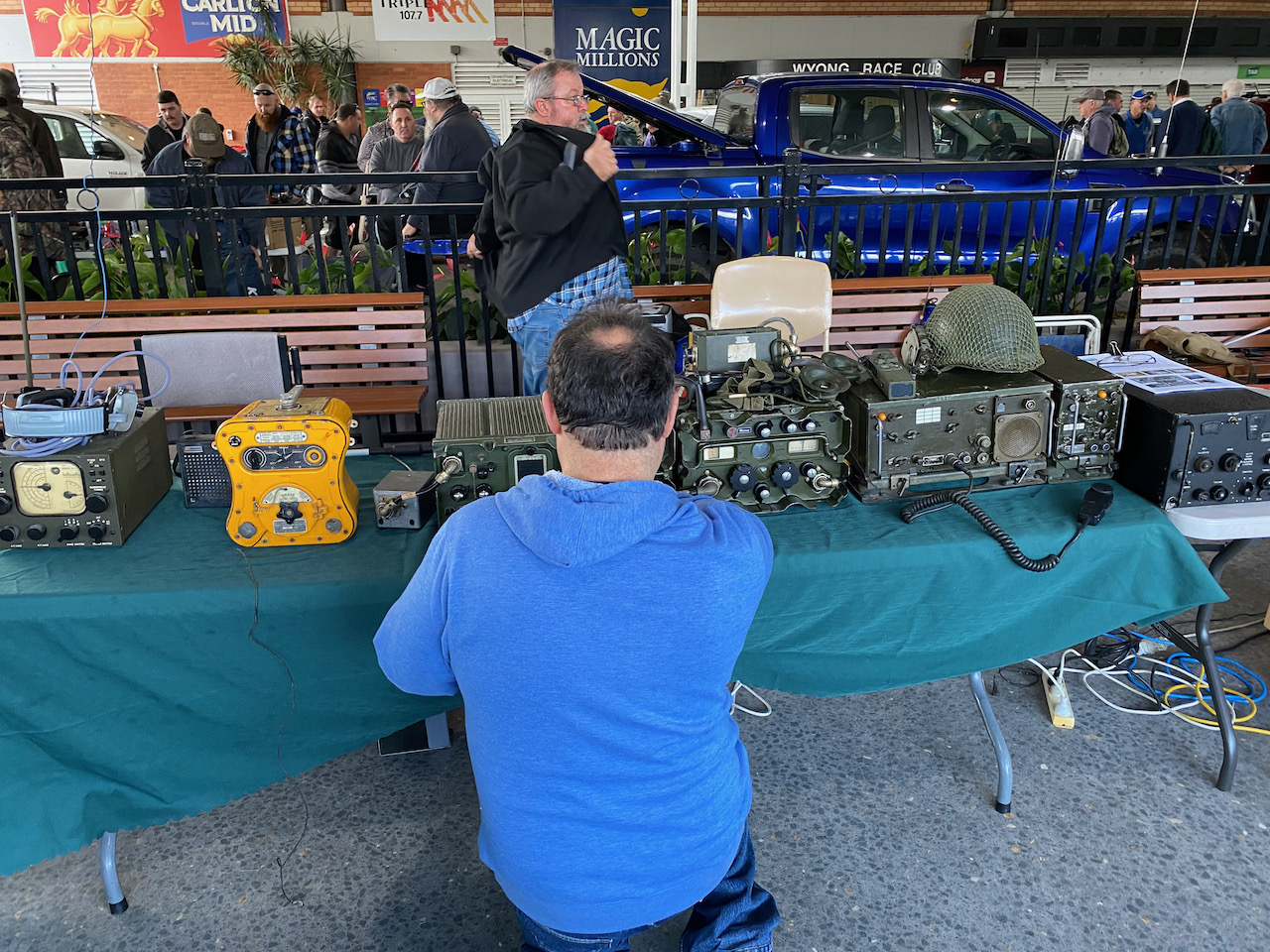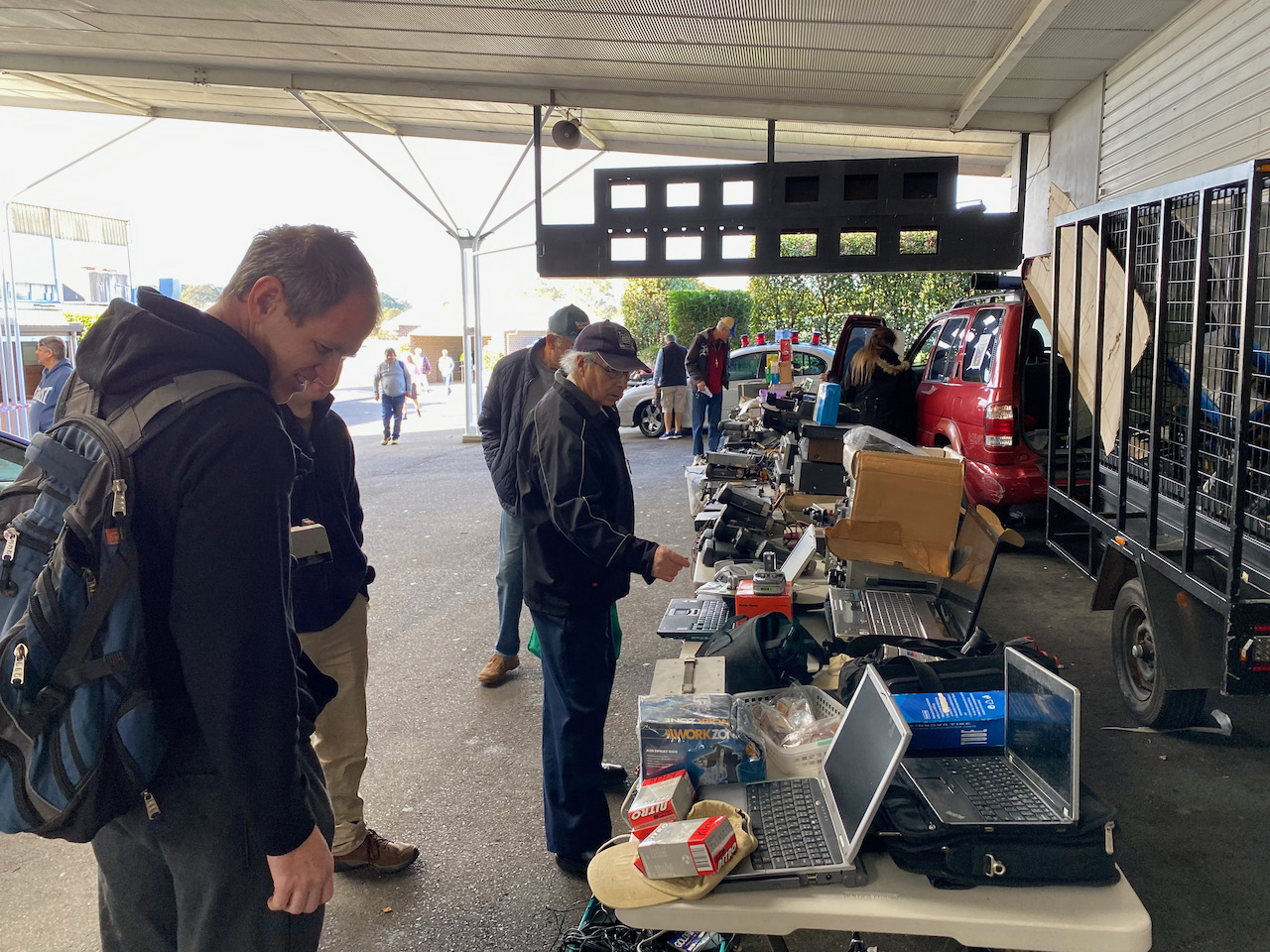 Inside the pavillion.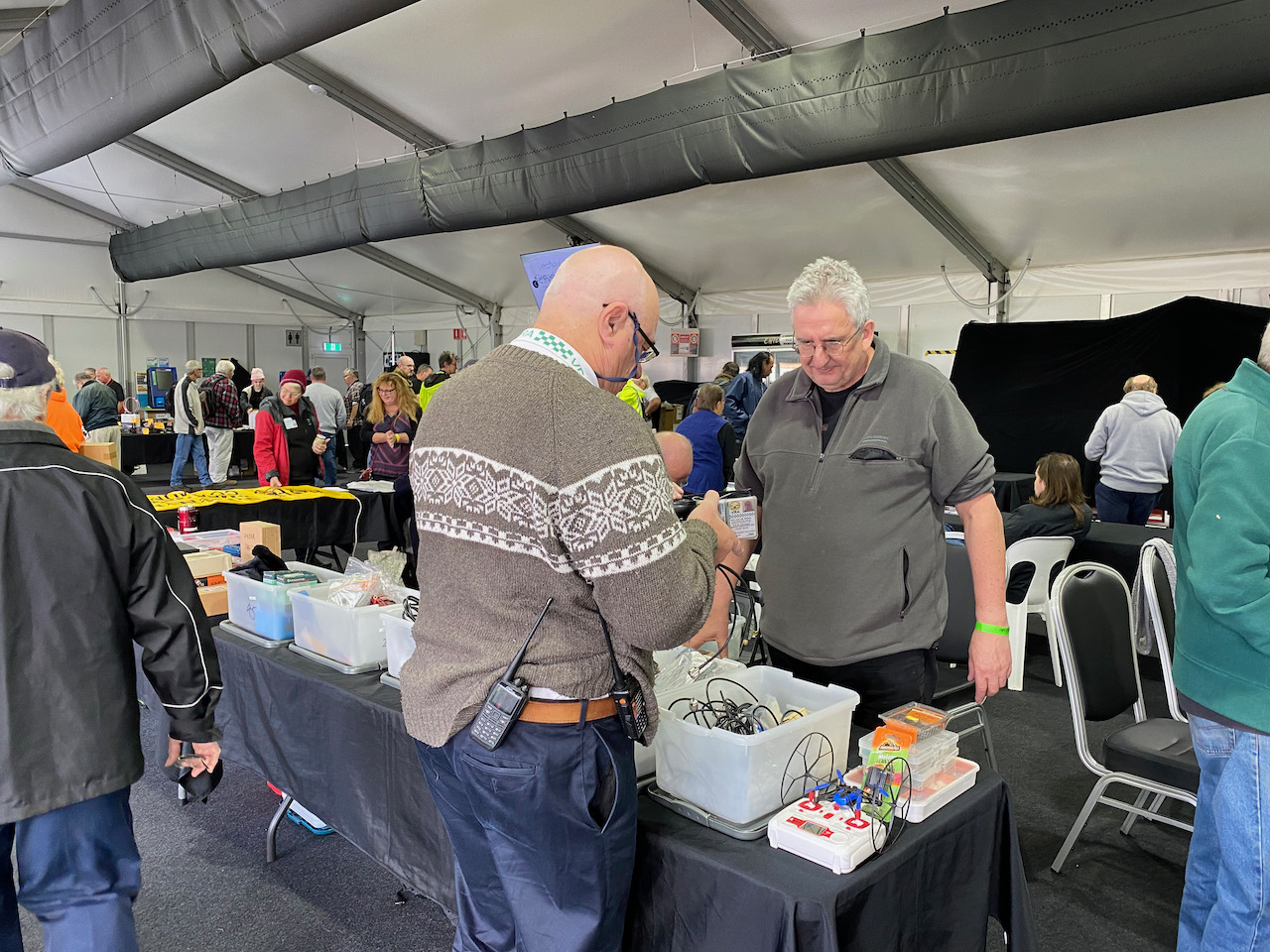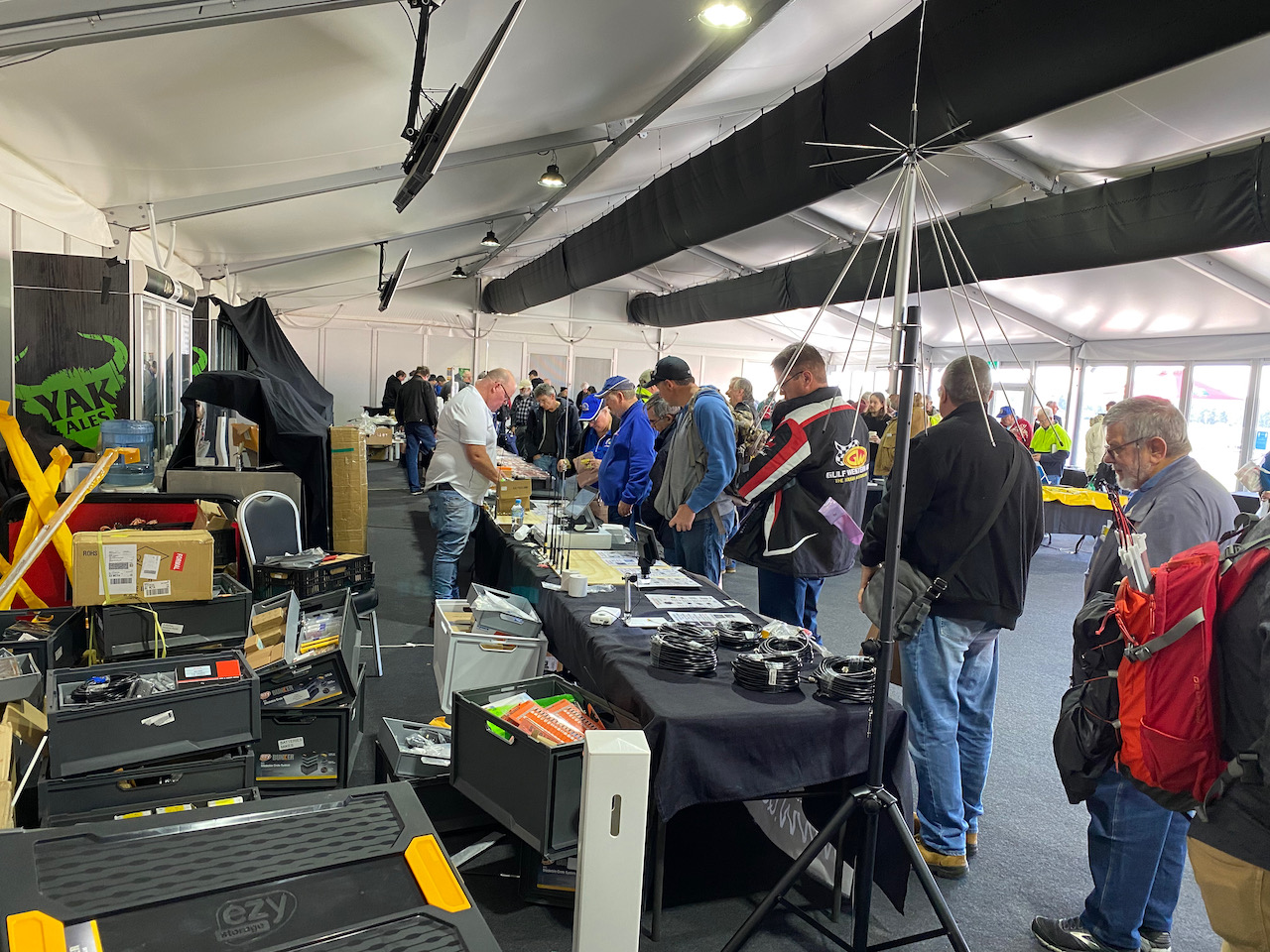 Morning tea with the guys from the Manly Warringah Radio Society.