Lake Eucumbene - who would go trout fishing during a heatwave?
Made a trip to Buckenderra Holiday Village on Lake Eucumbene for a very hot Australia Day weekend.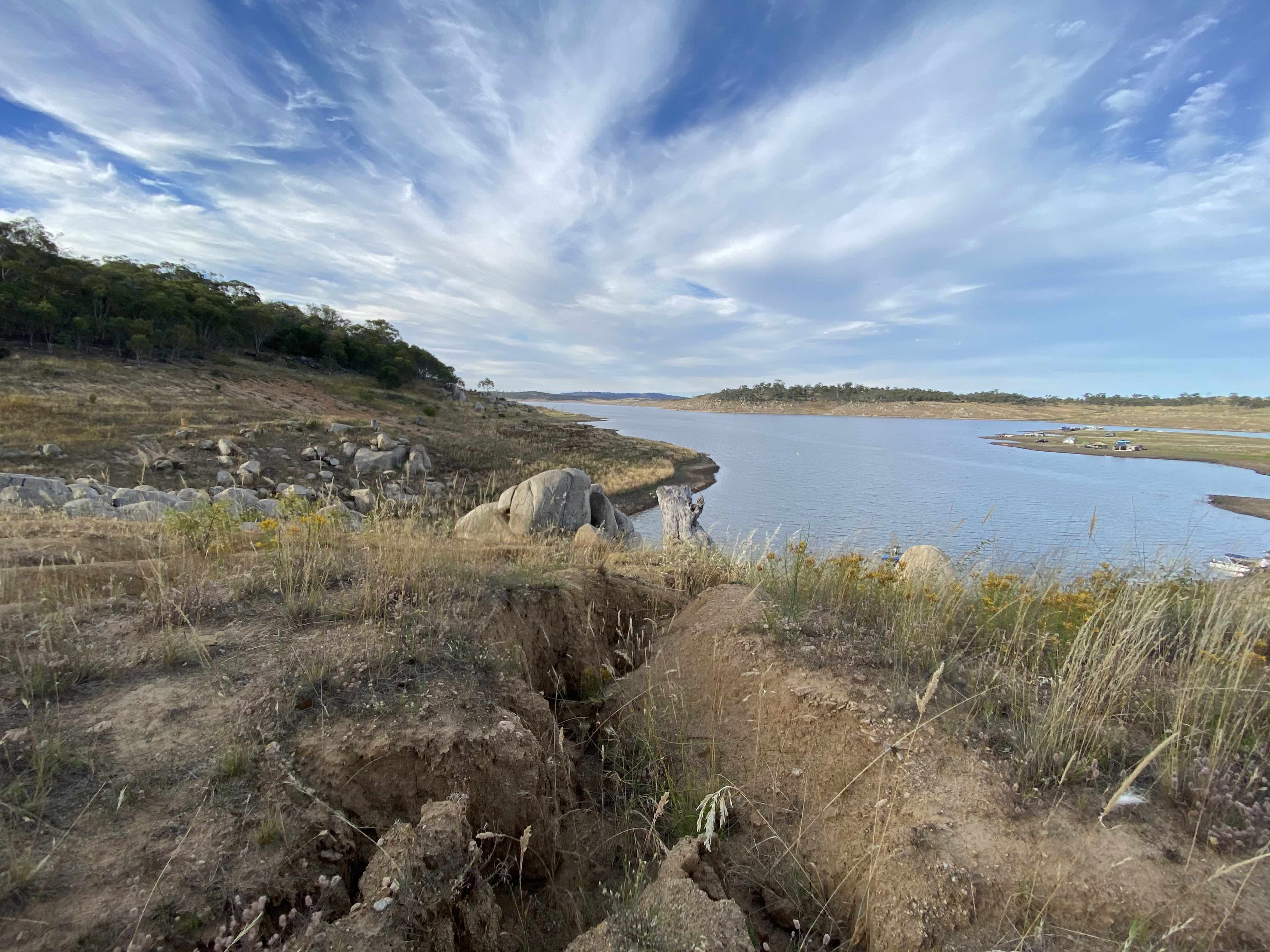 Each day the maximum temperture was 32 C and I was fishing from the bank in my chest waders. Here are more photos of Buckenderra.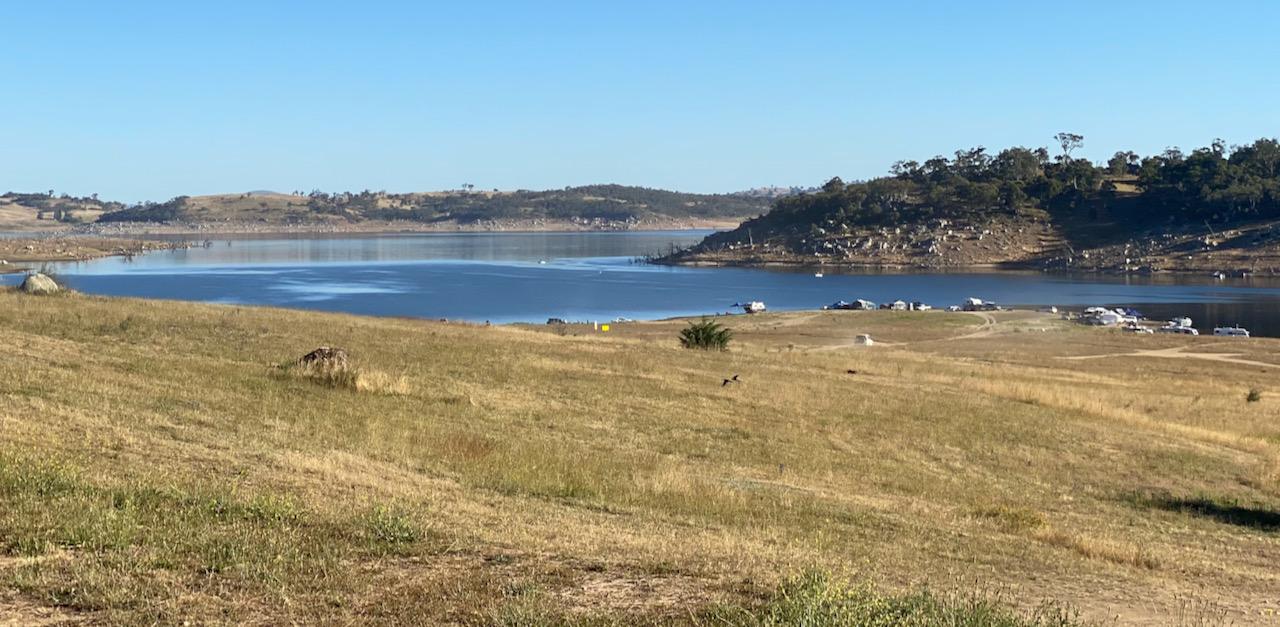 Didn't really have enough time to fish properly on the first evening as I didn't get to the water until after dark and couldn't see where to fish. The following day we went to Jindabyne, mainly to get out of the heat. The Red Door Roastery was very busy mid-morning.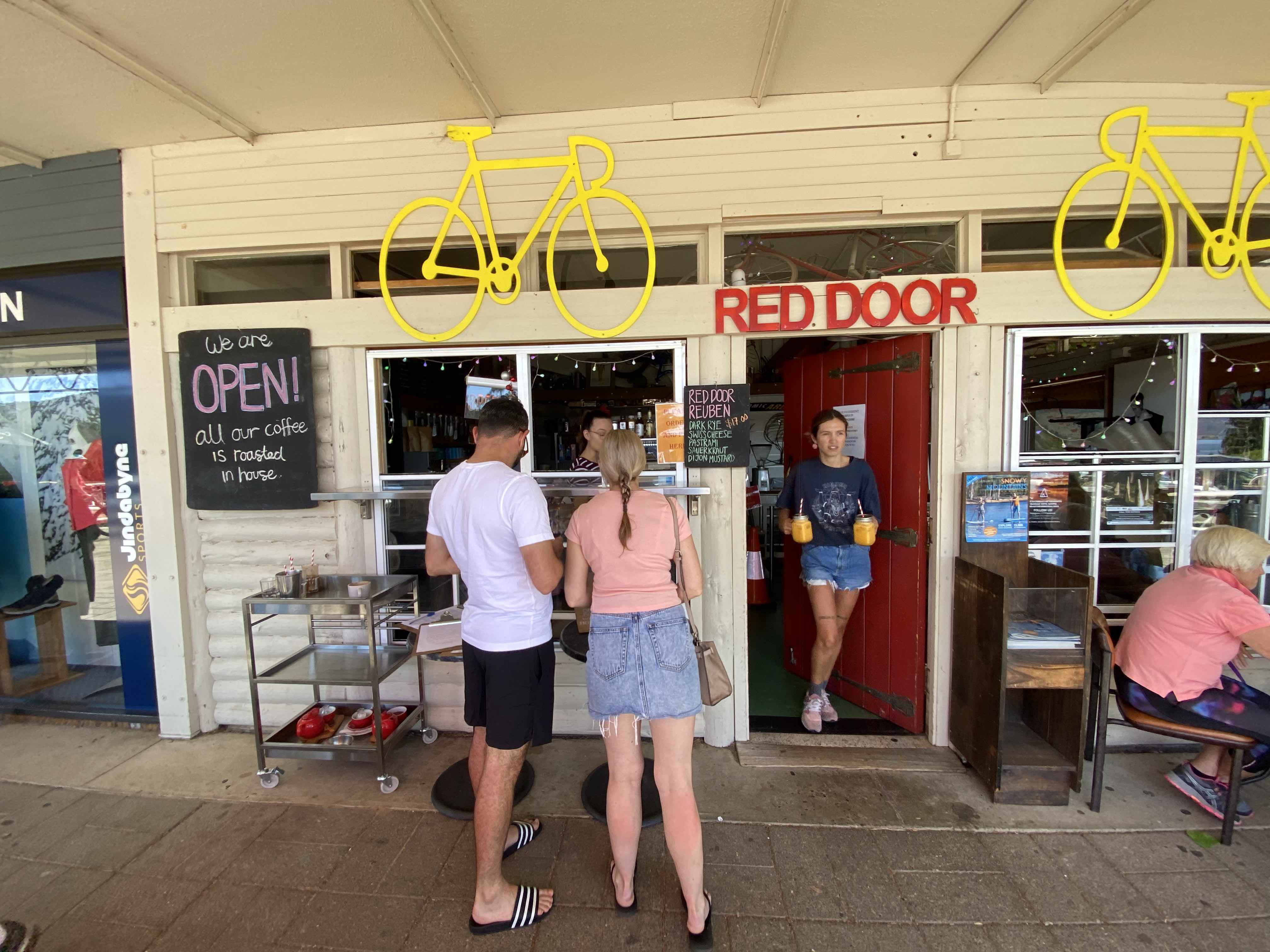 This is the view from Mount Gladstone Lookout.

The fishing was very tough and nobody that I spoke to at the caravan park had caught anything. In the evening, fished some slightly deeper water which I was hoping would be cooler. I was having a quiet, contemplative time when the peace was disturbed by a fish taking my Mrs Simpson (fly) so violently, it made me jump. The fish ran towards me and I had to back pedal to keep the line tight. It tried to leap out of the water two or three times but didn't get airborne. After a brief struggle I beached this fat rainbow trout. The autopsy showed it had been feeding on stick caddis and flying ants. I had a second hit that evening but unfortunately didn't hook up.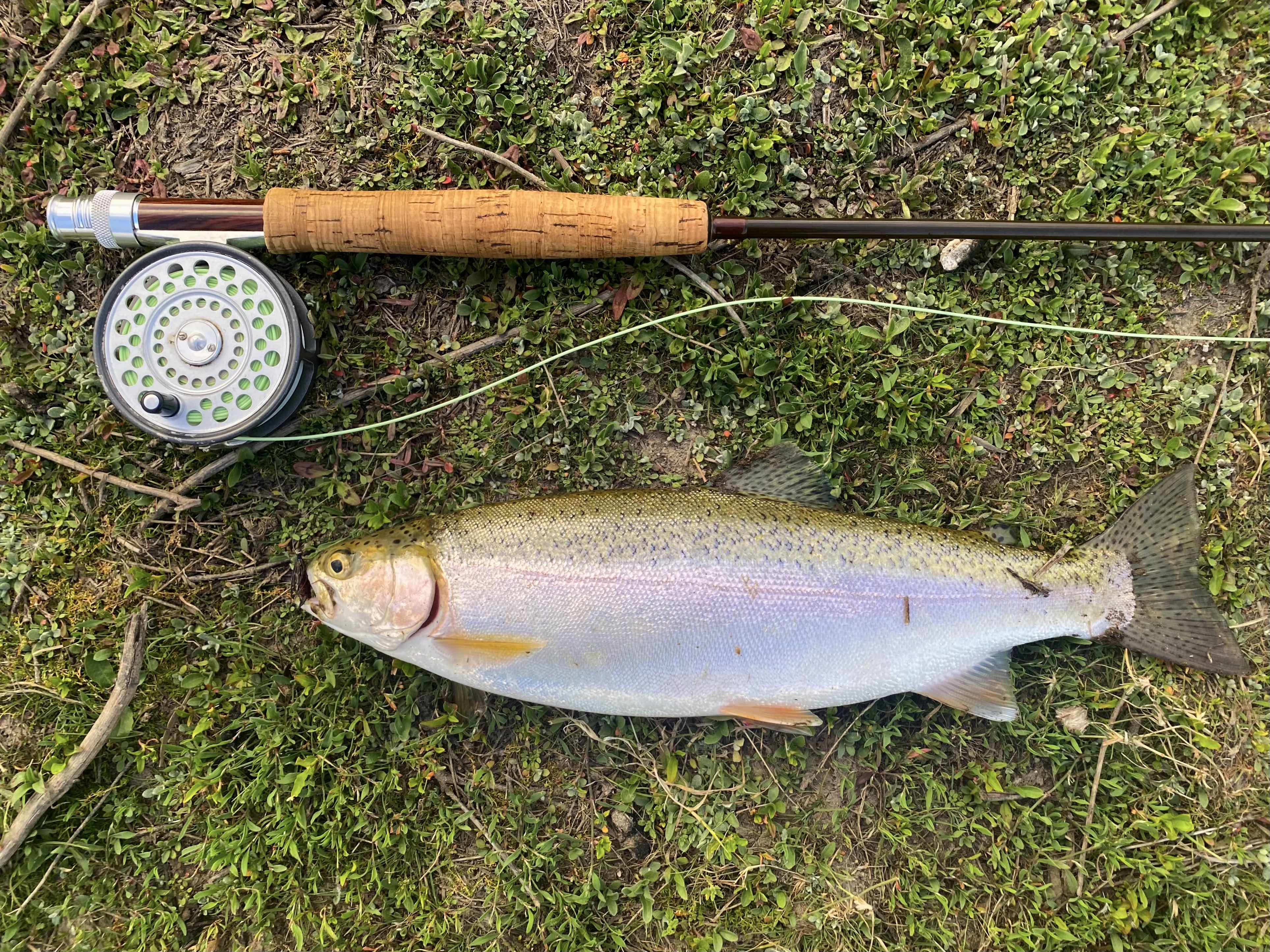 As I was walking around in the dark, I realised the importance of having decent torches. It is crucial to have something reliable, convenient and fit for purpose. I had brought a 18650 torch (Olight S2RII) and an AA headlamp (Zebralight H52). The first night I couldn't be bothered to find the H52 but that was a mistake. Changing flies in the dark was much more difficult with a torch in my mouth. It's not so bad with saltwater fishing where the hooks are much bigger. The following evening, the headlamp was very much appreciated. It was a pretty bright night so I didn't need the S2RII to find the car, but the combination of the two is what I have been using for a while now. I like having the redundancy and both serve a different purpose. I also like how I can charge either of them now via USB using the Olight charger (S2RII) or Olight Universal USB Charger (AA). I haven't had the S2RII ever need charging in the middle of a trip but the H52 has run out before.
Dried the fish and covered them with salt, including the cavity. On the bottom of a foil-lined wok I added: 1/2 cup rice, 5 tablespoons of tea and 6 bay leaves. Smoked for 30 minutes.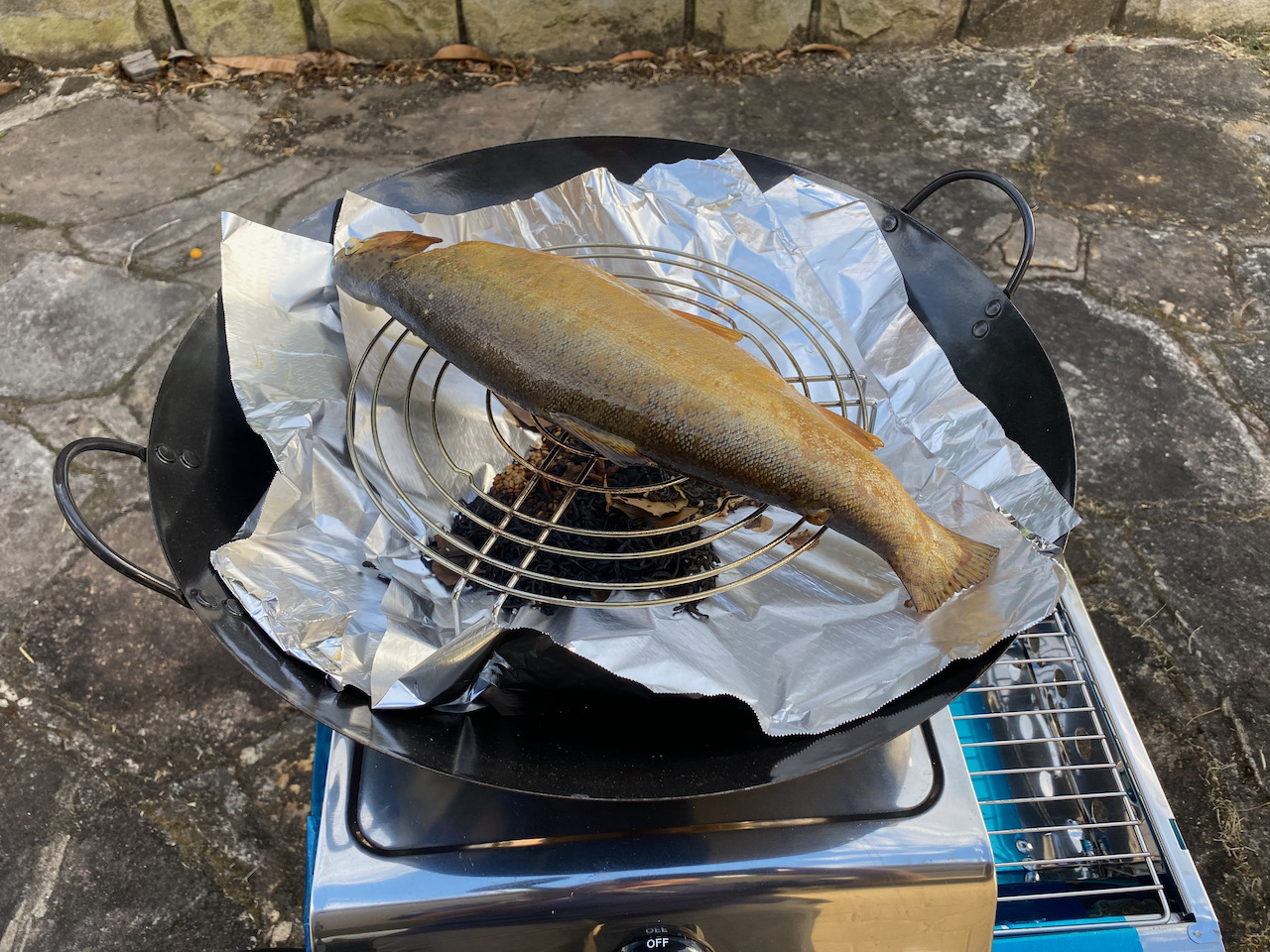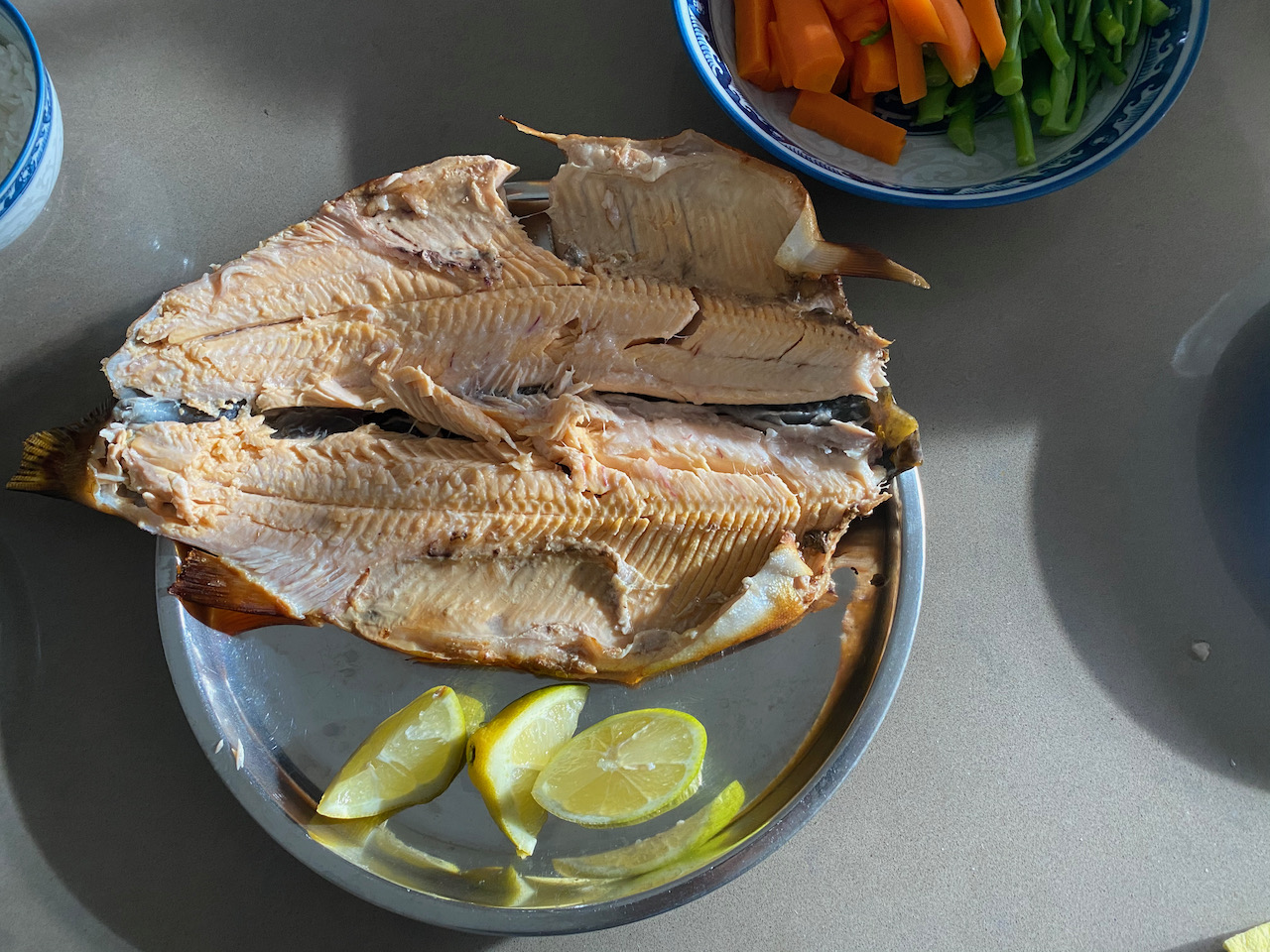 This sticker says it all.