Went to visit Prickle Farmer in Crookwell and take some photographs.
Mustering the sheep into the holding paddock. I assisted the dogs by preventing them from escaping the other way.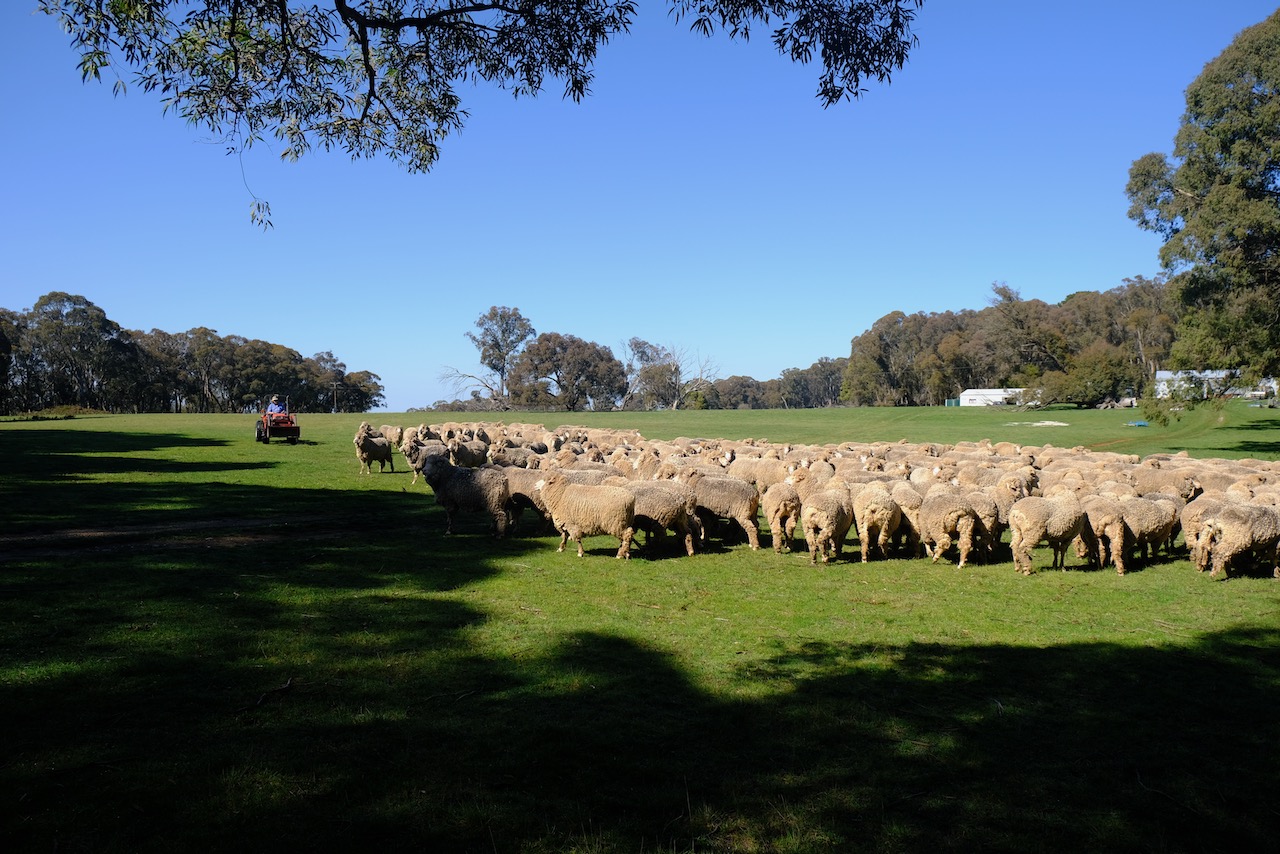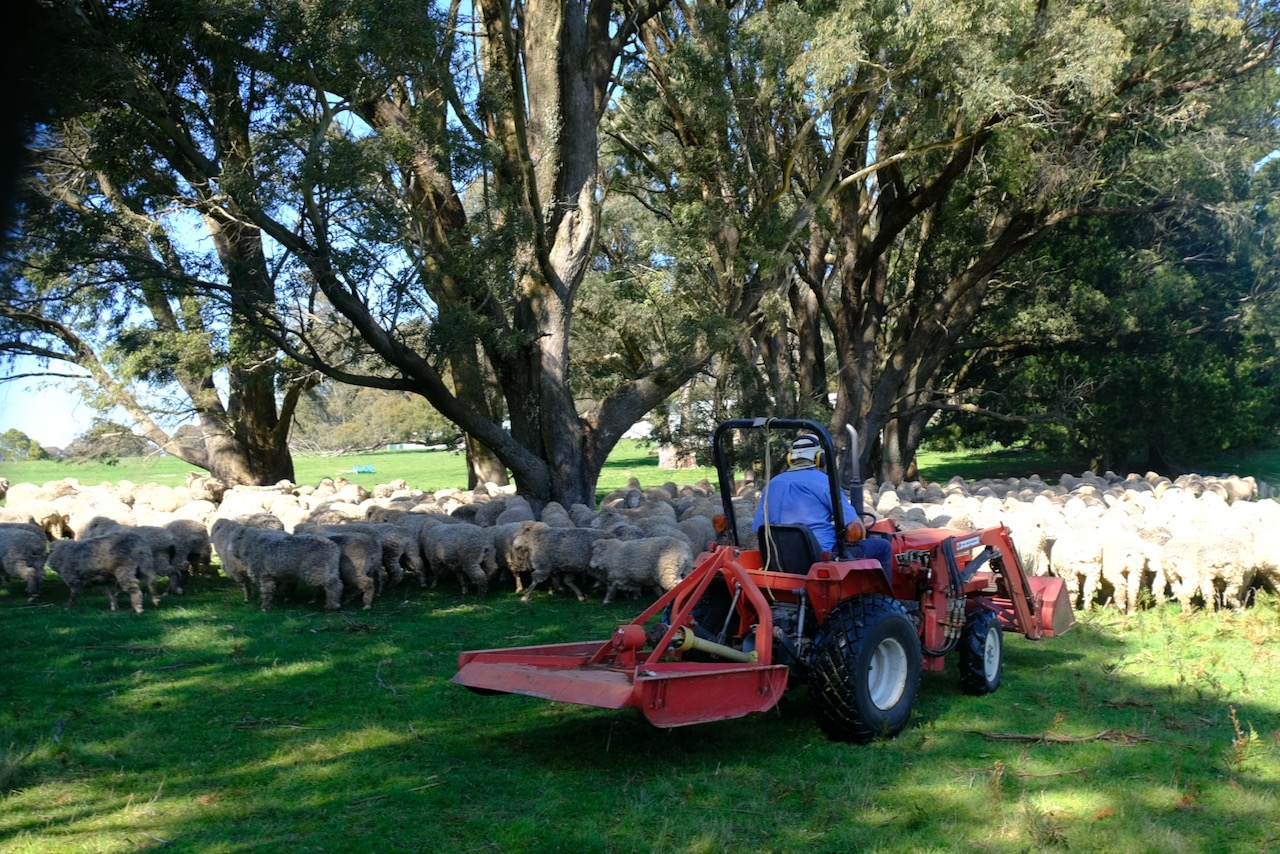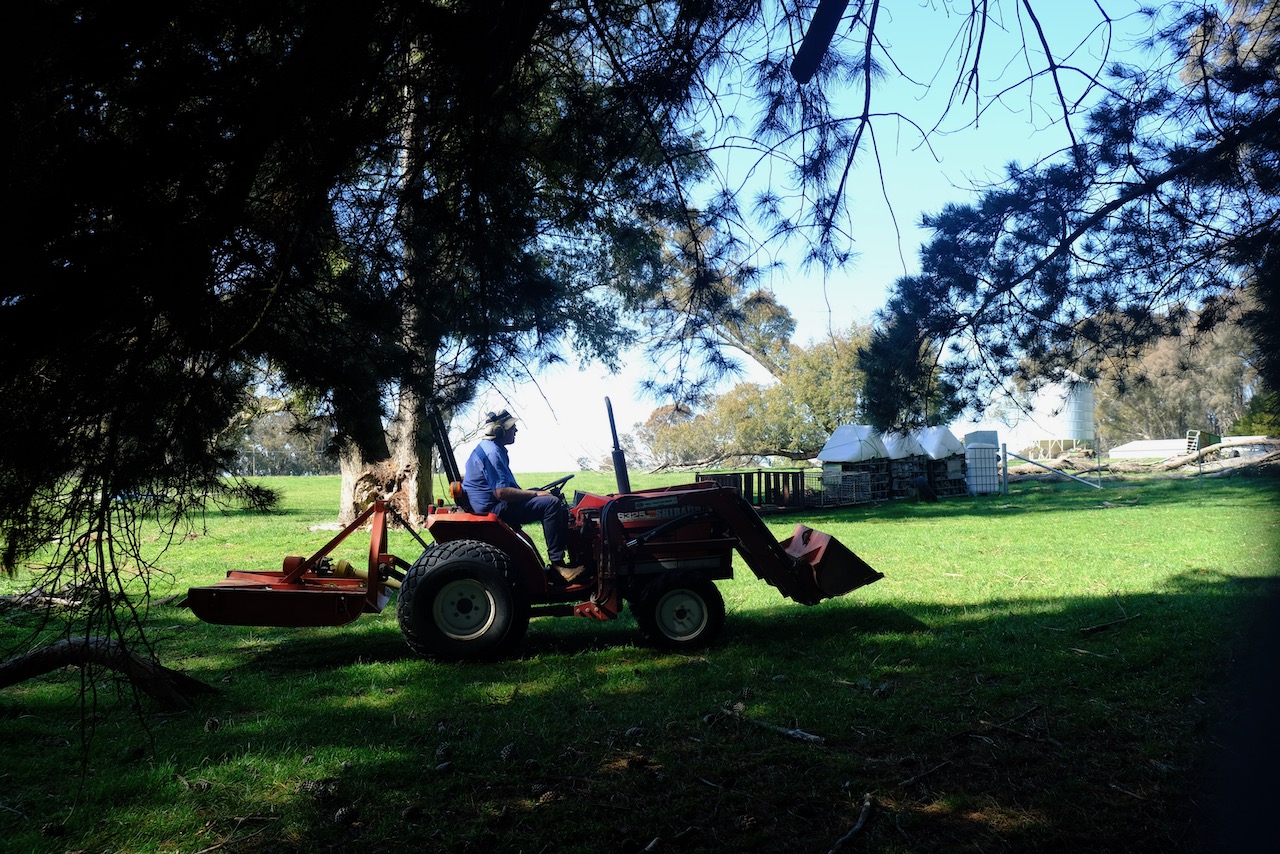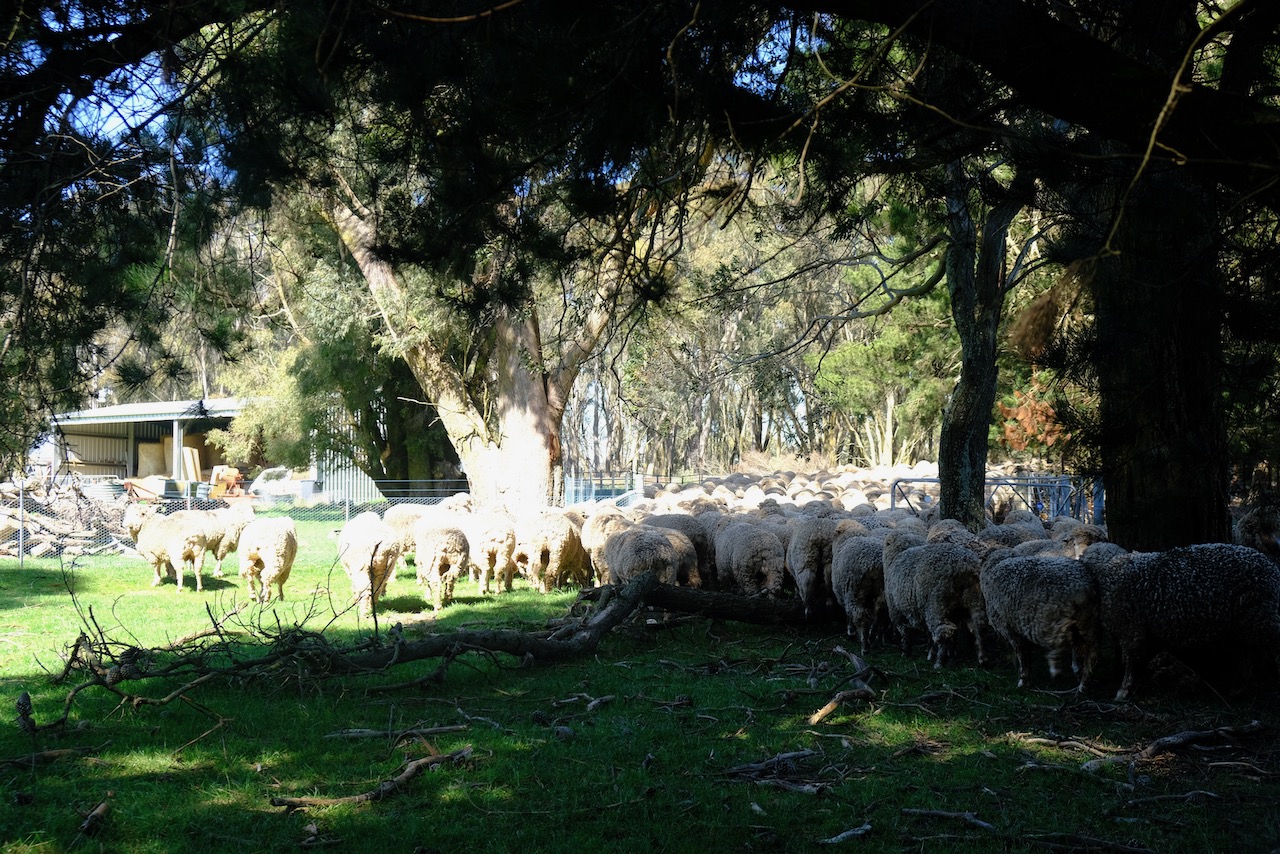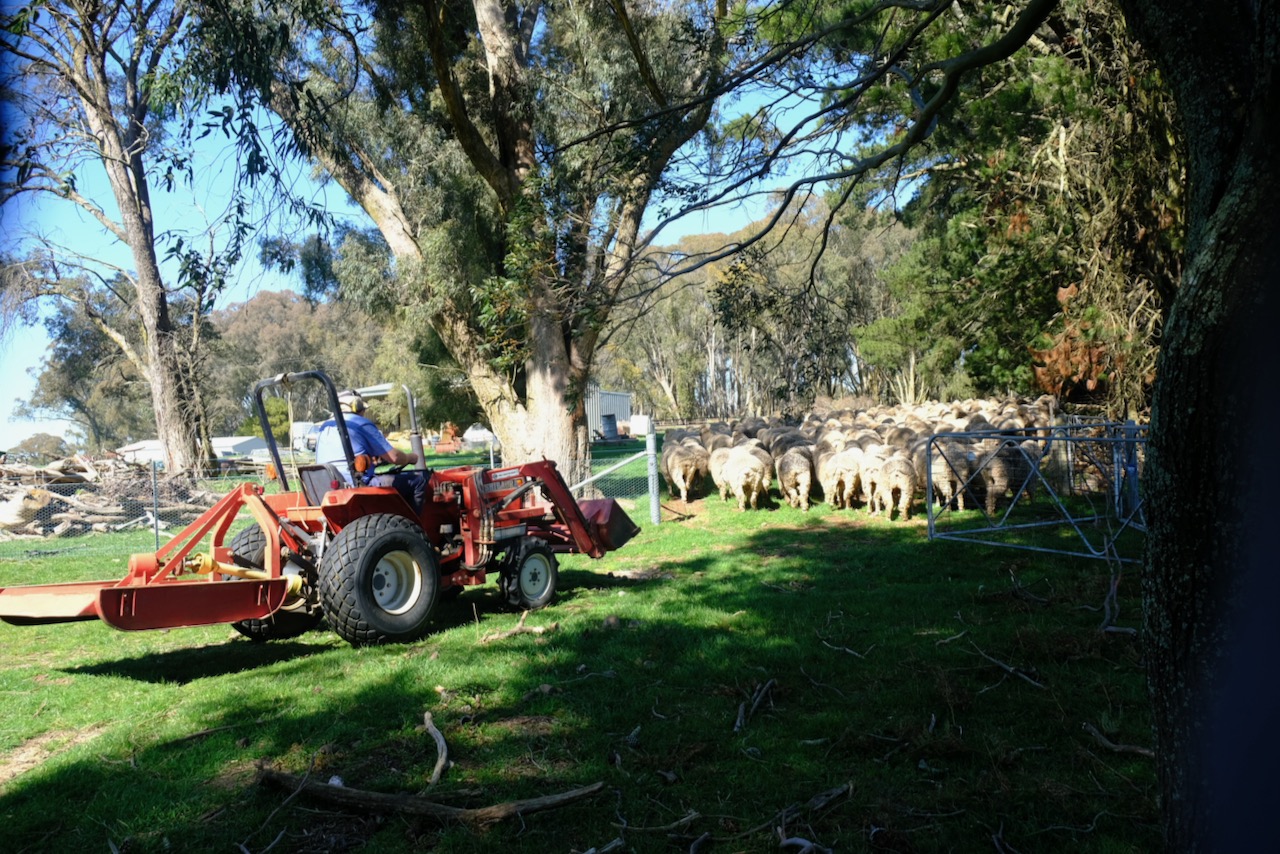 Sheep coming in.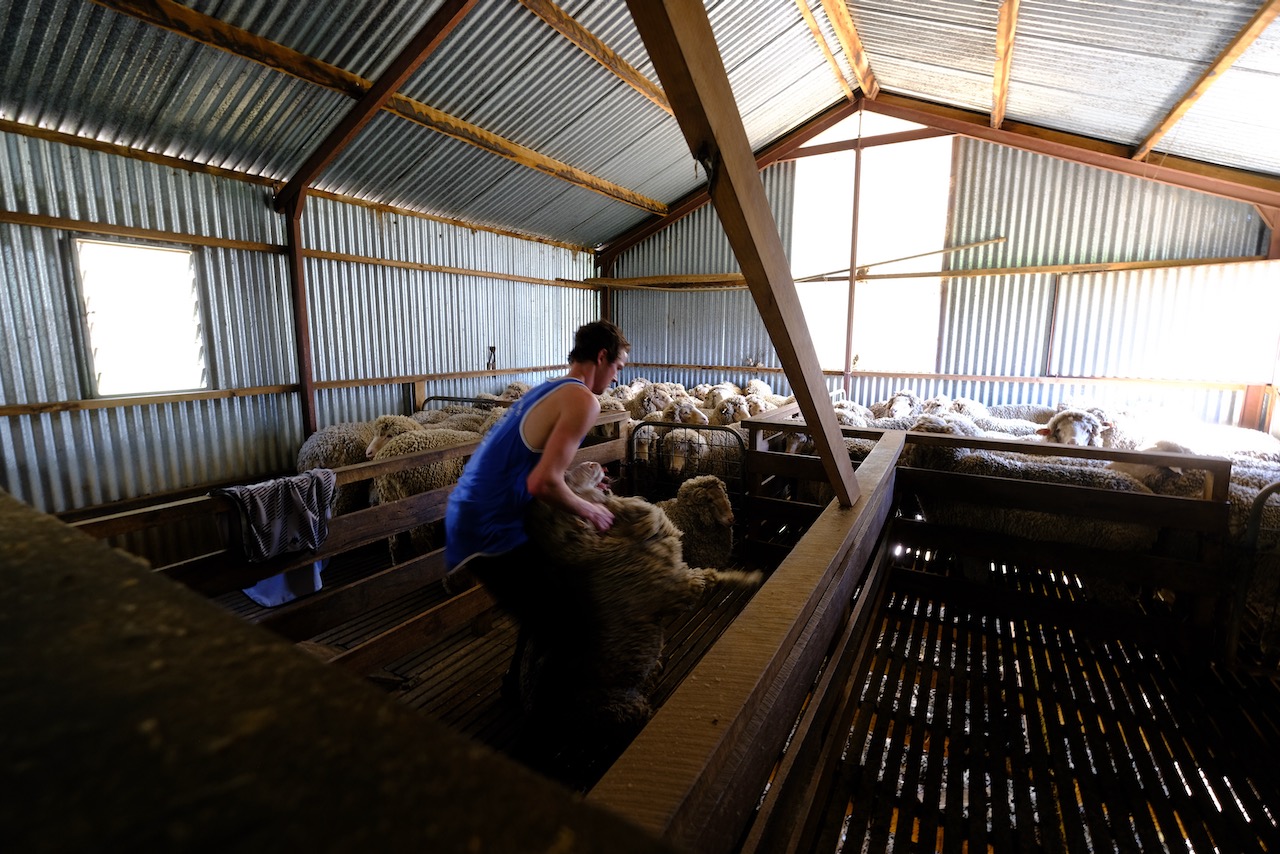 Shearing is very much like ballroom dancing.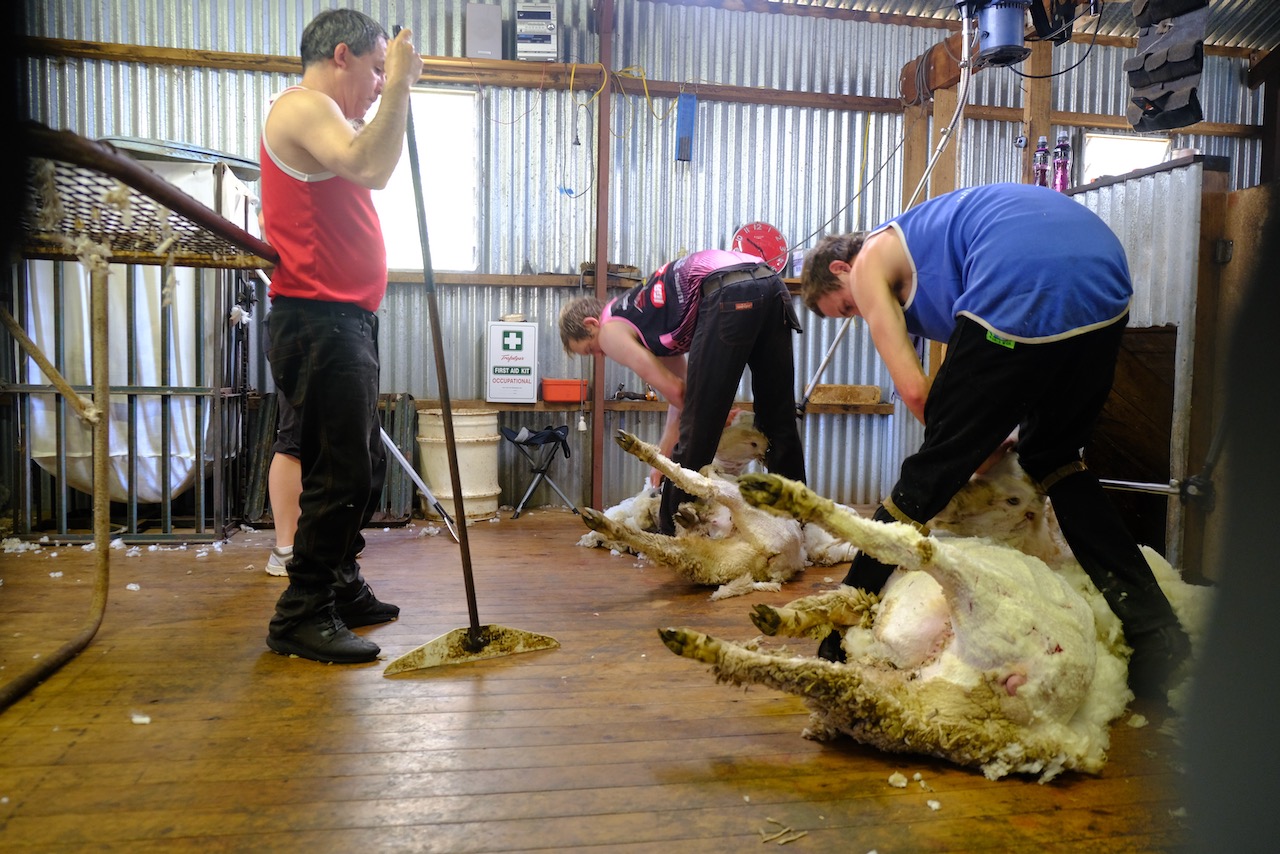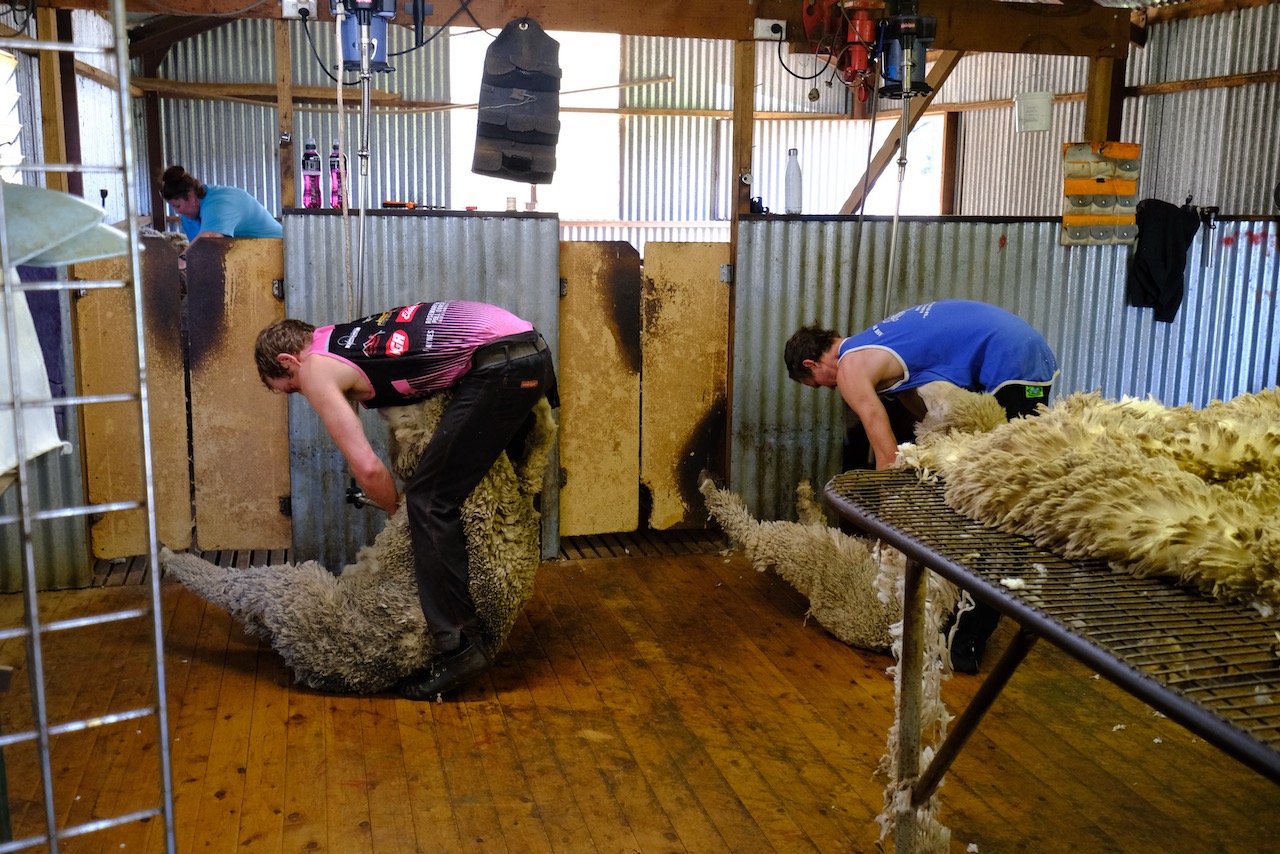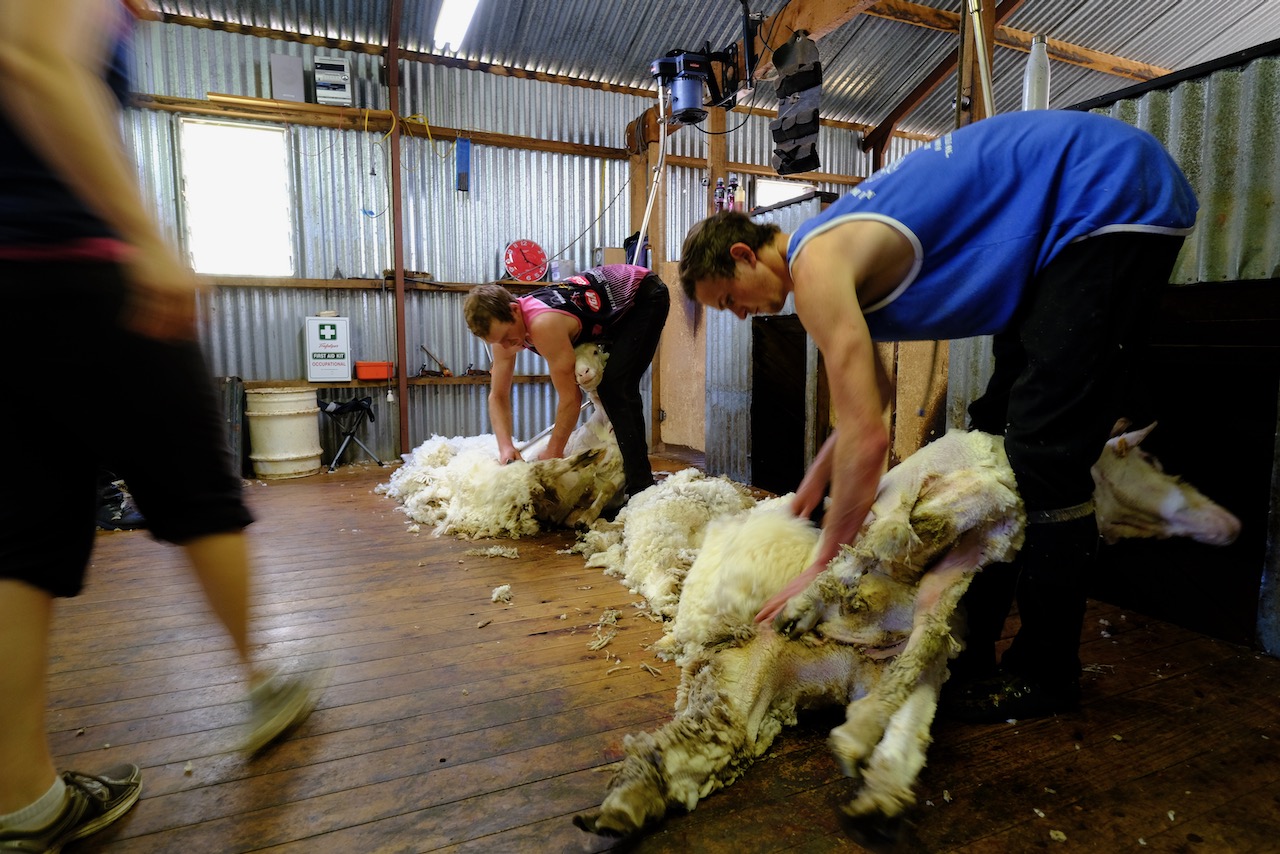 Taking the fleece.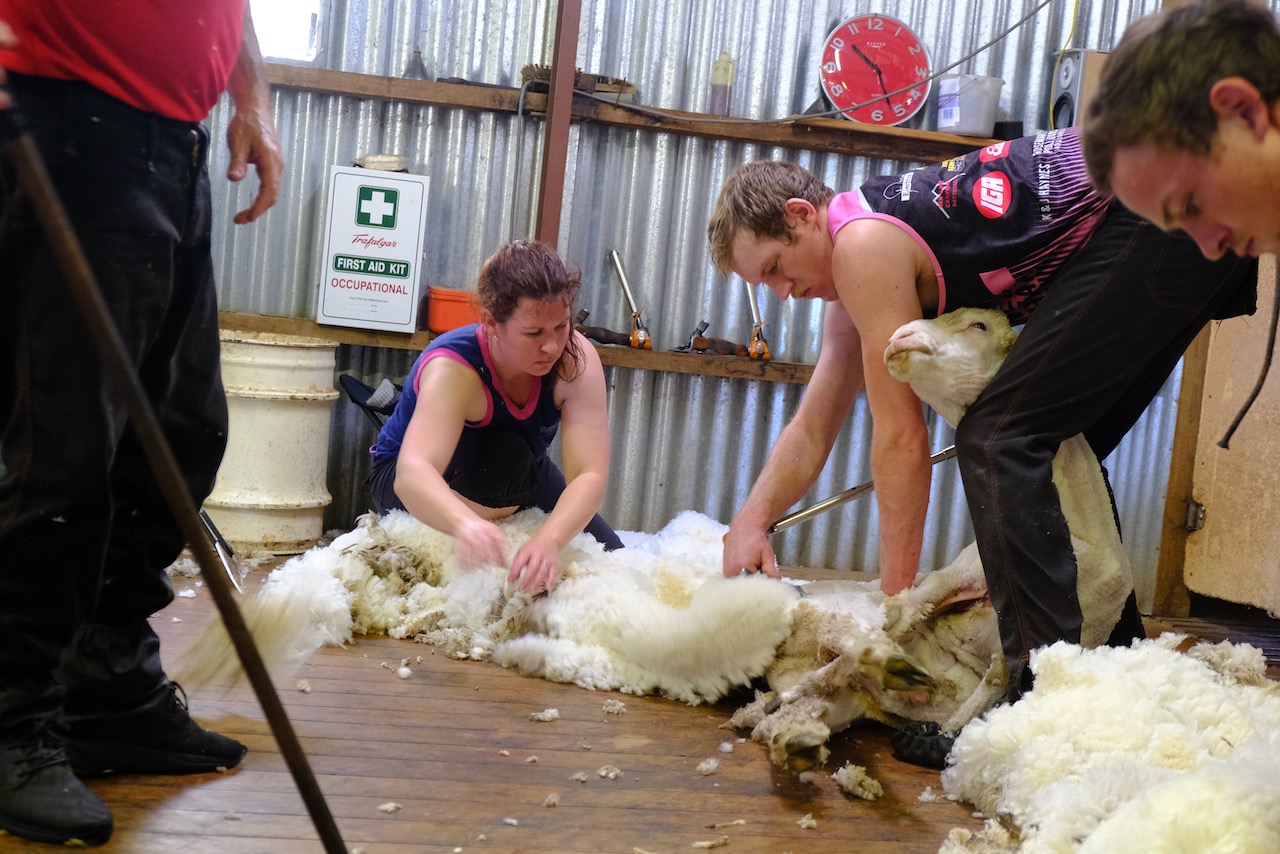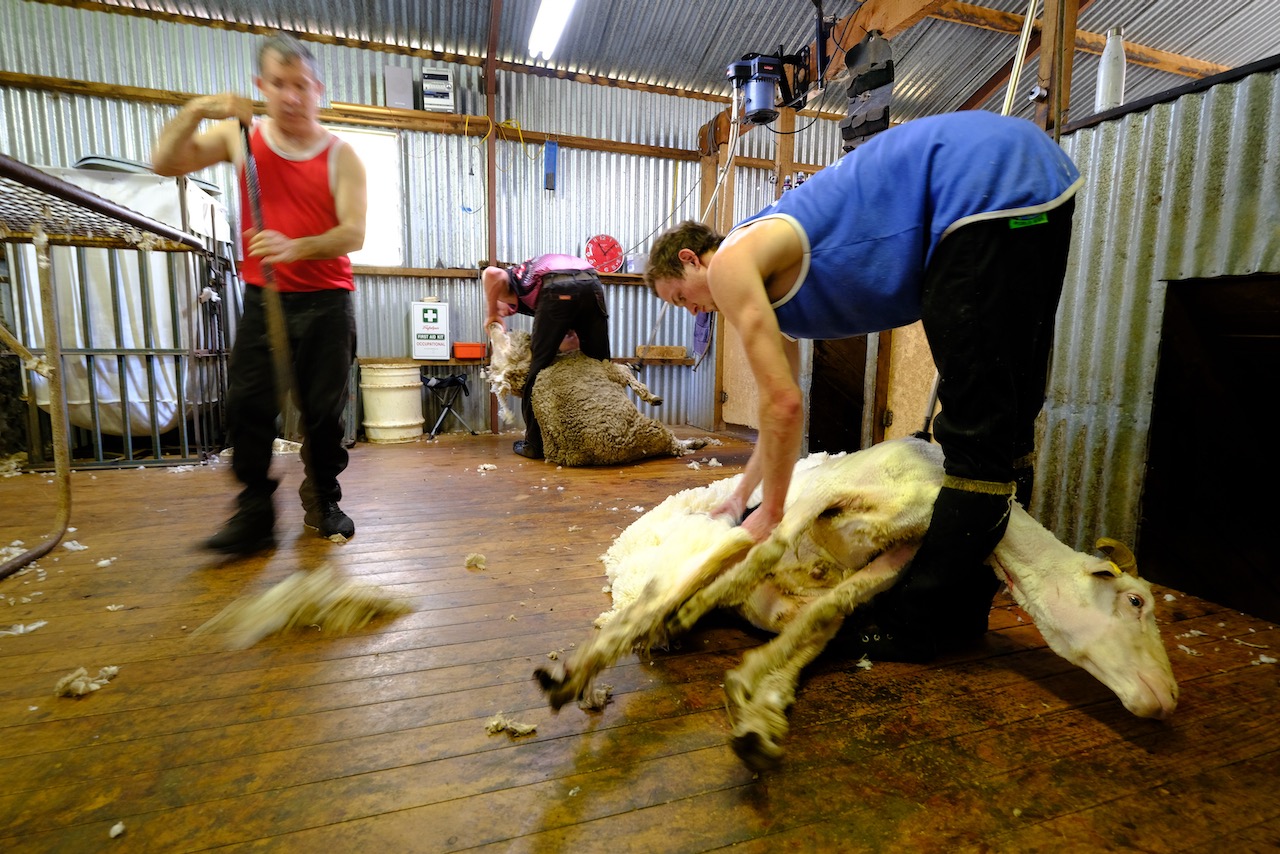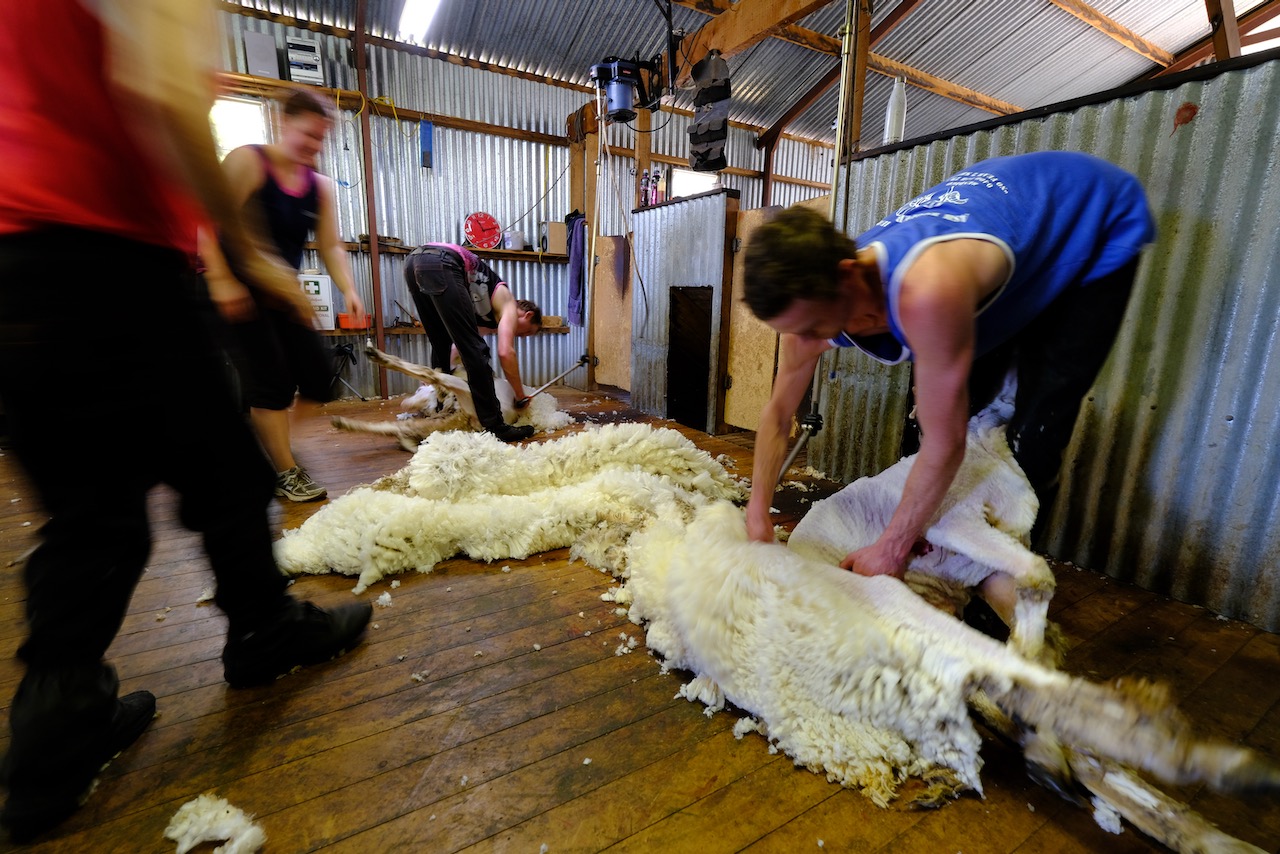 The fleece being picked up on the left, shearing in the middle and a shorn sheep being released down the chute.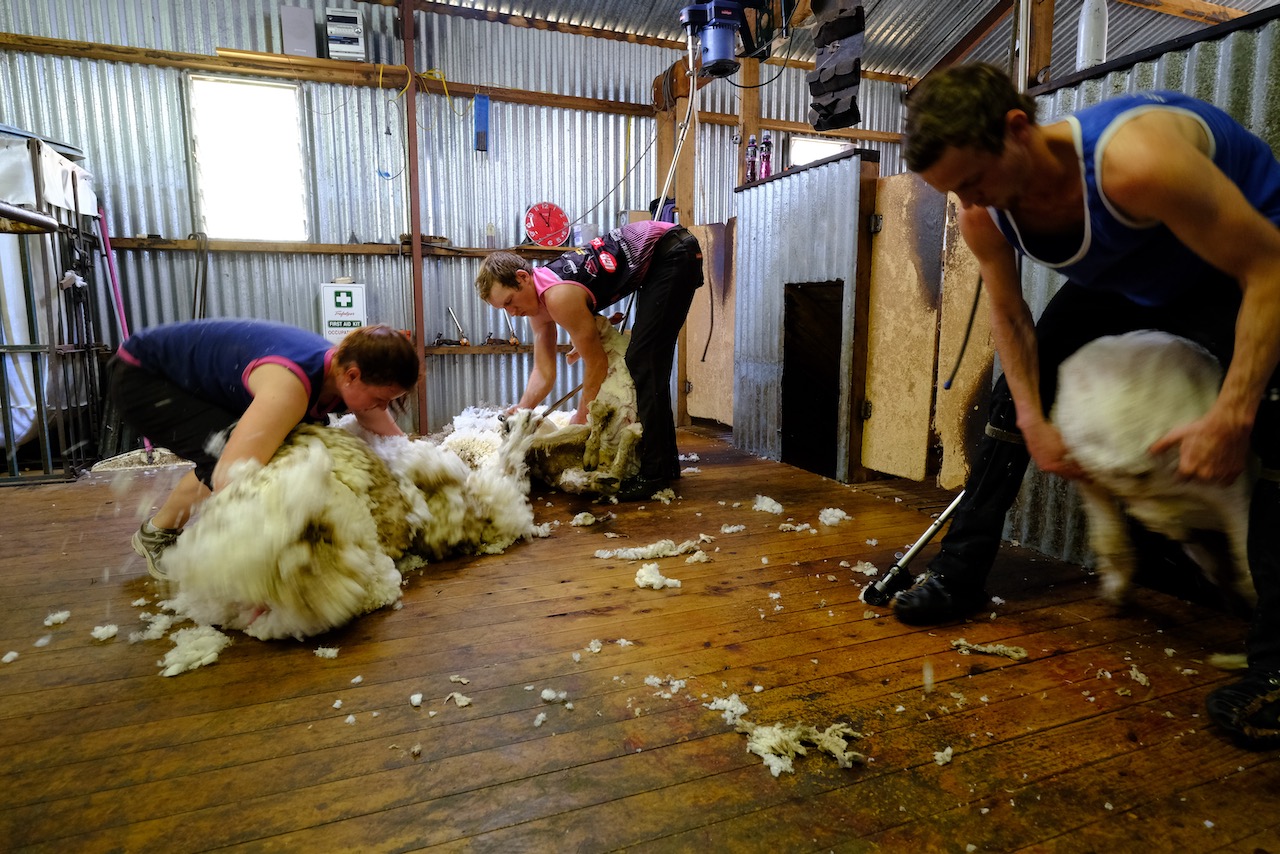 Throwing the fleece onto the table.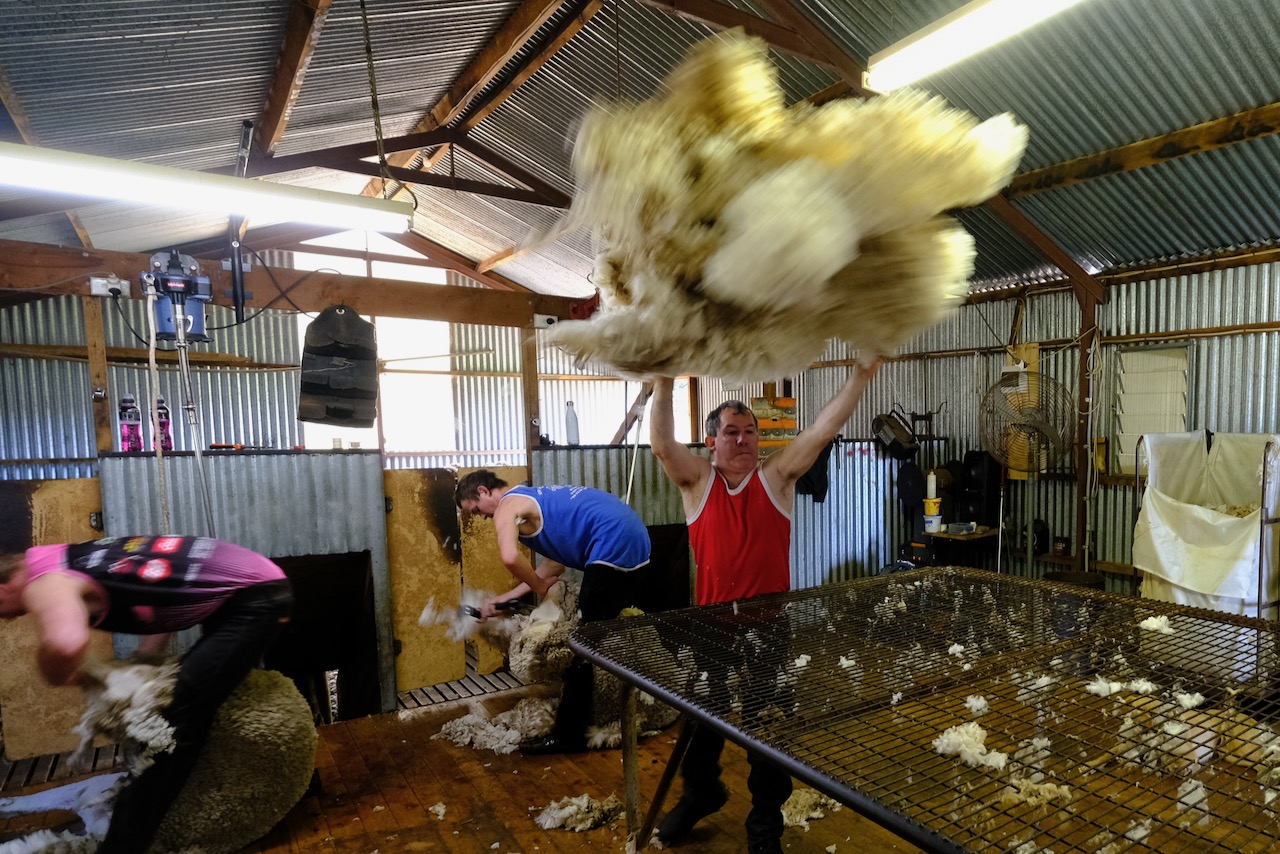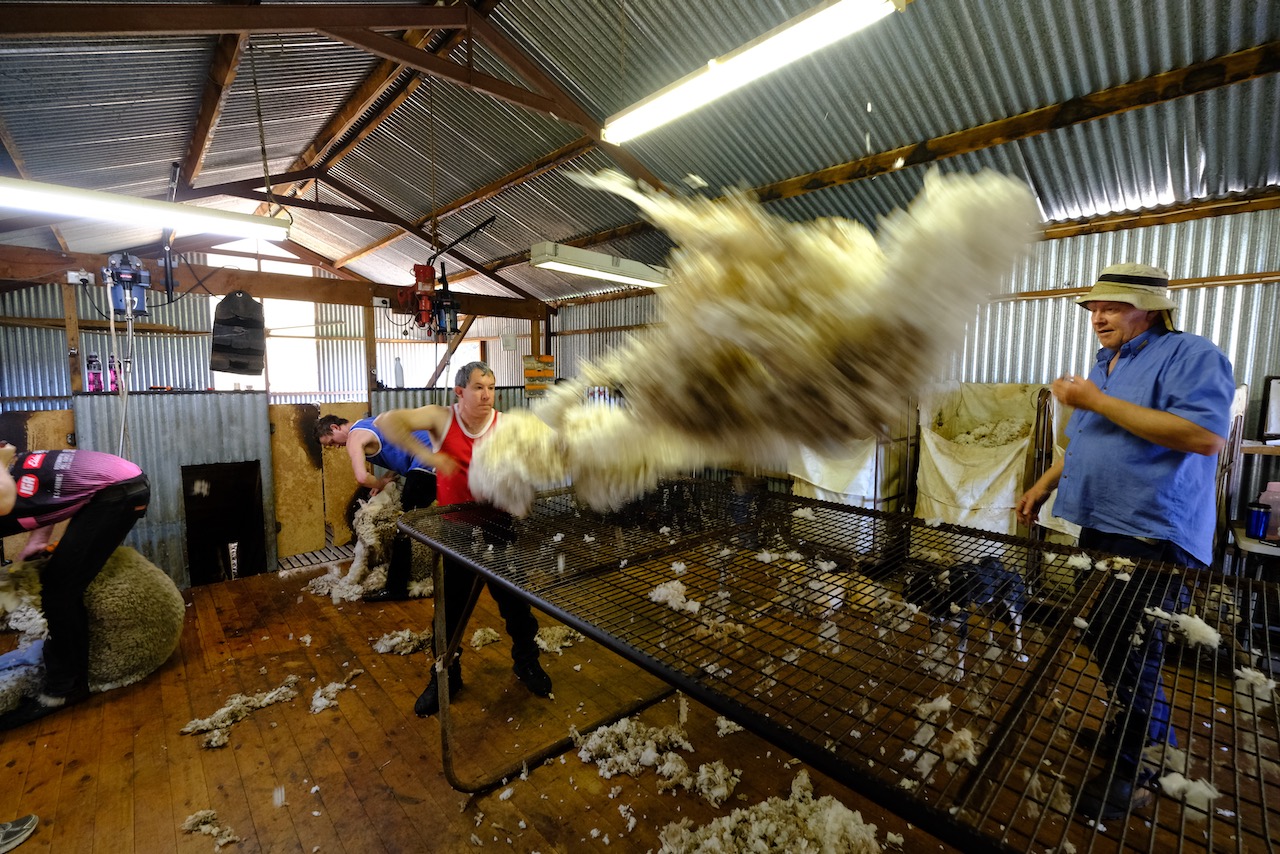 The lady on the left is putting the wool into a hydraulic compactor. Prickle Farmer and the wool handler sort the skirted fleeces and wool pieces. The compressed wool bale is 160 kg.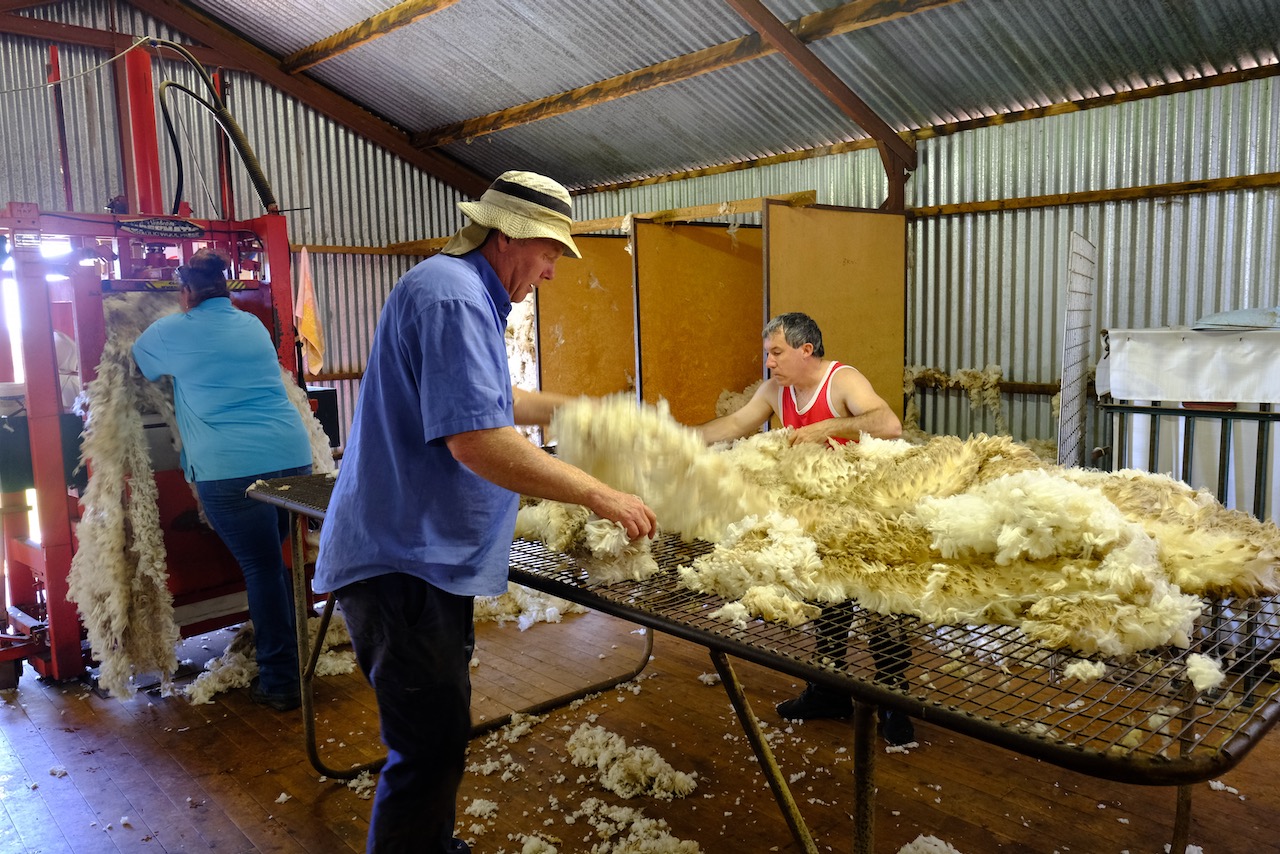 Sheared sheep in the back.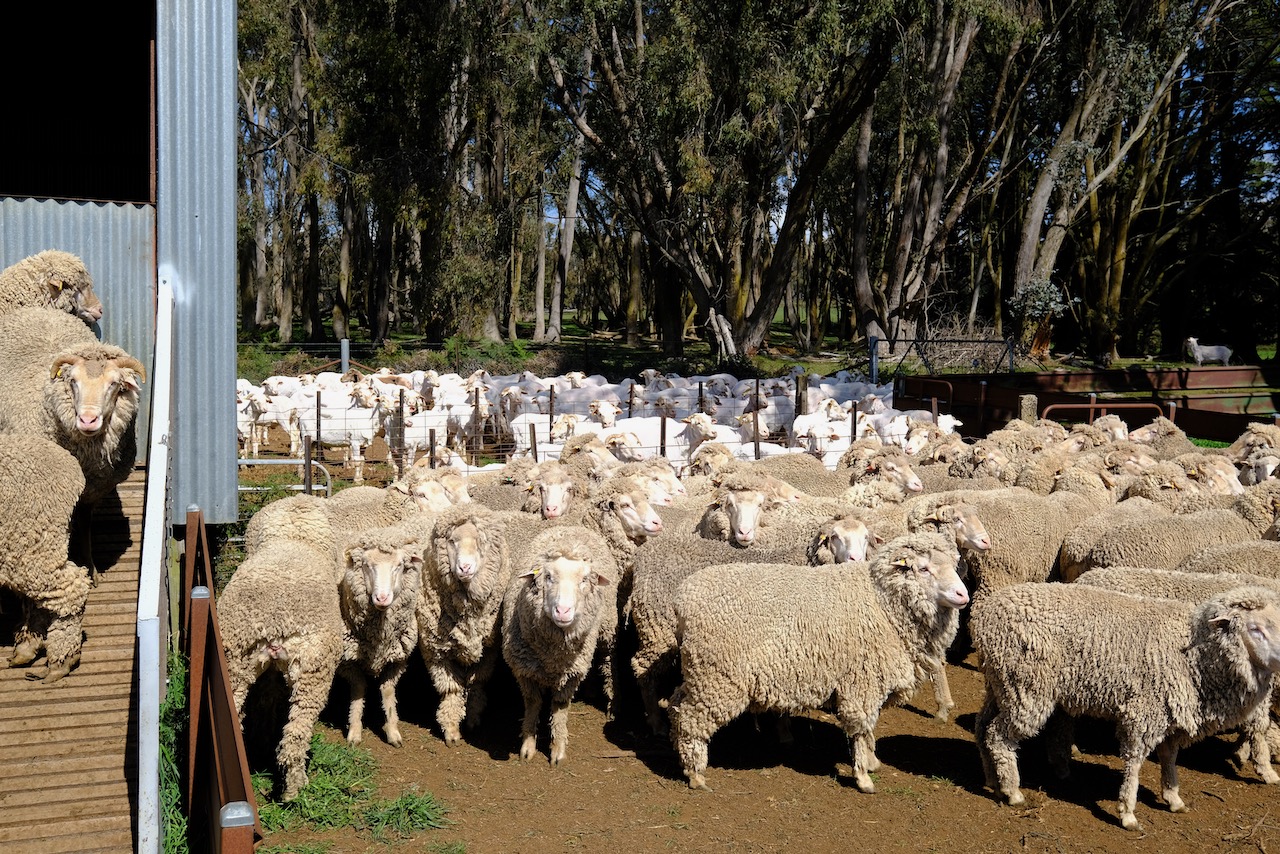 These sheep are impatiently waiting their turn.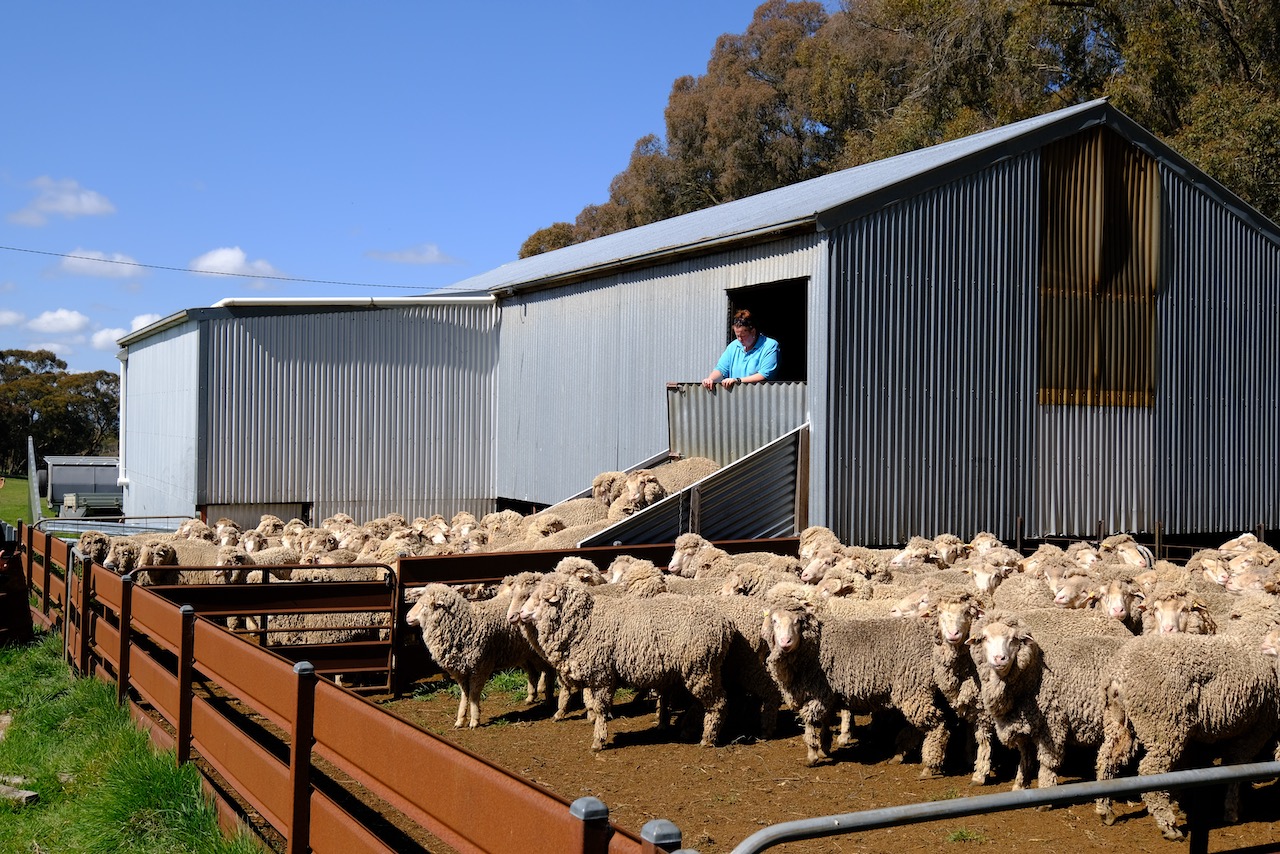 Here is Prickle Farmer's video from 2018.
The dog took us on a tour of the farm.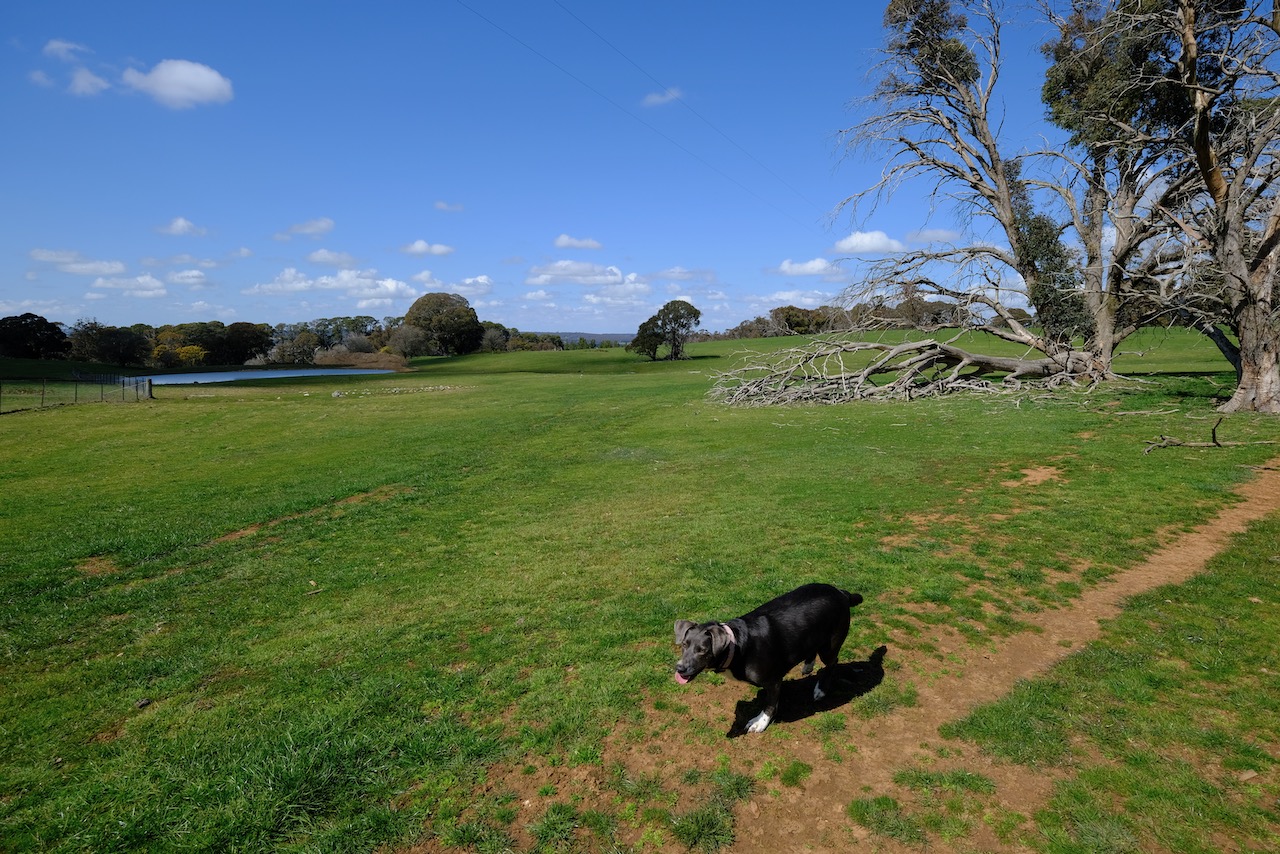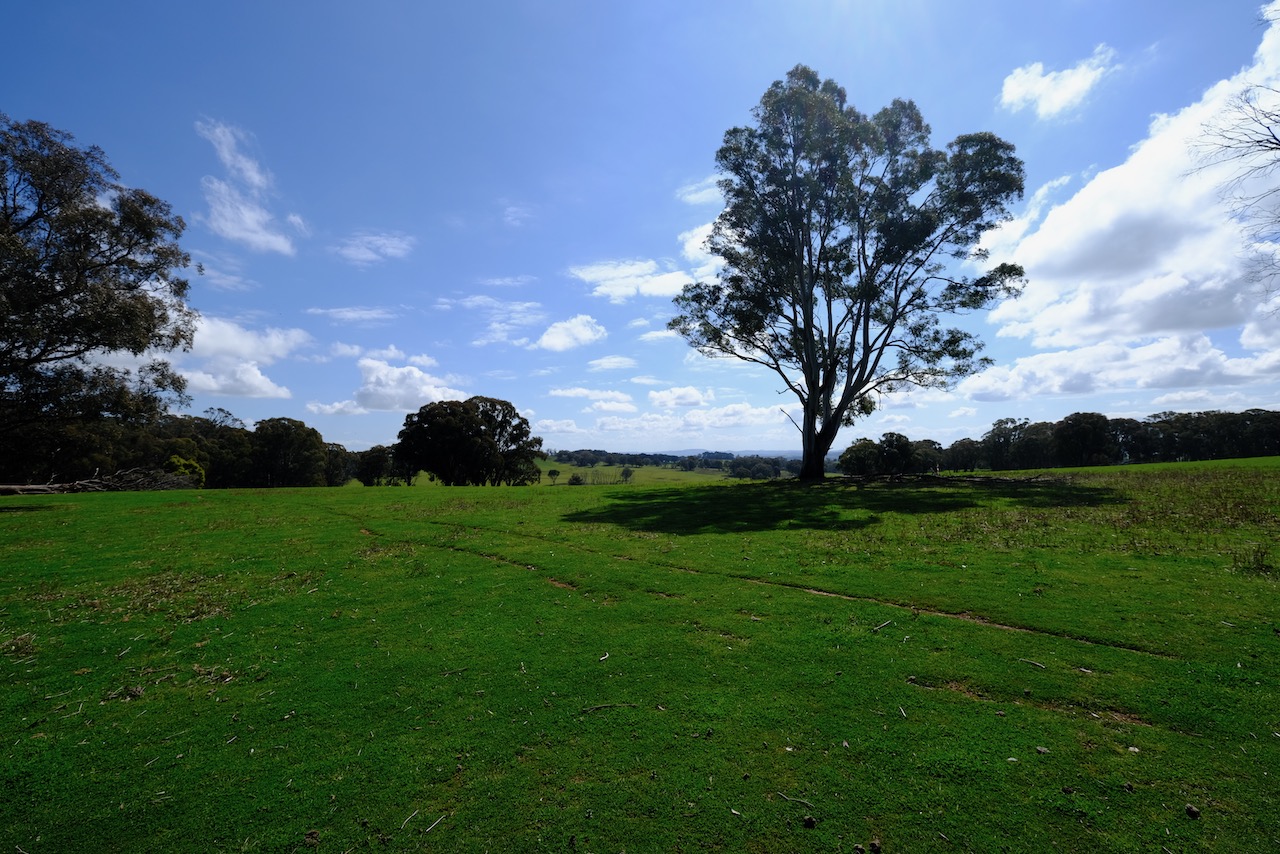 Hope they aren't cold tonight.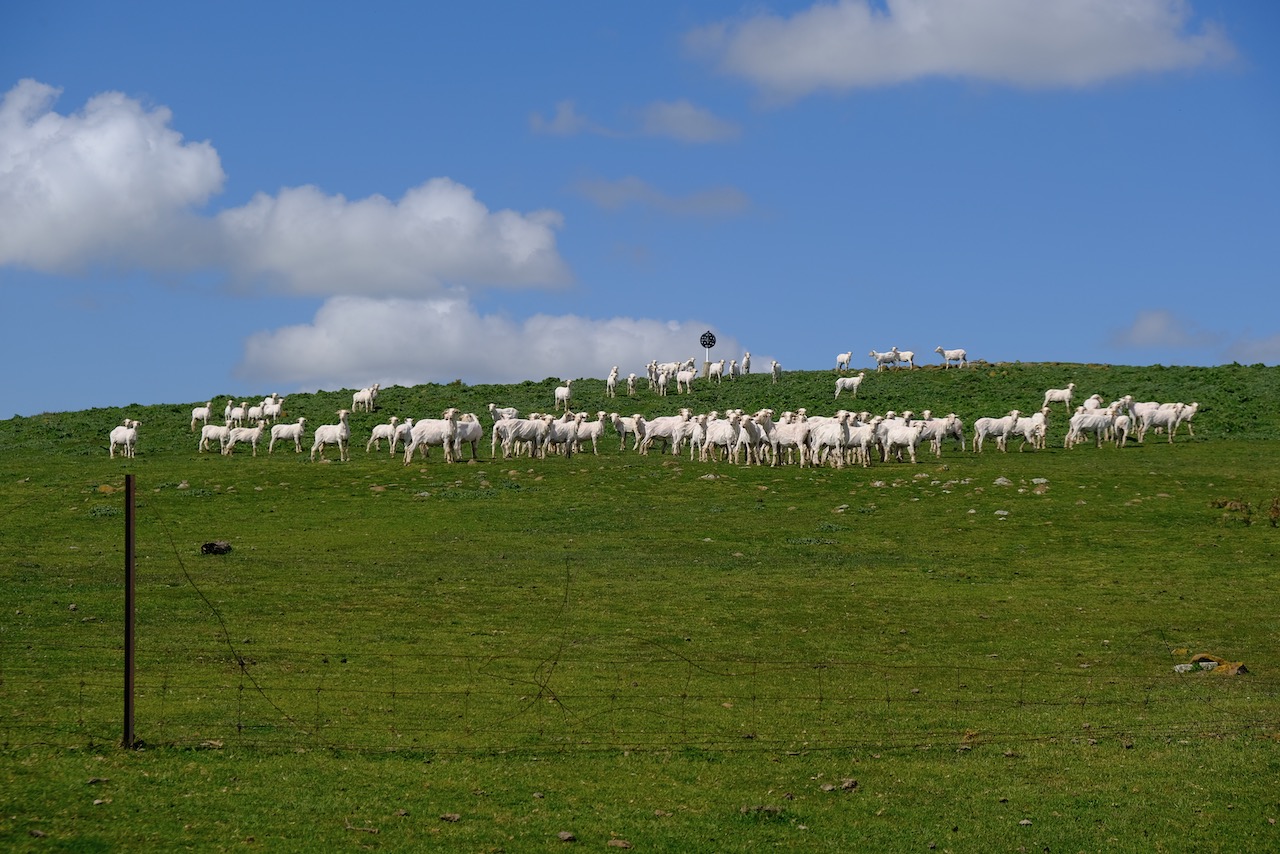 These will be done tomorrow.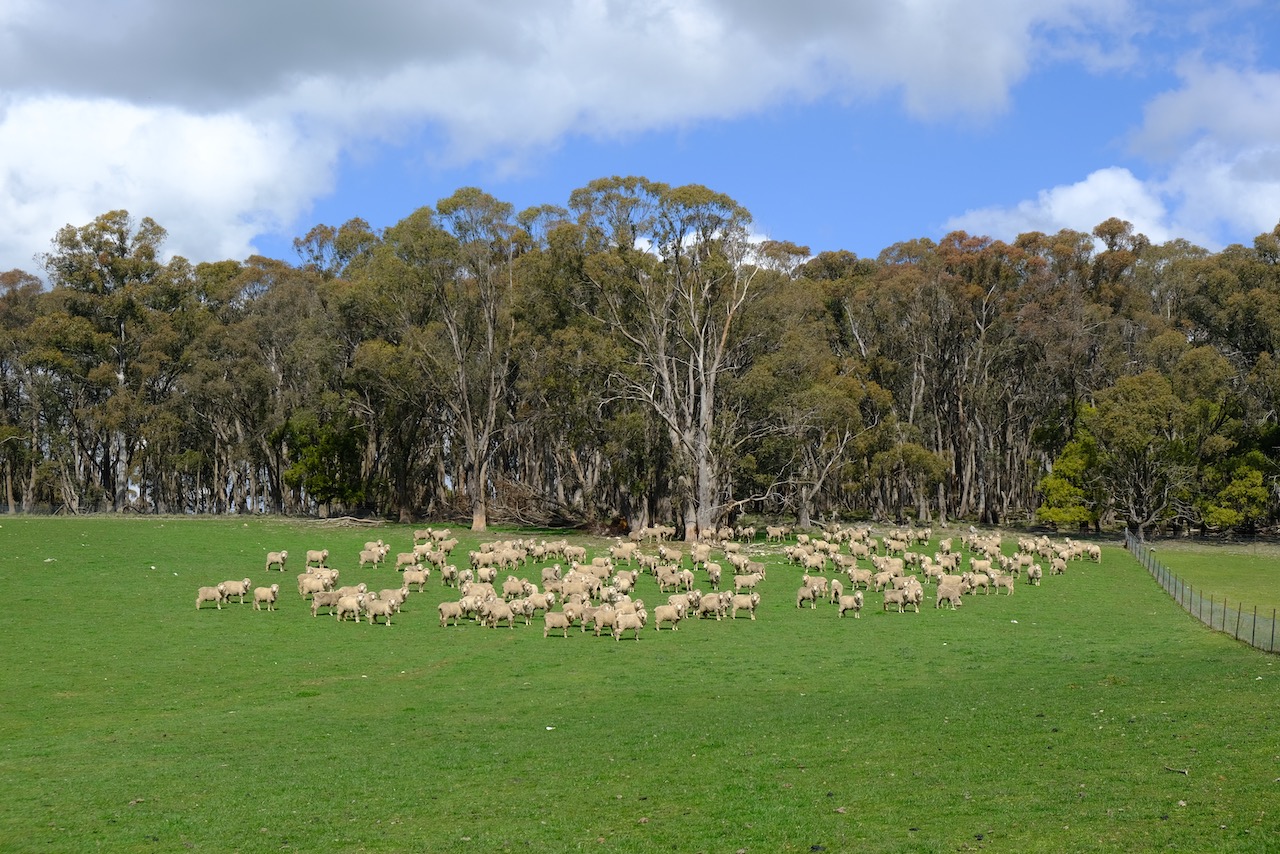 A Vulcan Model C lorry from 1919 that a mutual friend parked at the farm.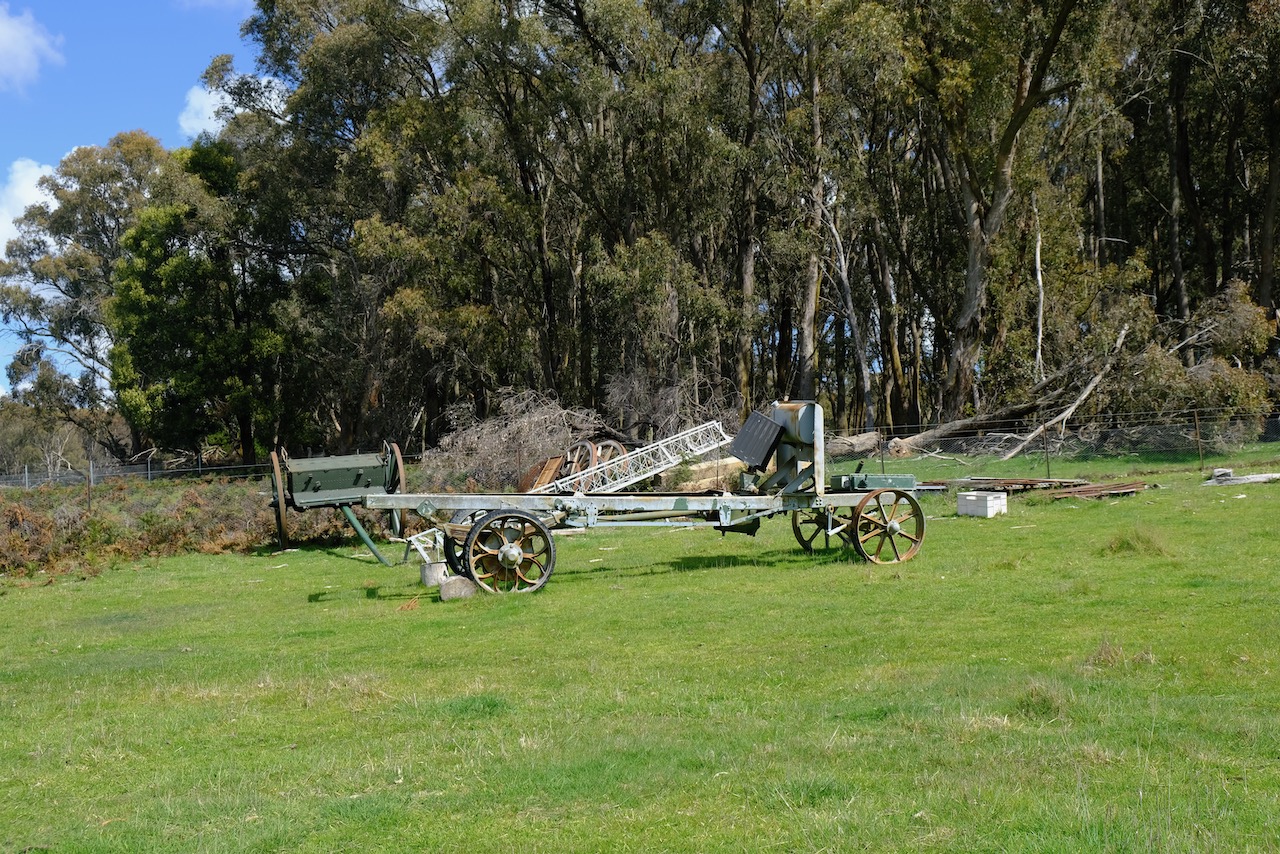 A bad accident on the Hume Highway for our return trip. Was stopped for almost 2 hours. According to the news, it doesn't seem that anyway was badly hurt.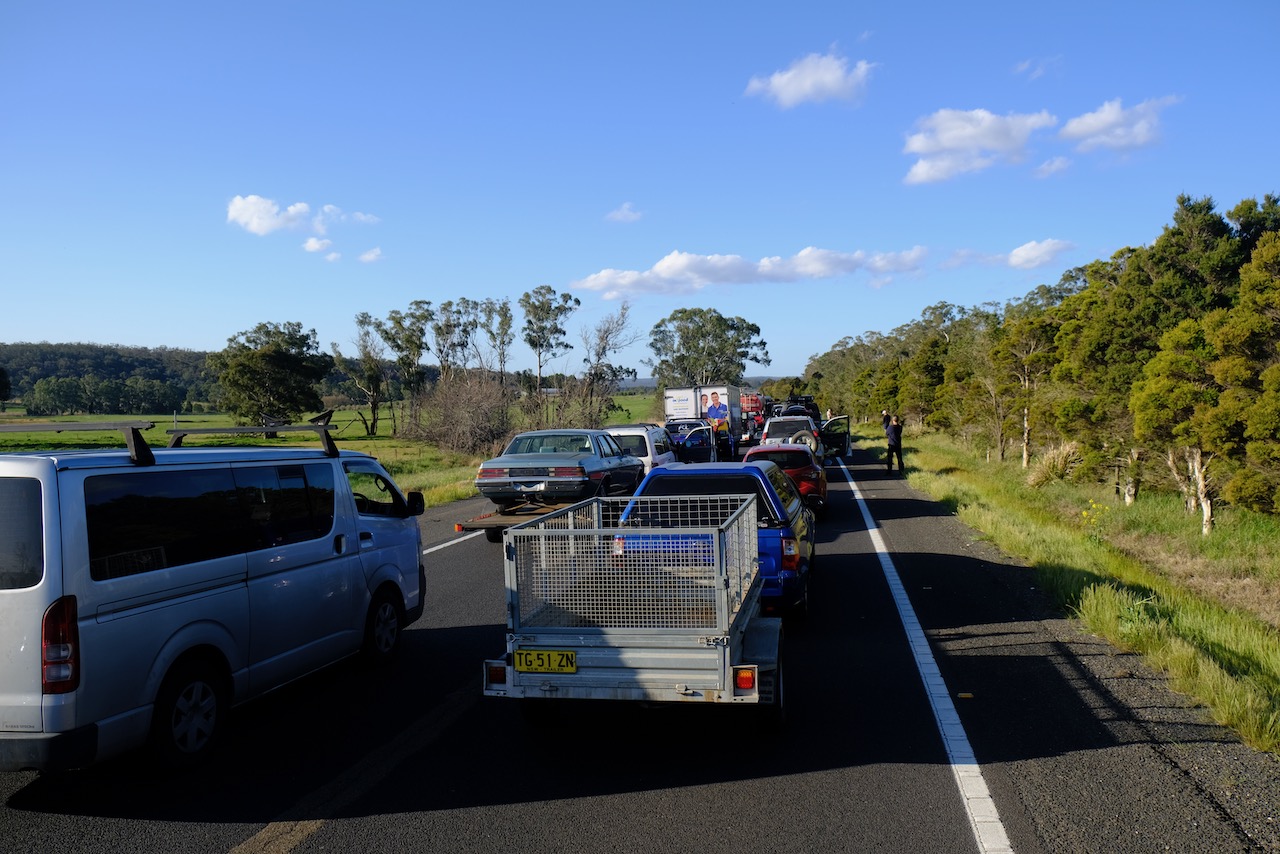 16/9/20 Heard from Prickle Farmer that the shearers worked from 7-5pm and sheared 200+194 sheep that day. That equates to 2-3 sheep every 5 minutes and is the fastest he has seen.