Luderick Fishing Sydney Harbour
Luderick (otherwise known as blackfish) are among my favourite targets as they are quite plentiful in Sydney Harbour and the fishing is very visual. The rig involves a green weed or sea lettuce on a size 8 hook below a quill float which is carefully balanced with a few split shot. A 10 ft whippy rod and sidecast reel makes up the tackle needed for this type of fishing. Beard called me up the day before to see if I wanted to go fishing, so we made a plan to meet the next day.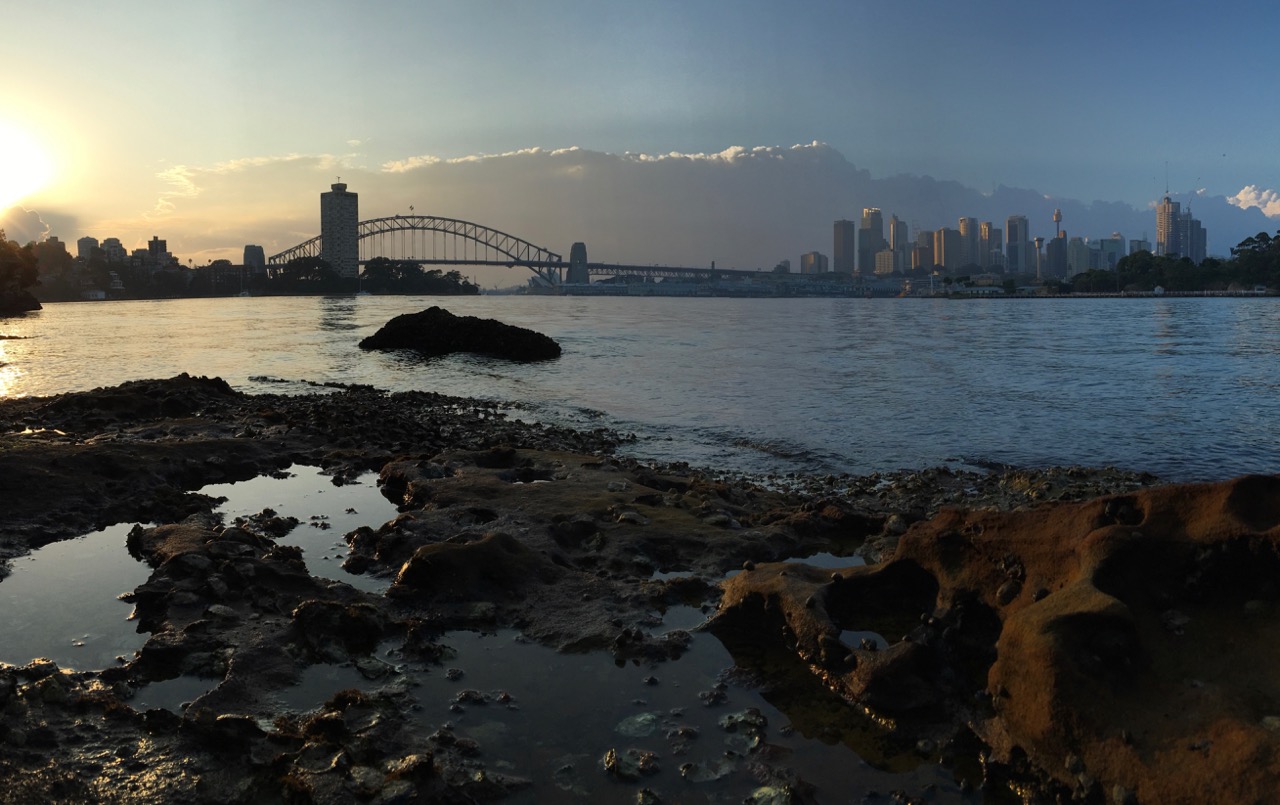 Before long had one on the rocks.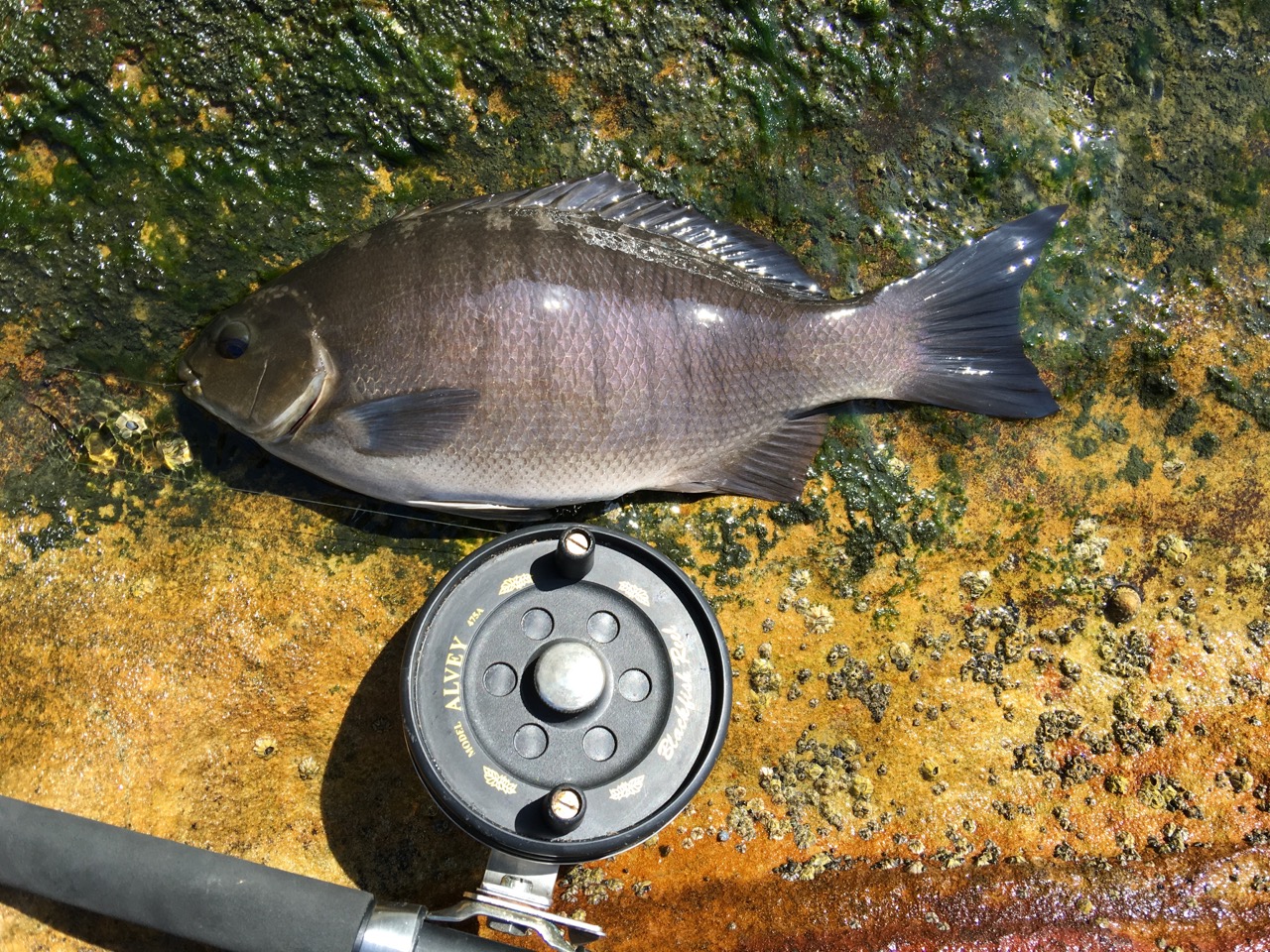 Then there was plenty of action with these two resulting from a double hookup (one of two double hookups for the day).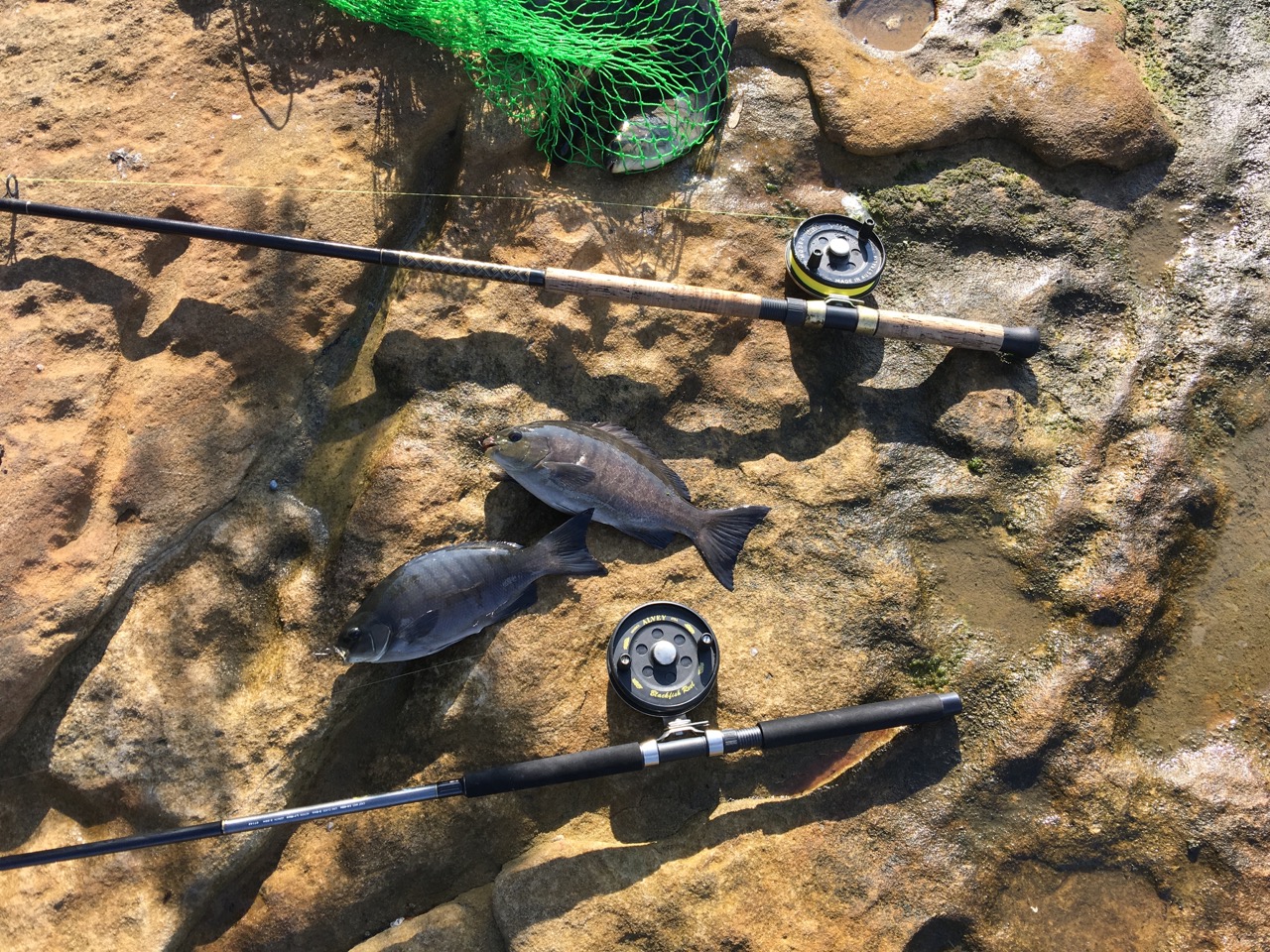 The keeper net was starting to get full. Shortly after this photo, these fish staged an escape and found their freedom.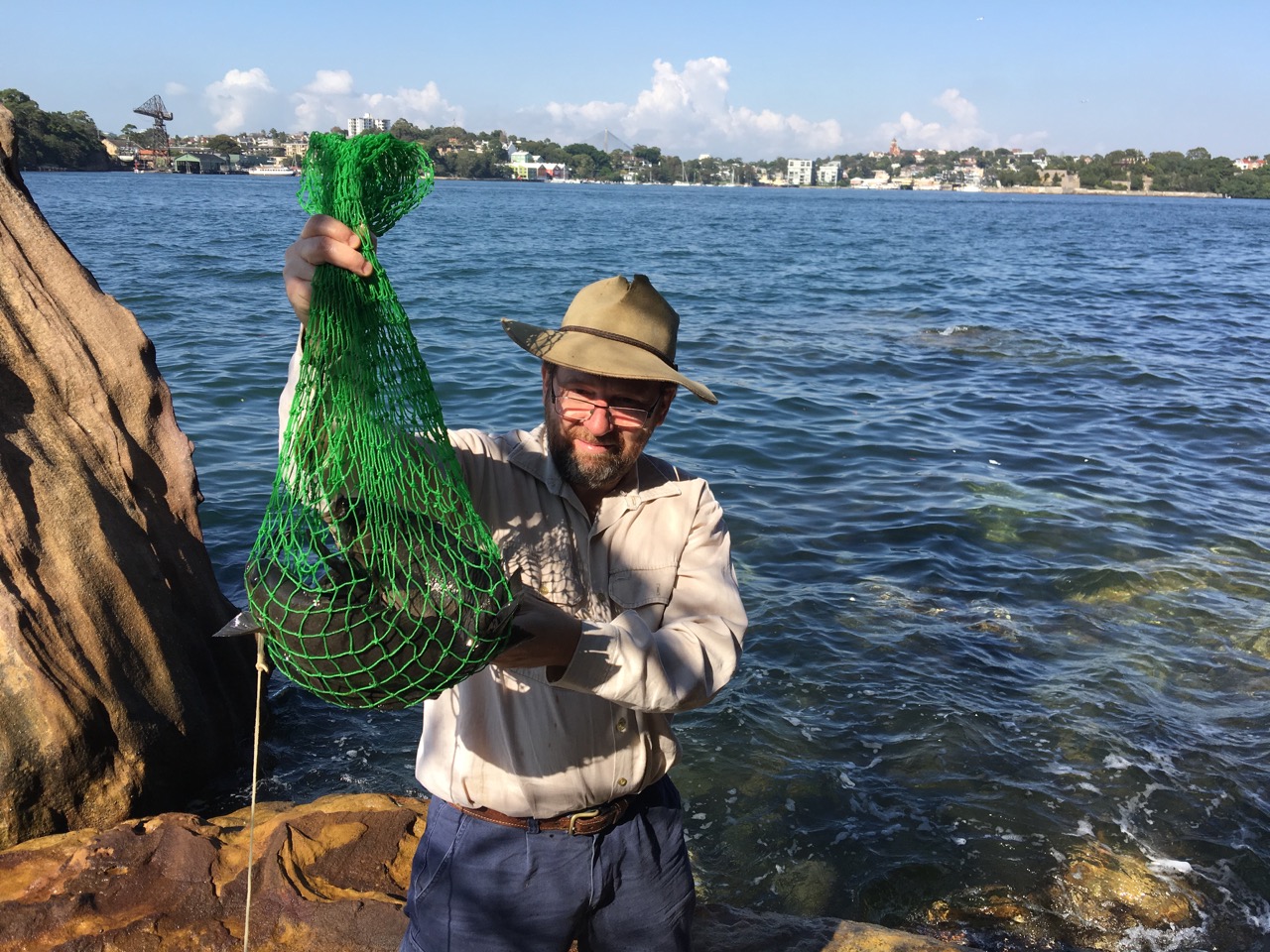 Beard landing a luderick (otherwise known as blackfish).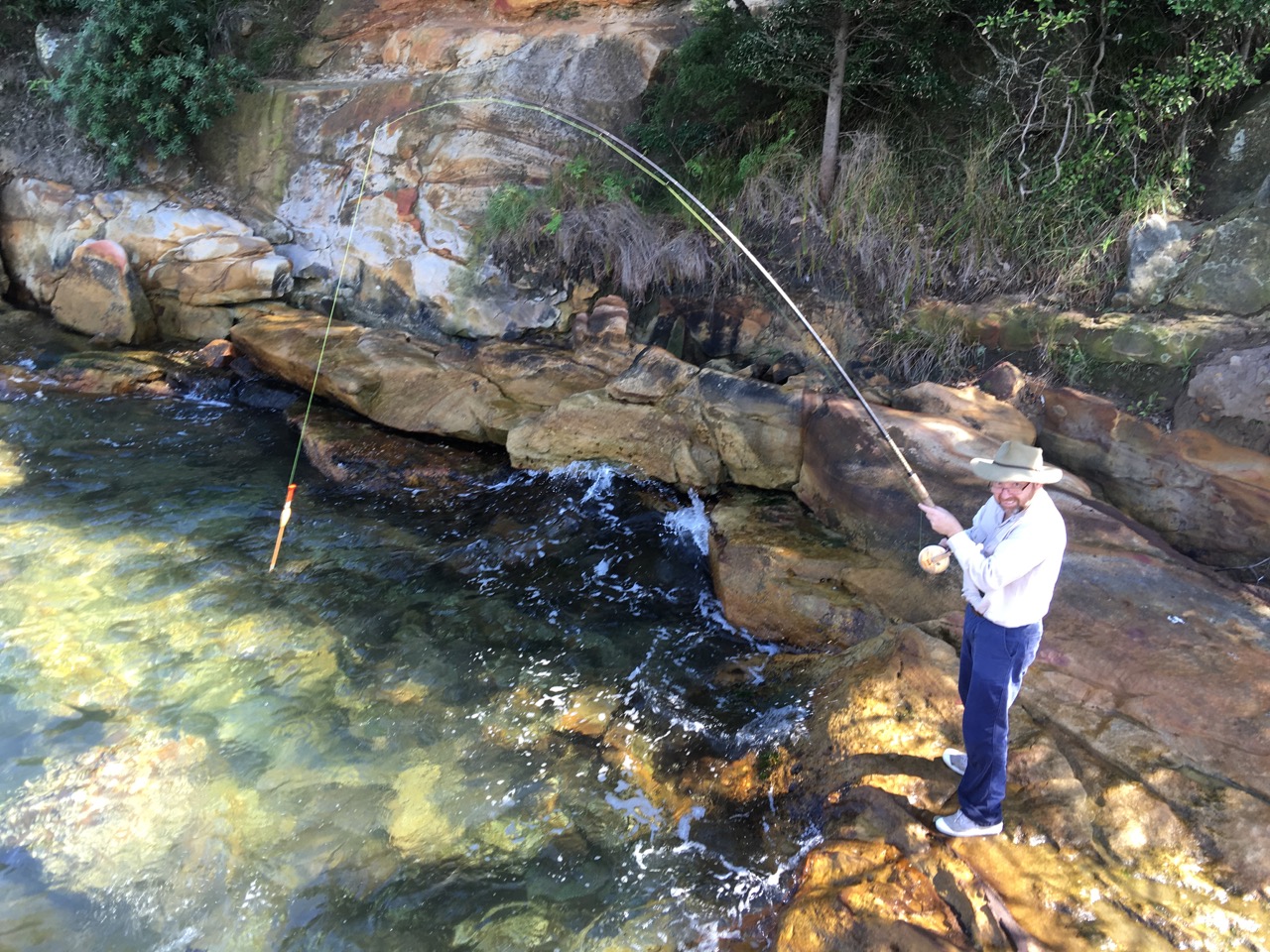 Our haul for the morning.