The 1 million hectare Blue Mountains is a World Heritage listed National Park in NSW Australia. Its name comes from the blueish haze that often appears above it due to evaporation of eucalyptus oil from the trees.
Here is a wide-angle view of the Three Sisters, Mount Solitary and Jamieson Valley from Katoomba.

The most easily recognisable rock formation is the Three Sisters. Legend has it that three suitors were not allowed to marry three beautiful sisters as they were from a rival tribe. A war ensued and the sisters were turned to stone by a witchdoctor in order to protect them. Unfortunately, the witchdoctor was killed and could not turn them back as he originally intended. The stone monument is a reminder for future generations.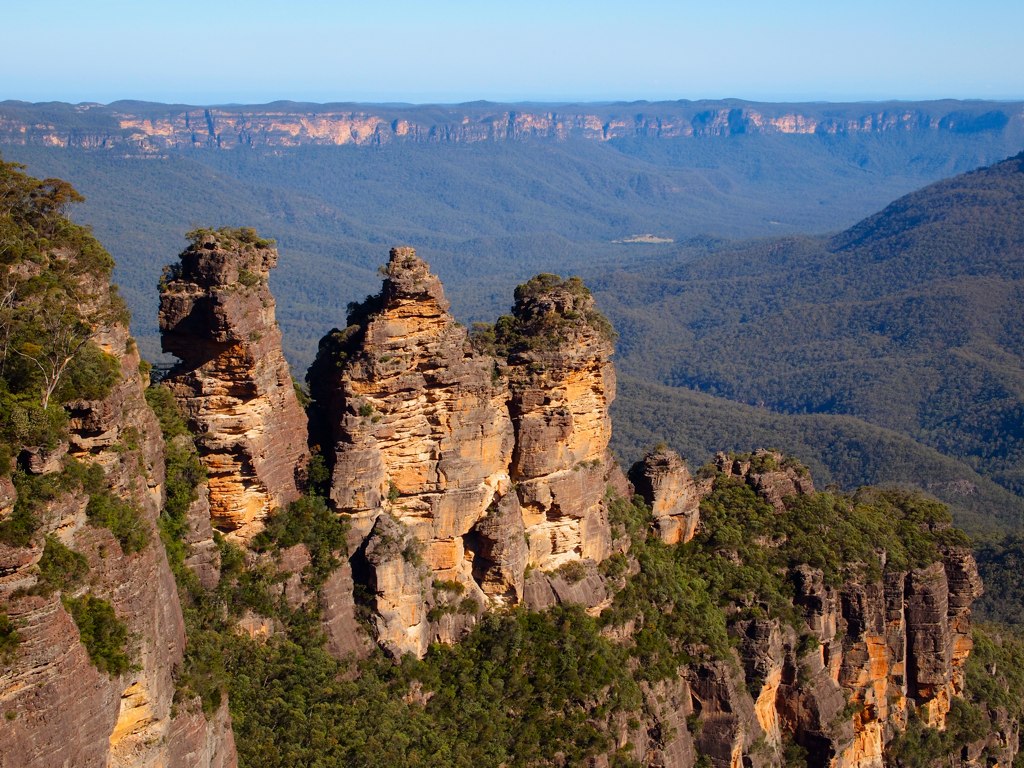 You can walk down the 900 steps of the Giant Stairwell at Echo Point and across to the Scenic World train. On the way, you pass Katoomba Falls.